Experience the stylish Media Harbour district in the Hyatt Regency Dusseldorf design hotel with a spectacular view over the Rhine and the Dusseldorf skyline!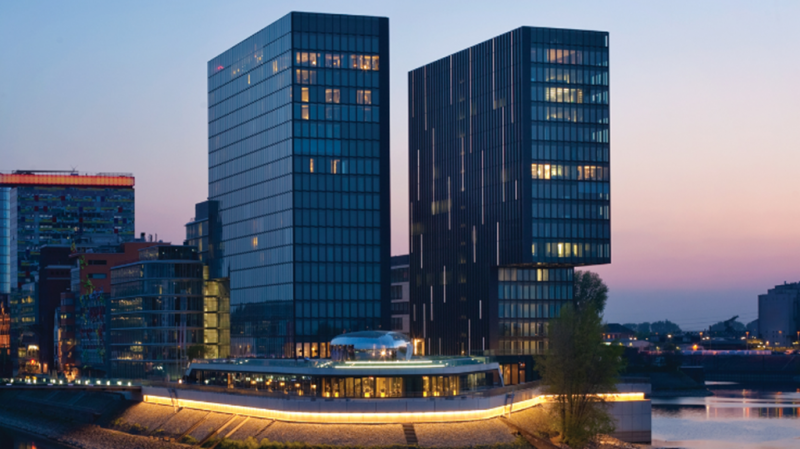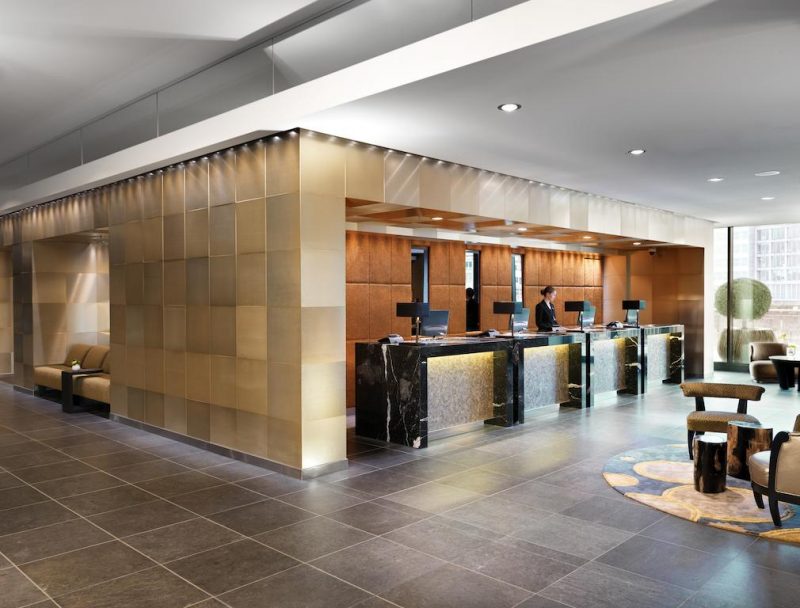 Hyatt Regency Dusseldorf hotel is an innovative and exclusive city hotel in Dusseldorf. Located in the heart of the trendy Media Harbour, which is home to many international companies and a vibrant nightlife scene, Hyatt Regency Dusseldorf hotel offers guests a privileged location right at the tip of the
With 303 luxury rooms & suites with a spectacular view over Dusseldorf's Media Harbour, the Old Town and the Rhine Tower, this is a great place to stay during a trip to Düsseldorf. Hyatt Regency Dusseldorf is home to the amazing DOX Restaurant, DOX Bar, Pebble's lounge, a sushi bar and a fabulous lounge.


The rooms are perfectly comfortable and well organized, with luxury bathrooms, walk-in rain showers and serpate bathtubs. The restaurant and bar do a fair bit of local business, achieving the aim of mixing the hotel guests with the general public. And this being Germany, you can count on some highly developed wellness facilities: here the Rive spa is accompanied by a modern Technogym fitness center which looks out over Media Harbour. A great way to start or end your day!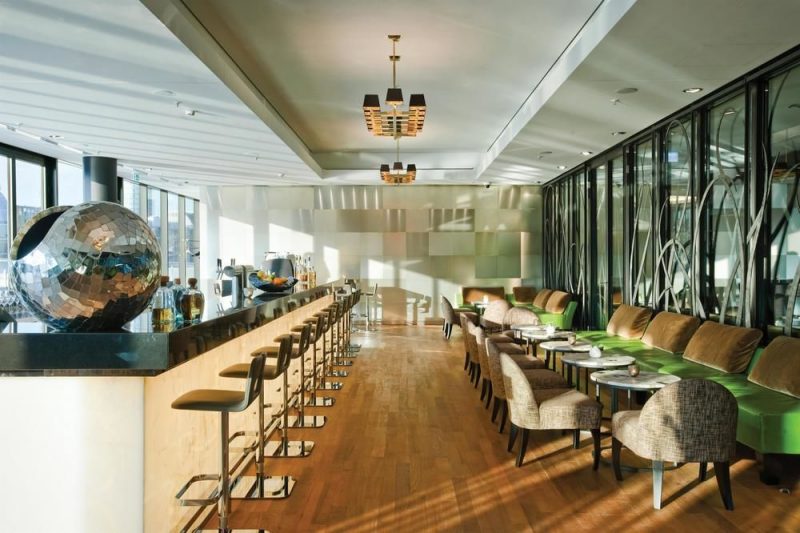 Located on a peninsula on the Rhine, panoramic views can be enjoyed from any angle, and a stroll through Old Town will bring an even greater array of experiences. And if the view itself isn't enough, enjoy the close proximity to exquisite shopping streets and cultural attractions, and take advantage of a complimentary weekend shuttle service to Königsallee. Ask the reception for available times.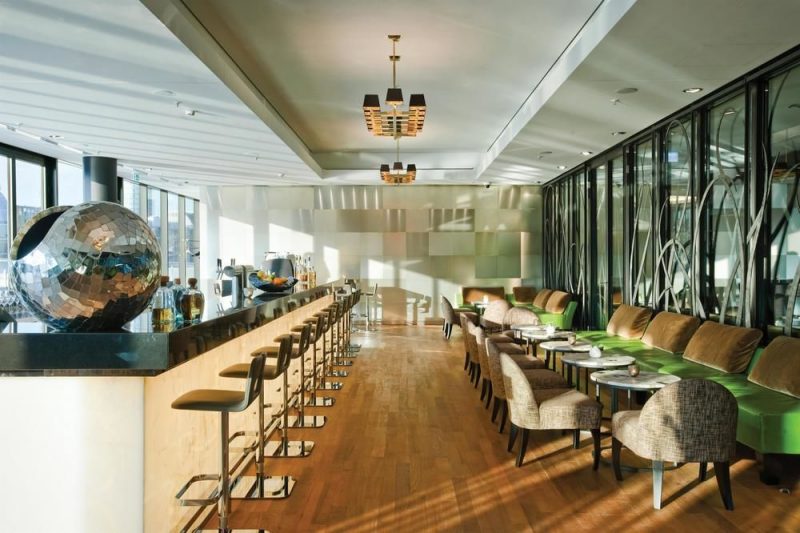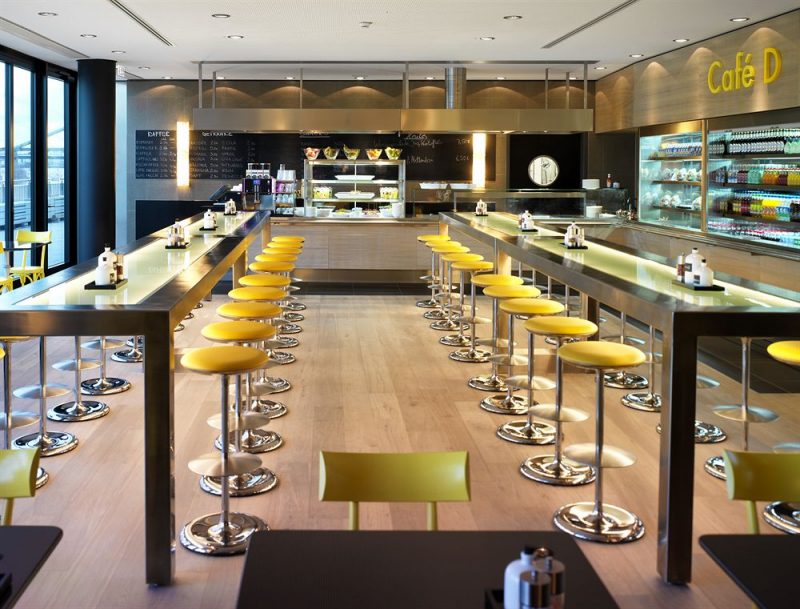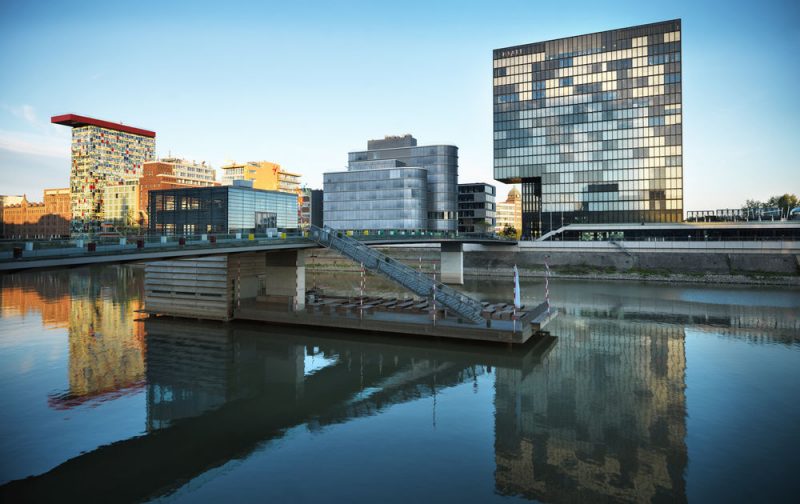 Taste regional cuisine and sushi at DOX Restaurant, drink cocktails with skyline views, or enjoy a small bite at Café D. Relax in the wellness area's whirlpool or with a massage and spa treatment.
We loved our luxury hotel stay in Düsseldorf at the Hyatt Regency and we cannot wait to come back any time soon:-)
Hyatt Regency Düsseldorf
Speditionstraße 19
40221 Düsseldorf
Germany
Tel: +49 211 91341234
dusseldorf.regency.hyatt.com