Right on top of Gaislachkogl peak (3,048 m) you find the Ice Q Gourmet Restaurant.Spoil yourself with a extraordinary lunch in a very special ambiance, either inside the restaurant or on the gorgeous wind-protected sunbathing terrace right amidst the stunning Alpine scenery. Ice Q: a glass-walled restaurant at an altitude of more than 3,000m, which in itself is impressive enough to look at. The Ice Q has been featured in the famous James Bond film, Spectre. The Ice Q sparkles and looks just like a melting ice cube.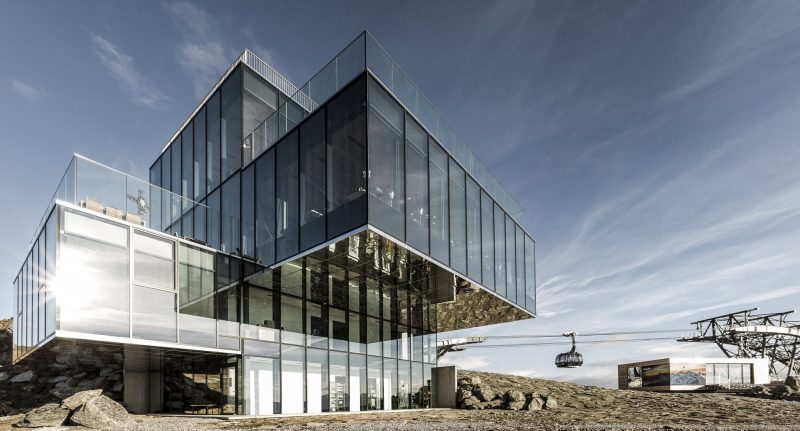 This is the place where sophisticated gourmet delights combine with fine wines and dreamy panoramas to create one exceptional symbiosis – in the ice Q Bistro and in the ice Q gourmet restaurant.  Headed by chef Patrick Schnedl, you can enjoy a Heston Blumenthal style gourmet extravaganza where all the ingredients are bought up by cable car.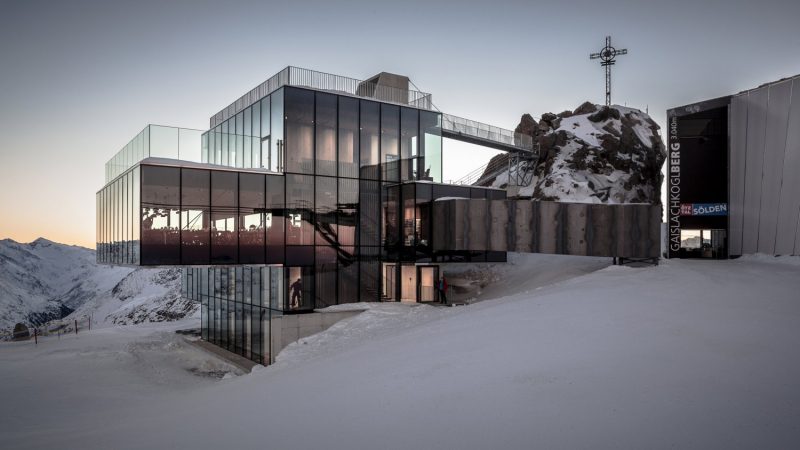 Ice Q Restaurant consists of 2 separate restaurants: The Bistro & Lounge and the Gourmet Restaurant. The Ice Q Bistro & Lounge is the perfect place for a quick stop. Here you can enjoy snacks and sweet strudel and cake – enjoyed on the sun terrace or in the ice Q Bistro & Lounge with views of the entire world of 3,000-metre peaks!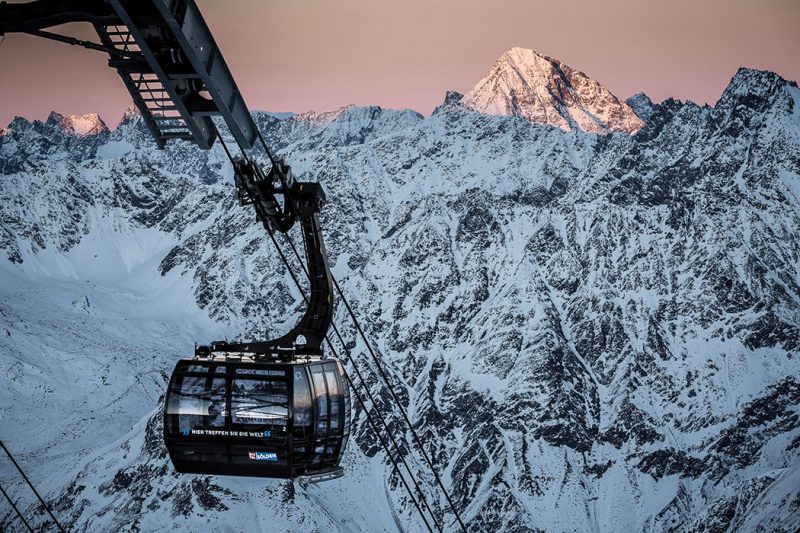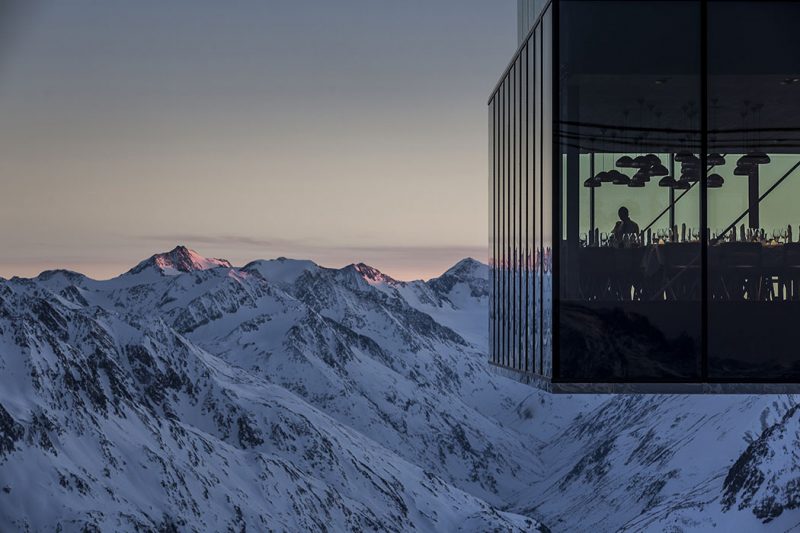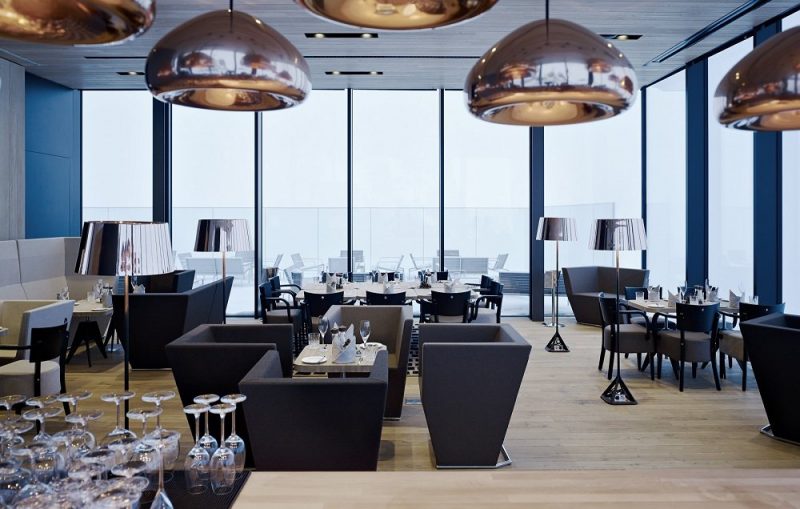 In the exclusive gourmet restaurant ice Q in Solden you will find selected fine products created by expert hands and delicious haute cuisine.. Experience an exceptional lunch & when you visit the Ice Q you'll have to try the wine too – the legendary Pinot 3000. The menu is both creative and comforting; spanning vegetarian caviar and so much more exciting dishes, and the view is magnificent. On a clear day, you can even see the Italian Dolomites from the rooftop terrace.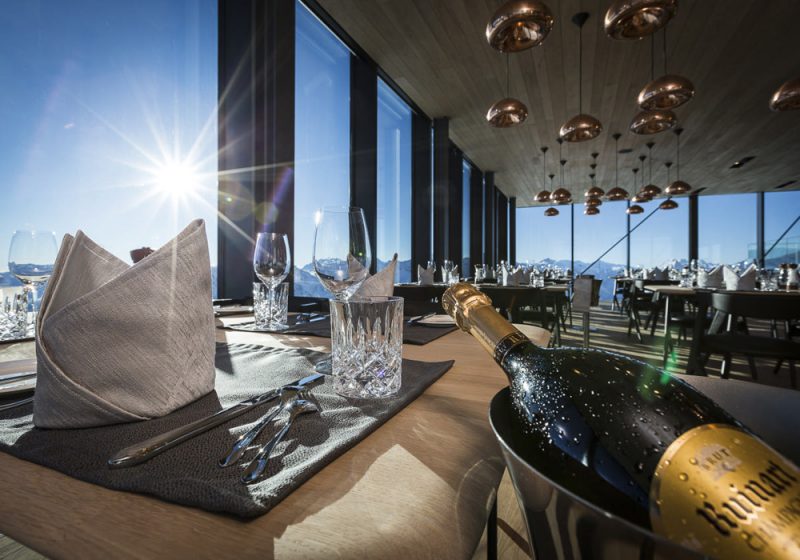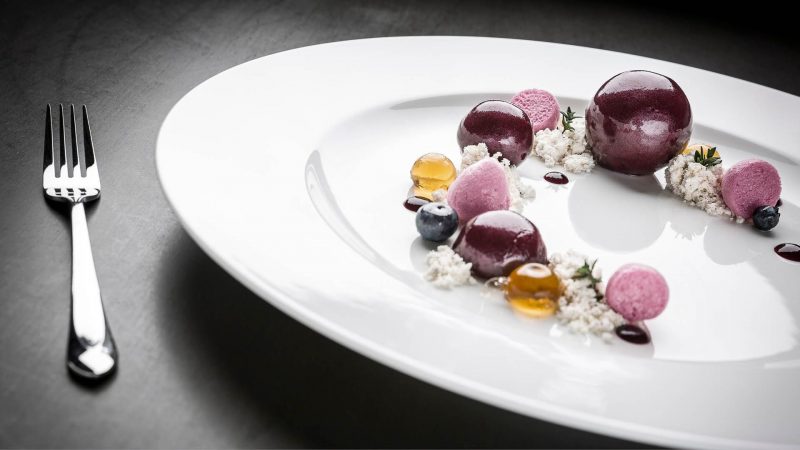 Pinot 3000
The Ice Q is not only a restaurant, but it's also a wine cellar for the Pinot 3000, where this wine matures in even, cool temperatures. There is an interesting story behind the Pinot 3000, Das Central's own blended wine which combines the best grapes from Austria, Germany and Italy. In 2011 two oak barrels of the best Pinot Noir from each of the three countries were brought together in Italy, and then matured in Sölden at an altitude of 3,048 metres, on the summit of the Gaislachkogl glacier. The local wine producers, sommeliers & we agree that at an altitude of over 3,000 metres the wine tastes even better
IceQ
Gaislachkogl Bergstation
6450 Sölden
Austria