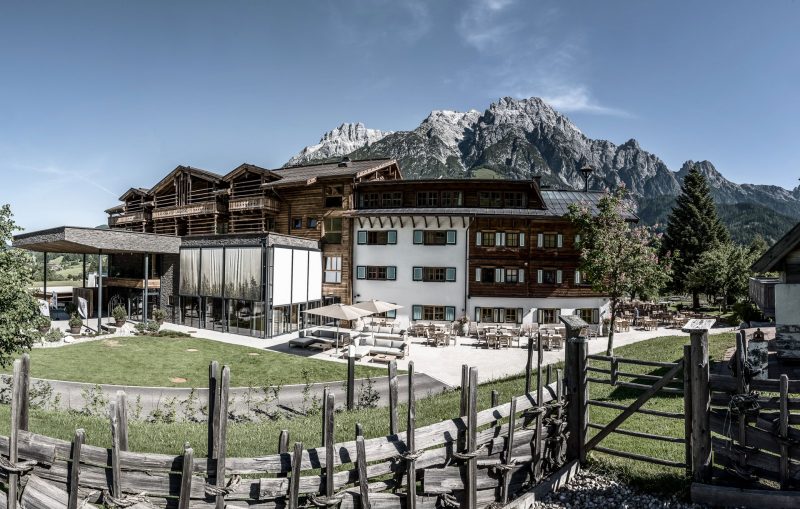 This new fabulous resort is situated in Leogang, one of the best & most beautiful spots in Austria for winter & summer holidays.
Puradies is an alpine oasis of the senses in which time takes on a unique quality. Created from raw mountain stone, cool glass and powerful oak, this hidden paradise is nestled in Austria's pristine Alps.
Puradies is an alpine concept: in a perfect architectural balance of old traditions, infinite technology and unpretentious naturalness.Enjoy an unbroken view of the Birnhorn and its surroundings from the sunniest hill in the Leogang mountains. Hotel Puradies and its chalets, rooms and suites offer unique, modern, alpine style with superb design and facilities.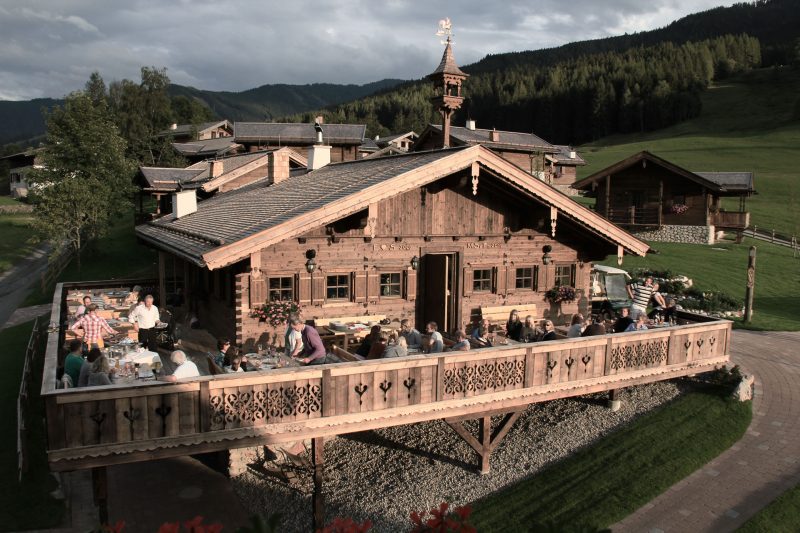 The 14 chalets & 80 rooms/suites build on an area of 150,000m² on the sunniest hill in Leogang. Puradies is a little Austrian village. Here you'll find: luxury chalets, stylish suites, a true design bar, a restaurant, wellness & beauty area, fitness & yoga room & an active organic farm!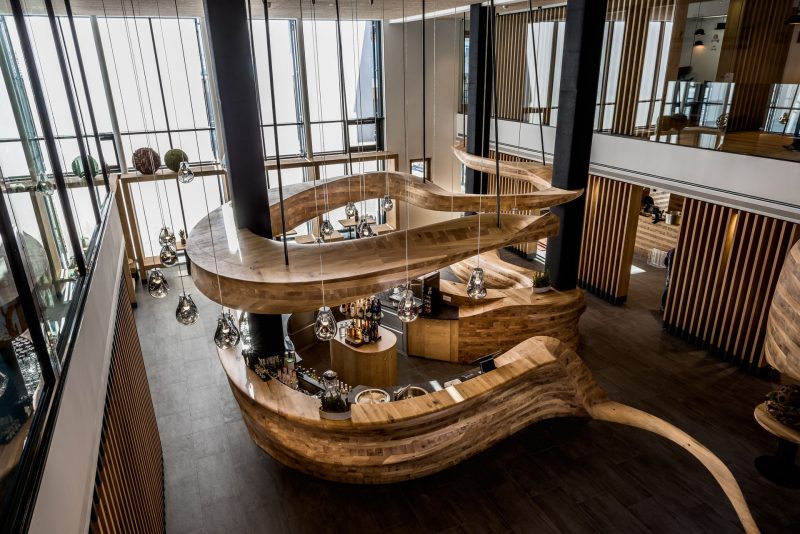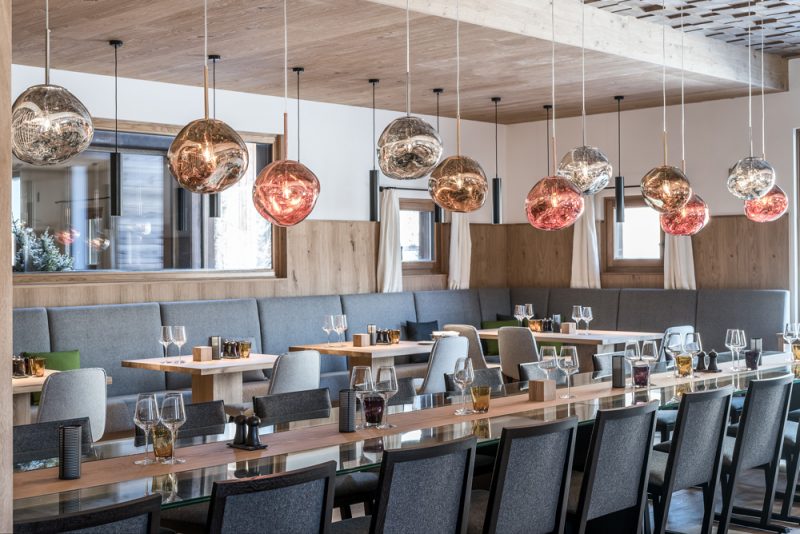 During the winterseason Puradies is a true ski-in/ski-out accommodation and therefore the perfect spot for a skiholiday. During summer Leogang is a paradise for mountainbike & hiking lovers. Extra attractive is the nature pool at Puradies with a big lounge area with spectacular mountain views!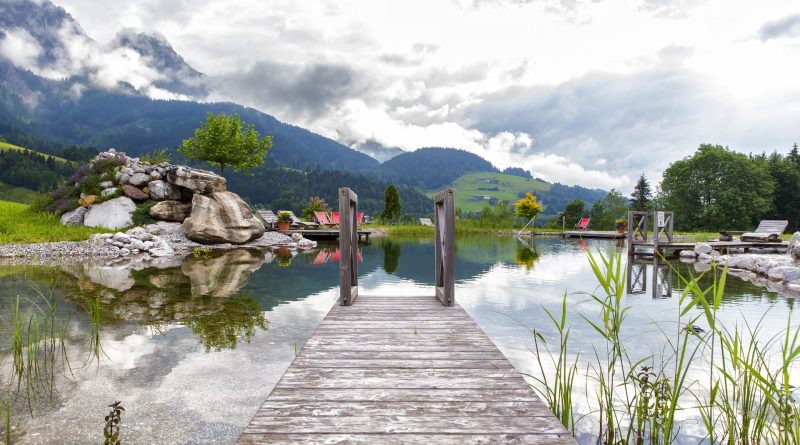 Chalets
Hotel Puradies and its chalets, rooms and suites offer unique, modern, alpine style with superb design and facilities. Simple and tasteful, the rooms are inspired by the natural surroundings and incorporate ideas from across the world in wood from the local forest.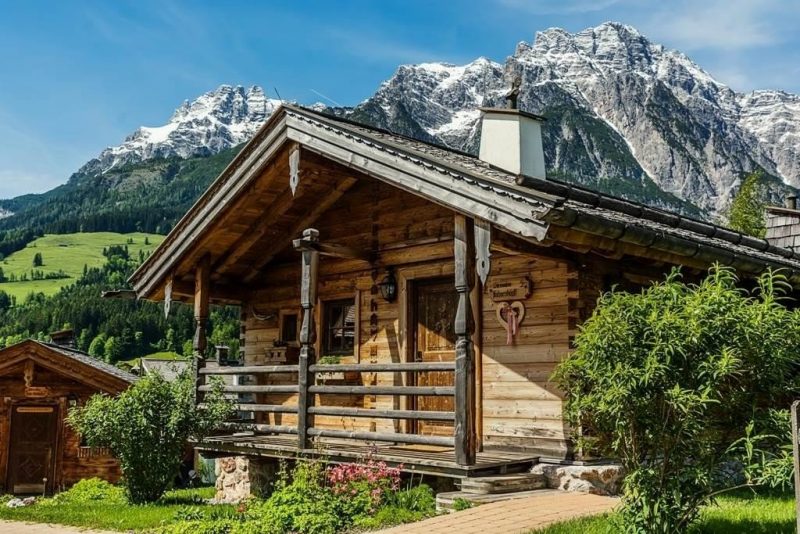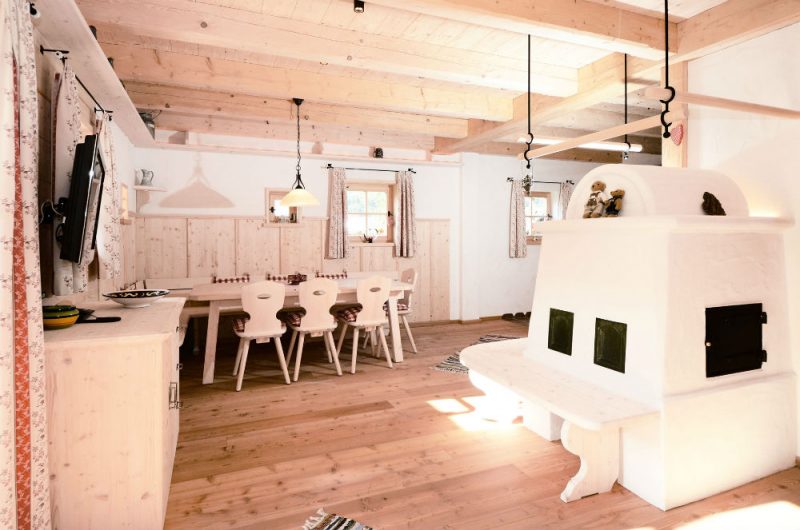 We stayed at one of the beautiful chalets which have been built with natural methods, materials and cosy wood, you will feel fully at home from the first moment. A tiled stove, Finnish sauna, infra-red cabin, a bathtub with power shower for relaxing moments in a cosy togetherness add to the feeling of well-being. In the morning, you will be served your extensive Leoganger organic breakfast directly in your chalet! Decide for yourself whether you want to prepare delicacies in the fully equipped kitchen, with herbs from the gardens or products and specialties from the shop "Greisslerei" in Hüttendorf, in the evening enjoy delicious à la carte food and drinks in the chalet, or take the few steps to the restaurant of the PURADISE or relax in the bar "Freiraum".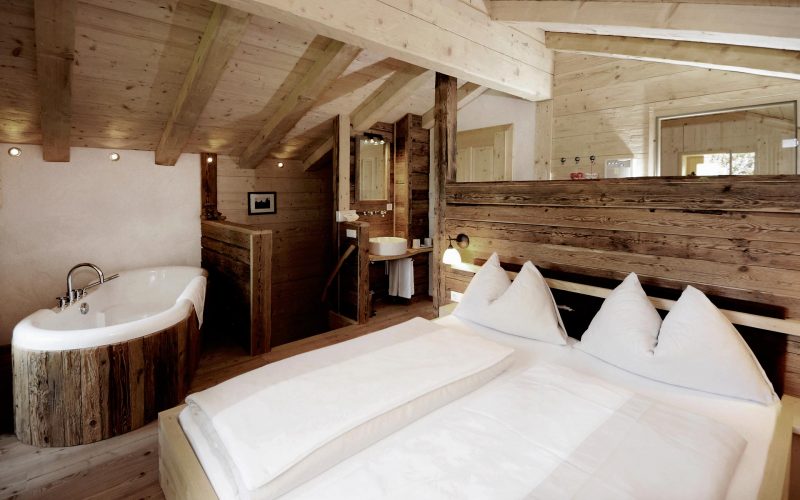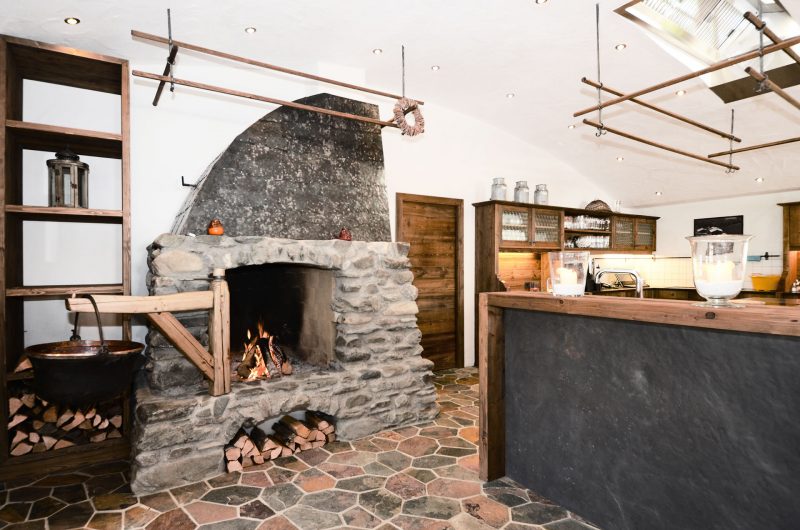 Spa
From the outside, the Puradies spa is a relic of the lost romance of a mountain hut, from the inside the ultimate alpine wellness paradise. Completely free and boasting the perfect location, you will enjoy the highest level of wellness at the PURADIES hotel and alpine spa. More than 1,000 m²-large, our spacious alpine spa is where you will find moments of absolutely unrepentant rest.
We stayed here in August and we loved everything about this new luxury resort and we hope to return in the near future!
Puradies
Rain 9
5771 Leogang
Austria
Tel: +43 6583 8275
www.puradies.com