Close to the place Vendome, numerous fashion houses and delicious restaurants, you'll find a place where you can indulge in a very luxurious lifestyle. In the heart of this fashion district there's the infamous Mandarin Oriental hotel. It is one of the locations from the hotel chain known for its exquisite service and luxurious properties in the best locations around the Globe.

We were fortunate to experience the culinary restaurant Camélia. Located on the ground floor and open for breakfast, lunch and dinner. Camélia's relaxed ambiance and beautiful design is the perfect setting for Thierry Marx's original take on traditional French cuisine.

During the summer months, you can enjoy the stunning landscaped garden. For a very private and special experience try La Table du Jardin. This "bird cage" between tropical plants welcomes between 6 to 8 diners. Due to limited table availability on the terrace, reservations are offered on a first come first serve basis.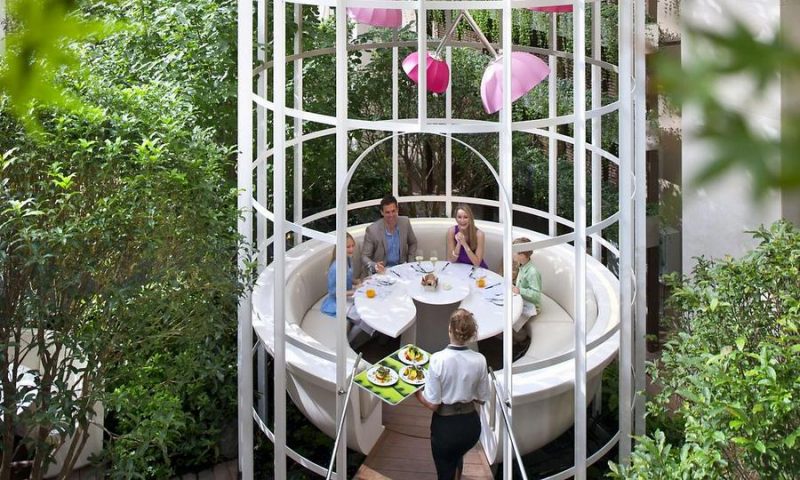 Using the freshest ingredients possible, the restaurants Culinary Director has invented a choice of delicious dishes. Savor the superb menu, which for breakfast, also features some enticing Japanese specialties. In addition, Thierry Marx has created a menu of seasonal dishes "Daily Marx", available during weekdays at lunch between 12:30 and 2.30pm. Alternatively, book a table for the afternoon and enjoy a range of mouth-watering patisseries.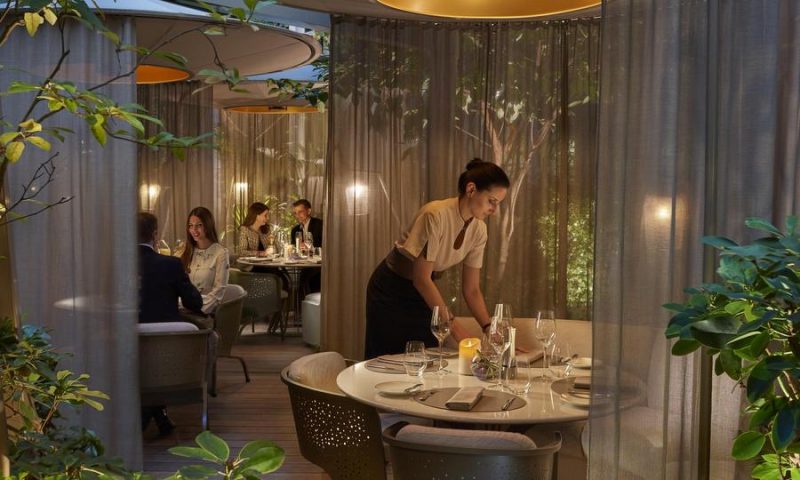 The dinner menu is a fantastic mix of French and some Asian cuisine. All accompanied with the best wines so you can really unwind and start you evening. The waiters are helpful, friendly and always available for requests. Let them help you pick the wine for instance, they're spot on when it comes to pairing your dish.

Overlooking the peaceful garden, Camélia is a light filled space with beautiful stone and wood floors and intricate detailing. The outside plant filled terrace is the best place to enjoy it all during the summer months. We very much loved it ourselves and are confident you'll love it too!
Restaurant Camélia
251 rue Saint-Honoré
75001 Paris
France
T: + 33(0)170987400
www.mandarinoriental.com