This is in no way an ordinary Alsace hotel. It is one of the most beautiful hotels in a historic building we have ever stayed at! 5 Terres Hotel & Spa just knows the attention to detail.

Located on the famous Wine Route, historical Barr definitely deserves a visit when touring the Alsace. Obernai is just 10 kilometres away, Strasbourg 30 kilometres and Colmar is 40 kilometres away. Rue Neuve is the oldest street in Barr. It is a beautiful narrow street with painted colombage houses down both sides. In the middle of town, just across Place de l'Hôtel de Ville, the 5 Terres Hôtel & Spa offers a magnificent view over the hills and vineyards of Alsace.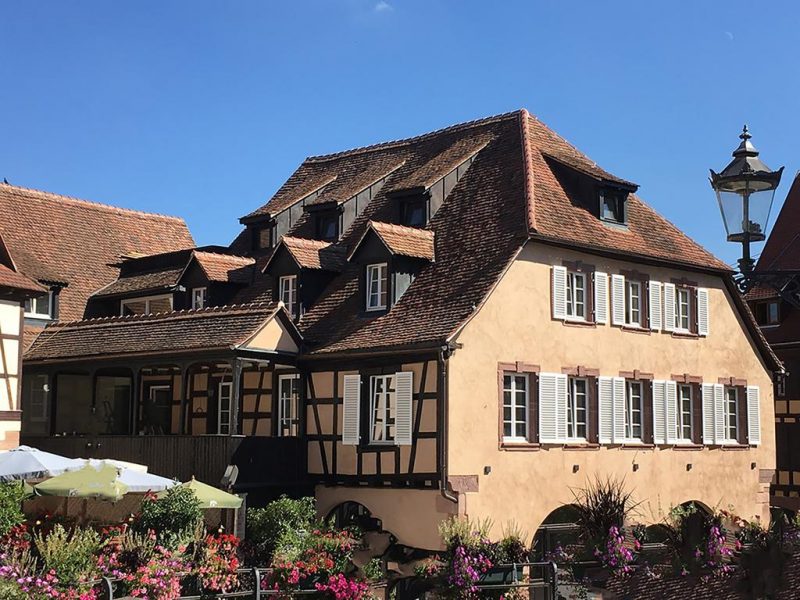 The hotel is housed in a beautiful old Alsacian building. This house was rebuilt in the 16th century after a huge fire, which pretty much destroyed the town of Barr. In 2016 the 5 Terres Hotel & Spa opened its doors. Its authentically renovated architecture is home to a gem of elegance and subtle refinement. As soon as you walk in, you feel luxury is all around you.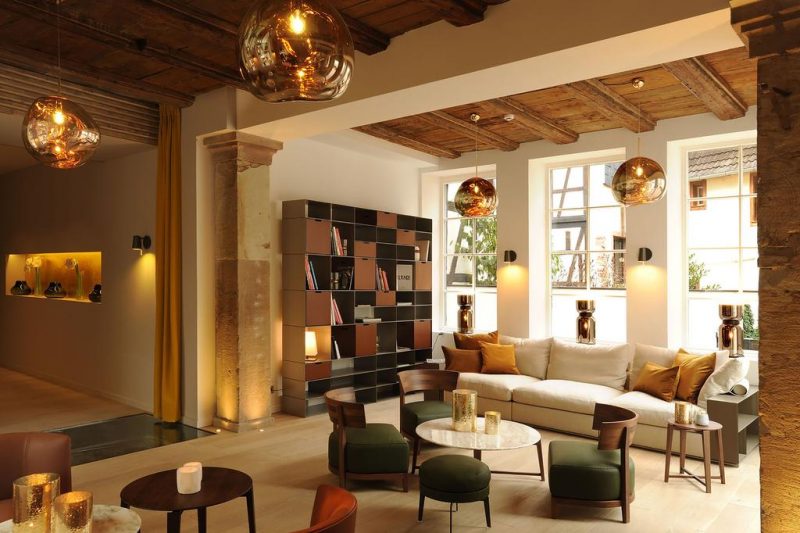 The interior is designed by the owner himself and is absolutely stunning. Soft nuances perfectly matches and enhances the natural raw materials and their century-old character. Smooth, sensuous materials evoking the patina of time.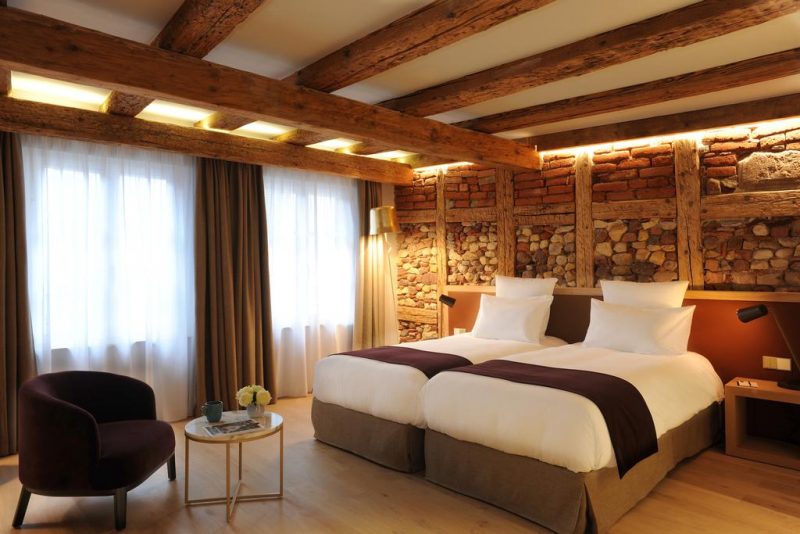 The warm and welcoming rooms are just stunning! Exposed timber and stone meets modern accents. Beds are like heaven and the spacious bathroom nearly perfect.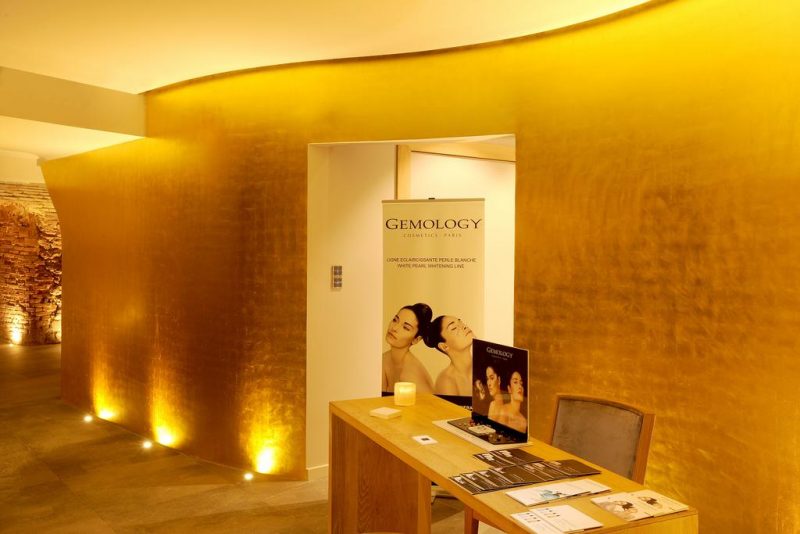 Set in a superb vaulted cellar made of Vosges sandstone, the small but peaceful spa features an indoor pool sourced from the "Goose Springs", 2 treatment rooms, a hammam and a sauna. Here, you will definitely find relaxation and the opportunity to recharge!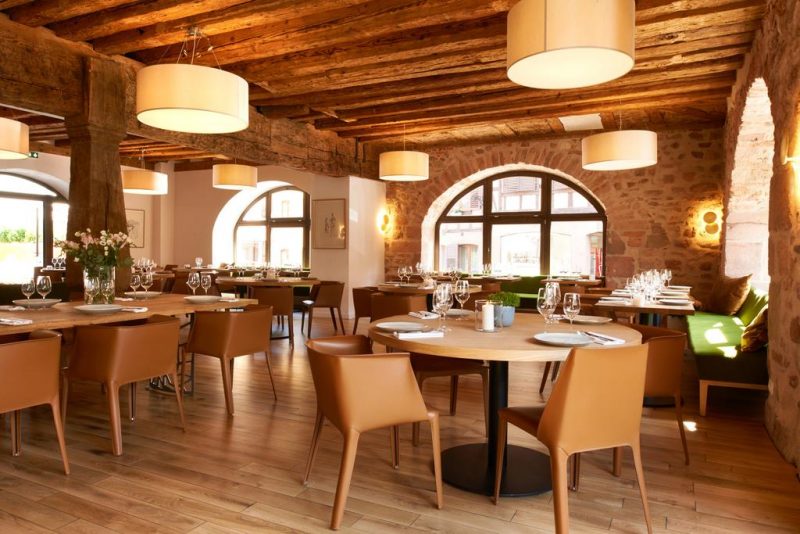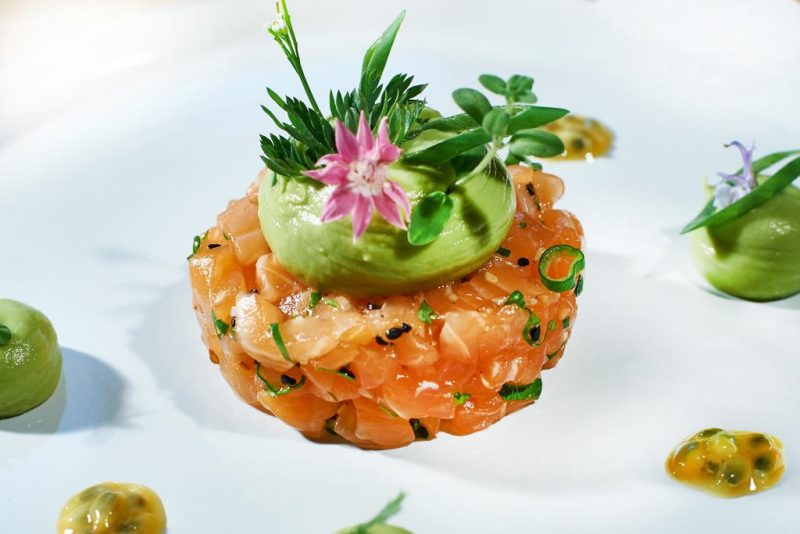 At La Table du 5, you can discover a modern, seasonal and gourmet cuisine. When the weather allows it during the warm season, La table du 5 displays its patio with an amazing view on the Town Hall Square and the historical- monument-classified facade of this splendid building. This restaurant is a real treat for your taste buds!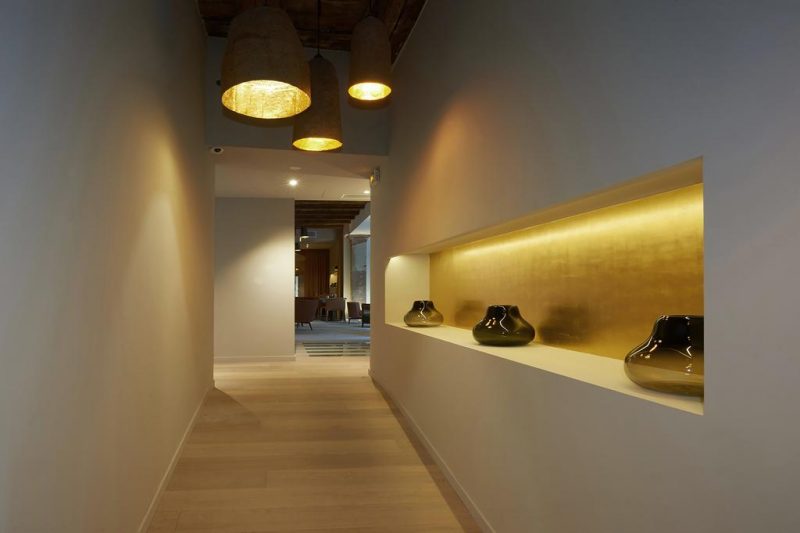 What an amazing place. We very much loved it ourselves and are confident you'll love it too. We recommend you to stay here for the ultimate luxury Alsace experience!
5 Terres Hotel & Spa
11 Place de L Hôtel de ville
67140 Barr
France
T: +33 388082844
www.5terres-hotel.fr