The Breidenbacher Hof, located on the Königsallee in Düsseldorf, is one of the most prestigious hotels in Germany. With a history dating back to 1812, the hotel has hosted royalty, celebrities, and heads of state alike. Entrepreneur Wilhelm Breidenbach built the Breidenbacher Hof, a grand hotel in the rising cultural and economic metropolis of Düsseldorf. Steeped in over 200 years of history, Breidenbacher Hof stands out as a unique and luxurious hotel in Düsseldorf's City Center.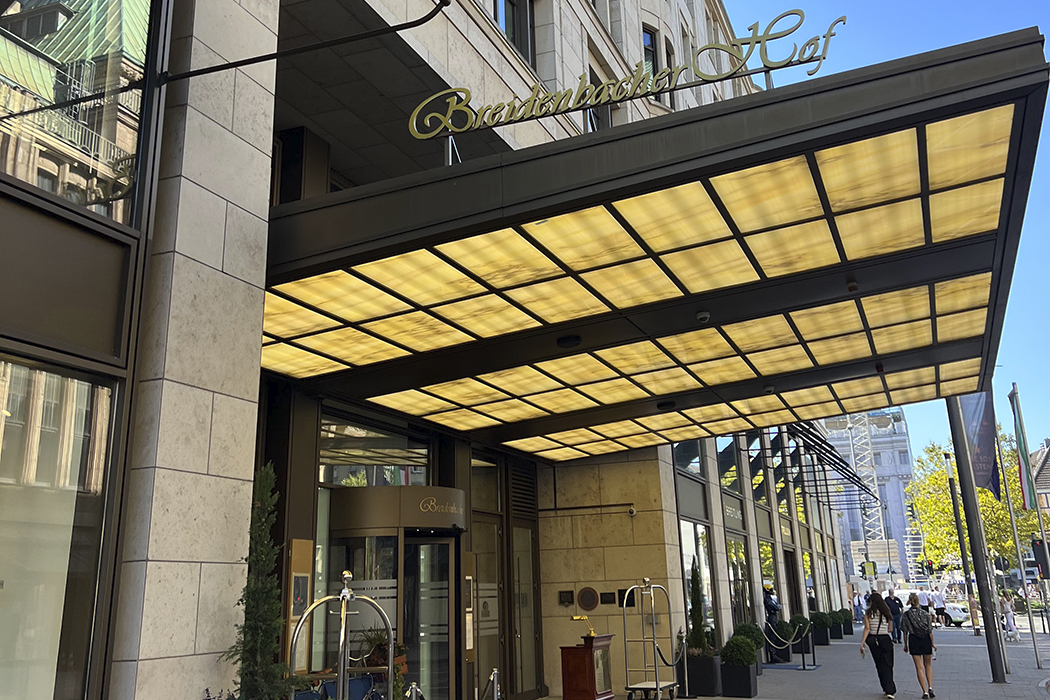 Steps from Düsseldorf's top attractions
The Breidenbacher Hof is situated in the heart of Düsseldorf, within walking distance of the city's main attractions. The Königsallee, known as the "Fifth Avenue of the Rhine," is lined with high-end boutiques, restaurants, and cafes. Whether you're looking to shop for designer clothes, dine at Michelin-starred restaurants, or explore the city's rich history and culture, you'll be just steps away from it all when you stay at the Breidenbacher Hof.
Old-World charm meets contemporary comfort
The Breidenbacher Hof offers a variety of luxurious rooms and suites, all of which are elegantly furnished, combining old-world charm with contemporary comforts. The rooms feature high ceilings, king-size beds, beautiful bathrooms and far-reaching views over the city. We were lucky enough to stay at one of the amazing Grand Suites with a dining and living area, eye-catching fireplace, small library and separate bedroom with beautiful Italian marble bathroom. This is truly a home away from home, we could easily settle down here.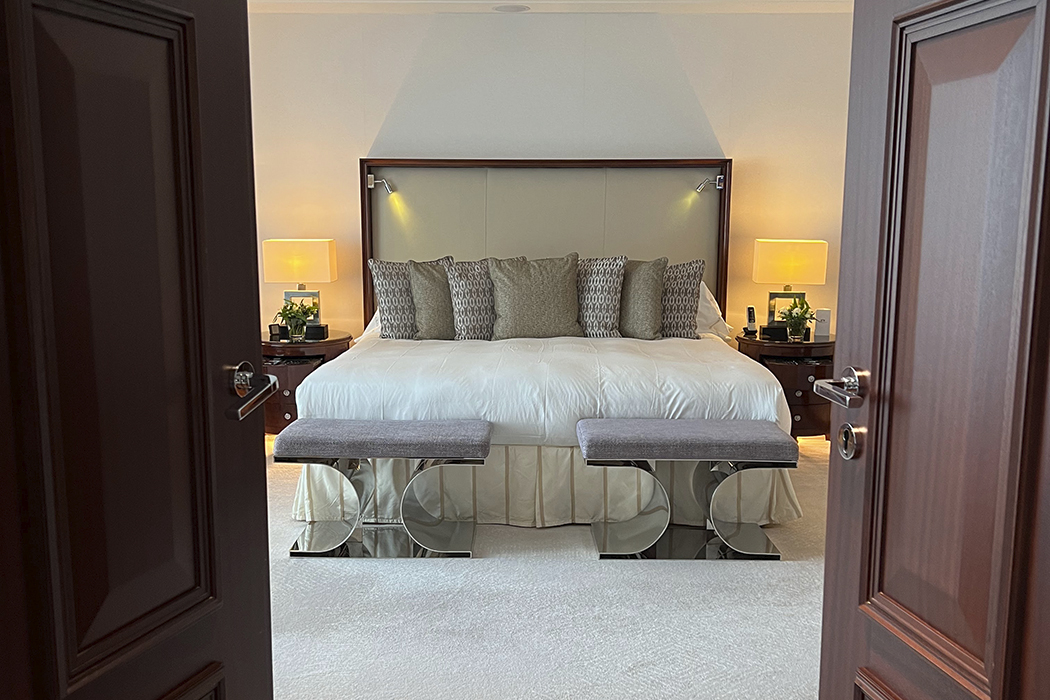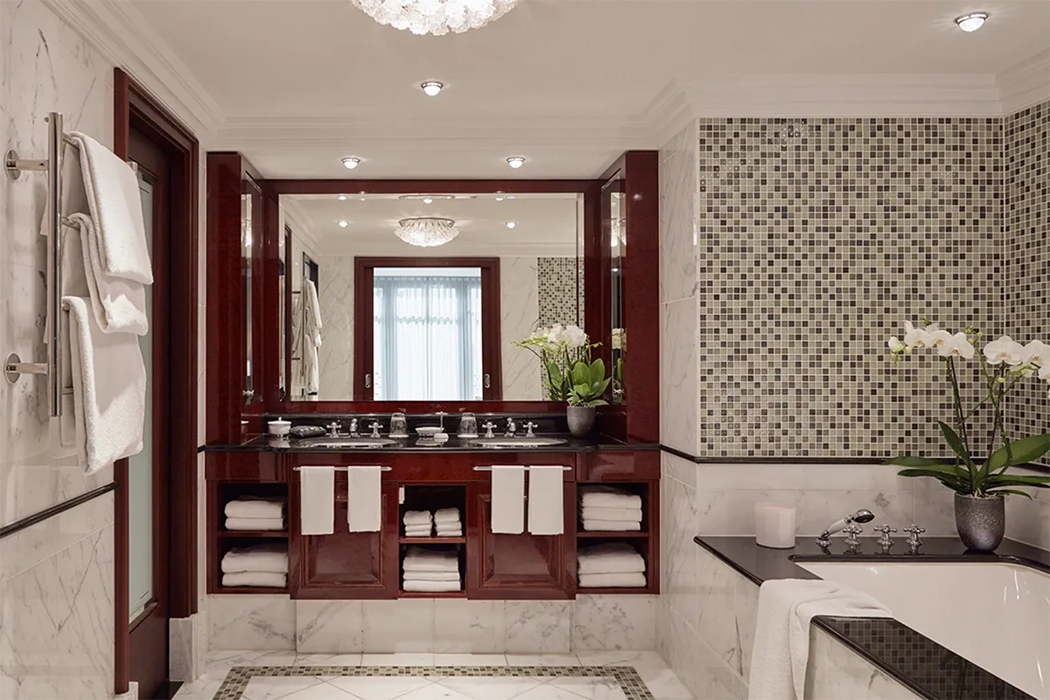 Relax, renew, refresh
Escape the hustle and bustle of the city and experience the ultimate in relaxation at the Breidenbacher Hof Spa. It offers a wide range of treatments and services, all designed to help you relax and rejuvenate. Or enjoy a morning swim in the beautiful pool before heading to breakfast at The Duchy. You can also enjoy exclusive access to the private Preventicum Clinic, designed to meet all health and wellbeing needs.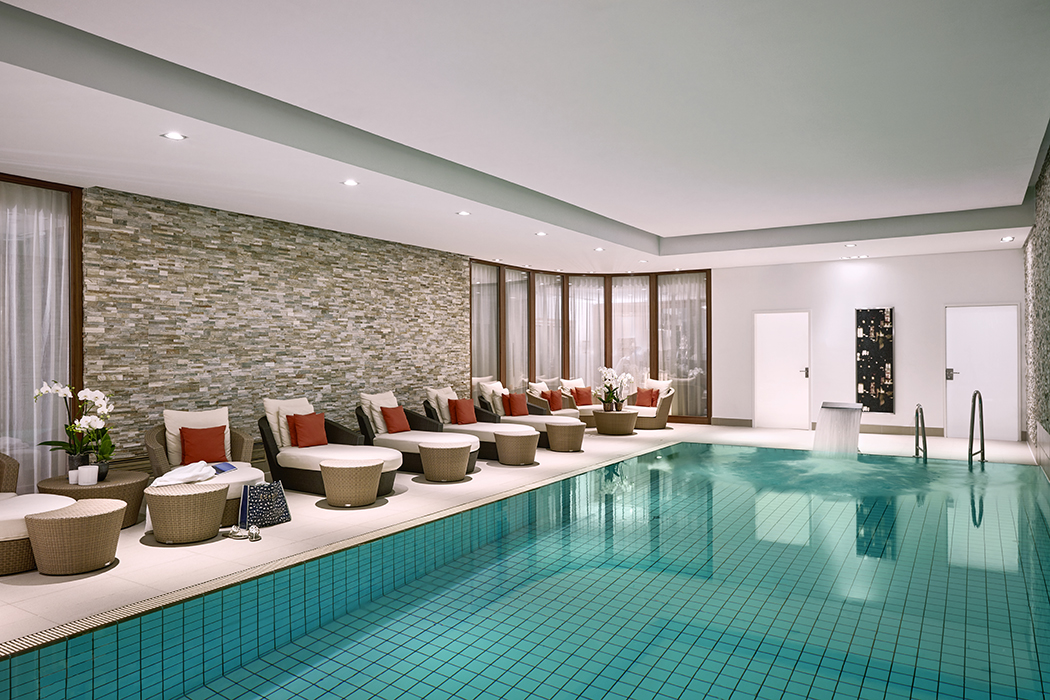 A taste of Duchy
The Duchy, the elegant brasserie at the Breidenbacher Hof, offers you a taste of Paris in the heart of Germany. It is a destination unto itself. Chic and stylish, yet relaxed and cozy the restaurant pays homage to Düsseldorf's ducal epoques. Whether you're looking for a morning croissant or a light pick-me-up after hitting the shops, The Duchy has something to offer everyone. If world-class gastronomy is your cup of tea, this restaurant is a must visit for dinner. Executive Chef Philipp Ferber and his team create vibrant dishes with a local twist, using fresh seasonal ingredients. Unique creations such as caviar carbonara, carpaccio of greater amberjack and homegrown potato soup open up new taste experiences. Don't miss out on this incredible experience!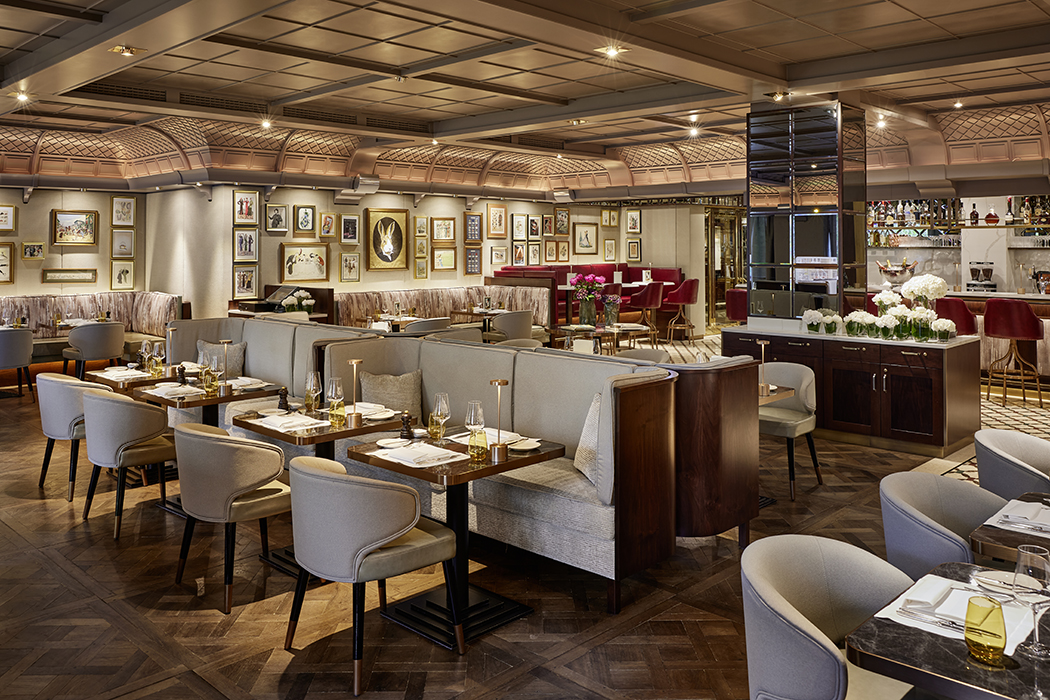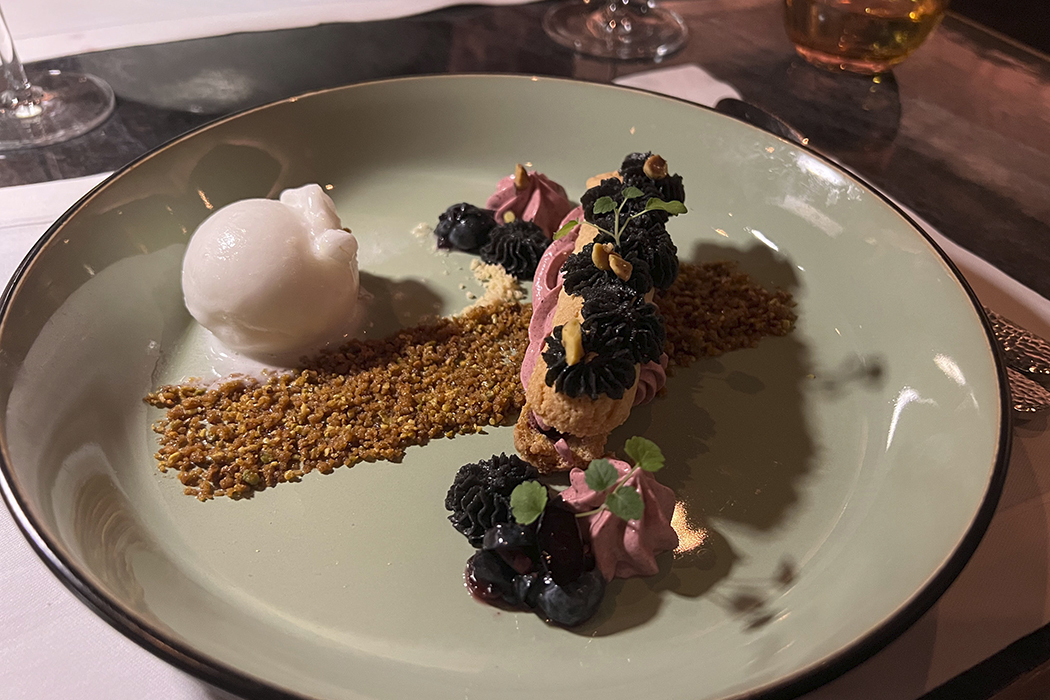 From coffee to cocktails
Whether you're looking for a casual coffee break or a night out on the town, the Lobby Lounge has something for everyone. During the day it is the place where guests and locals alike gather to chat and savor fresh coffee, fine teas, and tempting cakes. When night falls, candles flicker and coffee is replaced by cocktails and champagne while listening to live music.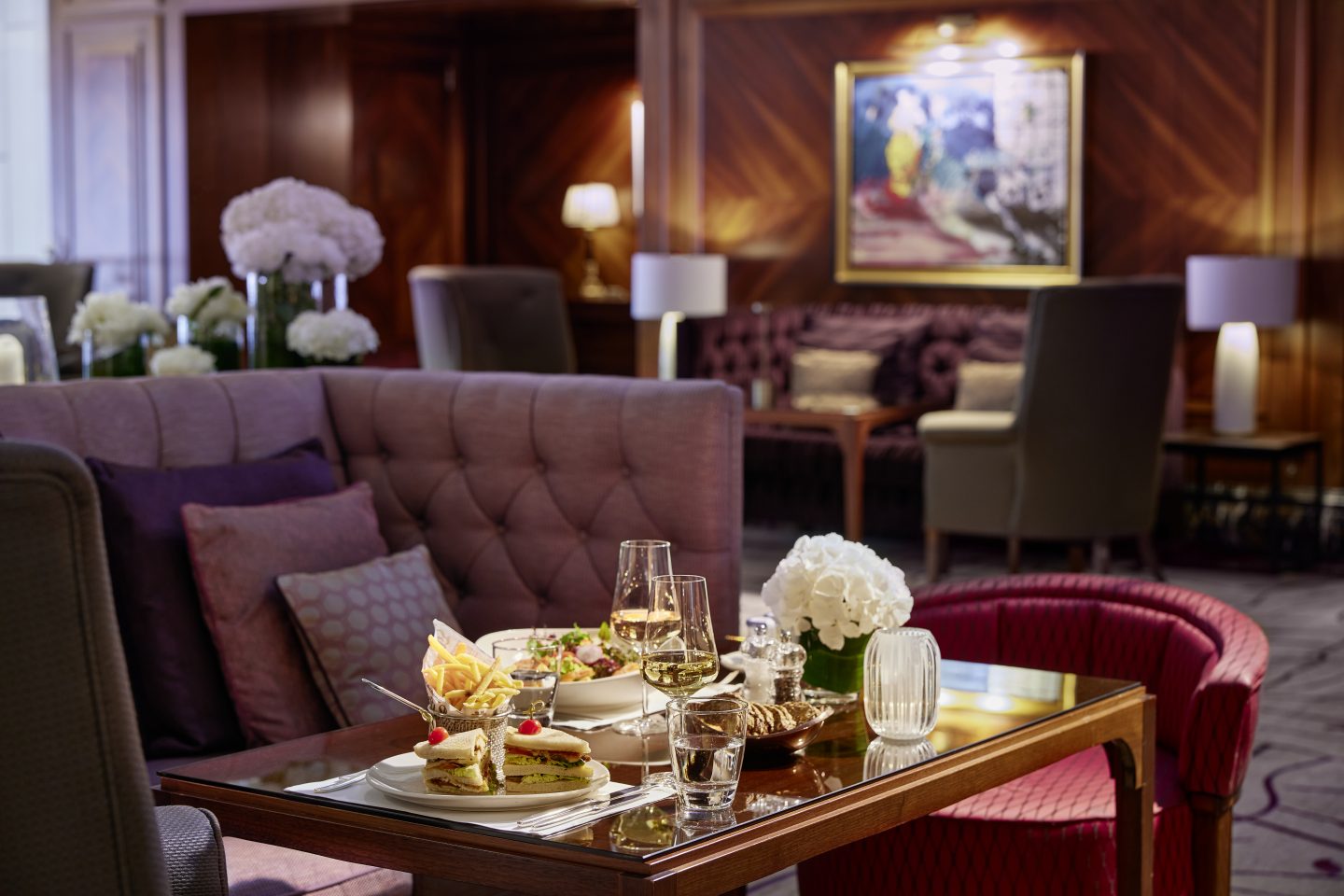 A luxurious oasis in the heart of the city
We felt welcome from the very first moment we arrived, thanks to the warm and caring attention we received from the staff. Check-in is easy and after a small tour you will be taken to your suite. The Breidenbacher Hof is a luxurious oasis in the heart of Düsseldorf. With its elegant accommodations, world-class amenities, and prime location, the hotel is the perfect choice for travelers who are seeking an unforgettable experience. We absolutely recommend you to stay at this wonderful hotel next time you visit Düsseldorf!
Breidenbacher Hof
Königsallee 11
D-40212 Düsseldorf
Germany
T +49 211160900
www.breidenbacherhof.com