Situated in the beautiful city of Santanyí, close to the most beautiful beaches of Mallorca and set amidst gorgeous gardens and orchards, Cal Reiet is a haven for those seeking both inner and outer peace. Nature reserve Mondragó is just a short drive away and the vibrant city of Palma de Mallorca is a 45 minute drive away.
Unique place

As soon as we entered the hotel grounds we were blown away by the beauty and charm of this unique place. The mansion is dating back to 1881 and has been beautifully restored and transformed into an elegant retreat with an informal spirit. The three-storey house is a calming haven and truly feels like a home away from home. The service is really outstanding, the friendly staff is always happy to help. They even made us homemade fresh breakfast on a very early check-out.
Rooms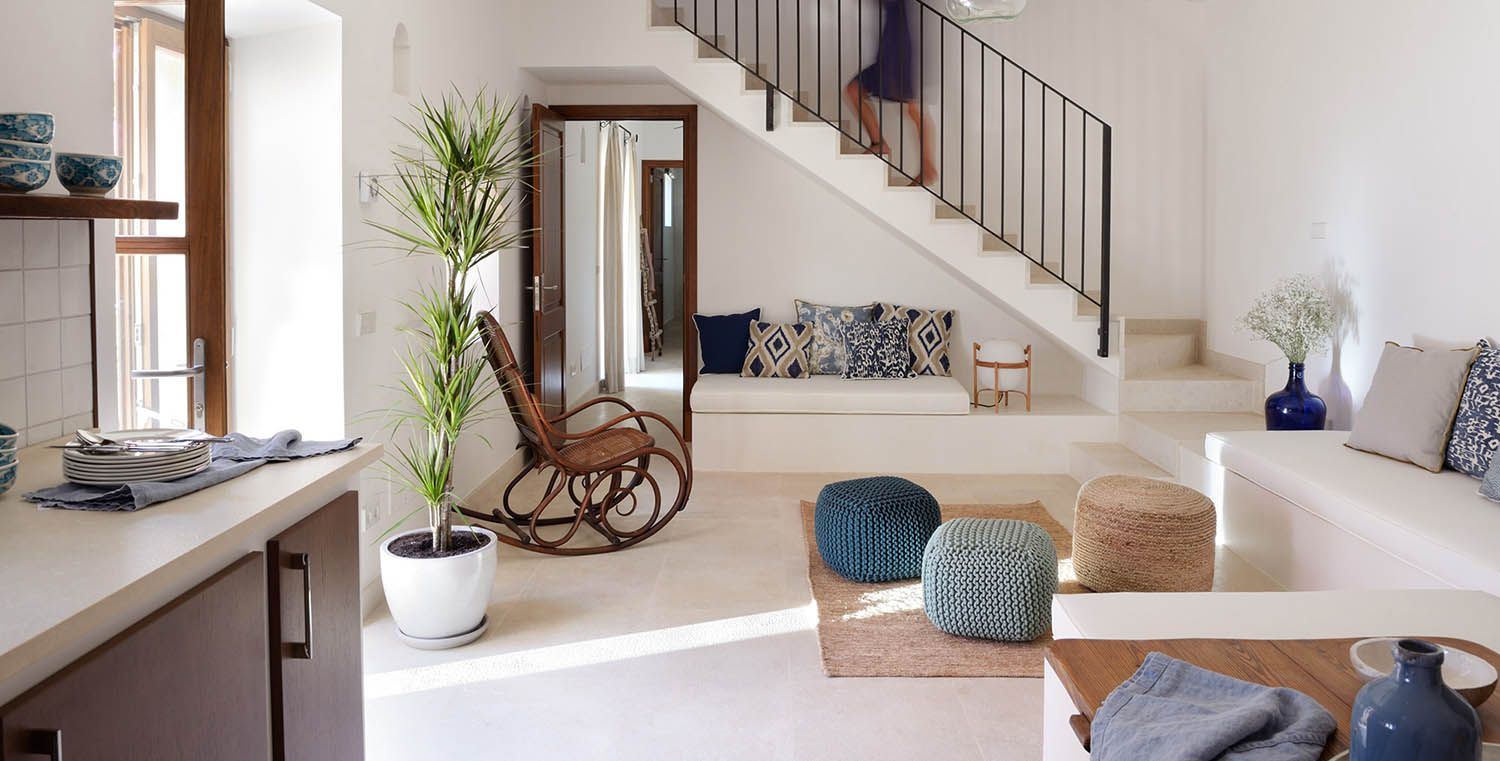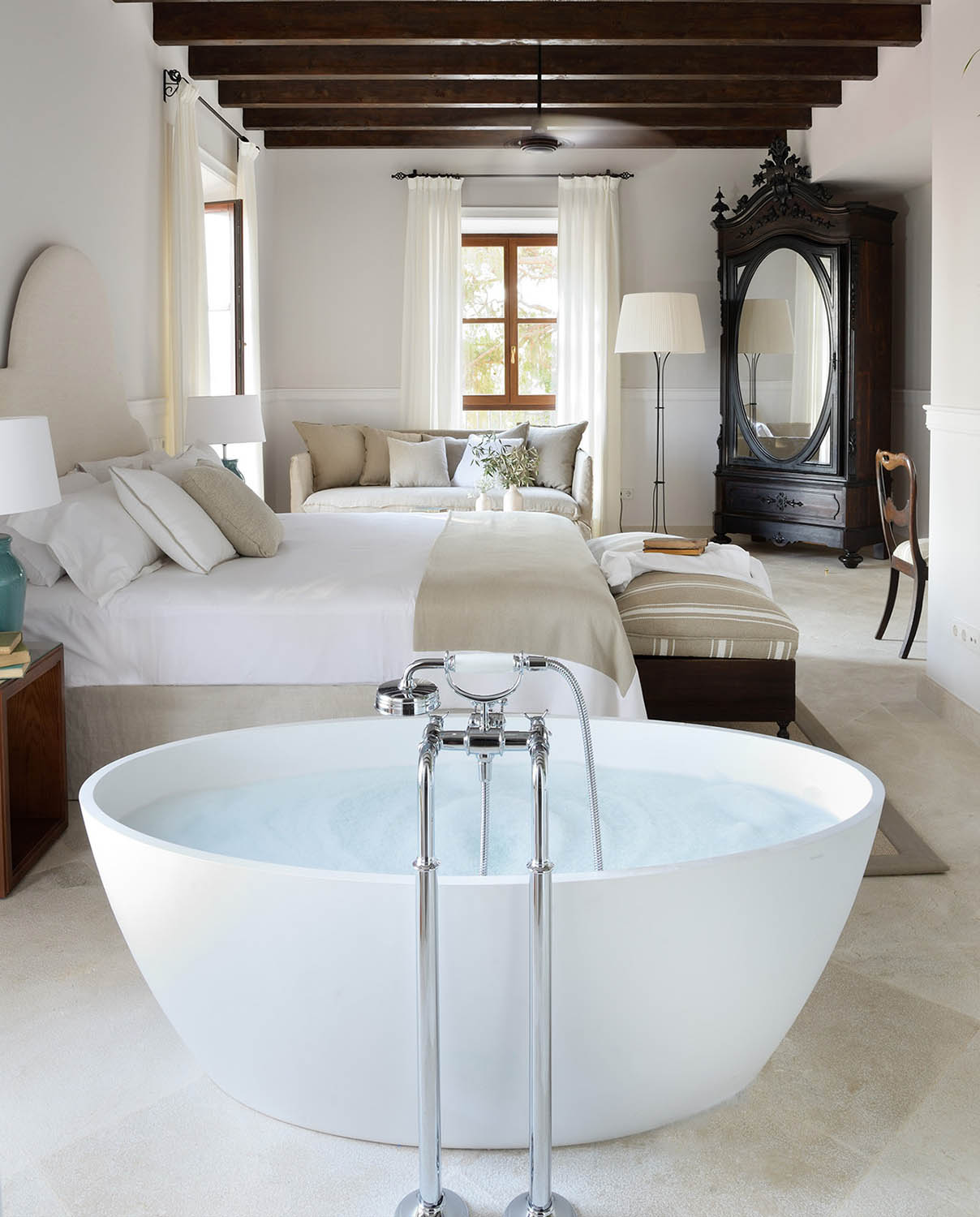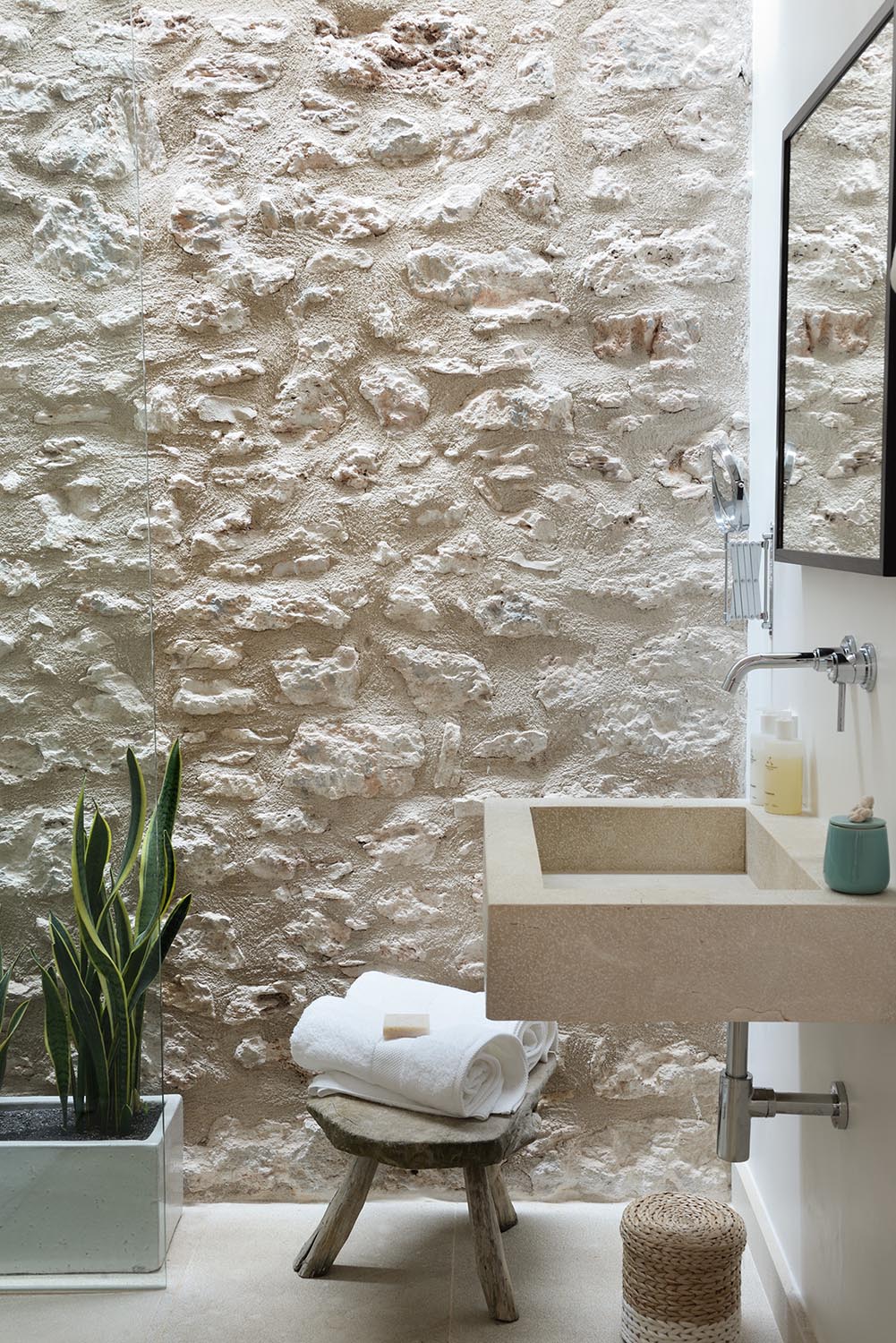 Rooms are elegantly earthy with a peaceful vibe. Bathrooms are spacious and beautiful. Just don't think you can watch movies in bed at night, because there are no tv's in the rooms. If you want to enjoy a truly rural and chic experience, you have to book one of the suites. Traveling with the whole family? Then you are best off booking one of the two guest houses with kitchen and private patio!
Pool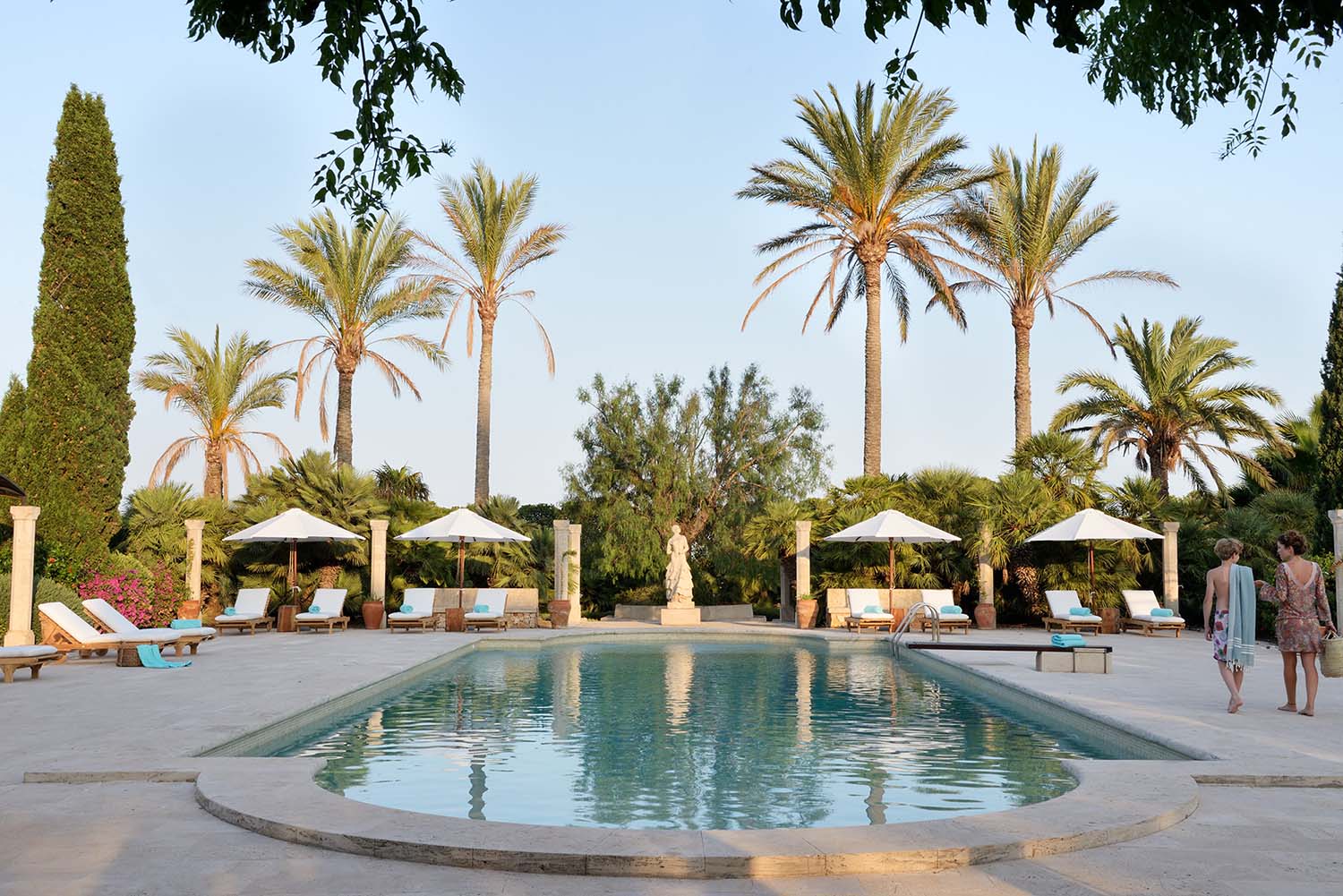 The 20 metre swimming pool is set in the beautifully lush Mediterranean gardens. Just wow! Relaxing here is a real treat.
Food

The breakfast and dining area offers a healthy, exciting and vibrant cuisine, full of natural Mediterranean flavours. At Cal Reiet they only use fresh, locally-sourced organic ingredients, partly sourced from their own kitchen garden. Food changes with the seasons, as different months bring different delights to the table. At night there's an honesty bar with an assortment of drinks.
Yoga

Yoga classes are offered every morning, both for beginners and advanced participants. They are a great opportunity to come together and share the love and bliss. And to go back home more relaxed, recharged with good energy and happier!
Holistic Wellbeing

For Cal Reiet, Mallorca´s first holistic wellbeing resort, holistic living is a lifestyle. Cal Reiet was founded with the purpose of inspiring guests with a unique and transformative experience. The different retreats include yoga, meditation and mindfulness workshops, seminars and other holistic wellness related events. They include all aspects of wellbeing; physical, mental, emotional, spiritual and social. But this doesn't have to be on the agenda if you don't want it to be. Cal Reiet's ethos is all about feeling good!

This is the ultimate Mallorcan experience!
Cal Reiet
Carrer de Cal Reiet 80,
07650 Santanyi
Illes Balears, Spain
+34 971 947 047
www.calreiet.com