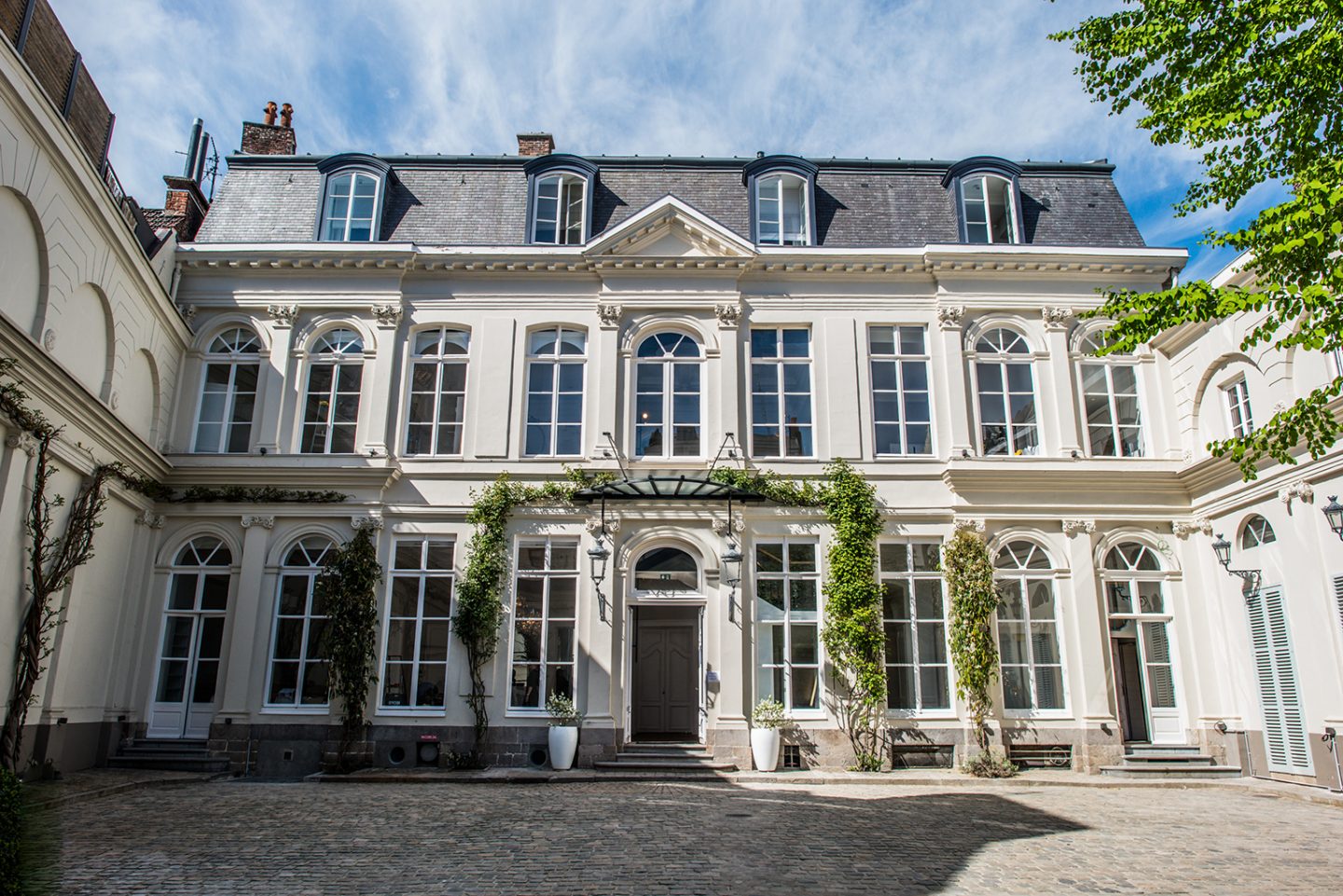 The Clarance Hôtel is located on rue de la Barre, in the beautiful old center of Lille. Originally built in the 18th century as a townhouse, this very special place perfectly balances old architecture and contemporary decoration. Restored in all its glory with the dedication of its owner Aurélie Vermesse, the Clarance Hotel offers the spirit of a boutique hotel. A sophisticated and comfortable atmosphere, each room carefully fashioned to have its own unique style, with unmatched personalized services. The Old Lille District, Citadelle and Grand Place are just a stone's throw away. Also the Westfield shoppingmall Eurolille is within walking distance.
Rooms and Suites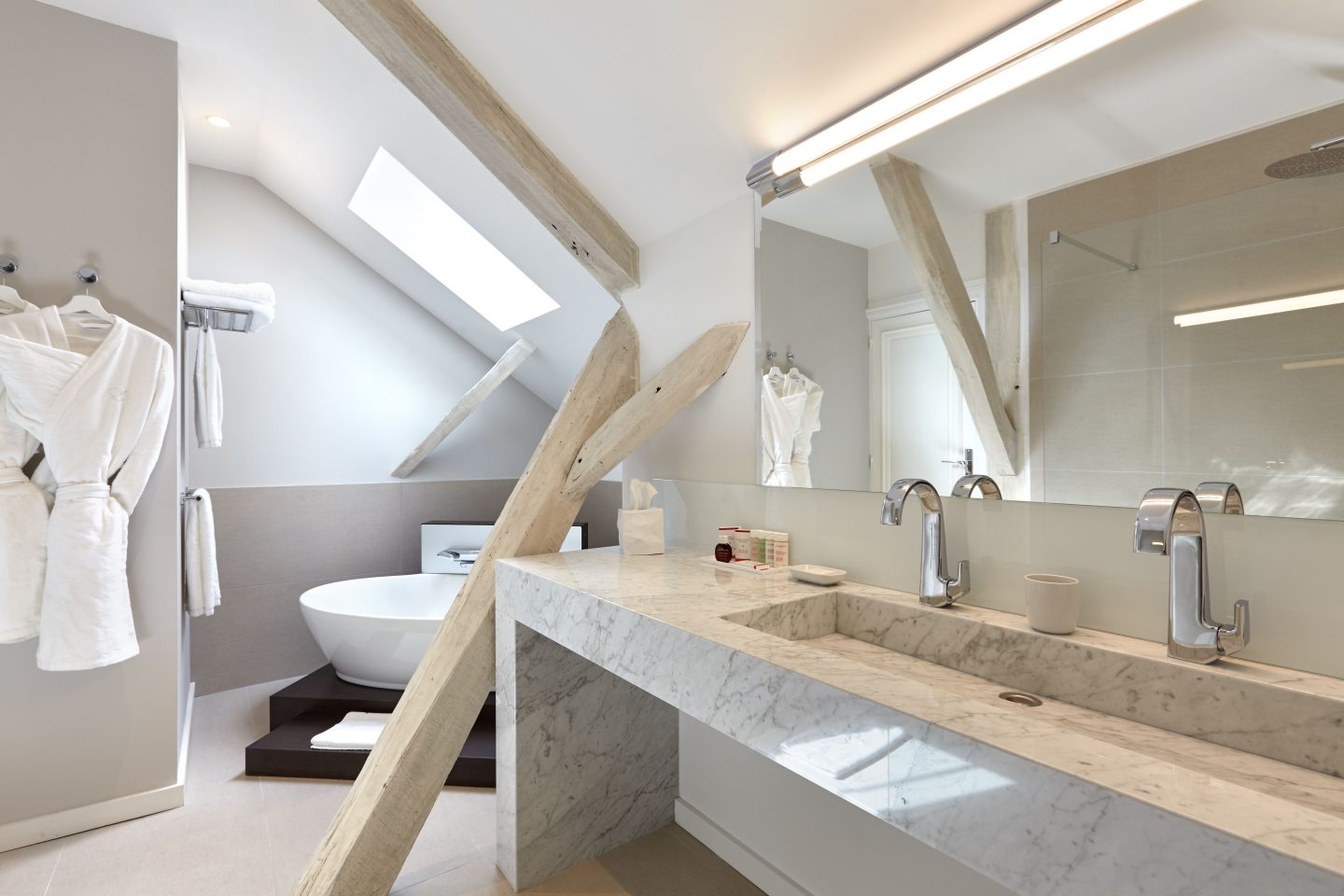 Each one of the Clarance hotel 's 19 rooms and suites has its own personality. You can still find the original floors, woodwork and ceilings in the hotel. The rooms strike a delicate balance between the building's 18th-century heritage and a chic, contemporary polish. The Albatros, the Cygne, the Balcon, the Flacon or the Clarance suite, each lyrical name is just the prologue to a moment of luxury and tranquillity, hovering between the past and the future. The beautiful rooms offer a view onto the private courtyard or the garden.
Restaurant La Table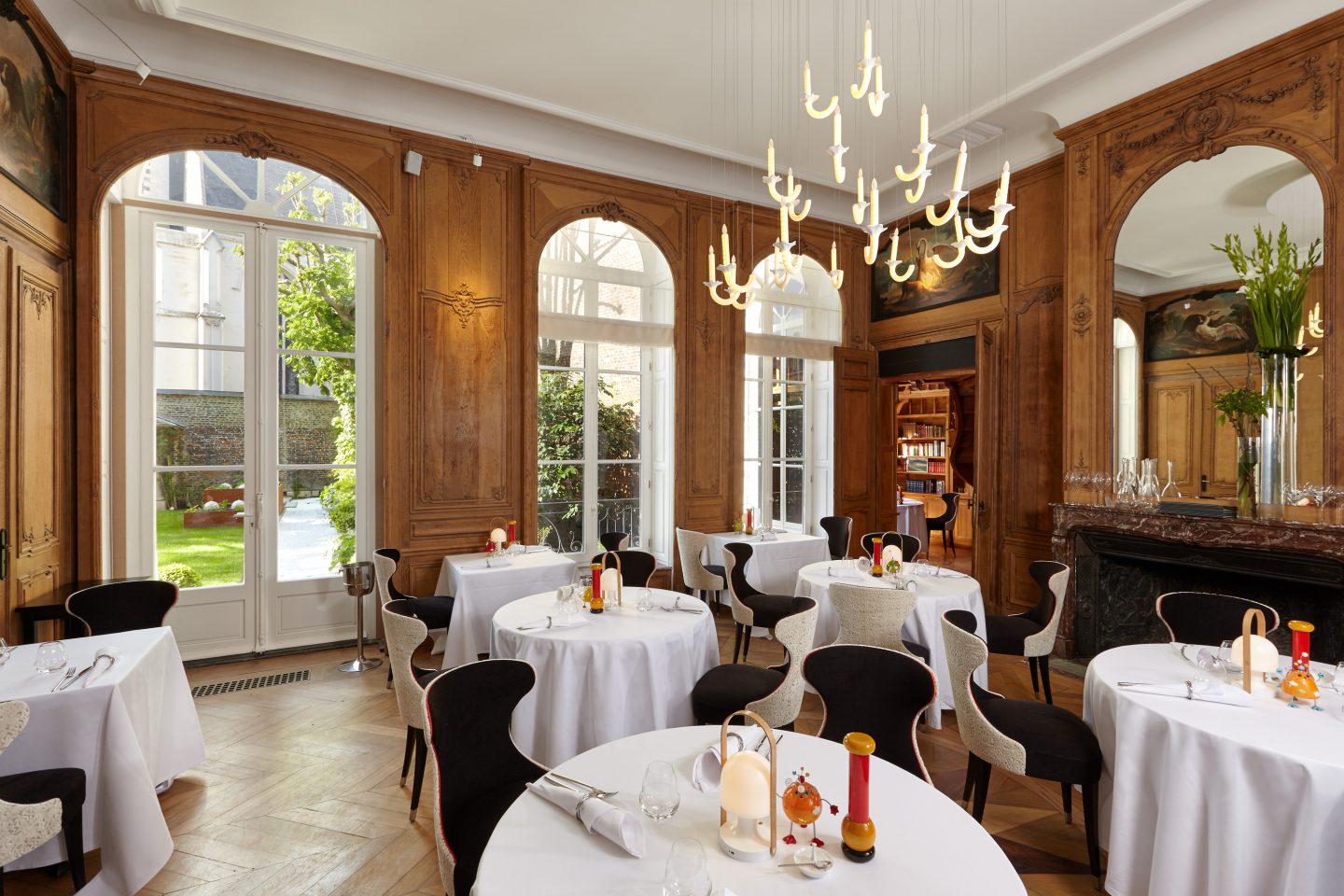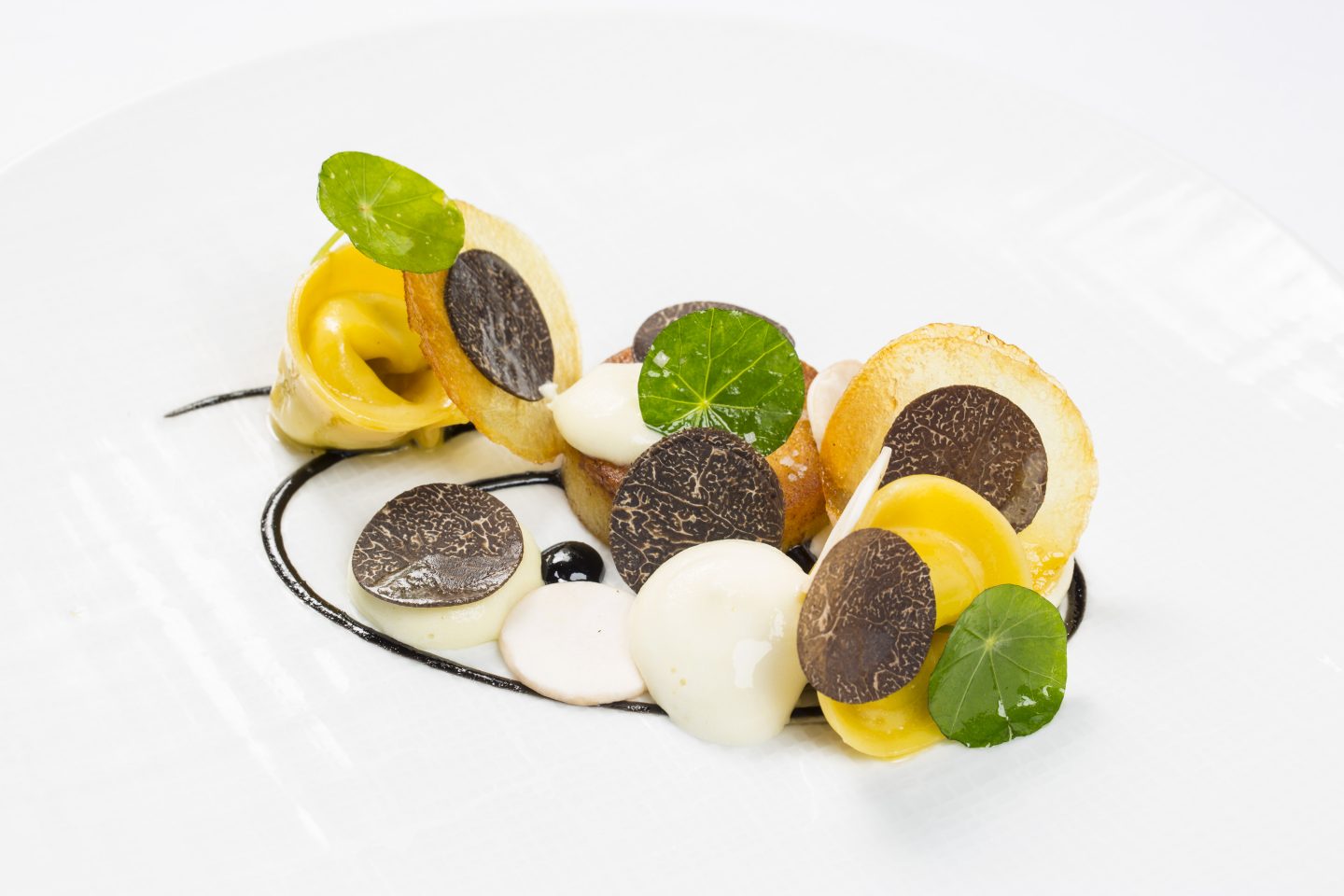 Do not be surprised if the meals at Restaurant La Table are some of the best in France. This Michelin starred gourmet restaurant, inspired by chef Thibaut Gamba, offers menus that are rich, subtle and unforgettable. The restaurant is open from Tuesday lunch time until Sunday lunch time, and dining is also available in the library or the garden.
Breakfast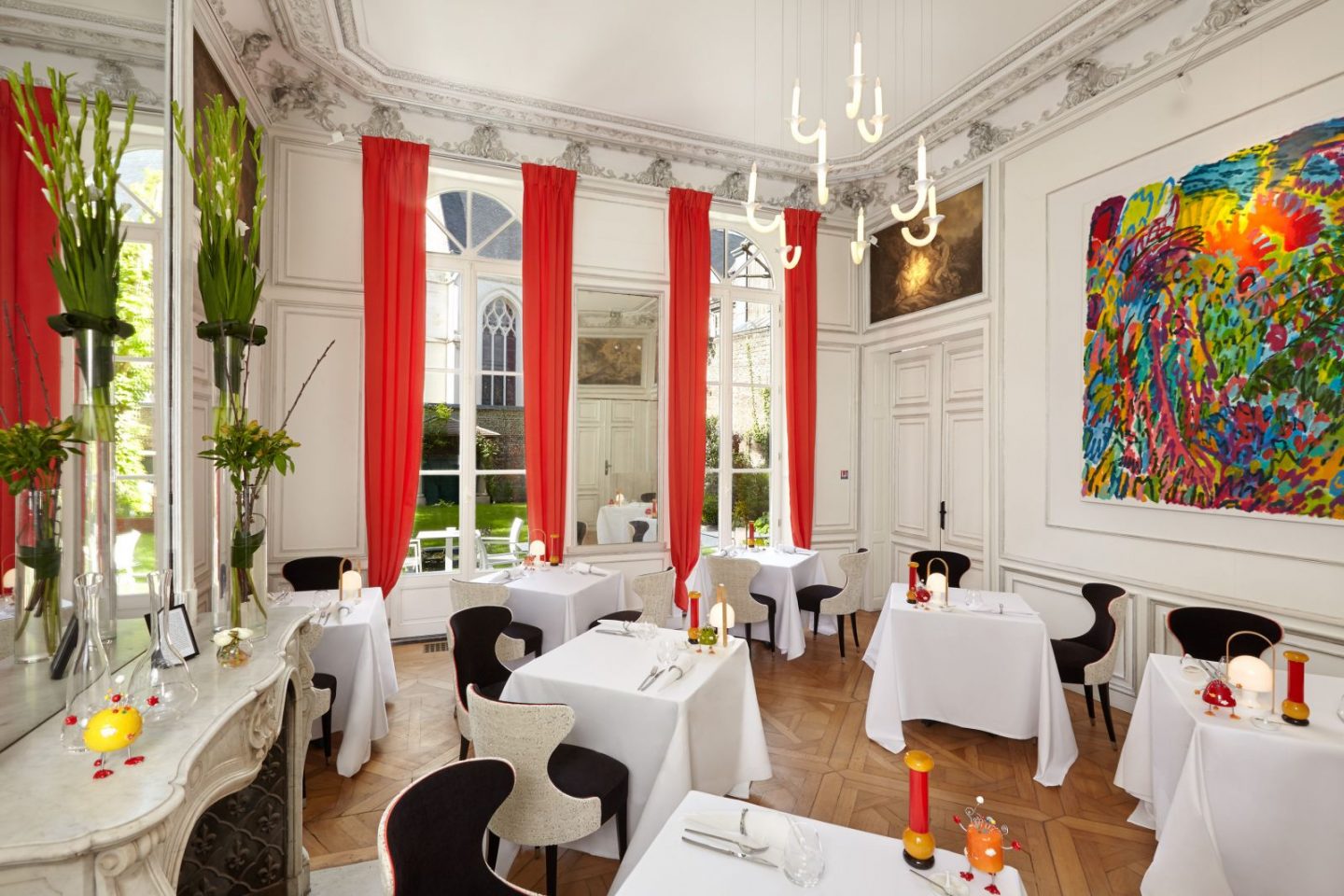 Kick-start your day with a delicious and fresh breakfast a-la-carte. Breakfast will be served at your table. Fresh fruit juice, pastries, biologic dairies, a wide variety of breads and biologic cereals, eggs, smoked salmon, a wide choice of cheese and meats, jams, coffee and hot chocolate.
Romantic getaway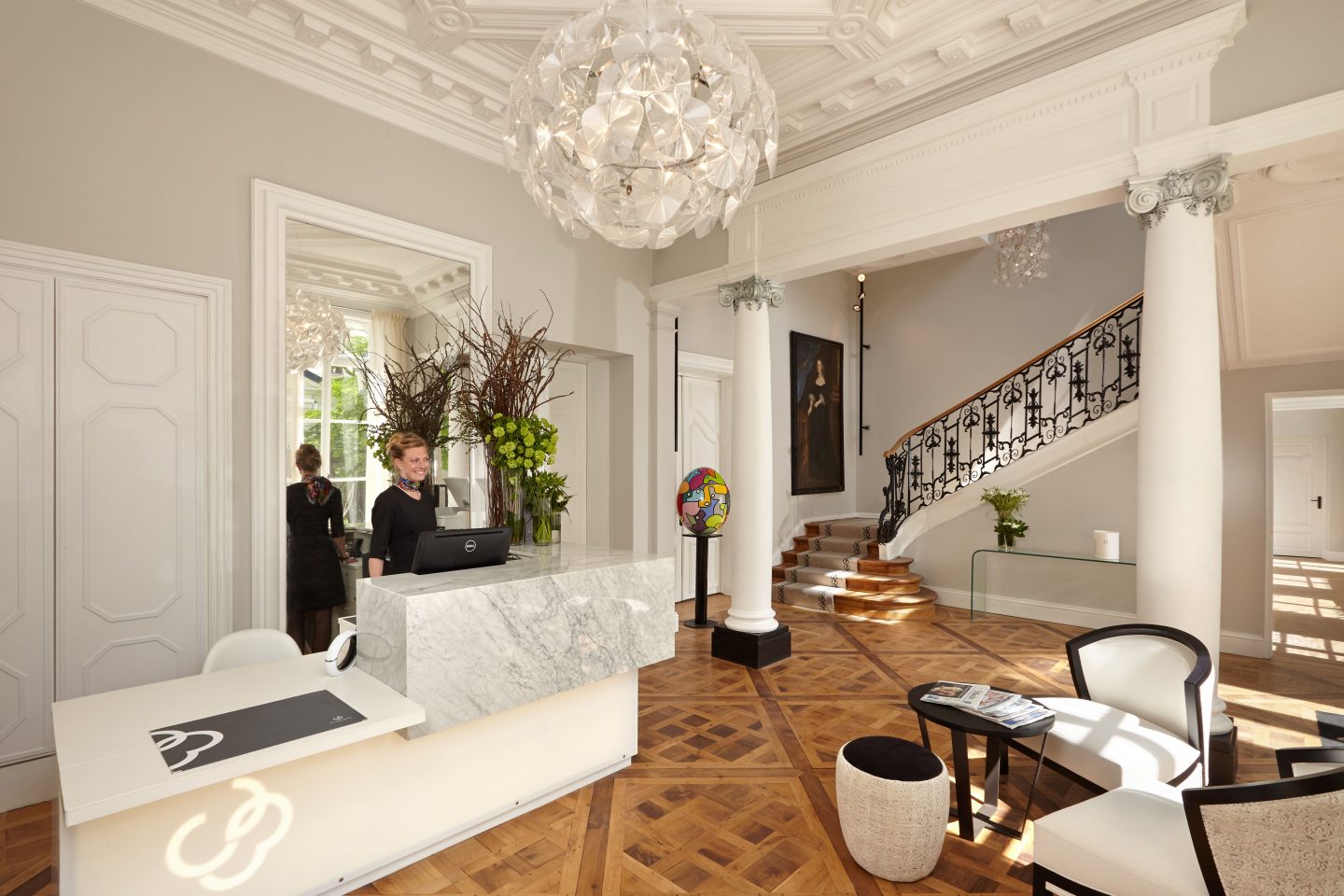 Private parking is available on site. The Clarance hotel is a magnificent celebration of past and present. A wonderful gem in the heart of Lille!
Clarance Hôtel
32 rue de la Barre
59000 Lille
France
T: +33 (0)359363559
www.clarancehotel.com