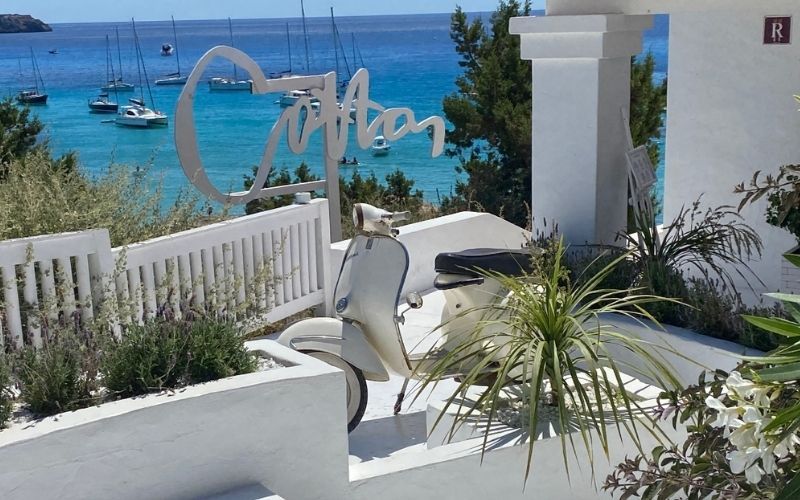 Cotton Beach Club is the luxurious Ibiza beach restaurant set to impress on Cala Tarida. From early morning bites to long lunches, sunset sessions and beyond. The island's southwest coast is the destination du jour for islanders and jetsetters alike. A traditionally whitewashed slice of perfection dropped atop the cliffs overlooking the beautiful Cala Tarida on Ibiza's southwest coast. Cotton Beach Club is one of the premier locations to enjoy Ibiza's much loved sunsets, a delicious lunch or a quick cocktail.
Cotton
All material within the venue is 100% cotton, hence the name, and the design is stunning. White woods, metals, materials… everywhere, which makes for a beautiful image. When set against blue and aqua hues of the sea and sky in the background. Chic furnishings and stylish day beds, if you visit the Cotton Beach Club you can be assured of a relaxing experience filled with great music, excellent food and refreshing drinks.
Calm and beautifully decorated with simple elegance this is really a beautiful lunch or dinner spot. Wow! What an amazing spot.
The interior
Decked all in white & wood with chic furnishings and stylish day beds, Cotton Beach Club is the epitome of white island style. Jaw dropping views across the Med are complemented by the sandy private beach below.

The menu
And what a lunch menu it is. Well-travelled head chef Federico Garcia brings his international expertise to the table complete with the spices of Thailand, the flavours of Vietnam, the tastes of Cuba, the fresh seafood of the Bahamas, the savoury bites of Morocco, sushi from Japan and the street foods of Mexico, plus of course classic Mediterranean dishes.
The best drink to start your lunch or dinner at Cotton is definitely a fresh sangria with cava!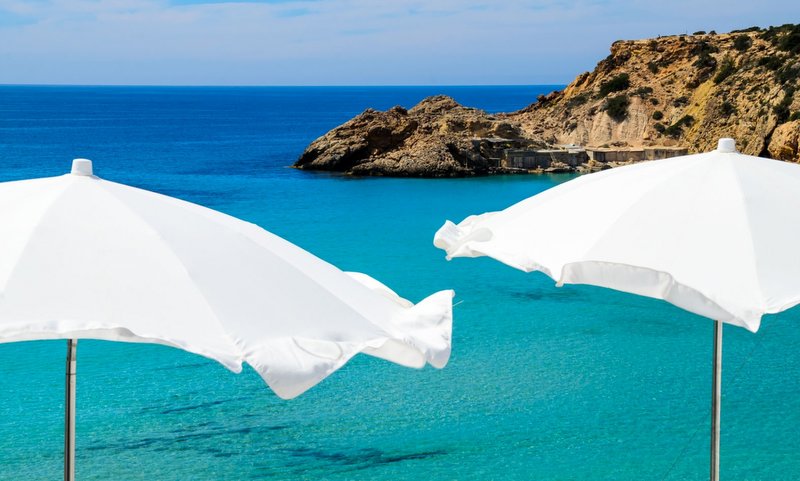 With an open-air dining terrace, indoor dining space and rooftop terrace, plus yacht service and swish sunbed rentals with towels. The daily possibilities are endless. All you need to decide is exactly where you wish to savour the experience from!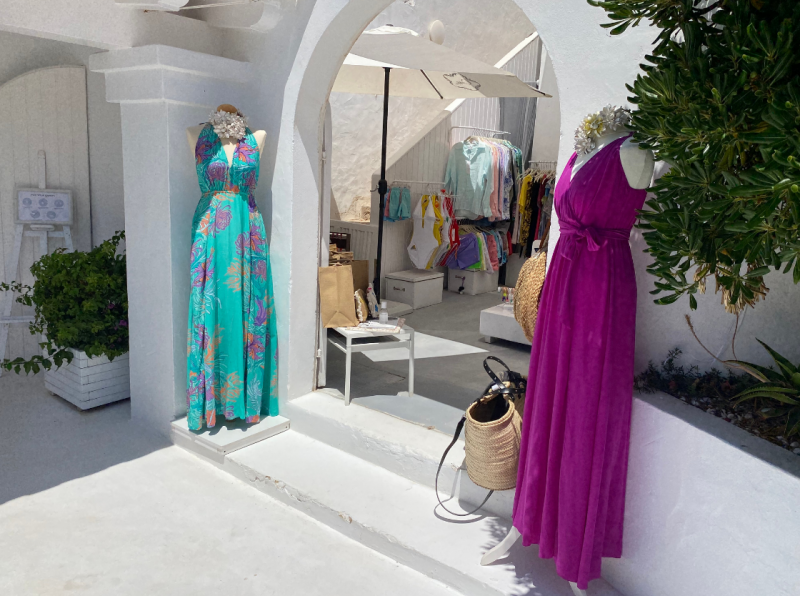 Cotton Beach Club
Carrer Posta de Sol, 21
07829 Cala Tarida
Ibiza, Spain
Tel: +34 971 80 61 80
cottonbeachclub.com