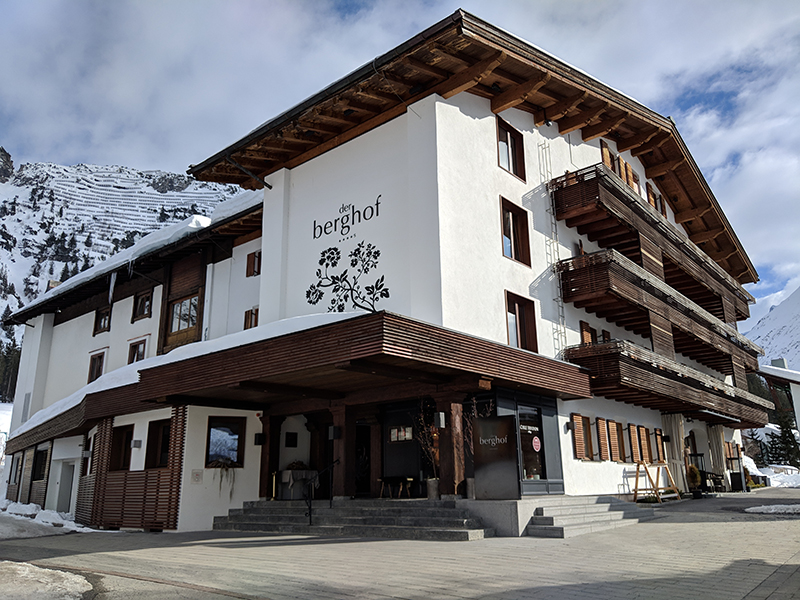 Situated in a quiet area right above the centre of Lech, Der Berghof is a place for people who value the special moments in life. There's plenty to do around Lech. This idyllic mountain village is our favorite and truly counts amongst the most beautiful resorts of the Alps. An elevator in front of the hotel brings you down to the center of the village in just a few seconds. So no need to walk up or down hill, unless you want to.
It's all in the details
Charm comes easily in Der Berghof. This impressive hotel has an immensely personal touch and dedication to details. You'll feel that from the moment you arrive. The decor is traditionally modern, with many cozy seatings, a crackling fire place, beautiful bar, great restaurant and relaxing spa. This is just the perfect place to stay at before or after hitting the slopes.
Room with a view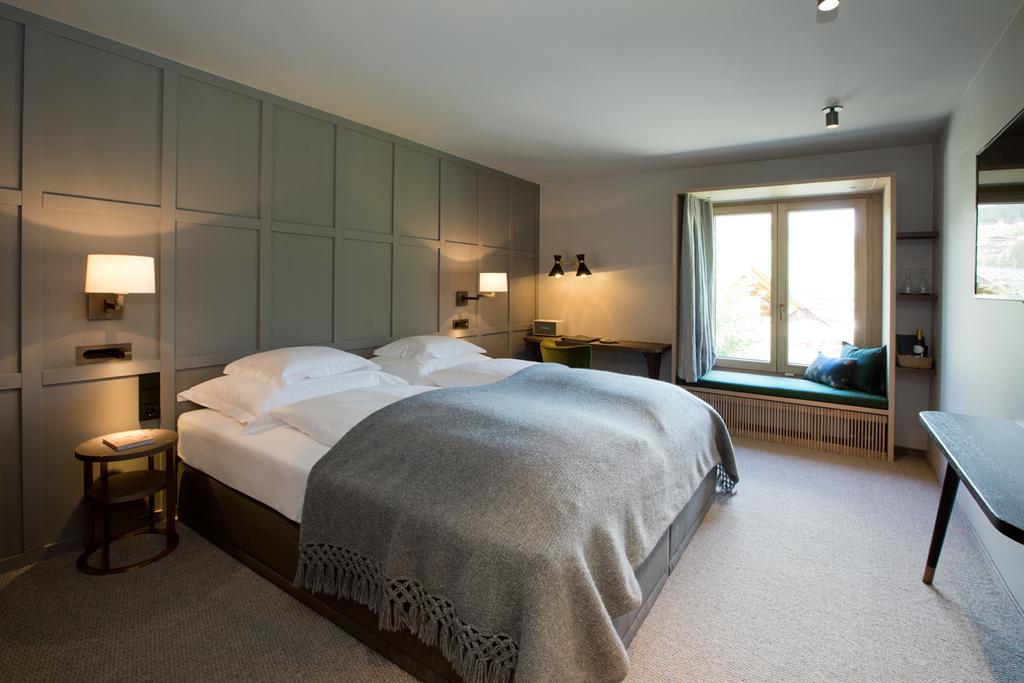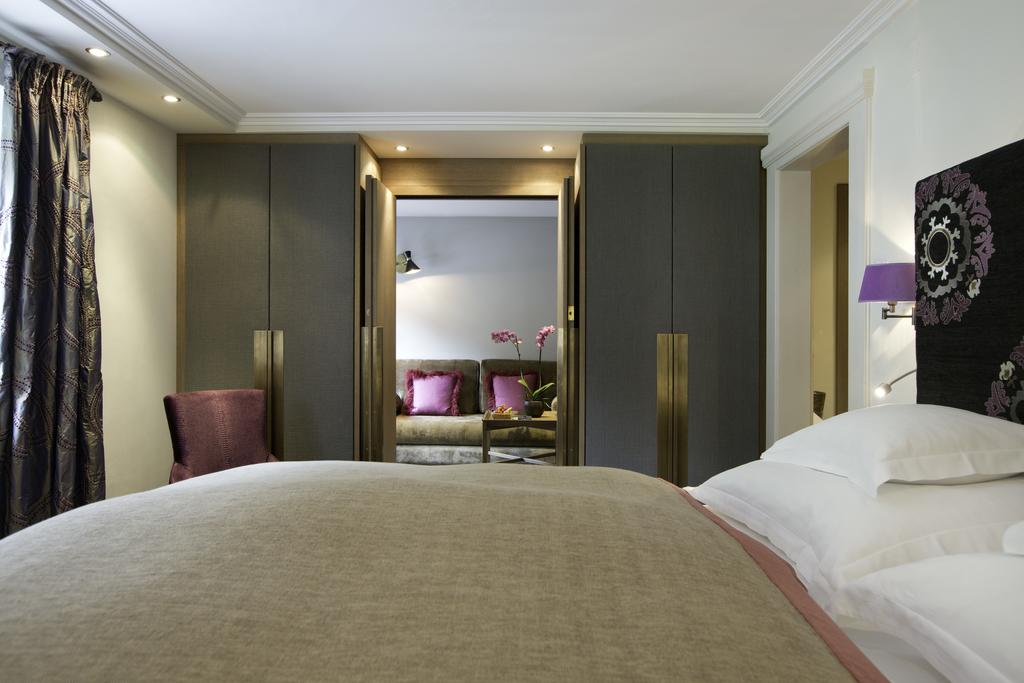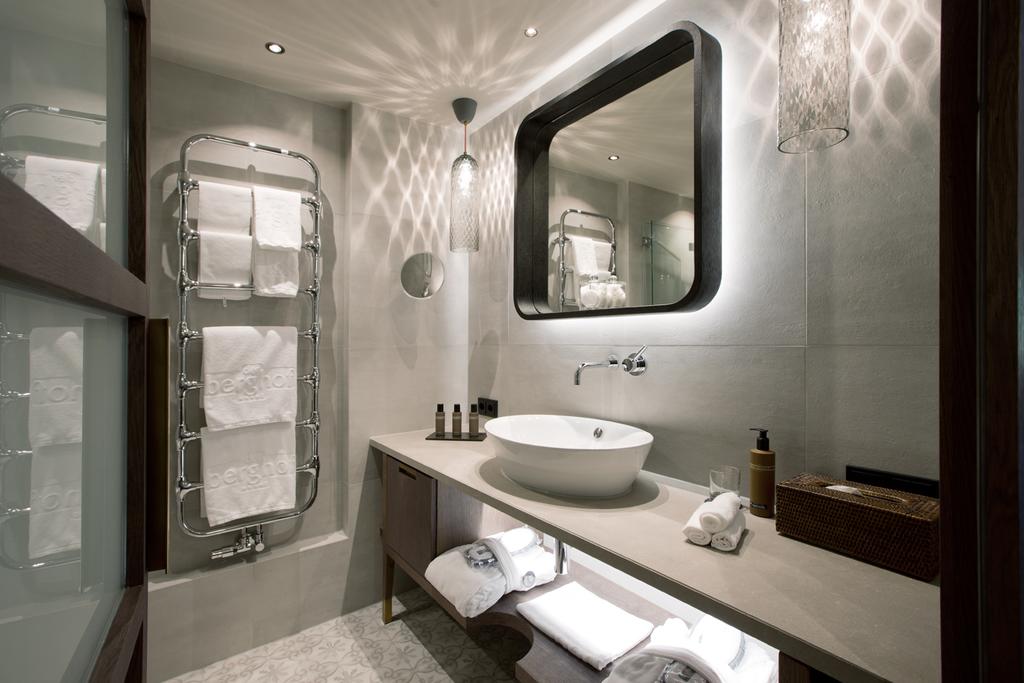 All rooms are well appointed with lots of storage space and have a great view overlooking the surrounding mountains. Each room has its own unique character, but they all exude an exquisite elegance and timeless charme and invite you to feel comfortable and at home: relax, put your feet up! It's all about natural materials, quality and comfort.
Exclusive wellness center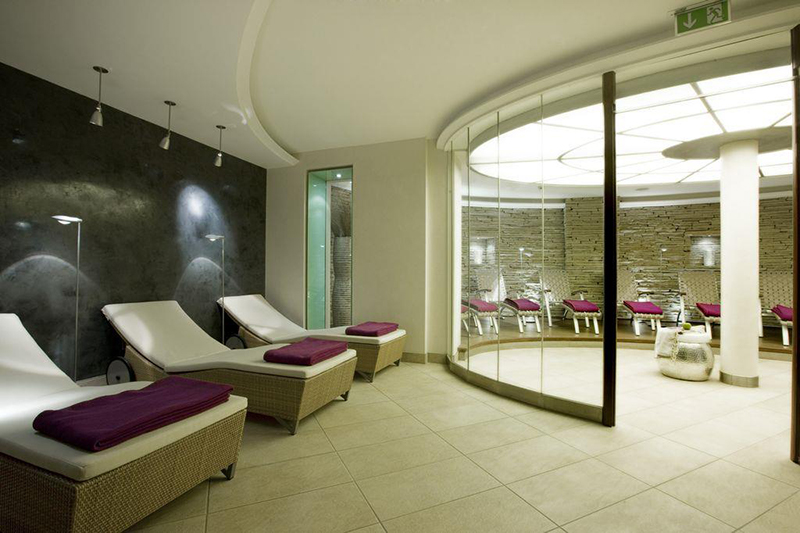 The exclusive wellness center allows you to immerse yourself into a sheltered world where pure luxury can be enjoyed. Relax in the bio sauna, finnish sauna, schwitzstube, steambath, infrared cabin, cold water basin, footbath and solarium. Sooth sore muscles, relax, and let it be the perfect end to an enchanting day!
Gourmet food
Der Berghof restaurant is perfect for enjoying a delicious dinner after hitting the slopes. Gourmet food with the spirit of Der Berghof. The atmosphere in here is relaxing. And they are making salad bars cool again! Seriously, we could dine all evening only with that salad bar. True moments of happiness! In the morning you can start your day right with a delicious and fresh breakfast in this restaurant.
A dance evening full of swing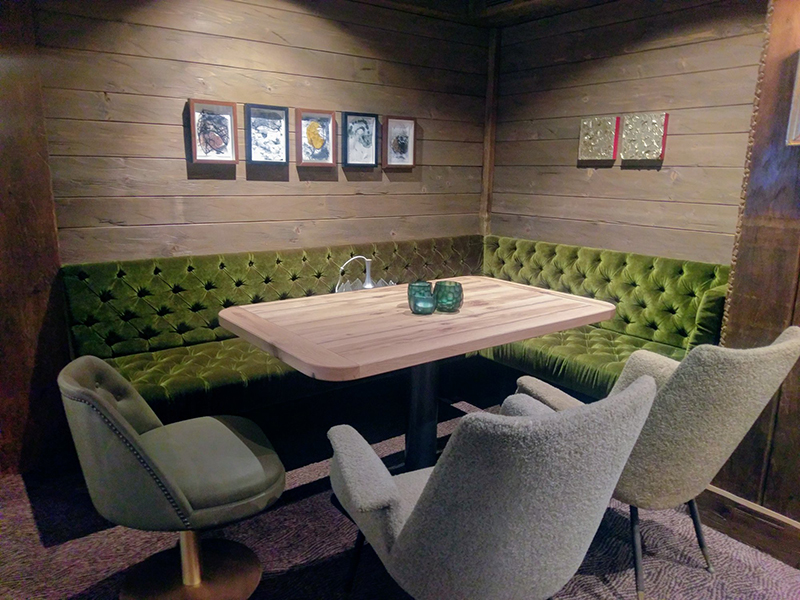 The Berghof Bar has been the hotspot in Lech already in the fifties. Pick up your feet and visit the Tanzabend on Wednesday for the best drink specials, dancing & live entertainment. A night to spice up the middle of the week!
Shop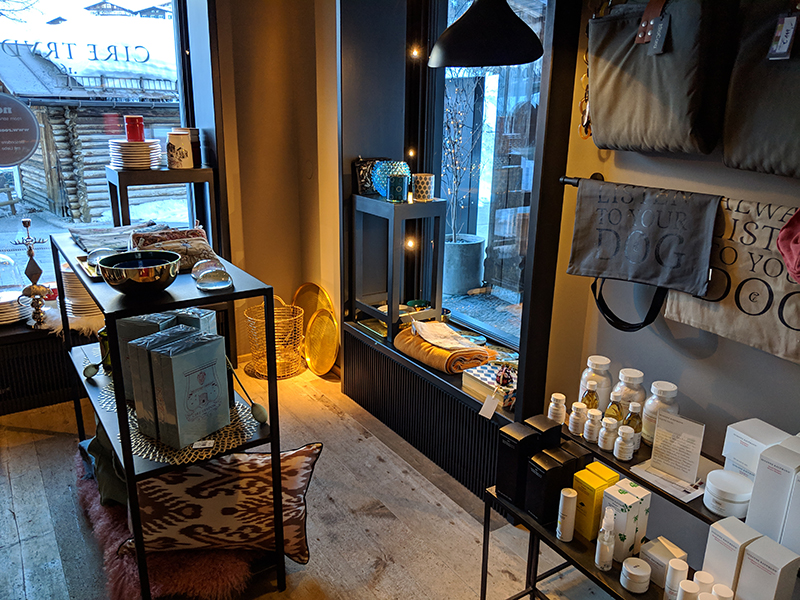 Want to bring home the luxury feeling of Der Berghof? The in-house shop 'Roomservice' is specialised on Interior design, living accessoires and gifts. Here, you'll find lovely and handy products for your kitchen, bath-, living- and bedroom. Small pieces of furniture, vases, candles, pillows, china and more. Also the fine bathroom aminities are for sale!
Austrian flair
Der Berghof stands for Austrian flair, combined with modern design and the love for the little things. A hotel we would love to return to, again and again.
Der Berghof
Dorf 161
6764 Lech
Austria
T: +43 5583 2635
www.derberghof.at