Formentera is the smallest of the Balearic Islands, but it packs a big punch. This is paradis island! This laid-back island is known for its stunning beaches, crystal-clear waters, and relaxed atmosphere. Here, there's no mass tourism here. Just a handful of small villages and and some wonderful hidden gems.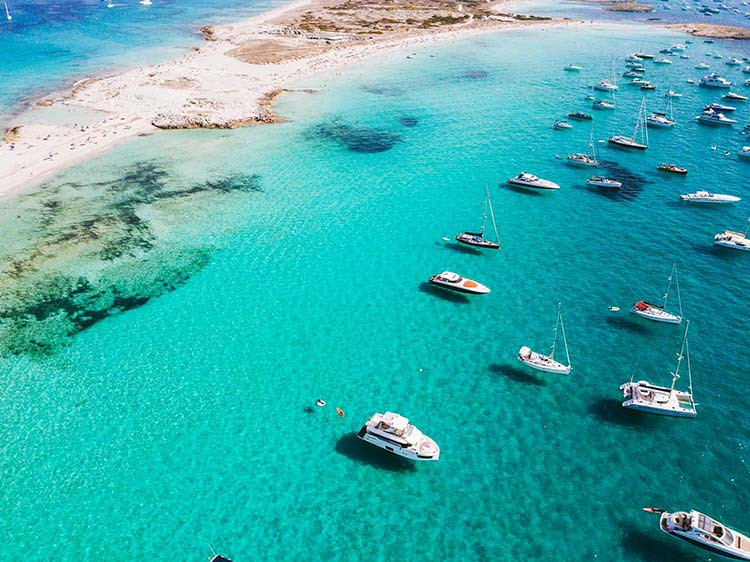 The Best Beaches in Formentera
Formentera is home to some of the most beautiful beaches in the world.
Here you'll find a couple of stunning, white-sandy beaches with crystal-clear waters. These are the best beaches to visit during your stay: Cala Saona, Cala des Mort, Ses Illetes.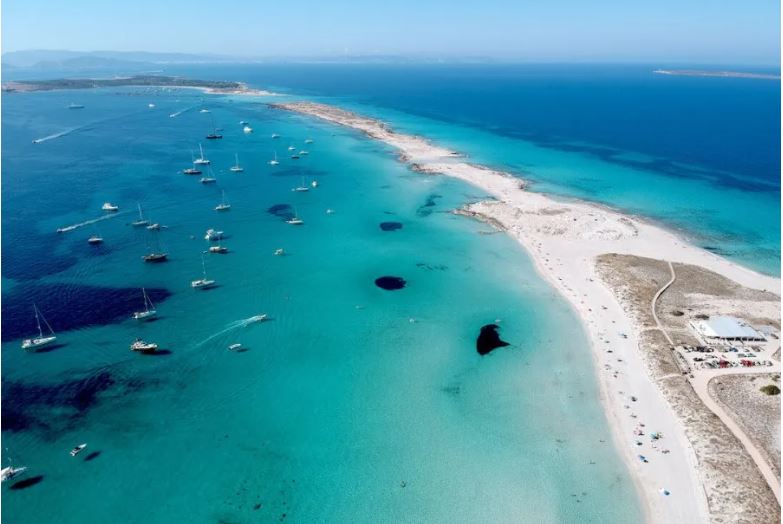 The food
Formentera has a wide variety of restaurants, from casual beachfront cafes to fine dining establishments. Here are a few of our favorites to taste the original Spanish/Mediteranean cuisine: Sa Caleta, El Pirata, Sa platgeta and Quimera Restaurant.
Explore the island
A popular way to explore Formentera is in a fashionable Mehari. These iconic open-top vehicles are perfect for cruising around the island's winding roads and stopping off at its many beaches and villages.
Sant Francesc is a must visit. If you don't stay here: go! This is the island's capital is a picturesque village with a whitewashed church, narrow cobblestone streets, and a lively main square. Also Sant Ferran is a lovely & charming village. An it's known for its trendy bars and restaurants, making it a great place to enjoy a night out.

Futhermore, we also loved Es Pujols on the northeast coast of Formentera. And this touristic village is known for its beautiful beach and turquoise waters. If you're looking for nightlife and fabulous restaurants: this is the place to be!
Also we recommend to visit Cap de barbaria: This dramatic headland is the westernmost point of Formentera and offers stunning views of the Mediterranean Sea.
In addition to its villages and natural attractions, Formentera is also known for its trendy and cute little shops. Visitors can find everything from unique souvenirs and handmade crafts to designer clothing and accessories.
How to Get to Formentera
The easiest way to get to Formentera is by ferry from Ibiza. The ferry ride to paradise island takes about 30 minutes.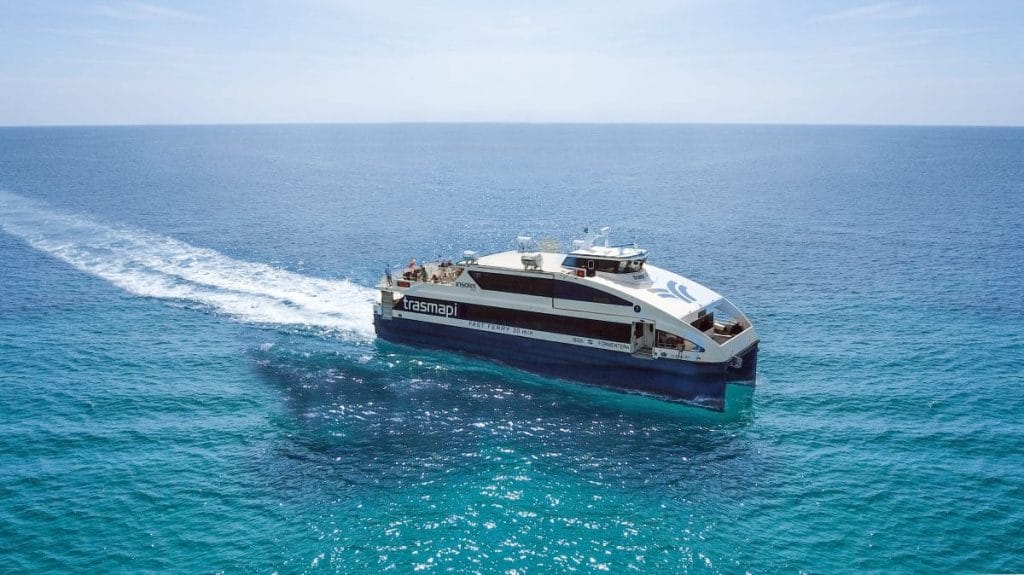 Formentera is the perfect island getaway for those looking for a relaxing and beautiful vacation. With its stunning beaches, crystal-clear waters, and relaxed atmosphere, Formentera is sure to please.
For more information & bookings:
Reservations and offers Formentera. Rent a car Formentera. Ferry Ibiza Formentera. (visitformentera.com)