A warm baker who not only conjures up the tastiest things on the table. But where you can also just sit down for a high tea in the most beautiful setting? It's possible at Domestic in Antwerp!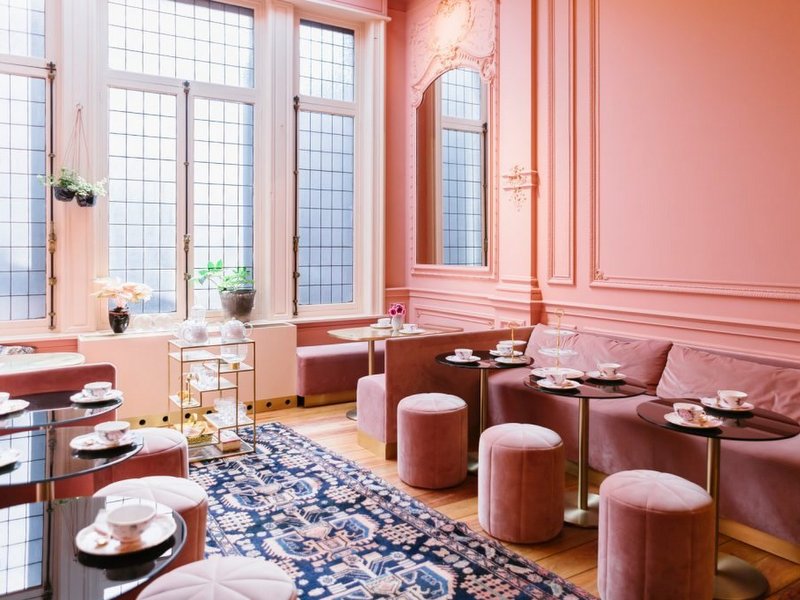 The bakery shop

This inspiring place in the Lange Gasthuisstraat is the pit stop you want to make during a city trip in the Belgian city. In the city center of Antwerp you'll find: a beautiful bakery shop with a focus on takeaway and a cuisinette at the back of the shop for breakfast, extensive or quick lunch and a tearoom on the first floor .
High Tea

You can go to Bakery Domestic for an extensive high tea in a powder rose velvet interior. Sander Goossens is responsible for the delicious sweets, but as befits high tea, you can also enjoy the best hearty snacks.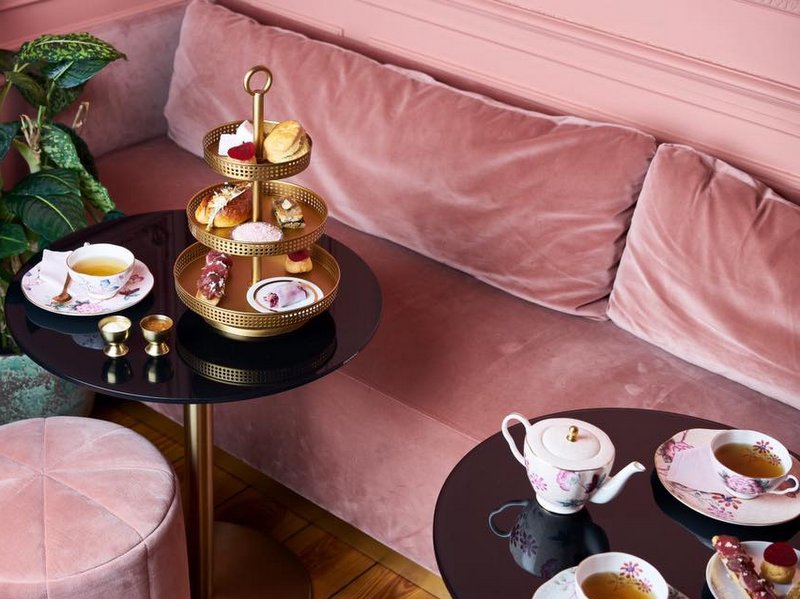 On the first floor of the beautiful building you'll find a golden room & a pink room. Two lovely & luxury rooms to have the best high tea of Antwerp!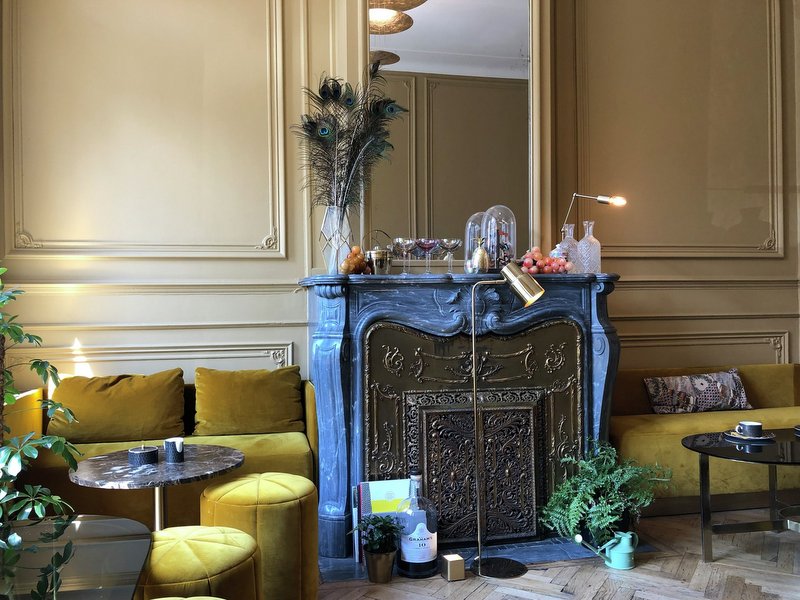 The Pink room

As if you were killed and woke up in a pink sky, the powder-pink interior of Bakery Domestic is so beautiful. The popy back room is the perfect setting for enjoying an etagère overloaded with goodies. All sweets are made by top pastry chef Sander Goossens and can be licked hands and fingers.
Star Chef

After the original Domestic in the Steenbokstraat on Zurenborg, star chef Julien Burlat and his wife Sophie Verbeke thought it was time for expansion. Bakery number two with the same name found its home in the Lange Gasthuisstraat, near the shopping streets. Julien and Sophie Burlat choose a traditional bakery with a lot attention to pure or rare grain products and good butter.

Domestic Cuisinette
Lange Gasthuisstraat 5
2000 Antwerp
Belgium
Tel: +32 03 500 05 68