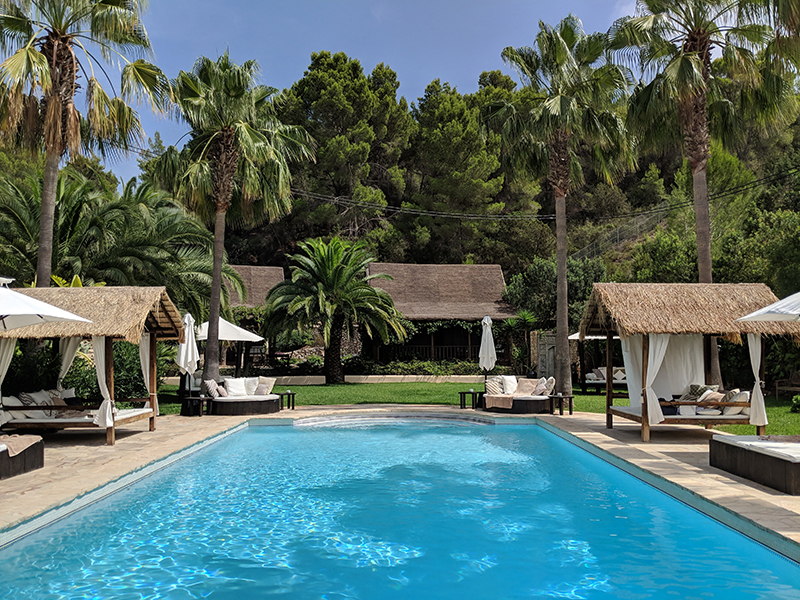 Can XuXu Ibiza is a private member's club located on the beautiful island of Ibiza. It is not a hotel, but rather a unique space where couples can come to relax, reconnect, and enjoy the finer things in life.
The club is set on a sprawling estate with stunning views of the Mediterranean Sea. It features a variety of amenities, including a luxurious spa, a fine dining restaurant, and a world-class cocktail bar.
Finca Can Xuxu
Originally build in the 19th century, Finca Can Xuxu is situated on the hillside of a landscaped, luscious tropical garden. And the finca has been entirely restored. The owner, Alexandre Narakas, has spent a lot of effort transforming this place into a unique property.
Exclusive getaway
Can XuXu is known for its exclusive atmosphere and its commitment. And the club's staff is highly attentive.
Can XuXu is the perfect place for couples who are looking for a romantic and luxurious getaway. Here you can relax and escape the everyday world. Furthermore you can create memories & friendships that will last a lifetime.
Rooms & Cabanas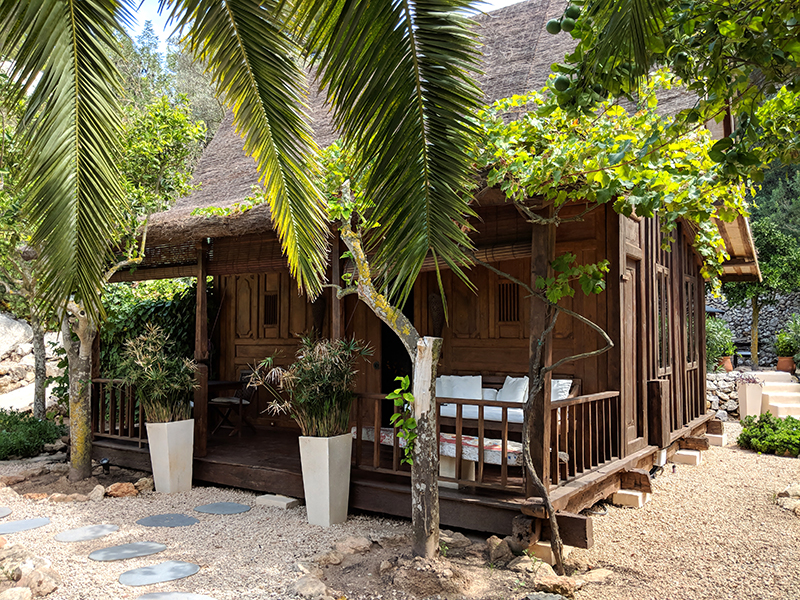 Finca Can Xuxu offers suites & cabanas with private terraces. The natural decorated suites bring interior and exterior spaces together with a keen attention to detail. We stayed at one of the gorgeous Java style villas with a stunning bathroom. And we just loved the combination of Indonesian style with modern flair!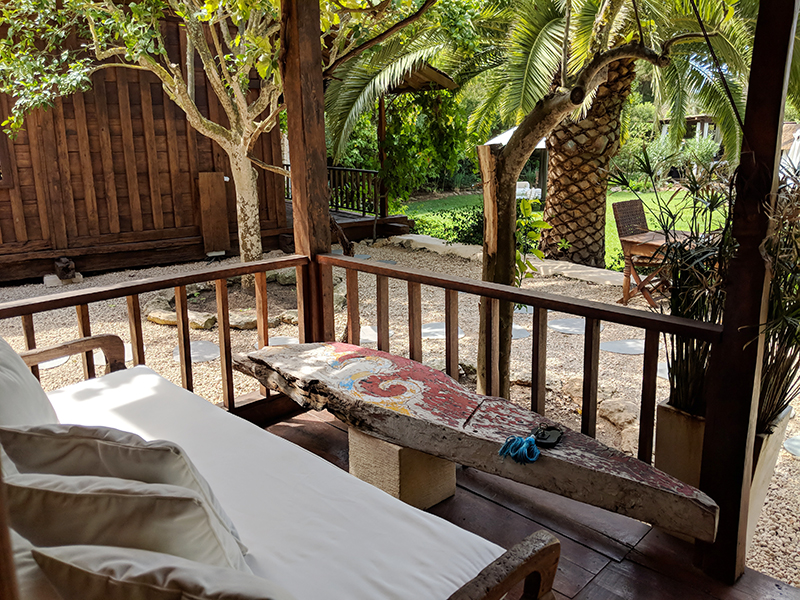 The restaurant
More sensory delights awaits at the open-air restaurant, which is beautifully decorated with lots of wicker elements. Our (late) breakfast was truly delicious! For endless sunset views and cocktails, the sunset terrace comes highly recommended.
The Can Xuxu family
To book a stay at Can XuXu, couples must first become members of the club. This can be done by sending an email to the club's concierge team. Once membership is approved, couples can then submit a request for their desired dates of stay.
Can XuXu Ibiza is the perfect place for couples who are looking for a truly unique and unforgettable experience. With its luxurious amenities, exclusive atmosphere, and commitment to providing guests with the best possible service, Can XuXu is the ultimate destination for a romantic getaway.

If you can manage to drag yourself away from this gorgeous pool, the hotel is located near San José, 2 km away from some of the most beautiful beaches of Ibiza and only 20 minutes away from downtown Ibiza.
We had an amazing time at this place and can´t wait to go back someday. The ultimate Ibizencan experience!

Can Xuxu
Av. Cala Tarida, s/n
07829 Sant Josep de sa Talaia
Illes Balears
Spain
T: +34 971 80 15 84