Gecko Hotel & Beach Club offers you smooth retro style and modern beach luxury! Relaxed glamour comes to bohemian Formentera Island in the form of the ultra-chic Gecko Hotel & Beach Club. Where you can start the day with yoga in the beautiful gardens or enjoy long breakfasts gazing at the sea. Also rooms & suites with plunge pools and daybeds on the terrace mean chilling out has never felt more natural.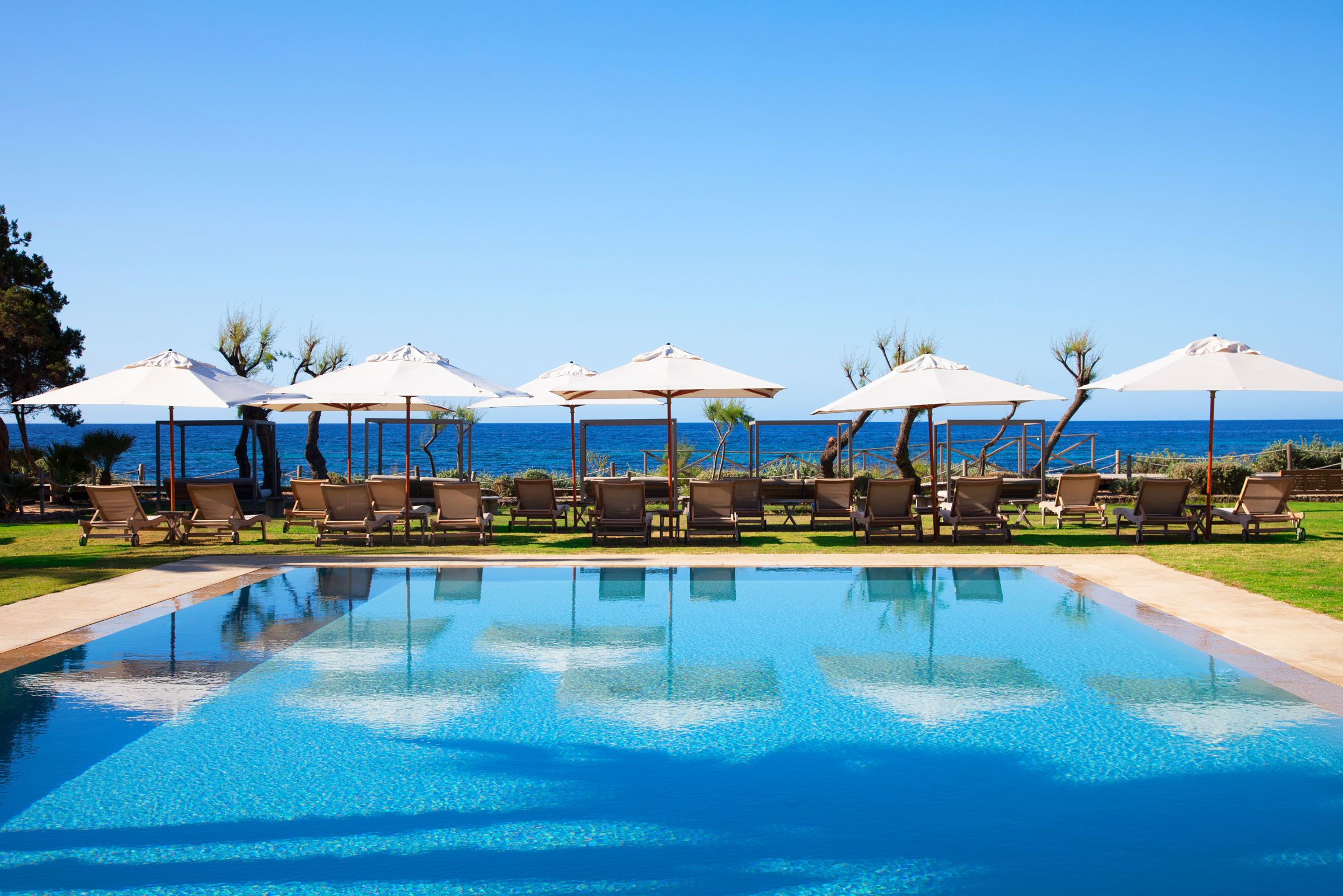 Gecko Beach: small but luxury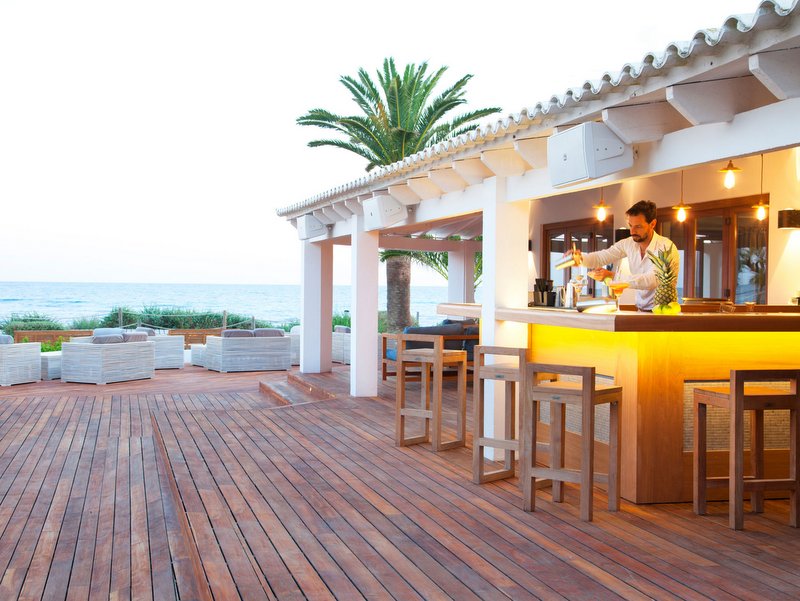 Overlooking a tropical 10km strip of white sand, this exclusive boutique beach beauty boasts only 30 luxury rooms. So this is by far the most beautiful and luxury boutique hotel in Formentera! Also this cute hotel with a lovely private paradise beach and a super cool pool and garden area is all you need on Formentera. So lay on one of their sunbeds by the pool and sip watermelon cocktails! The rooms are totally new and the service is super attentive always looking after you with a smile. Turquoise textiles on bleached wood benches in the shade of palm and juniper trees encourage languid lazing.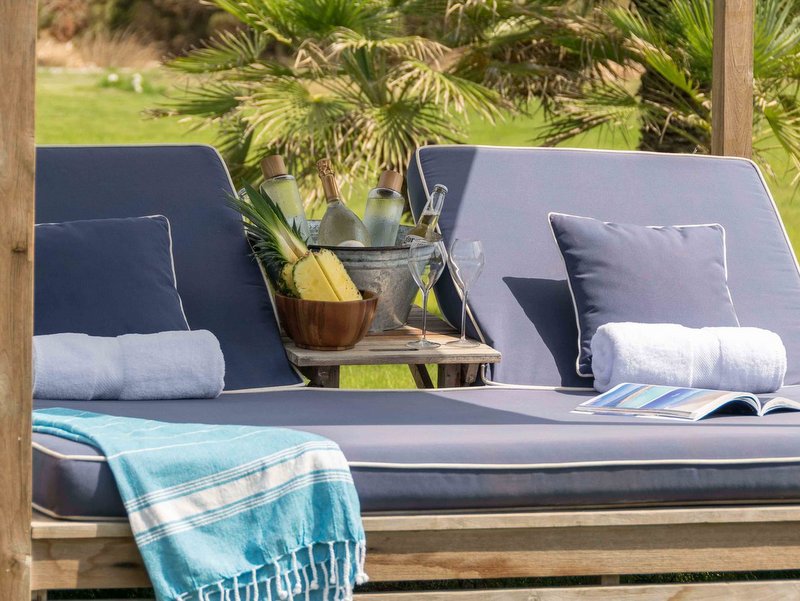 Playa Migjorn
The Gecko Hotel & Beach Club is right on the white-sand Migjorn beach. It is a 15-minute drive from La Savina, the harbour where the regular ferries from Ibiza dock. Also an eight-minute drive from Sant Francesc Xavier, the main town on the island. While you can stroll to beach bars and restaurants up and down the coast along the boardwalk path. So you need bikes, mopeds or a car to further explore the island.
The Bar & Restaurant

The stylish restaurant of the luxury Gecko Hotel & Beach Club Formentera is the perfect spot for a long summer lunch. Or a lovely romantic dinner with seaview! The food is locally sourced, so expect freshly caught seafood and seasonal Mediterranean dishes. All washed down with an infamous signature Gecko Beach cocktail. This is a refeshing mix of gin, grapefruit juice, rose and soda, with a hint of lavender.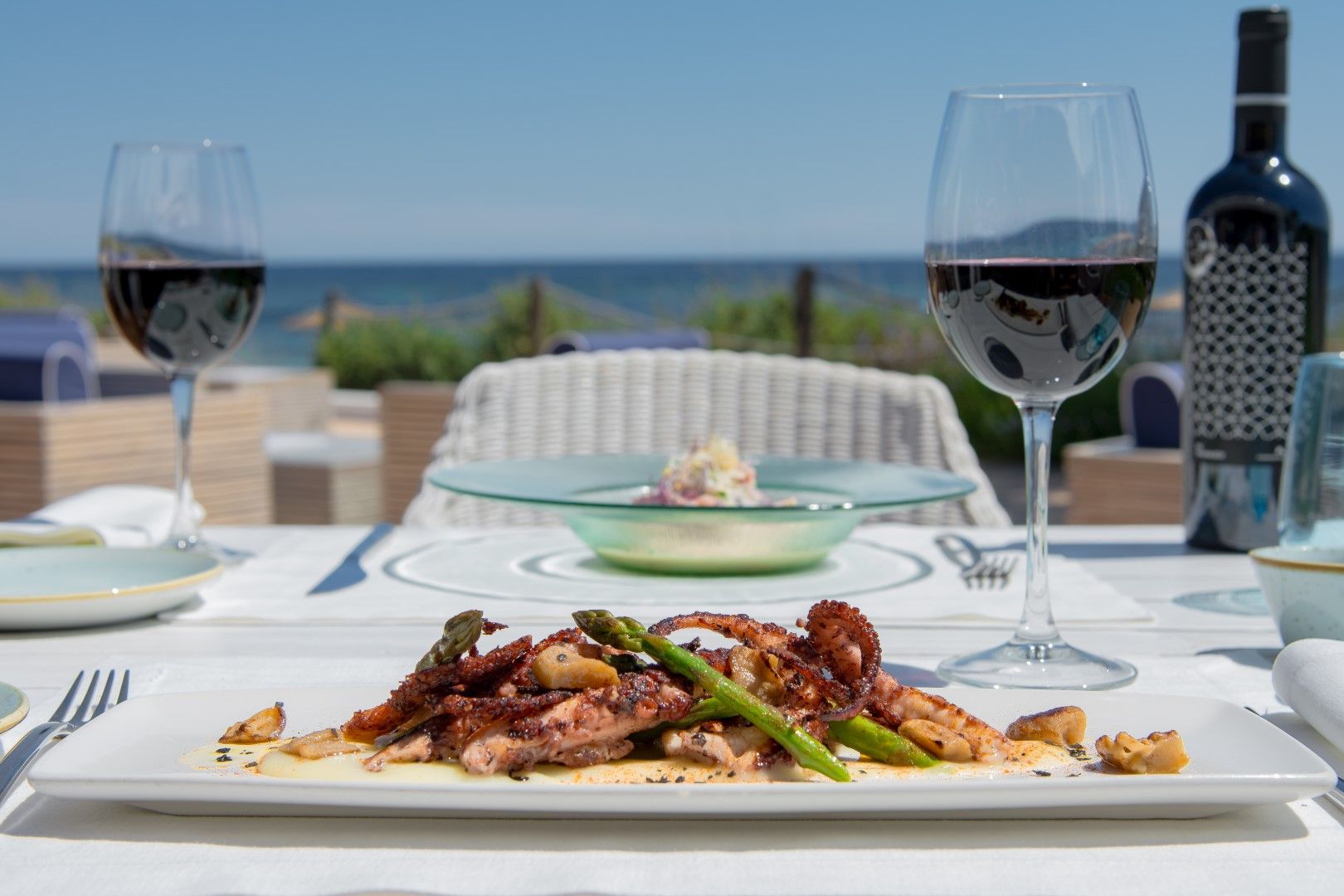 Whatever the time of day, and whatever takes your fancy – a refreshing drink, a light snack or a full meal – Gecko's hotel bar and restaurant are ready and waiting to thrill your taste buds. Staying true to its Mediterranean roots, the restaurant serves unfussy yet tasty cuisine including plenty of just-caught seafood.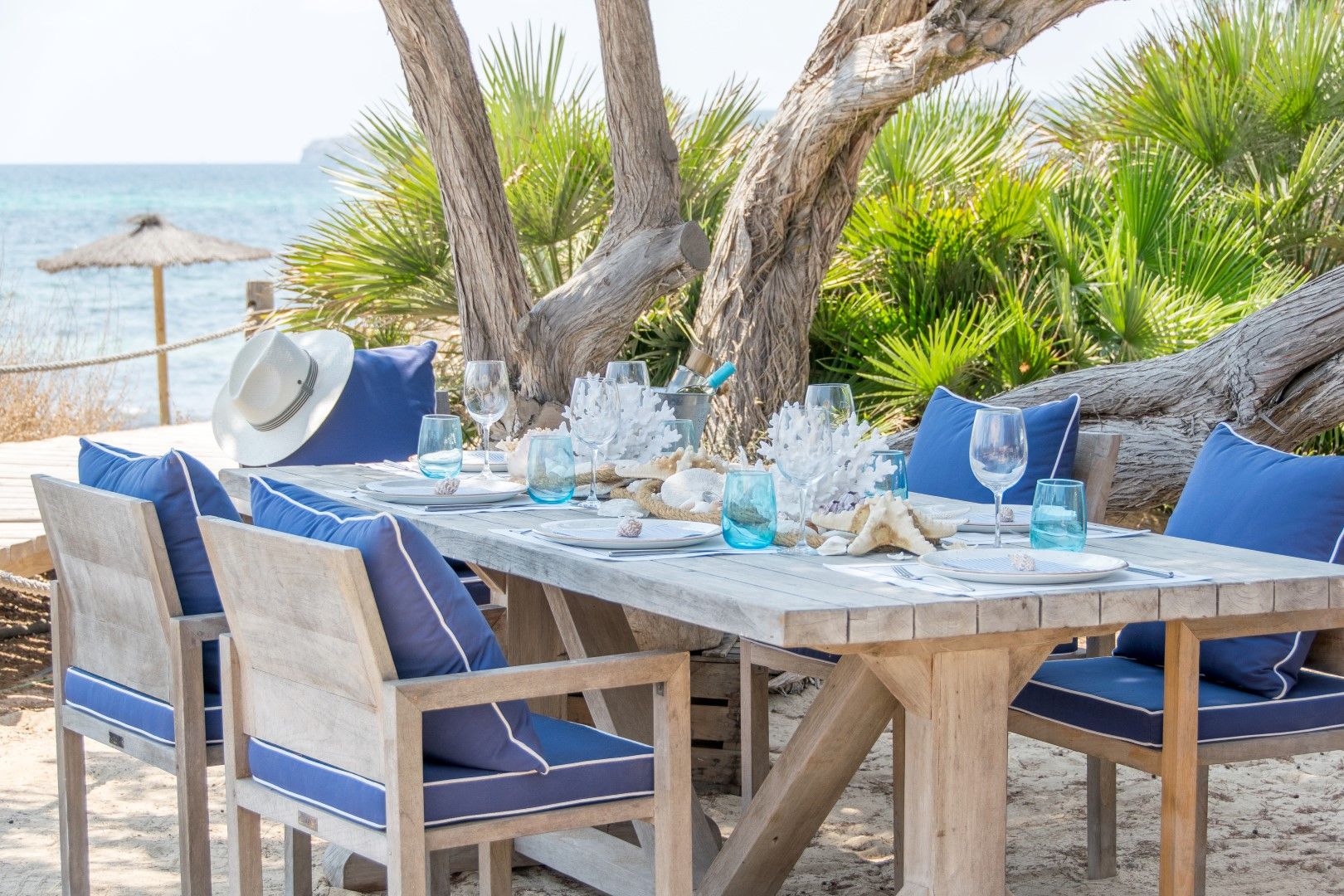 The menu is extended and a combination of Mediterranean fare with international influences as well as fusion dishes. All using fresh and locally-sourced ingredients, are the hallmarks of this eatery. The restaurant is open to the public for both lunch and dinner and there is also a specially selected menu of daily specials created by the head chef along with the main menu.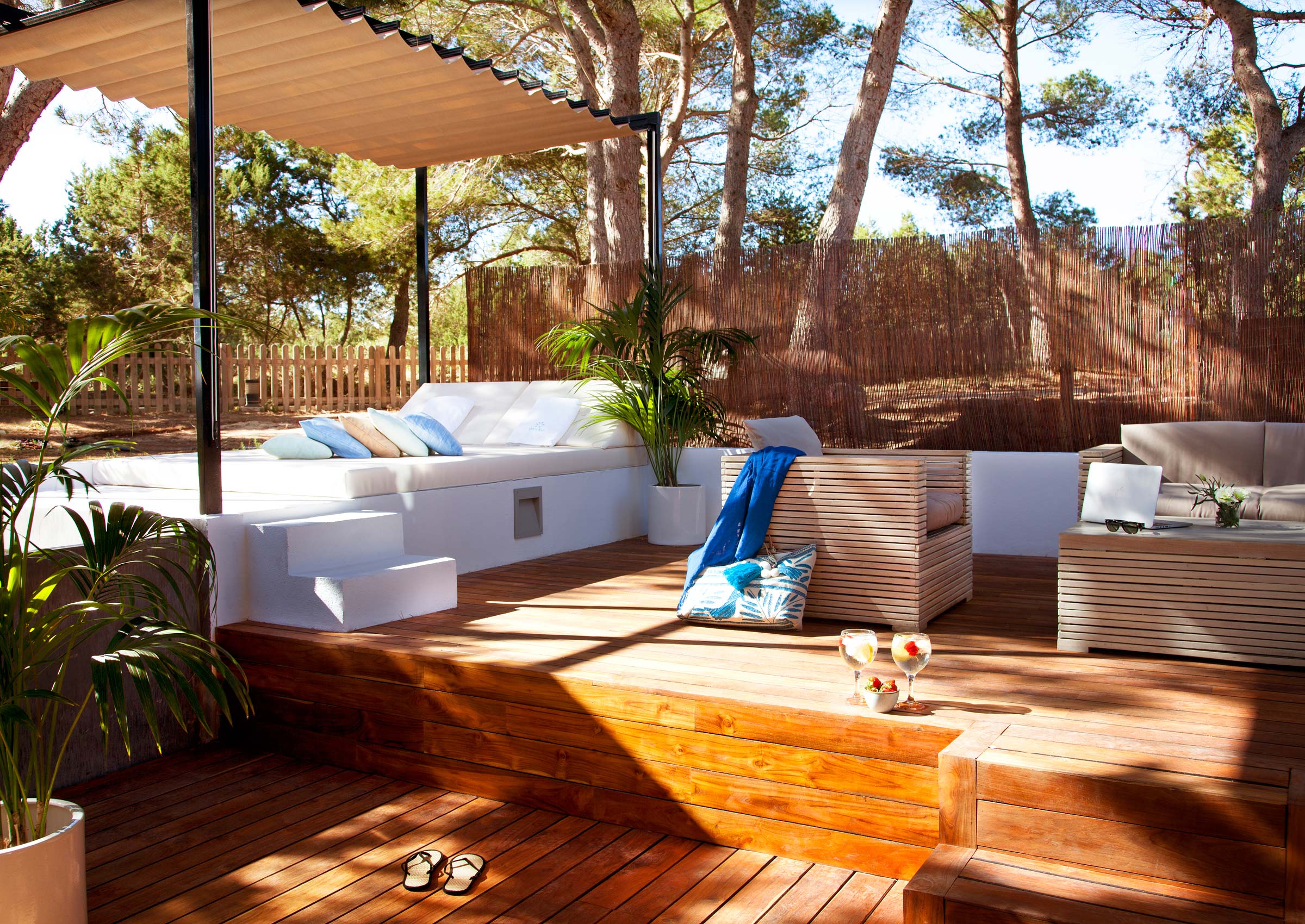 Gecko Hotel & Beach Club the perfect paradise to spend your vacation, sample the cuisine. And enjoy a cocktail or to celebrate any type of special event such as weddings, parties, conferences or exhibitions. The facilities and experienced staff make this property perfect for events such as elegant product launches, exhibitions or family celebrations and weddings while the private rooms are ideal for a romantic getaway.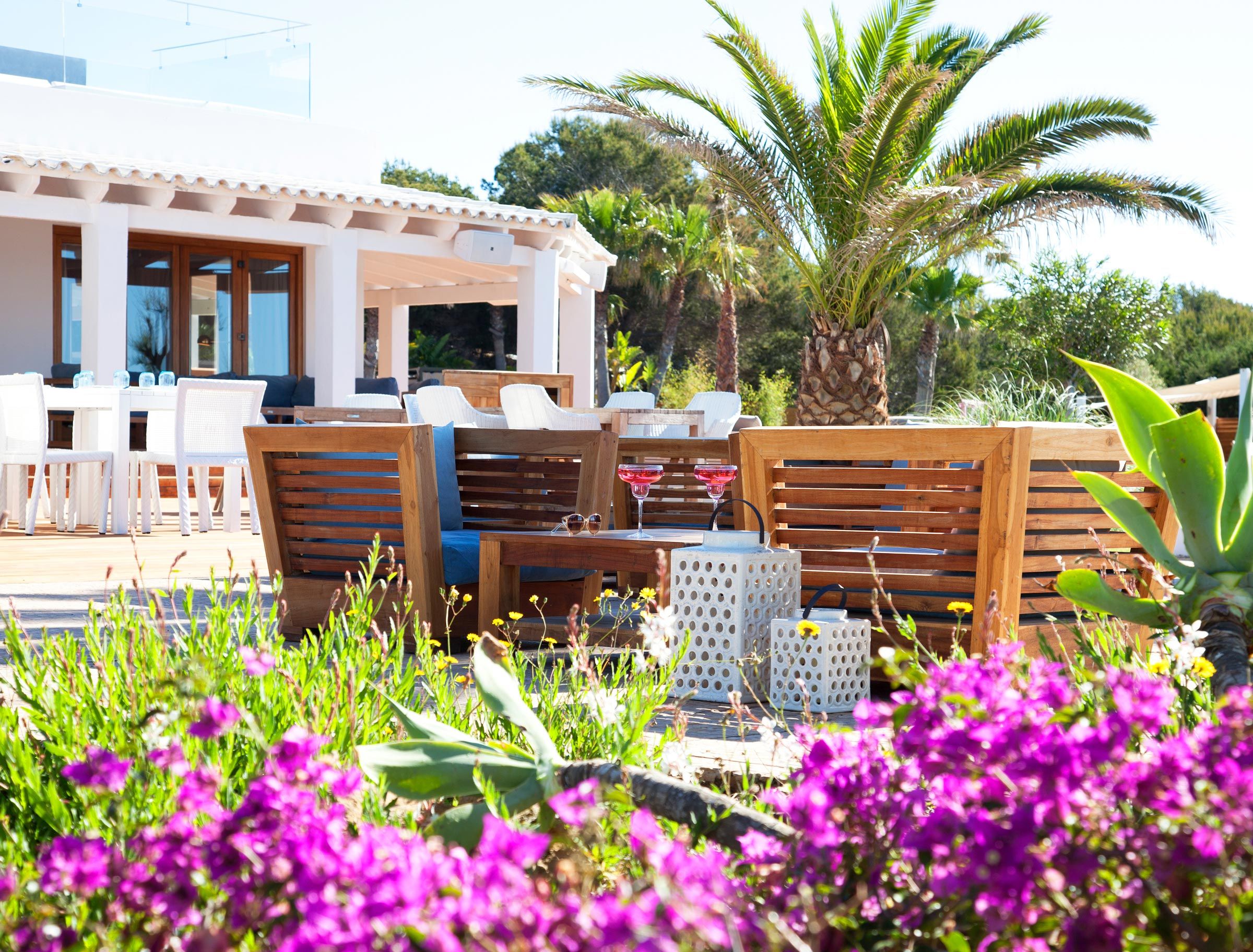 Gecko Beach Club
Ca Mari, Playa Migjorn
07860 Formentera
Spain
Tel: +34 971 32 8024
geckobeachclub.com