A secret restaurant in the center of Amsterdam. How cool is that? Very cool! This is Graphite! Graphite is a true speak easy restaurant. A secret restaurant with amazing food and a secret interior. And in addition to good food, you are served an extra portion of mystery, which makes everything just that little bit better. Sexy & Cool restaurant Graphite in Amsterdam is one of them!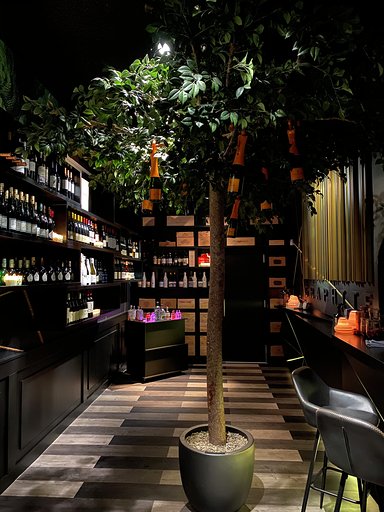 After booking a table online, you will receive a QR code with which you can enter the restaurant. This beautiful restaurant only receives twenty guests per evening. With a chic decor, cool vibe and warm service, you know that this is not just about food, although the latter is also simply fantastic.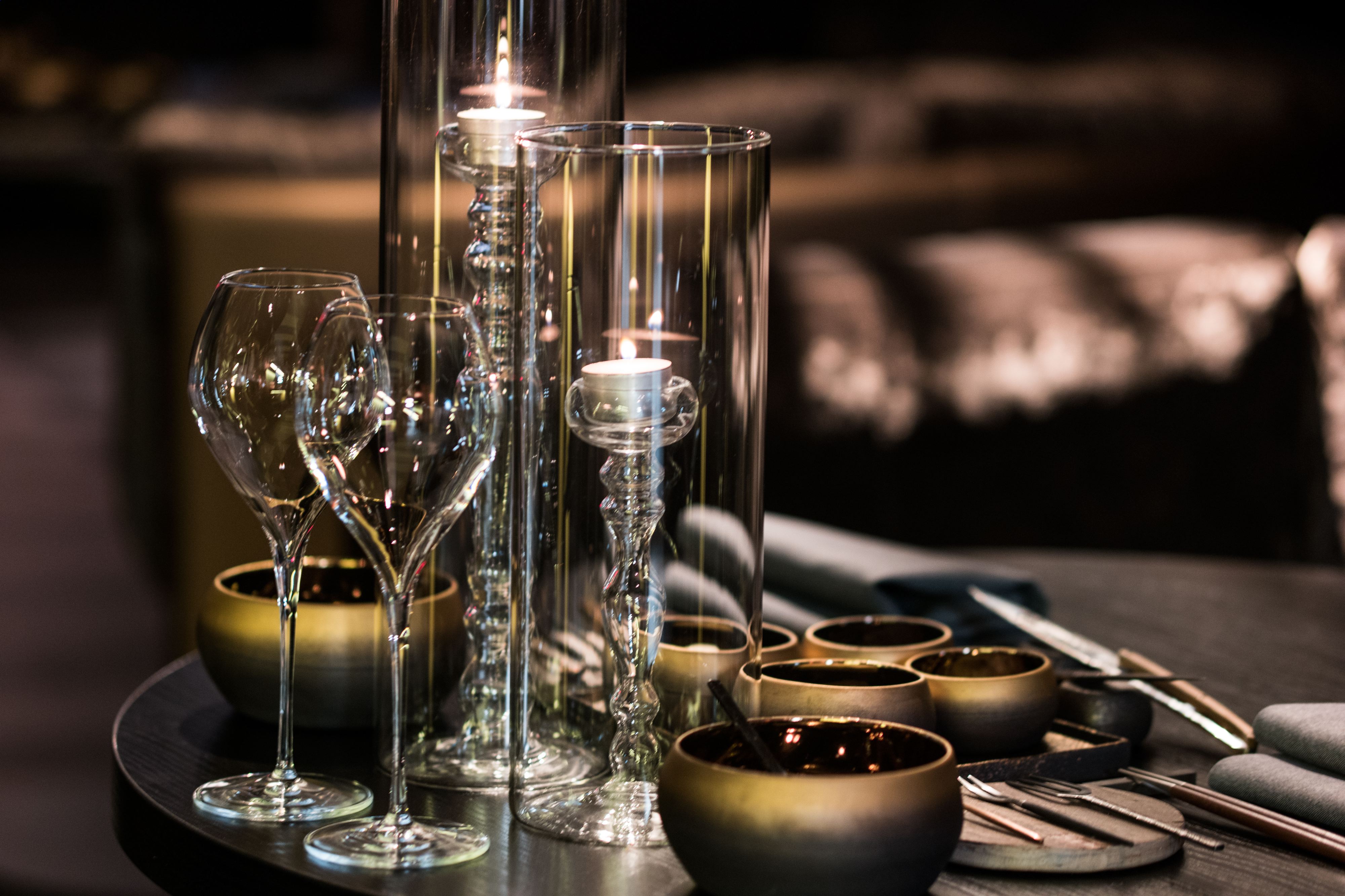 The Amsterdam restaurant Graphite has won a Michelin star this year. This Michelin star makes Graphite one of the twenty Amsterdam businesses that can call itself a star restaurant this year. This cool speak easy restaurant is housed in an old diamond polishing factory in the Paardenstraat, near the Rembrandtplein in Amsterdam. On the outside you cannot see that there is a restaurant here. No windows, no signs. Gast and Van Liere cherish the mystery surrounding their new restaurant.
The Chef

After the years of success of restaurant 't Schulten Hues * in Zutphen, Chef Peter Gast and Jacqueline van Liere came to Amsterdam. Here they opened the speak-easy restaurant Graphite by Peter Gast in 2018. Peter already has a Michelin star with Graphite and 16/20 points at Gault & Millau, which makes it a great joy to dine here! You will absolutely love the fact that Chef Peter Gast uses a lot of fresh flavors, flowers & vegetables!
The Building
The windowless facade of Graphite at Paardenstraat 11-15, an otherwise quiet alley near Rembrandtplein, has been painted all black. There is no sign or doorbell anywhere. Only the soft red light from a scanner next door reveals that there is indeed something behind it, although it could just as well have been the back entrance of a night club. Guests can make a reservation via the Graphite site by purchasing a ticket, after which they will receive a QR code on the specified mobile phone number. By holding that code for the scanner at the door, the door can be opened. Behind that bland door is a stylish bar with a fantastic huge tree with champagne bottles. Since the door can only be opened with a code, Graphite is not open to other guests. So also the trendy bar is for the restaurant guests only! This makes the atmosphere even more intimate.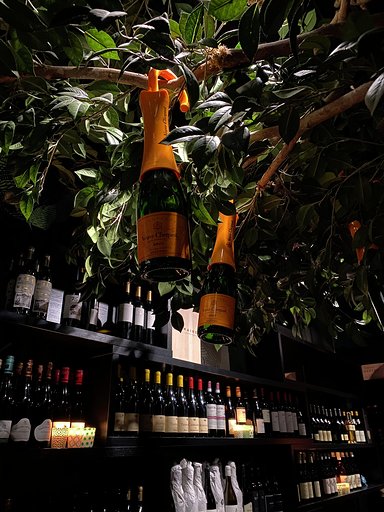 A curtain will lead you to the actual restaurant. That restaurant contains seven round seats, suitable for a maximum of two guests. In addition, there are two larger tables for four to six guests. Making photos of the amazing interior is not allowed. In this way..you will keep the secret, so future guests can experience everything themselves. The interior (which is a secret) was designed by the Feran Thomassen, who wanted to create a warm and intimate atmosphere. Each round table with a comfortable semicircular sofa is therefore enclosed by a veil curtain, which emphasizes a very intimate atmosphere. The light is soft, but there are spots above every table. If you want to know what it looks like inside and experience amazing food, you'll have to come and eat.This is the ideal restaurant for a date night!
The Food of Graphite

You can choose how many courses you want. They can serve five to 20 courses, so a dinner of 8, 10, 15 or 20 courses? Everything is possible! Wine Pairing is not possible. You can choose wines by bottle or glass, although she can of course serve appropriate wines with the dishes. But at 20 courses it is difficult to make wine-food pairings for each course!

What to expect? A lot of colorful dishes & a lot of colorful flavors, flowers and herbs and lovely plates that will be served by the super friendly staff.

There's a large kitchen behind the scenes, and the restaurant has four satellite kitchens where various dishes will be finished. This way, every table also has a view on one of the kitchens. There is no outside view: Graphite has no windows, so in this way you can amuse yourself!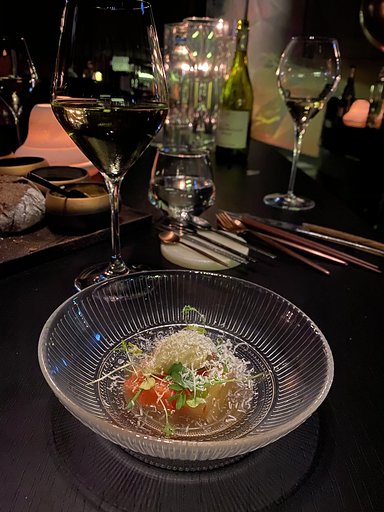 The Graphite menu includes lots of fresh veggies, flowers and herbs. We taste the lovely greens, tempura and bacon & beans. The best veal steak tartare, yellow lobster tail ceviche, red mullet with squid, duck breast. We also loved the 2 desserts: white chocolate flour with goat yogurt & the best fresh Dutch cherries with cream.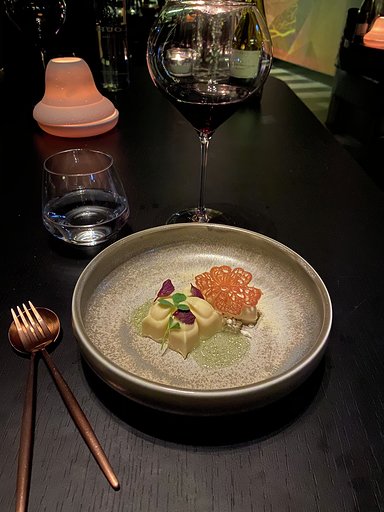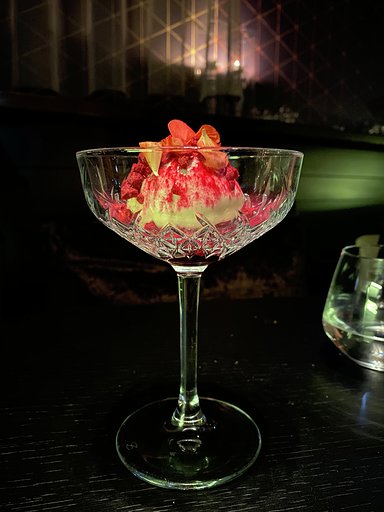 Looking for an amazing dining experience in a secret & sexy restaurant? Book your table at Graphite and let them surprise ou!
Graphite by Peter Gast
Paardenstraat 15III
1017 CX Amsterdam
Tel: +31 618829580
graphite.amsterdam