A stunning ancient olive mill with elegant style, amid the beautiful Andalusian countryside. In fact Fuente de la Higuera offers you a luxury, tucked-away retreat close to the fabulous city Ronda.
Location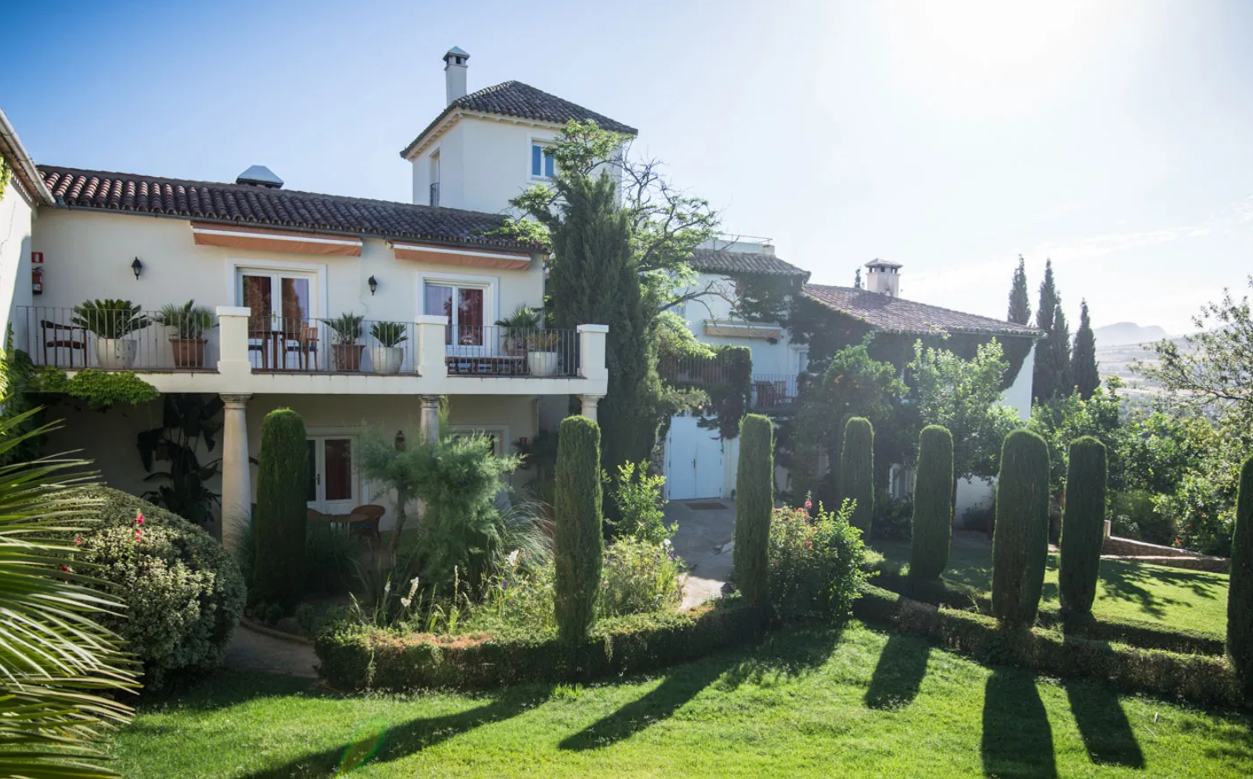 The vibrant city center of Ronda is just a short 10-minute drive. And Fuenta de la Higuera is quietly situated and offers you the best views across an undulating green landscape. All filled with olive trees, cypresses and boutique wineries. Also the region's other pueblos blancos are accesible on a day trip. Above all also the popular beaches of Marbella, Malaga city and so much more!
The Interior of La Fuente
Romance and a chic relaxed atmosphere are brought together in this unique and tastefully restored olive mill into a boutique hotel. It was originally an olive mill dating back several centuries. Classical-style columns line the terrace.
La Fuente Suites
In general the 8 stunning suites are all different. But all have a separate living room and additionally a fireplace. In the first place Fuente de la Higuera combines true Spanish architecture with post-modern elements. Also the luxurious interior consists of an extensive collection of antiques, classic modern furniture.
And much attention has been paid to the finish and details. La Fuente de la Higuera has a 'no TV policy'.
Moreover the illuminated swimming pool, the panoramic view and the lear starry sky are excellent alternatives!
The restaurant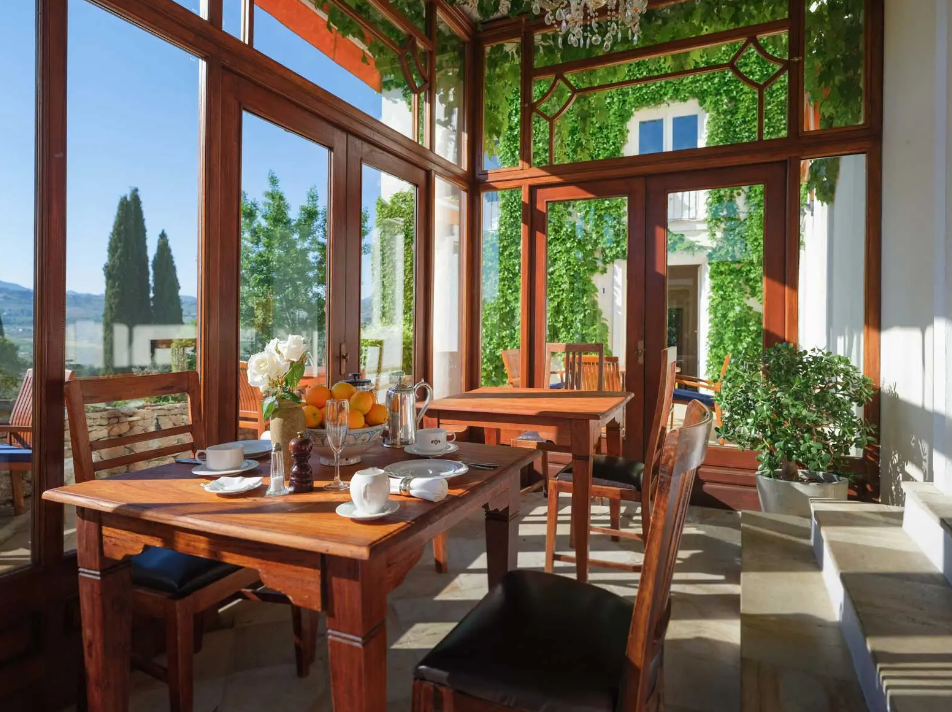 The restaurant is located in a pillared glass bay window. And the semi open kitchen next to the reception is striking. Of course Excellent Mediterranean dishes are prepared daily. And can be served indoors or outdoors.
Surely sophisticated, inventive three-course Spanish-international dinners centered on fresh local produce.
Breakfast at La Fuenta
Breakfast is an excellent buffet of fresh and local products. For example: croissants, creamy yoghurt, homemade jams, and cheeses and cold cuts from the surrounding area. And is best enjoyed on the terrace. So you're able to enjoy the spectacular view!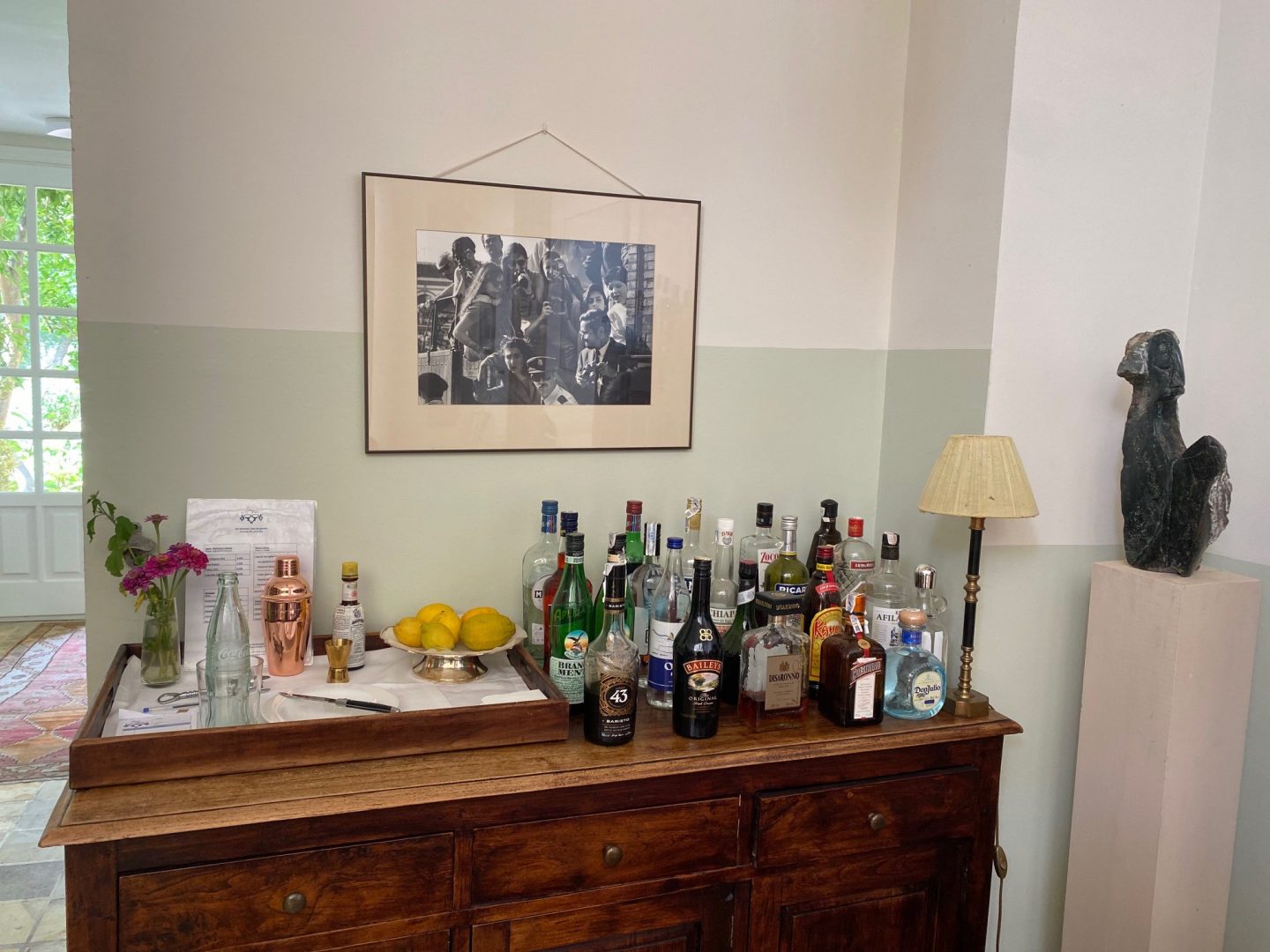 Also nice to know: for drinks, ice creams and snacks: help yourself to local wines from the honesty bar.
Above all Hotel La Fuente de la Higuera is a temporary luxury accommodation where you would prefer to stay forever.
So, if you're looking for a luxury yet laid-back, romantic stay, this is your place to stay!.
Hotel La Fuente de la Higuera
Partido de los Frontones
s/n, 29400 Ronda, Málaga
Spain
www.hotellafuente.com