The urban Boutique Experience in Rotterdam! With an uncompromisingly bold and raw style is just a few minutes out of the city centre & close to the river. So STROOM is not just a hotel; this is a hotel with a story. It is located in an old electricity factory where the first electricity from Rotterdam was generated in the early twentieth century. First of all the vibe is relaxed and super friendly. With an open-plan bar, a cool café and deli.  And a rooftop terrace for warmer days this is an amazing place to stay in Rotterdam!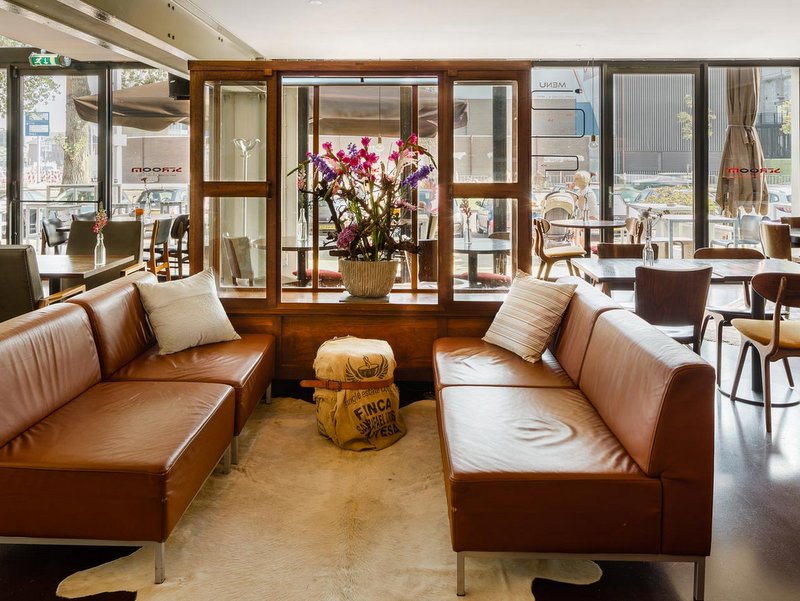 Location of STROOM

STROOM is situated on an electric location: just out of the hustle of the city centre. That energy has been flowing through this hotel for decades is still noticeable! With lovely views on the Euromast (a famous Rotterdam tower with restaurant and views). STROOM Rotterdam is located on the Lloyd Pier where many passengers used to leave by ferry for the Far East. In the meantime, the pier no longer serves as a port, but this area has been made for trendy housing and business activities (especially in the creative sector).
There is a tramline nearby that will only take you 15 minutes to the city centre of Rotterdam. Even much more fun is to taka a water taxi that will take you over the water (with amazing city views) to several stops in the city. So we highly recommend to take a water taxi at least 1 time at night and see the famous Erasmus bridge and all the other amazing city lights.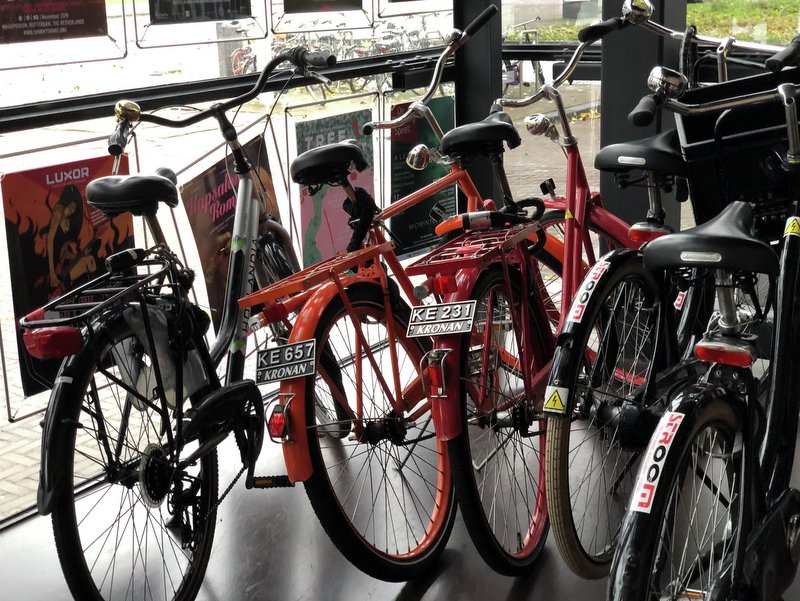 Also fun: rent one of the bikes of the hotel and discover the city like a local.
The bar/Restaurant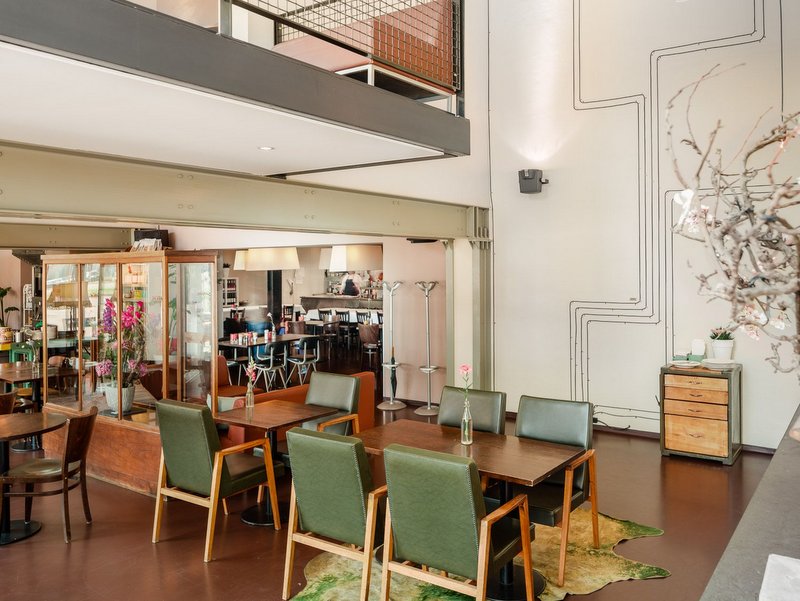 At the bar and café, which are very much a locals' hang-out, so you'll feel a part of the 'scene' rather than a tourist. The young and very friendly staff have good local knowledge.  And they can do everything from booking water-taxis to explaining about the single-estate coffee served in the café. Nice detail: a cool large blackboard details upcoming events in the city. Also during summer you can lounge and relax on the cool rooftop terrace or on the small terrace outside (in front of the restaurant).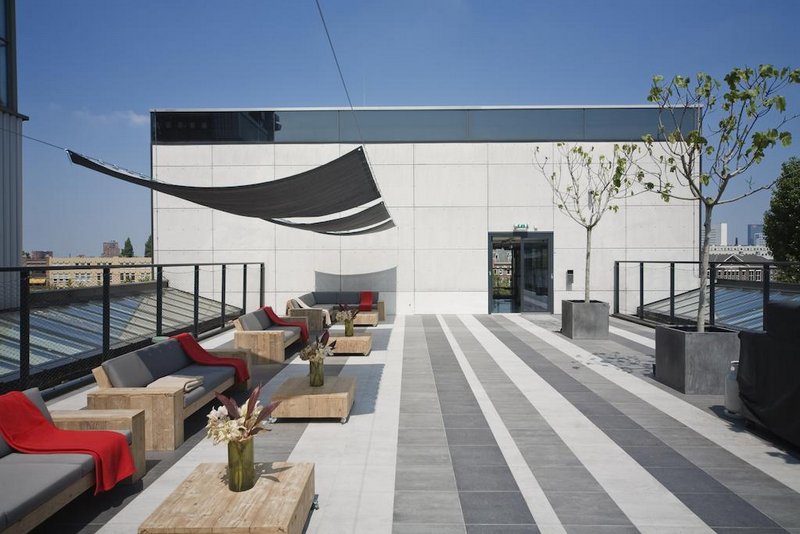 Style & interior design

Formerly an electricity power station, the owners have made a virtue of its functional style with hard rubber flooring, exposed girders and metal staircases. Also a cool & raw style with vintage-style illuminated signs, footballs as doorstops, mirrored corridors. Plus there are dozens of ferns and pot-plants as the owners have a keen sense of environmental responsibility.
Studio & Lofts

There are four different room types at STROOM: from basic comfortable to spacious and luxurious. What they have in common? The trendy design, the high-quality, playful decor and the studio and lofty feeling. And they are anything but standard hotel rooms.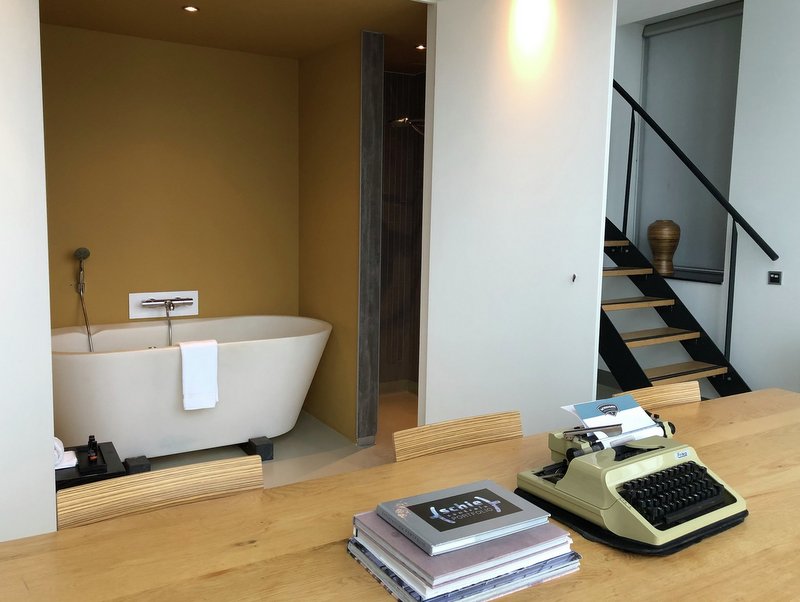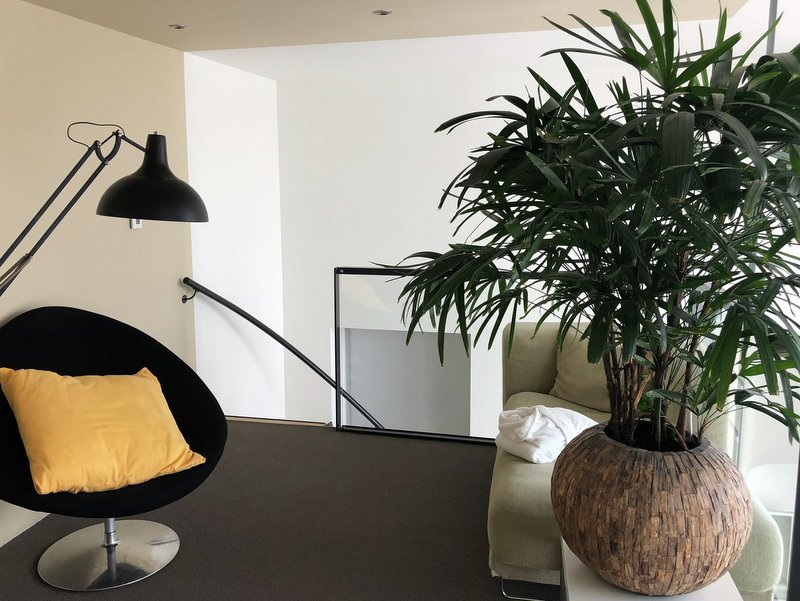 As with the rest of the hotel, the design of the 21 rooms is uncompromising with bare-wood or polished-rubber floors, unadorned plaster walls and minimal furnishings . Also open wardrobes, a simple shelf or desk, metal lamps and boxy sofas. And be aware that the bathrooms are open plan (glass walls or no walls). Some have double baths or a sauna. Above all in all the bathroom bathrobes and RITUALS products are available for you!
The restaurant & shop

In the brasserie there is a well-stocked breakfast table with freshly baked bread and many nice, local products (Loved the croissants!). Also Stroom collaborates with the well-known Rotterdam baker Thomas Uljee. In addition, you can also find vegetables, eggs, etc. here. thanks to the cooperation with Rechtsreekx.
There is a separate breakfast menu with different types of eggs, French toast or oatmeal porridge available. And these dishes will be prepared fresh for you.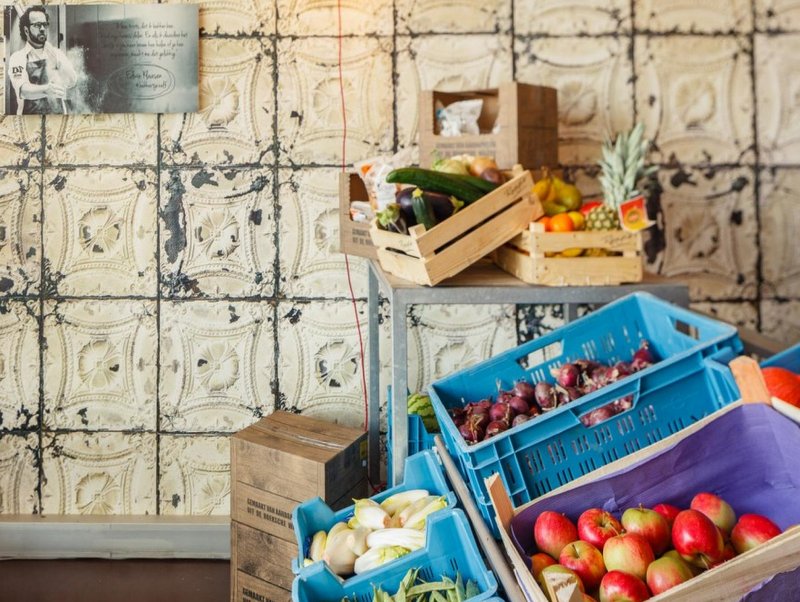 As the interior has an attractive vintage look and breakfast is a very laidback affair and a perfect start of your day.  In addition cute bakery and fresh shop have also been added to the brasserie where everyone can come and buy bread and vegetables.
STROOM: A cool & fabulous place to stay in Rotterdam. We highly recommend!
STROOM Rotterdam
Lloydstraat 1
3024 EA Rotterdam
The Netherlands
Tel: +31 10 221 4060
www.stroomrotterdam.nl