This amazing restauratn is nestled in the heart of Berlin's Mitte district. And House of Small Wonder is a populaar fusion of Japanese and European cuisine. With its stunningly restored turn-of-the-century building, lush interior, and impeccable service. This is a dining experience that's sure to leave a lasting impression.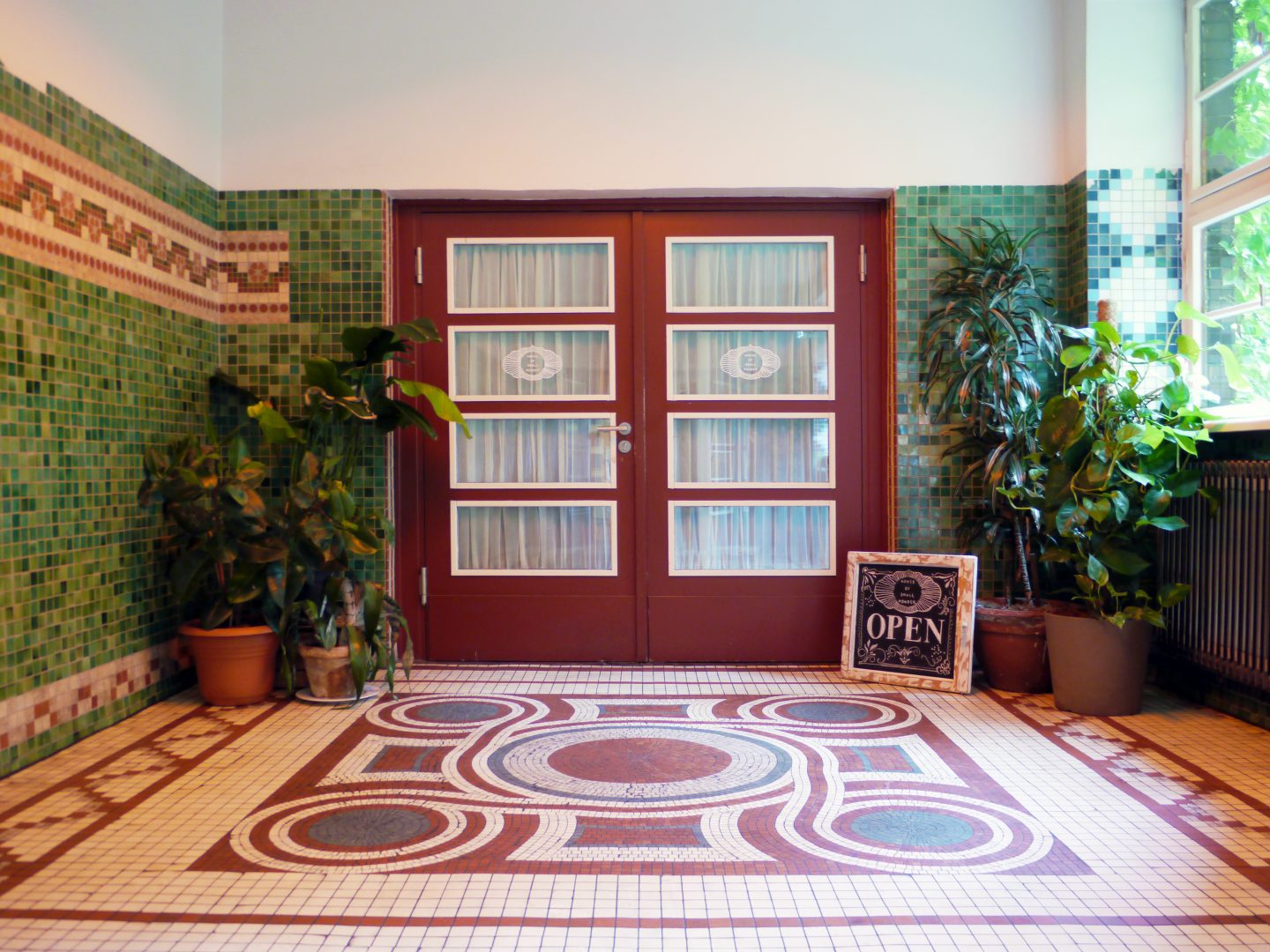 House of Small Wonder Building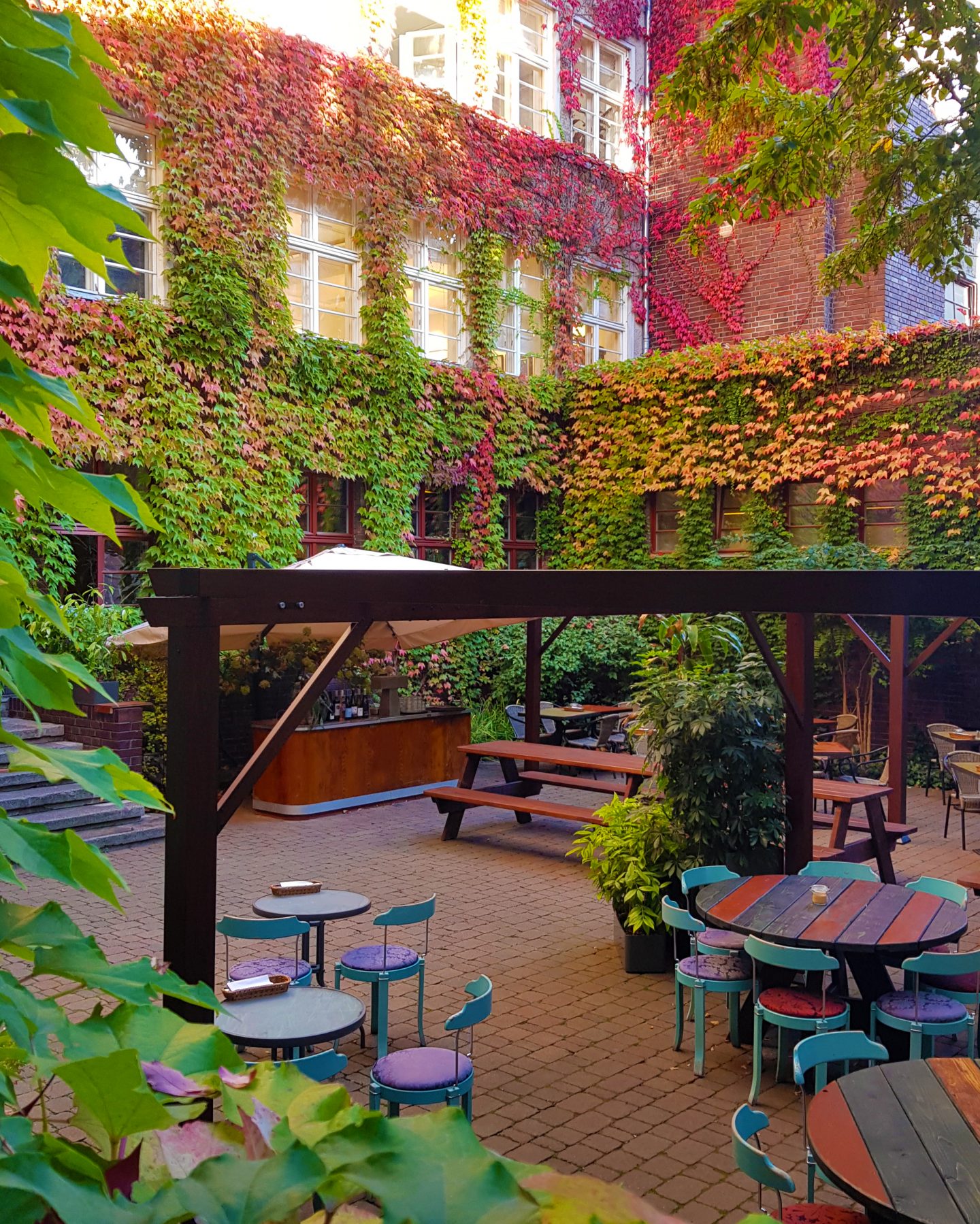 The building itself is a work of art, with its intricate brickwork, soaring ceilings, and original stained glass windows. This unique building is a former Jewish girls school. And the interior has been meticulously designed to create a warm and inviting atmosphere. With exposed brick walls, plush velvet seating, and antique chandeliers.
The Food & Drinks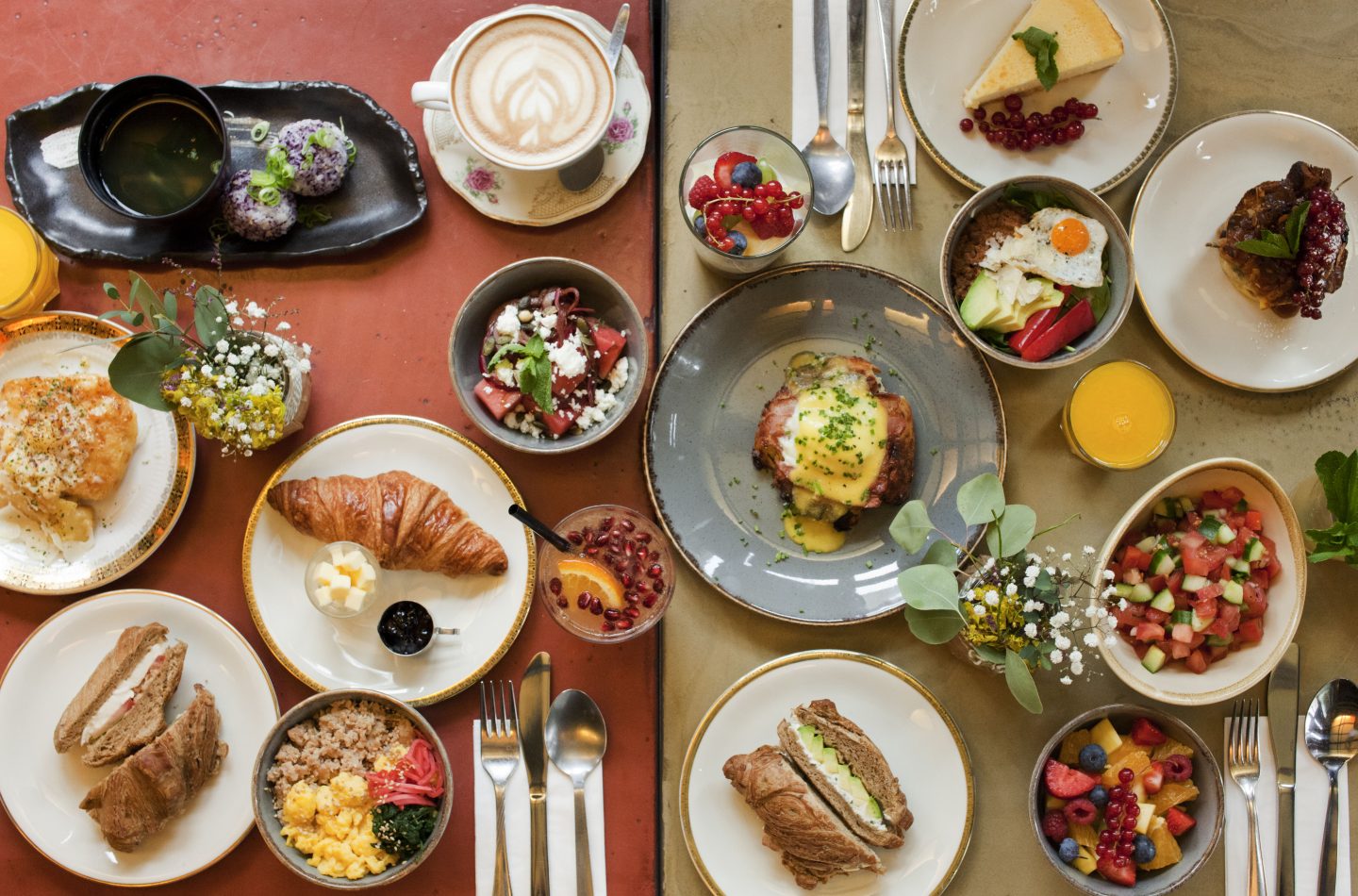 The real star of the show is the food. The menu features a creative fusion of Japanese and European dishes. For a taste of Japan, try the taco rice, a delicious mix of ground beef, rice, cheese, and salsa. Or, opt for the Japanese fried chicken, which is crispy on the outside and juicy on the inside.
If you're looking for something more European, try the udon carbonara, a unique twist on the classic Italian dish.
Moreover, if you're looking for a special drink to pair with your meal, be sure to try one of the mimosa jars. These colorful and refreshing cocktails are made with fresh fruit and sparkling wine, and they're the perfect way to start or end your meal.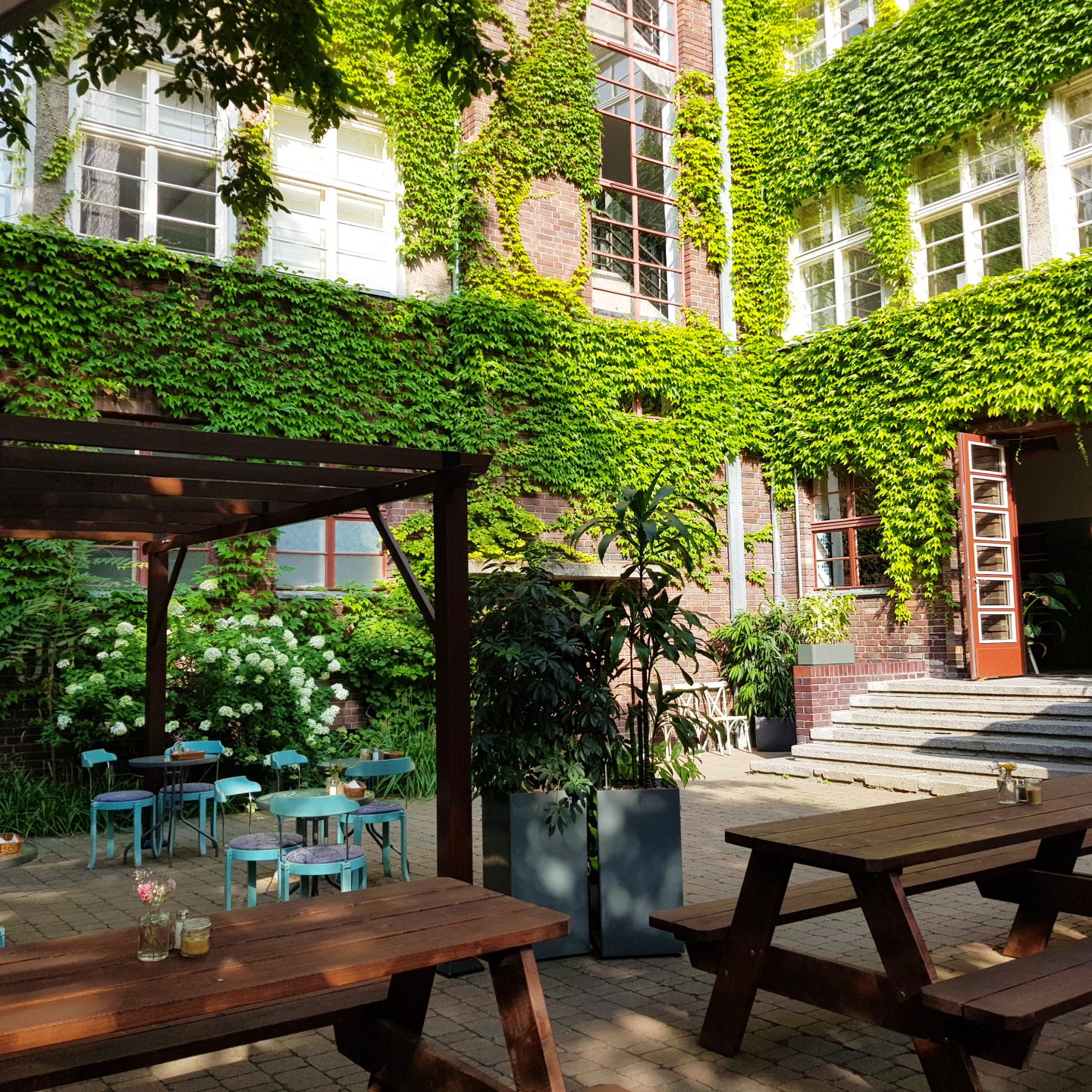 Overall, House of Small Wonder is a fabulous restaurant that offers a unique and delicious dining experience. With its stunning location, beautiful interior, impeccable service, and creative cuisine, it's a restaurant that you're sure to love.
House of Small Wonder
Auguststraße 11-13
10117 Berlin
Germany
House of Small Wonder Berlin: Japanese influenced brunch cafe – HOUSE OF SMALL WONDER