In the heart of the 15th arrondissement, Les Jardins de Mademoiselle makes it easy to settle into Parisian life. This wonderful contemporary hotel is not located near the "classic" tourist attractions, although within walking distance of the Eiffel Tower! Shops and restaurants are just around the corner.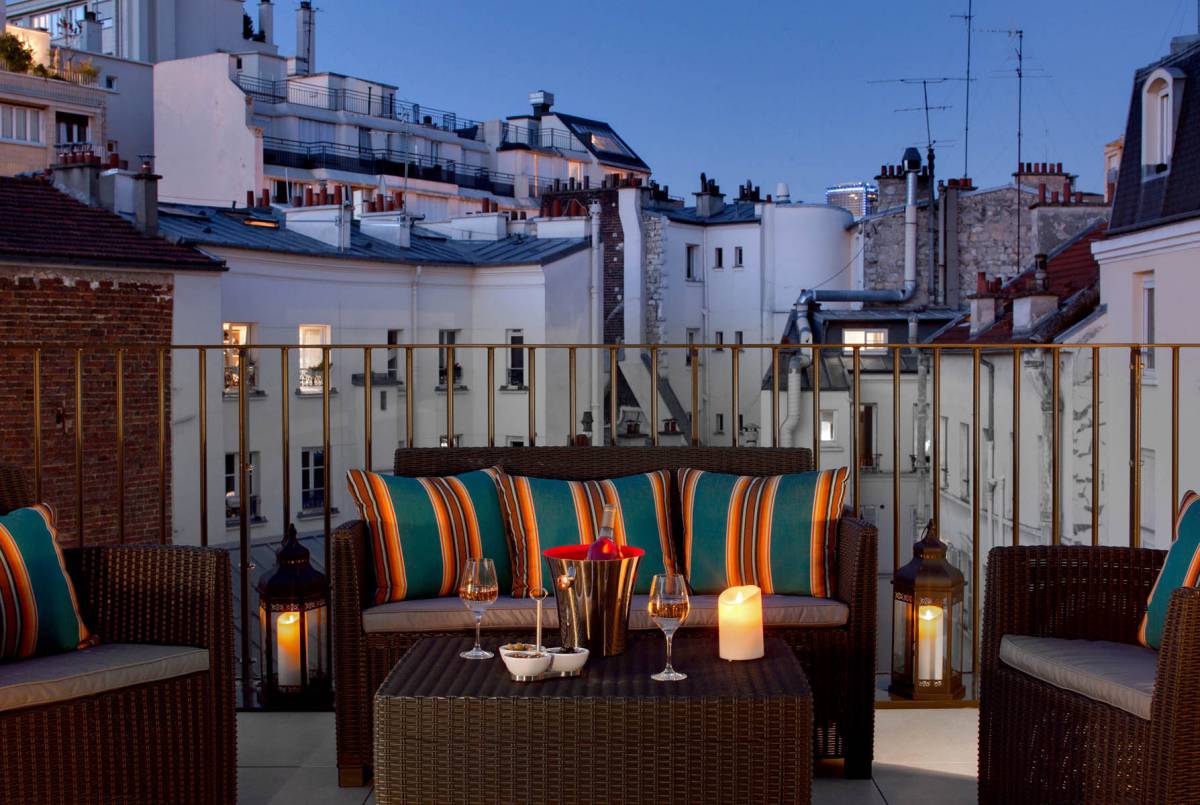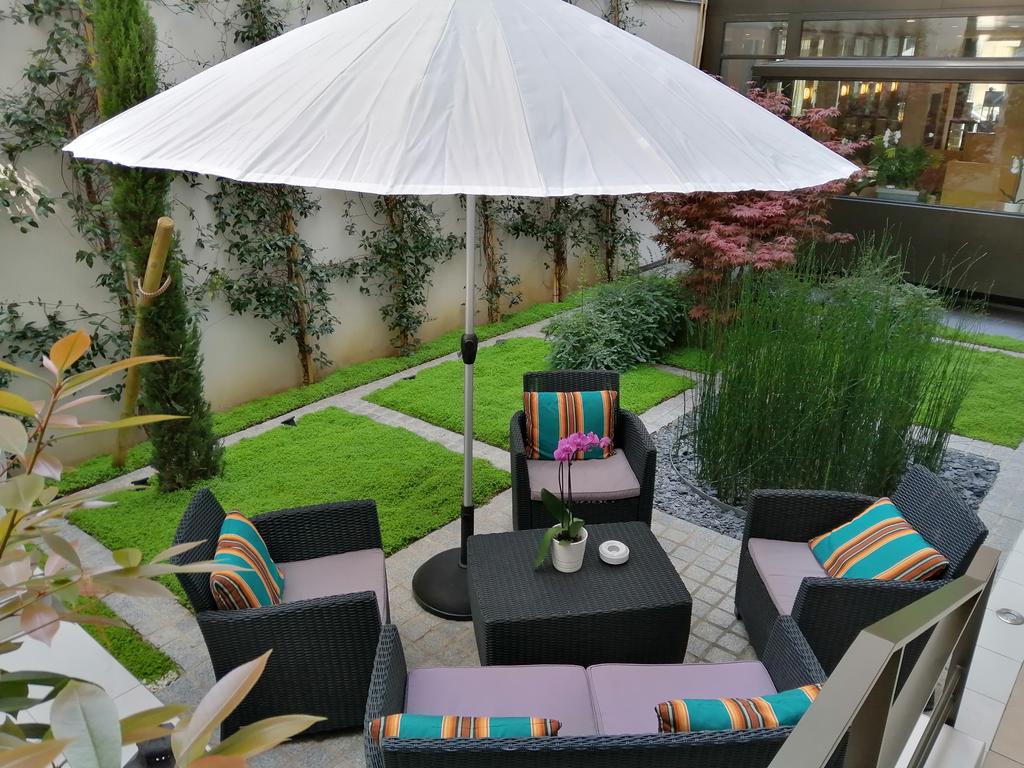 Built around a splendid garden, the hotel is decorated according to French botanical sensibilities, but also oriental and Japanese. You can find 3 gardens at Les Jardins de Mademoiselles: The French Courtyard on the ground floor, The Japanese Garden on the third floor and last but not least The Oriental Oasis on the fourth floor.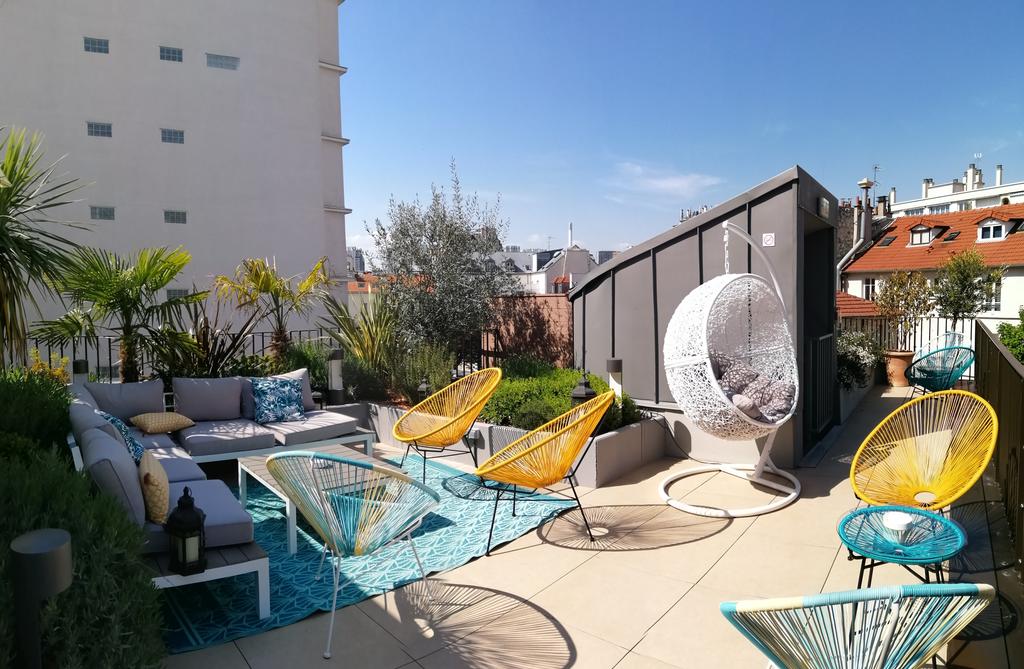 We absolutely loved this spacious terrace on the fourth floor which is inspired by the magical Majorelle Garden of Marrakech. Relax amidst the fragrant lavender blooms Enjoy a snack and drink as the world passes by below.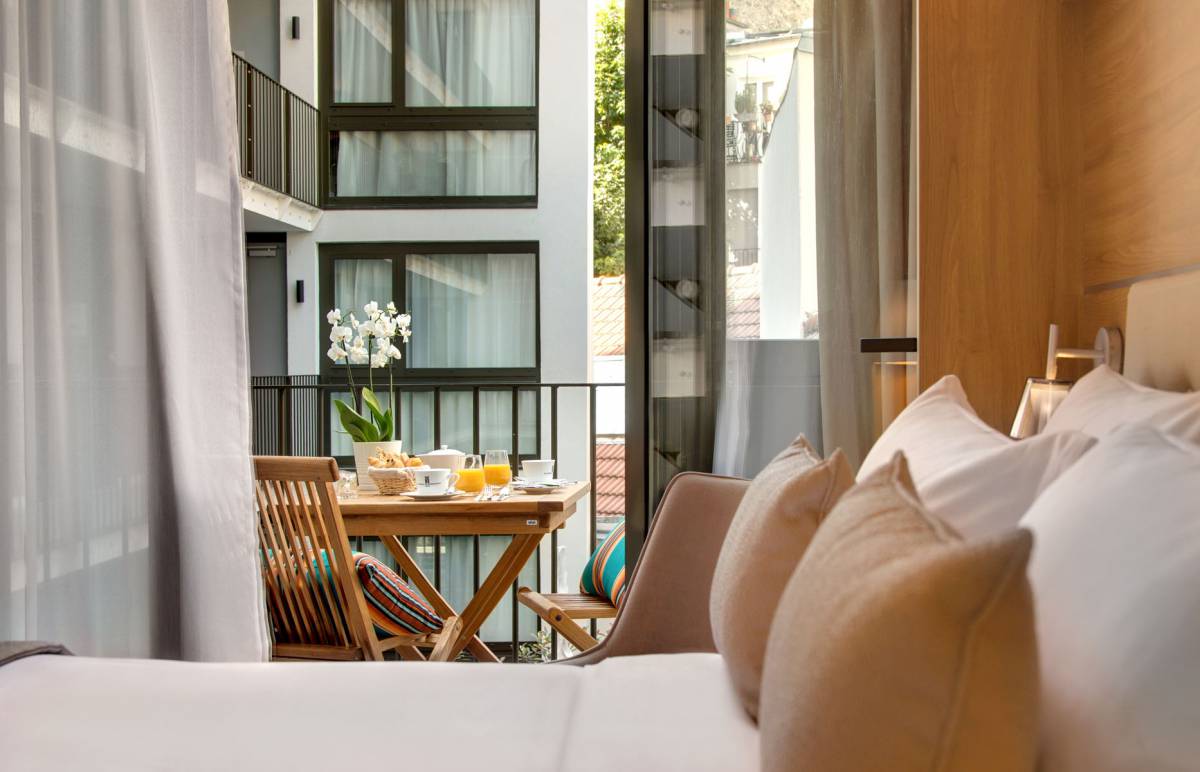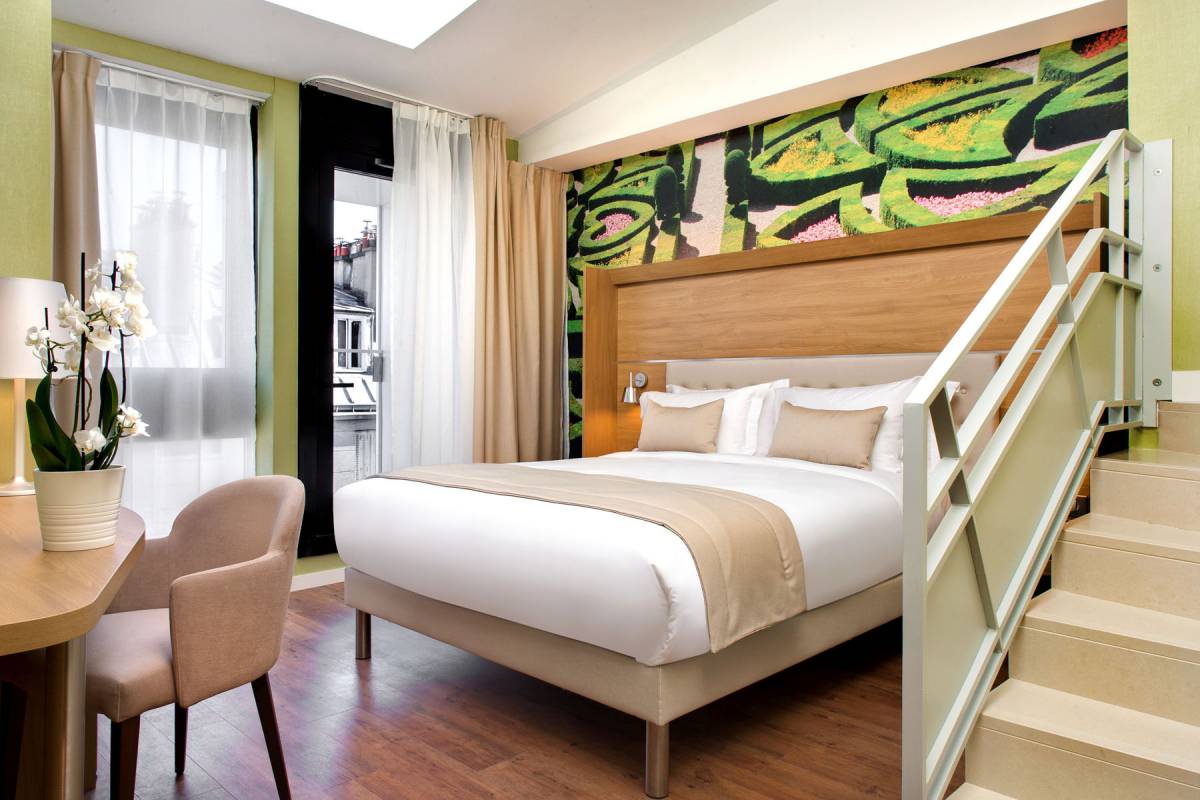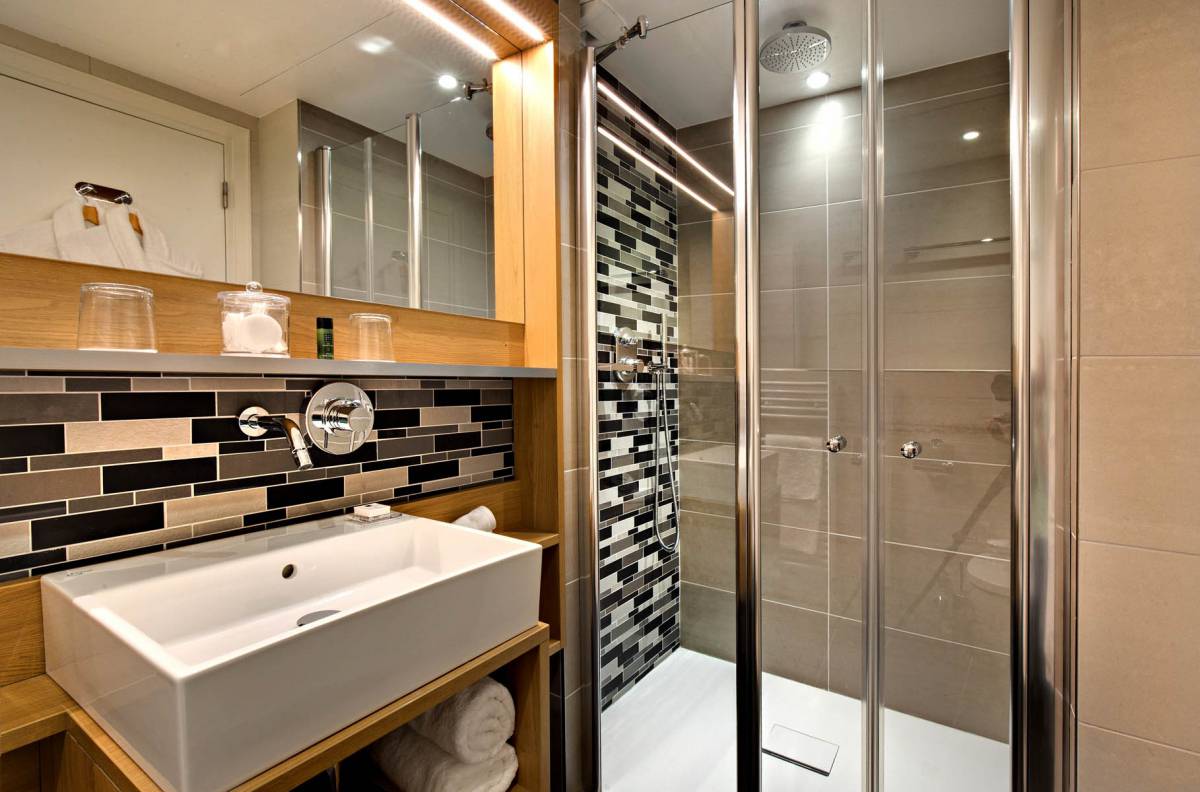 An assortment of 39 rooms provide you with a choice of relaxed comfort and elegance. Some offer an outside balcony or terrace. All rooms have fanciful, botanic themes, based on French, Japanese and Oriental gardens. Some rooms have connecting doors, which is great for families as well.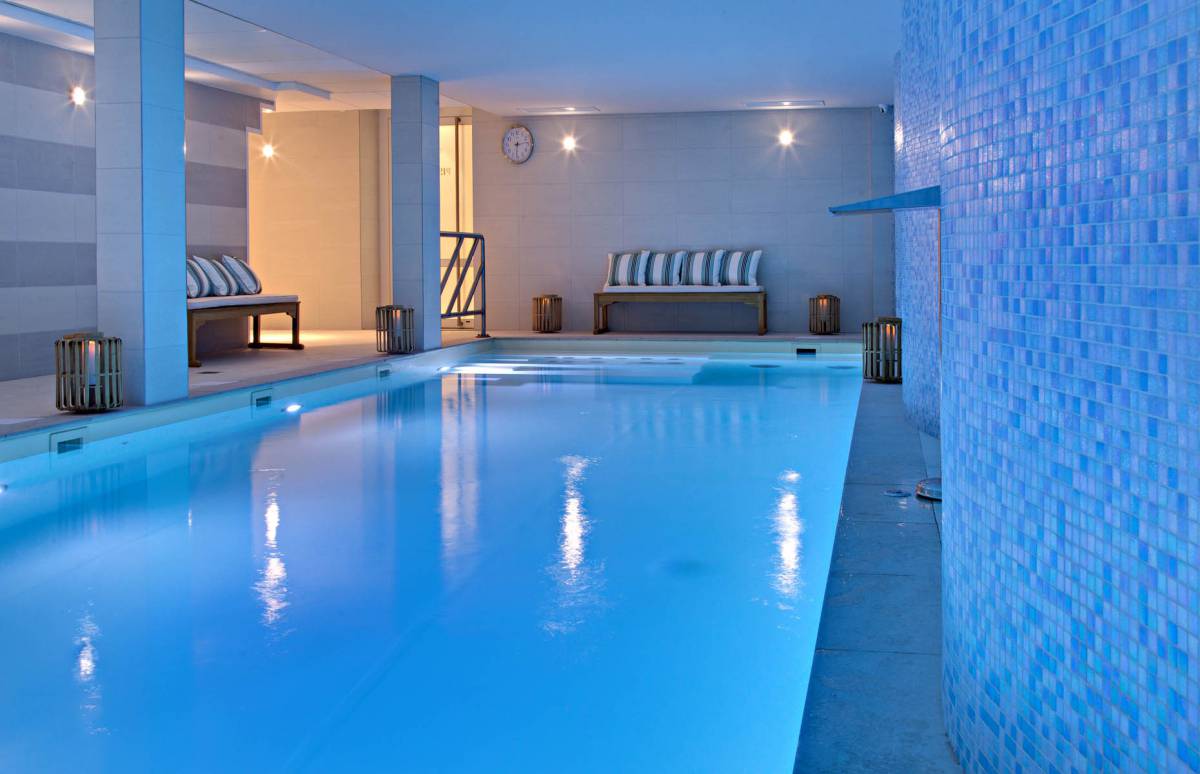 After exploring the city and its sites, you may wish to have a rest and get ready for your next adventure. The hotel sports an 200m2 exclusive spa area for guests to unwind in! The spa features a heated swimming pool (equipped with a waterfall and whirlpool and two swim lanes), a stylish tiled hammam, and a state-of-the-art gym facility. Open everyday from 7:30 am to noon and from 1pm to 10:30pm.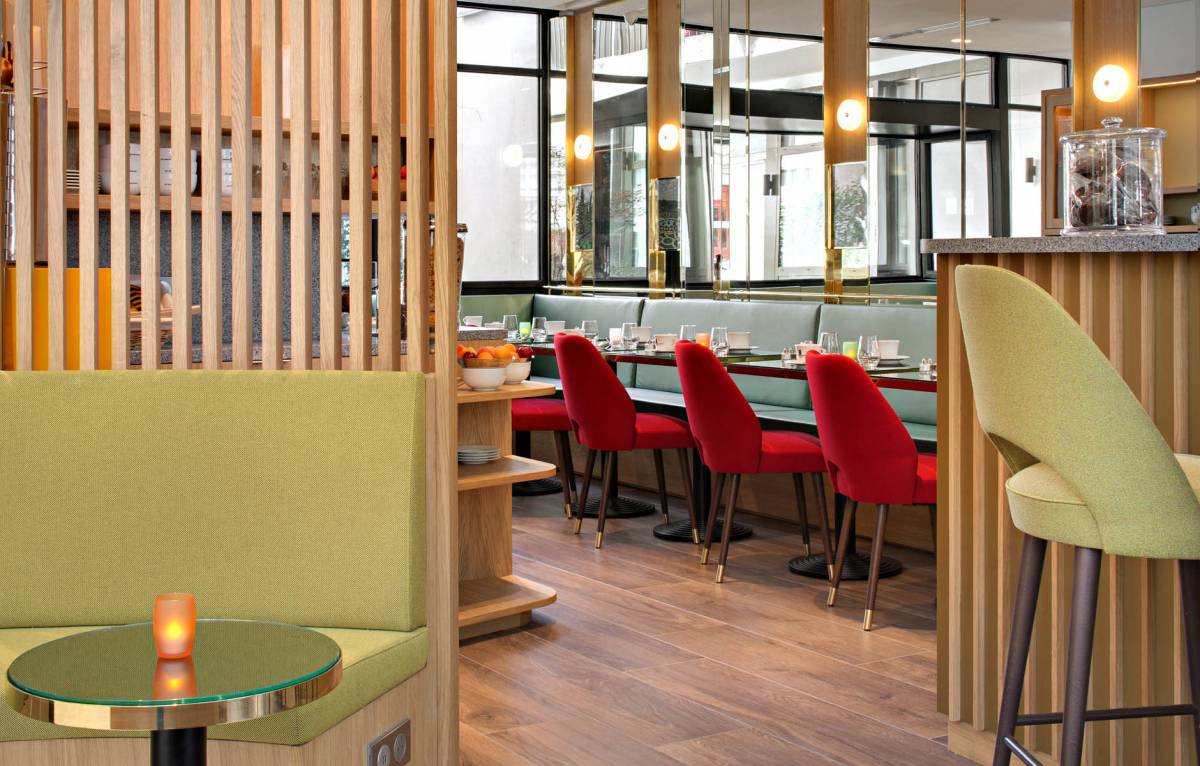 Start you day off right with a delicious breakfast. The generous and varied buffet offers pastries, fruit, eggs, sausages, bacon, and fresh-squeezed orange juice.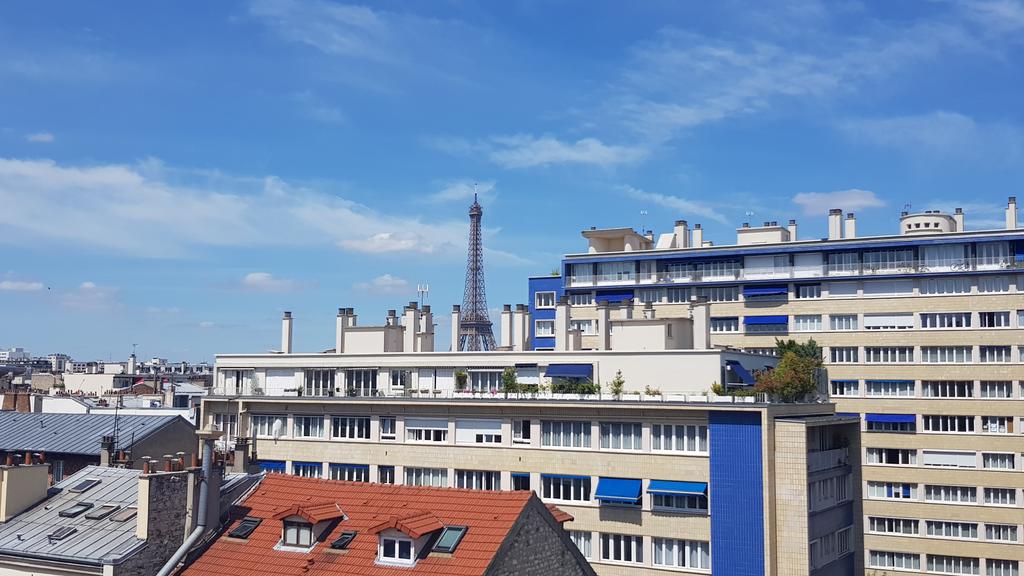 Great hotel, great neighbourhood and friendly service!
Hotel Les Jardins de Mademoiselle

15 Rue Mademoiselle
75015 Paris
France
T: +33 1 56 23 91 00
www.hoteljardinsdemademoiselle.com