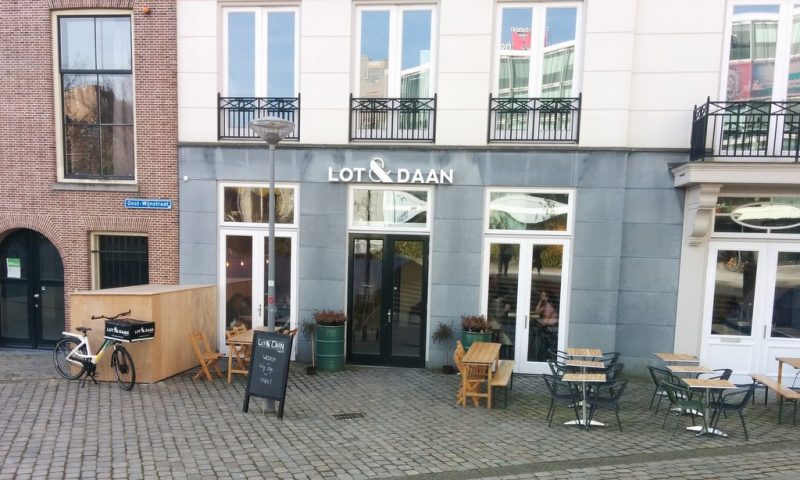 Spending a day in Rotterdam? Lot & Daan is the place for breakfast, lunch and early dinner. Or just for a coffee break. It is perfectly located at the Old Harbor (Oudehaven). The main shopping district and the Markthal are a short walk away. And the cube houses are just around the corner.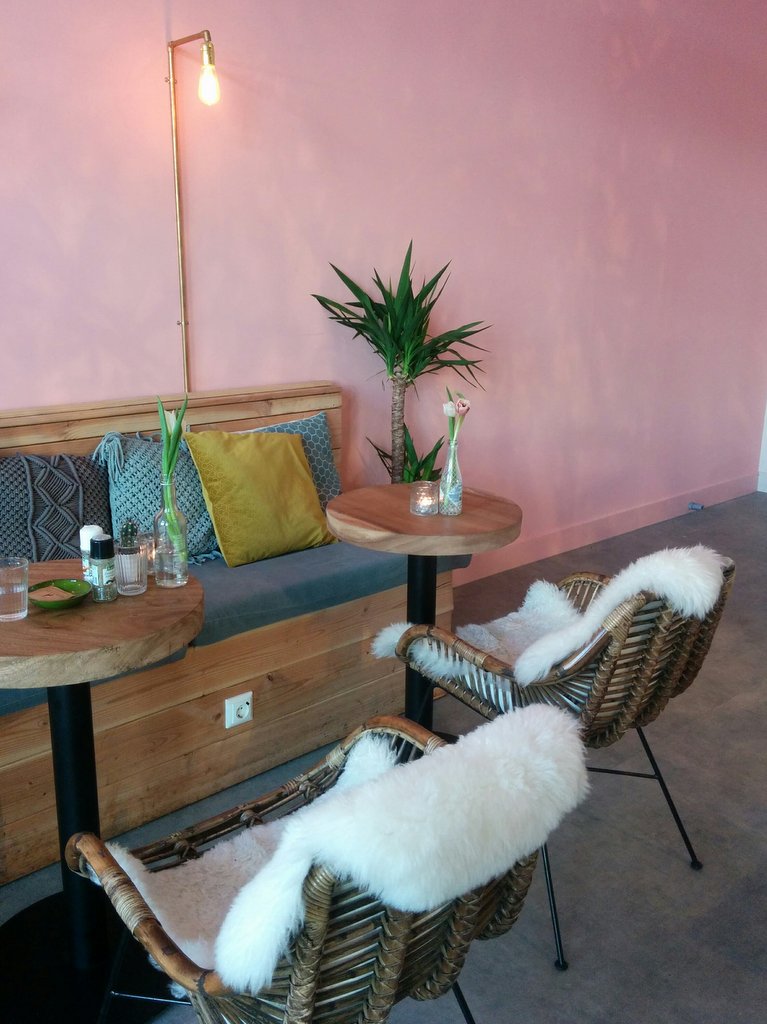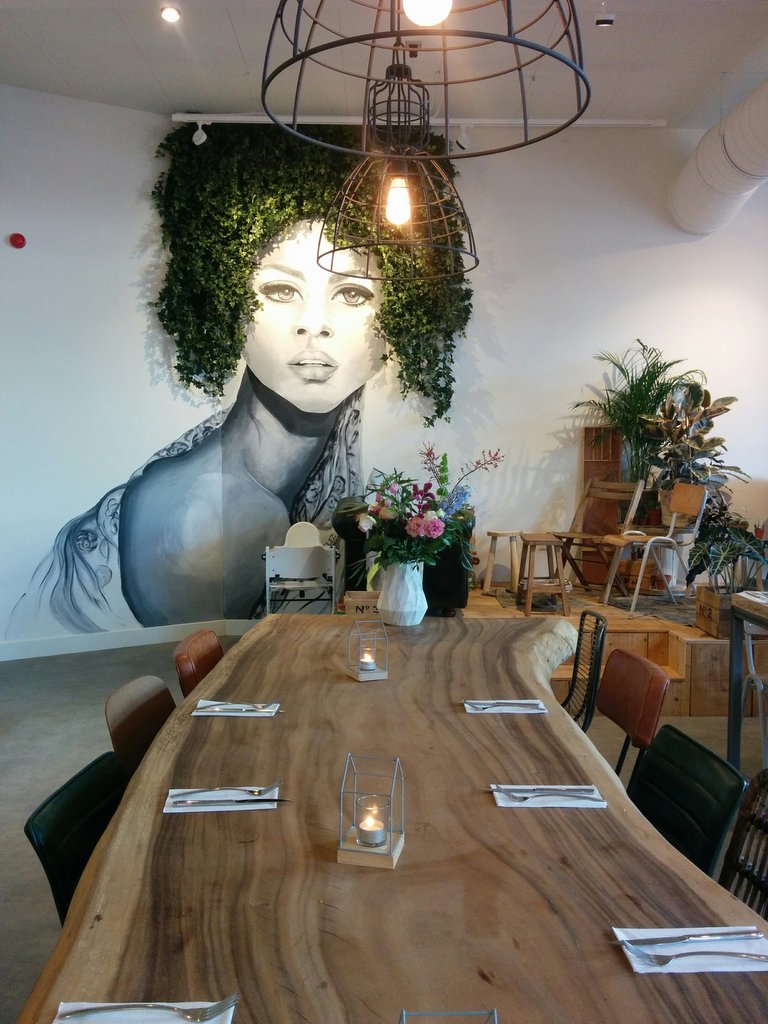 Lot&Daan is an absolutely gorgeous Instagram-worthy restaurant. Its tree (with sign 'pee behind the tree'), pink interiors and the giant face on the wall (with floral hair) are incredibly hard to resist posting.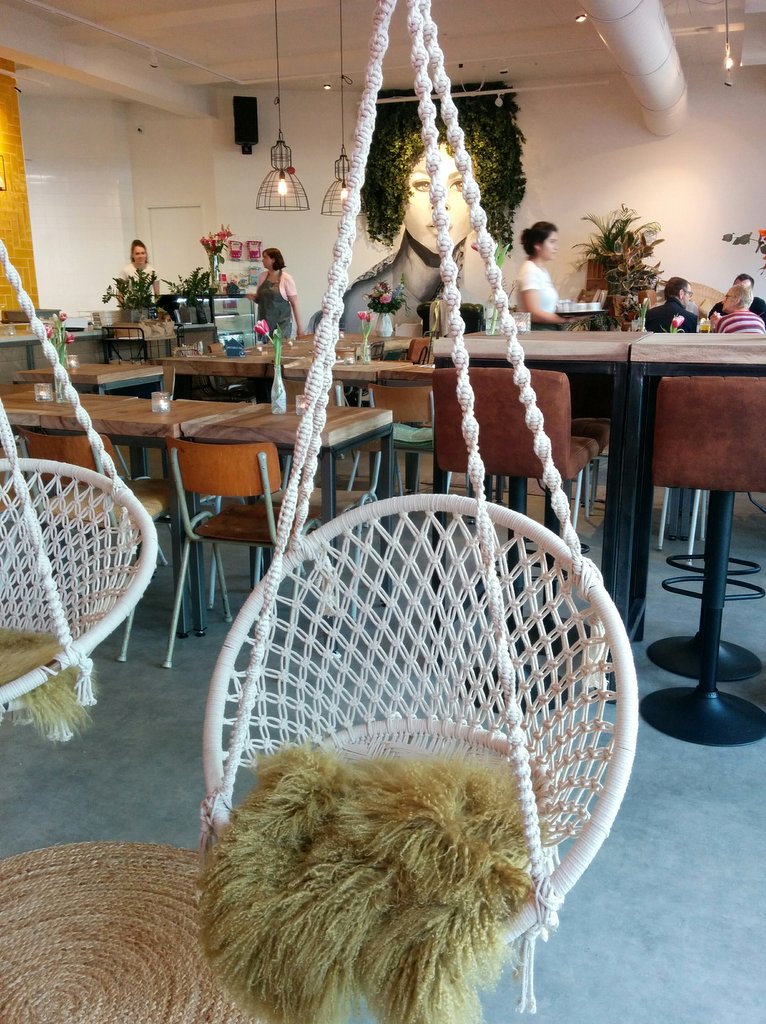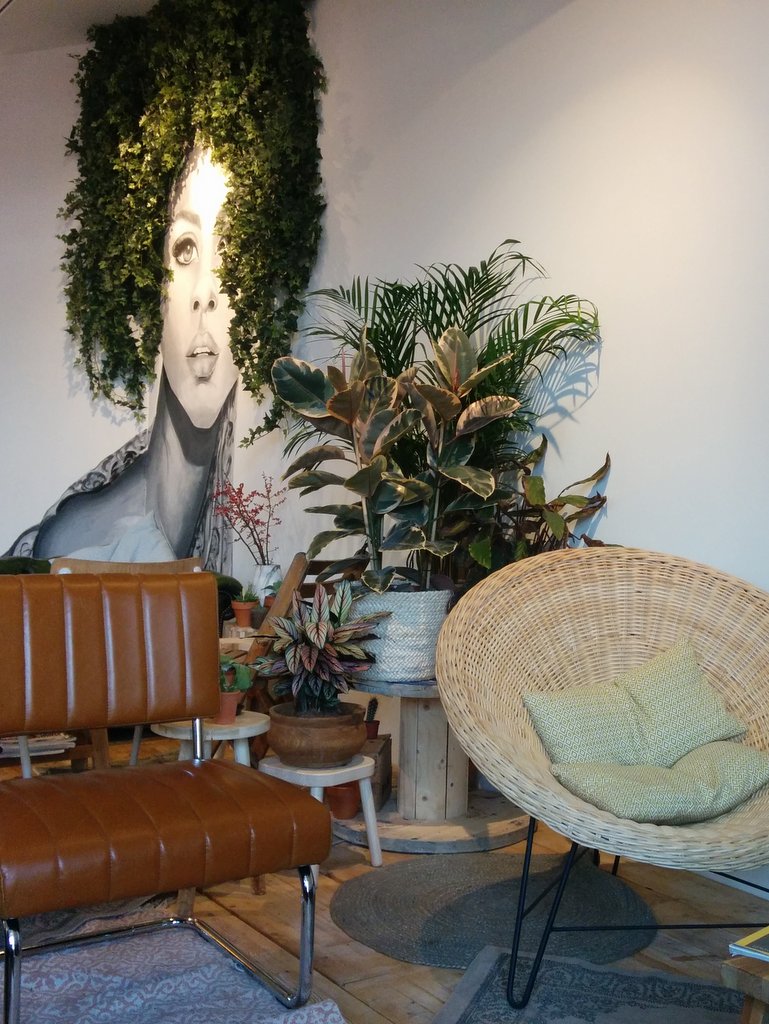 Pick a seat to suit your mood. In the hammock, living area or at the high tables. Lot&Daan is just the ideal place to watch the world go by while tucking into breakfast or sampling a lunchtime speciality.

Feeling like having breakfast in the afternoon? No problem! You can have breakfast all day. No standard menu, but delicious and healty food without letting your conscience trouble you. We absolutely loved the smoothies and banana pancakes. Our favorite was the acai bowl. It looks like a dessert, and it even tastes like one – that's the beauty of an acai bowl. So delicious!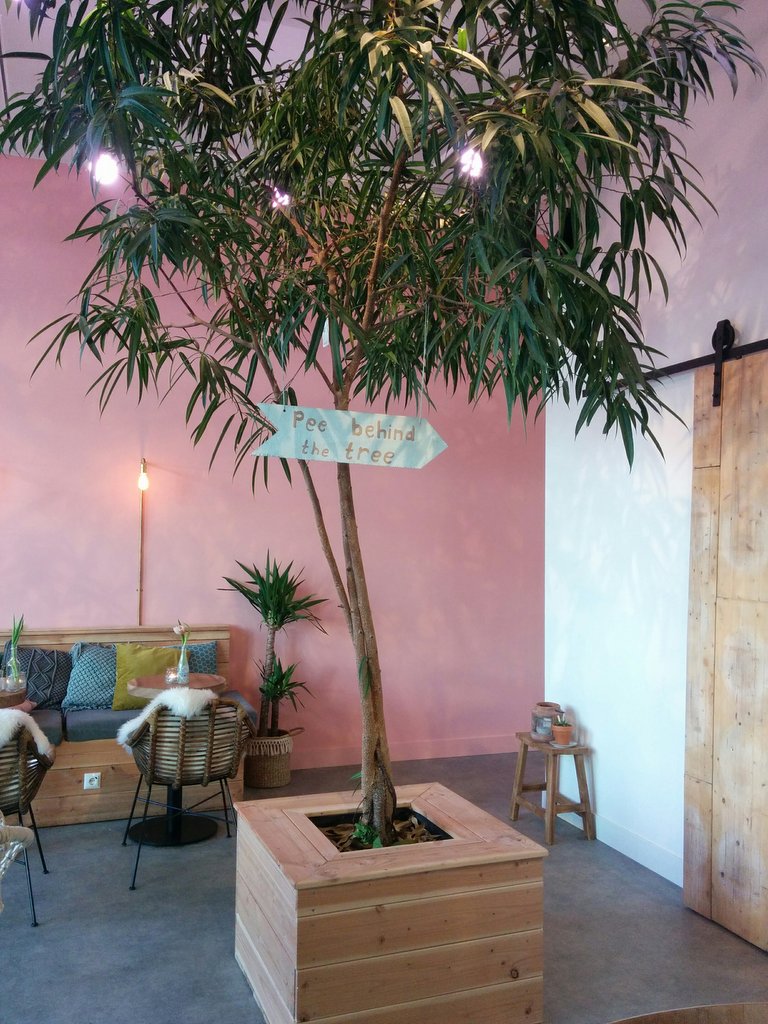 The staff is friendly and happy to help. Open daily from 7:30am to 5pm and Thursday and Friday to 9pm.
Definitely our new favorite spot in Rotterdam. Enjoy this photogenetic place, you won't be disappointed!
Lot&Daan
Gelderseplein
(Oost-Wijnstraat 24)
3011 TZ Rotterdam
The Netherlands
T: +31 (0)10 310 1222
www.lotdaan.nl