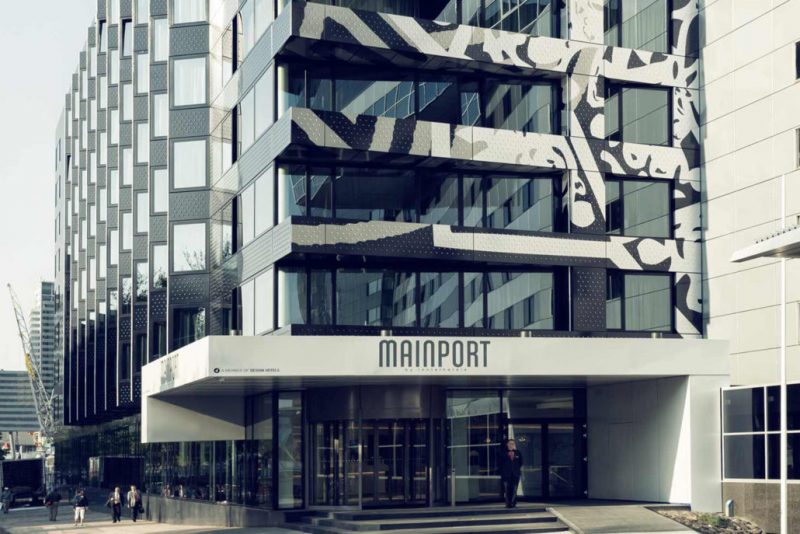 Location is definitely the key factor at this luxurious design hotel. Mainport's unique location, on the banks of the river Maas, offers sweeping views over the water and the skyline of Rotterdam, referred to as 'Manhattan on the Maas'. All of Rotterdam's highlights are within walking distance from the hotel.

The bright and sun-filled lobby immediately feels welcoming with its great design, modern fireplace and amazing view over the water. The staff is polite and happy to help. After a welcoming drink and some tips about Rotterdam they will guide you to your room.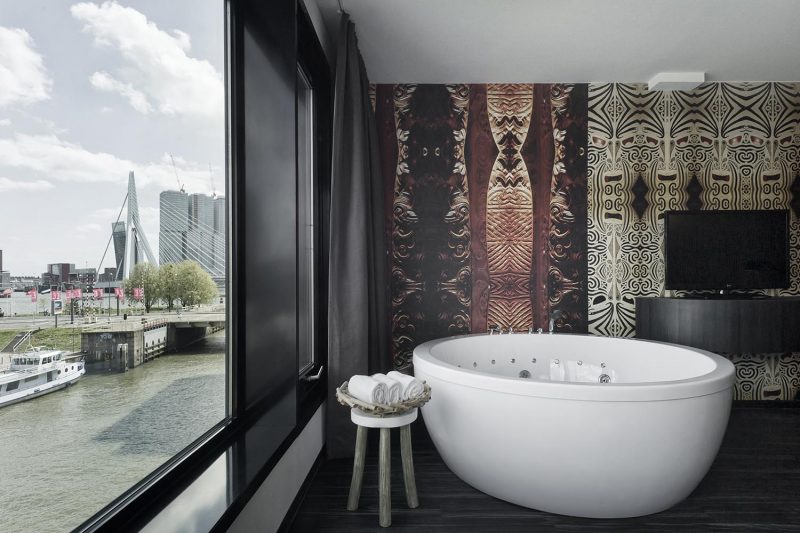 We stayed at the Waterfront Spa room. This jet set room offers a huge jacuzzi in front of the window, overlooking the oldest inner harbour of Rotterdam. Wow! This is the place to explore Rotterdam from a jacuzzi. For a true wellness experience you can also find a bathroom with walk-in shower and private sauna.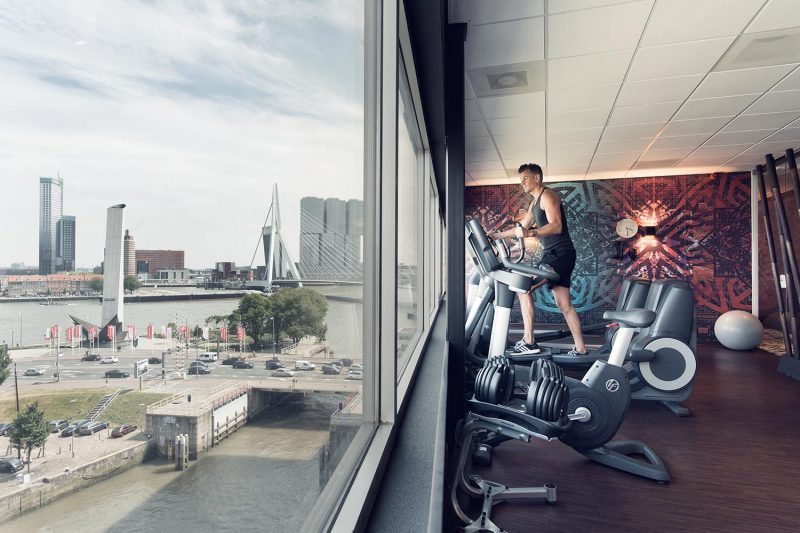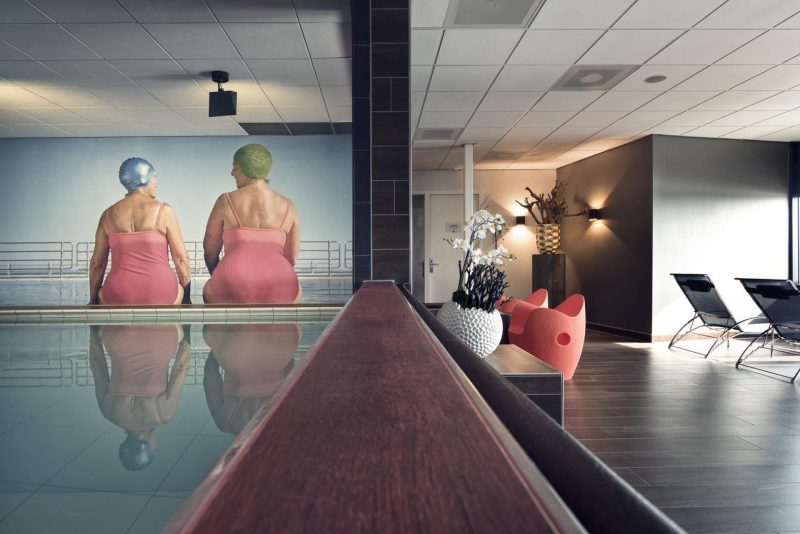 In search of more relaxation and the opportunity to recharge after an exciting day in the city? Head to Spa Heaven on the 8th floor. It offers a Finnish panorama sauna, a sultry Turkish steam room, a Hamam mecca and treatment rooms. You will also have access to Club H2O, which includes a swimming pool.

At the cocktail bar On the Rocks, you can enjoy fabulous cocktails and delicious bites. Add the 'Last Word' cocktail to your list of must try cocktails, it's a delicious one!

Next to the bar, you'll find Restaurant Down Under. This is the perfect spot for a stylish dinner in an inspiring setting. Eight continents blend together in an International cuisine. Taste the world's influences from East to West, from sashimi to Argentinean steak. Try the 'Chef's Inspiration' to discover the best of the menu, with delicious meat and fish dishes. And ofcourse some great matching wines.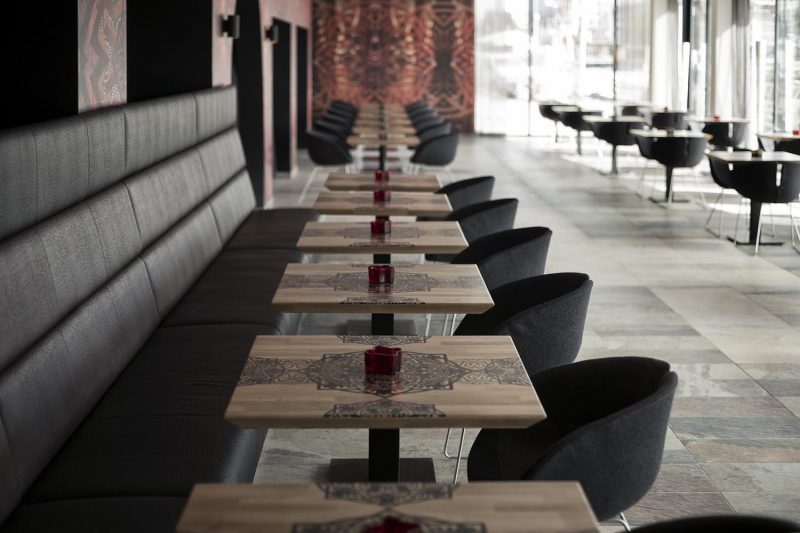 In the morning a very extensive, international, champagne breakfast buffet with live cooking is served in this restaurant. On sunny days there is also a lovely waterfront terrace!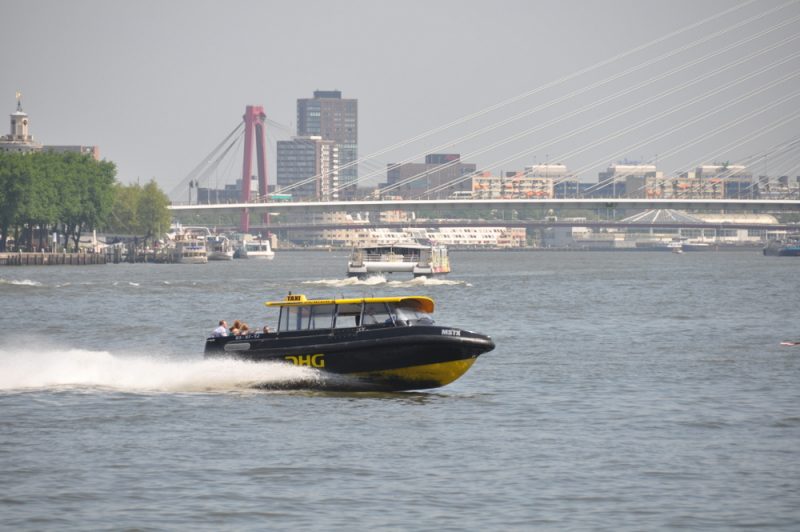 Looking for a different way to start your night out in Rotterdam? Take the water taxi! Head down at the back of the hotel and let the water taxi take you to a restaurant and bring you back after a great night out.
We absolutely recommend you to stay at this wonderful hotel next time you visit Rotterdam!
Mainport by Inntel Hotels
Leuvehaven 77
3011 EA Rotterdam
The Netherlands
+31 (0)102175757
www.mainporthotel.com