The brand new Mykonos Riviera is a sparkling new addition to to the island of winds.With its ultra chic nautical themed style, scintillating sunsets and glamour harbor views Libraryis this new Mykonos Riviera Hotel a fabulous place to stay on Mykonos!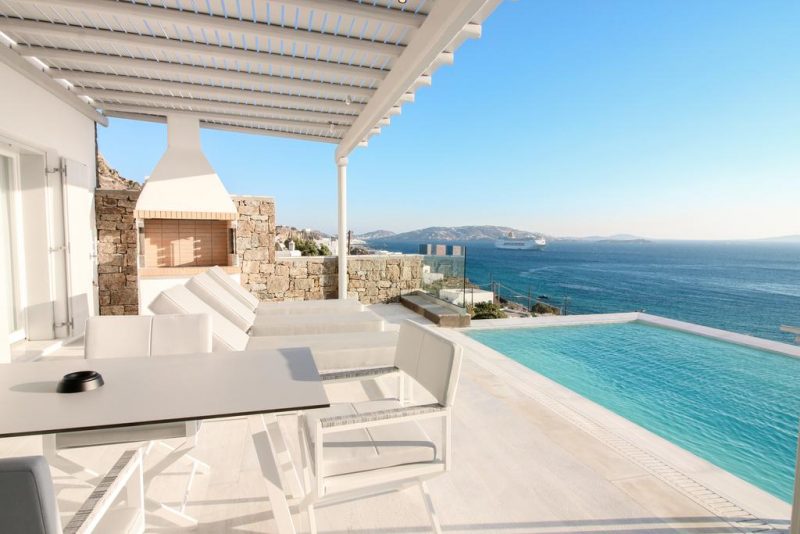 Mykonos Riviera Hotel is amphitheatrically built directly across the marina, offering the guest dreamy cruise ship views.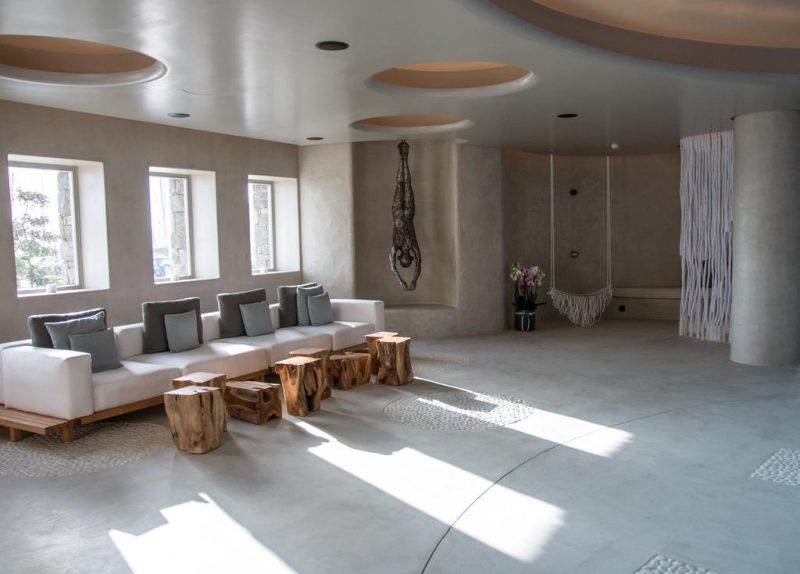 Location

Mykonos Riviera Hotel & Spa is a brand new 44 room/suite luxury hotel located just in front of the Tourlos Marina & Port. And also a lovely short stroll from the scenic, yet stunning Mykonos Town.
Restaurant & pool

Mykonos Riviera hotel features two beautiful restaurants with Greek and Mediterranean cuisine and a stunning 500 square meter Spa. In addition its 200 square meter infinity pool with the fiber optic lighting, is graciously cascading in the horizon. The design of the pool and bar area are impeccable, offering unsurpassed moments of relaxation. Order one of the amazing cocktails and enjoy your view!
The Spa

The Spa offers an array of treatments and boasts an indoor heated thalassotherapy pool, and also a fully equipped gym. The two restaurants promise unique culinary experiences, serving delicious dishes inspired by the Mediterranean and Greek cuisine.
Rooms & suites

The resort offers luxurious accommodation options, and unparalleled services and amenities. The superbly appointed and spacious rooms and suites of Mykonos Riviera promise nothing less than an unforgettable stay.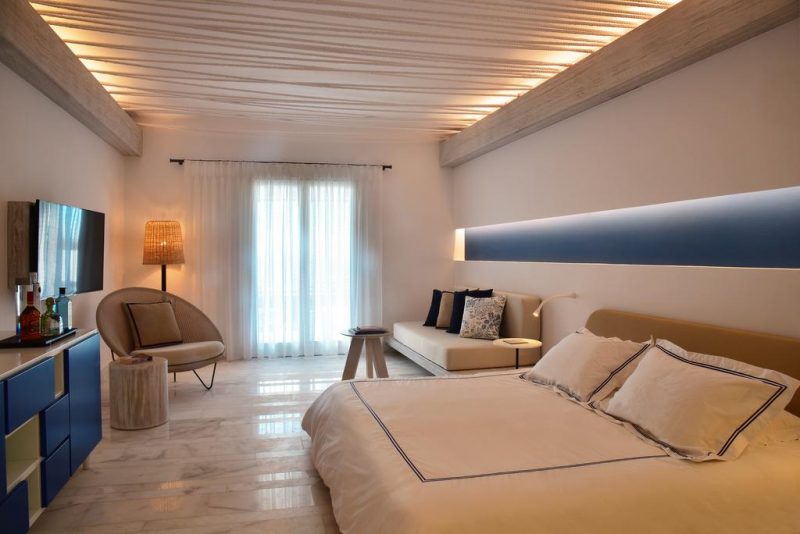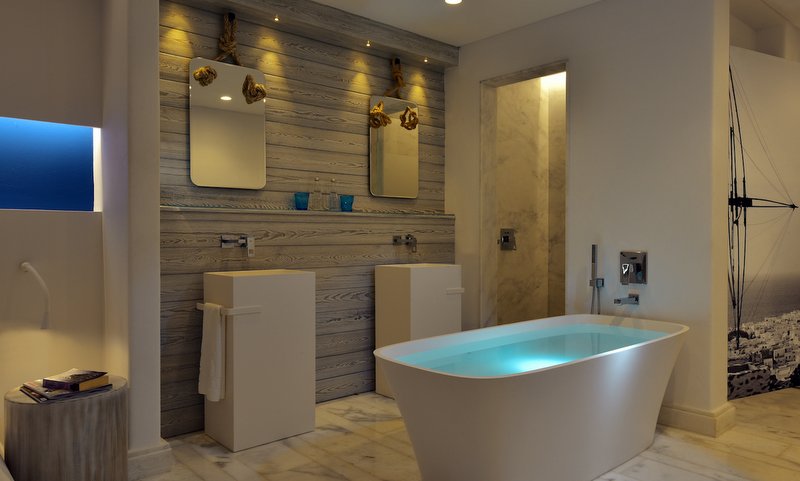 The decoration of the rooms is in the shades of blue and cream, with a natural light ambiance. The free-standing bathtub, the comfortable beds with the handmade mattresses, in addition with the wealth of amenities make these rooms an irresistible charming hideaway.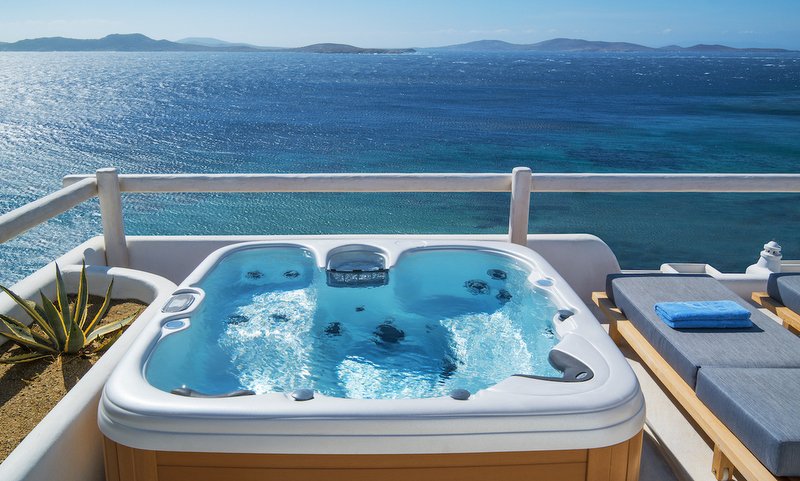 In addition the suites of Mykonos Riviera hotel offer the ultimate in luxury accommodation. They all have a private 55 square meter mini Spa, with sauna, steam bath and fitness equipment. Furthermore they feature a private pool, a heated outdoor Jacuzzi and an ultra-spacious sun-drenched terrace with sweeping views.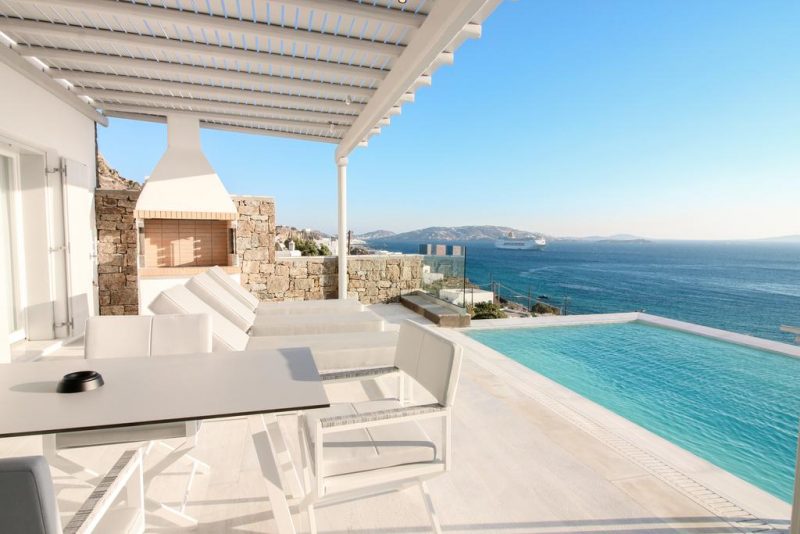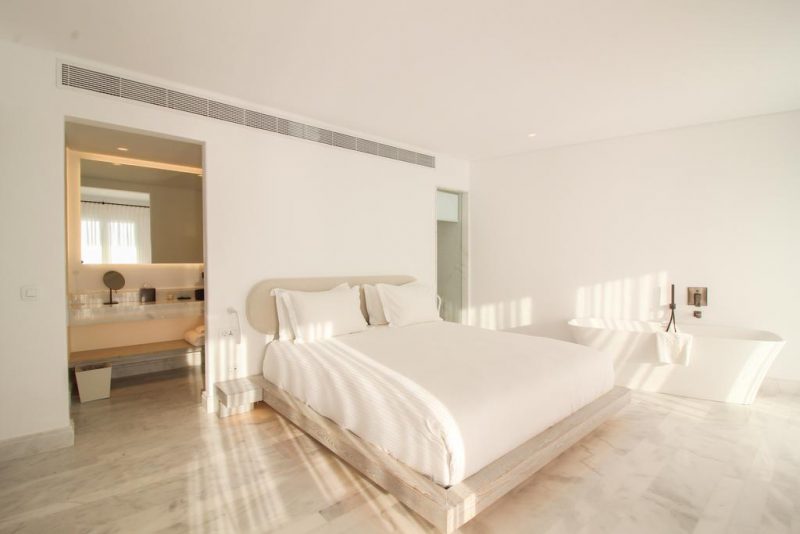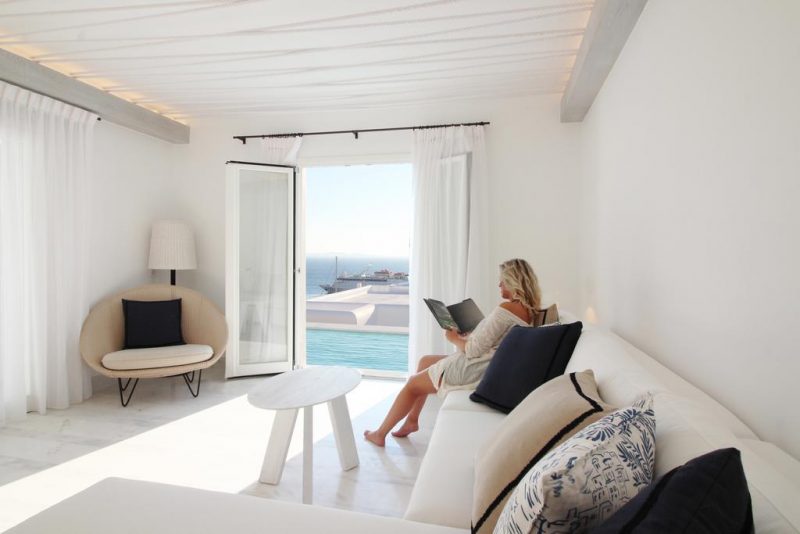 Extra services
The resort also offers a parking space, and plenty of services to it's guests, including room service, airport transfers and a super shuttle service to Mykonos town.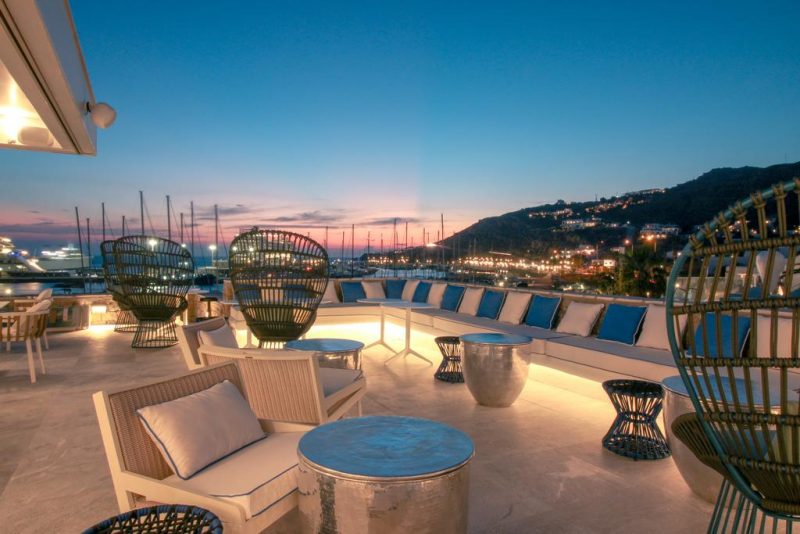 Mykonos Riviera is the new up-scale hotel in the island promising unique summer holidays in style!
Mykonos Riviera
Tourlos 846 00
Mykonos, Greece
Tel:+30 2289 440100
www.mykonosriviera.gr