NEO KVL Hotel is a fabulous & unique hotel located in the heart of Oisterwijk, Netherlands. It' s housed in a former factory, which has been meticulously restored and transformed into a modern and stylish hotel. The hotel's design celebrates its industrial heritage. While incorporating modern elements to create a warm and welcoming atmosphere.
Rooms & suites at Neo KVL Hotel
There's a variety of rooms and suites to choose from. All of which are spacious and well-appointed. And all feature plush beds, luxurious linens, and modern amenities. Futhermore, the suites offer even more space and amenities, including separate living areas, private balconies, and soaking tubs.
Restaurant & Bar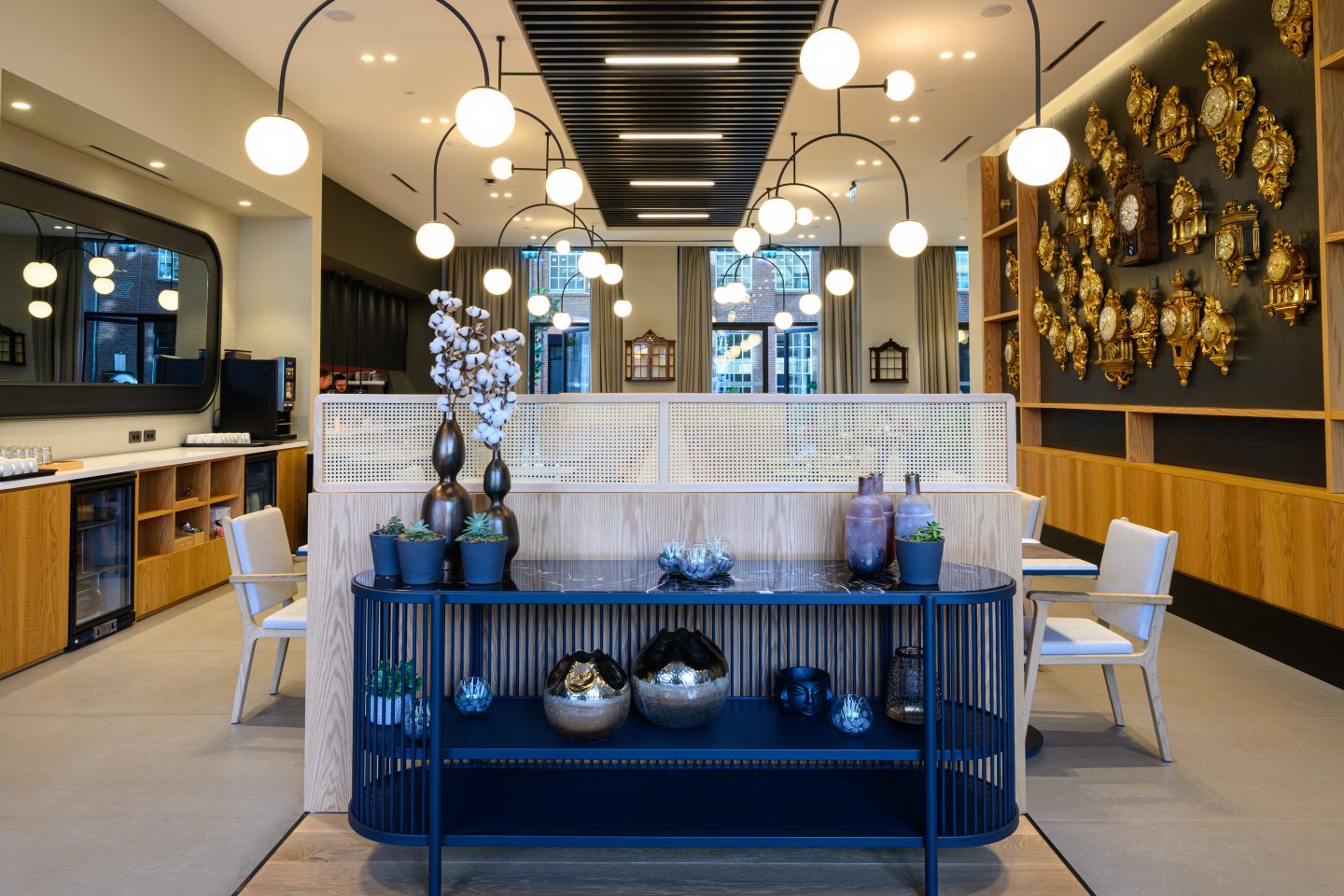 NEO KVL Hotel's restaurant offers a variety of dining options, from casual to fine dining. The restaurant is located in the hotel's grand lobby, which features a soaring ceiling and large windows that offer stunning views of the surrounding area. The menu features a variety of dishes made with fresh, seasonal ingredients. We loved the classic burger and the entrecote with the best french fries.
A breakfast to savor
NEO KVL Hotel's breakfast is a feast for the senses. The hotel offers a wide variety of breads and pastries, all made fresh by renowned chef Rober van Beckhoven. The breakfast also includes a variety of other items, such as fresh fruit, yogurt, and eggs.
The location of NEO KVL Hotel
NEO KVL Hotel is located in the heart of Oisterwijk, a charming village with a rich history. The hotel is within walking distance of the cozy village's center, where you can find a variety of boutiques, cafes, and restaurants. The hotel is also surrounded by forests, which offer plenty of opportunities for hiking and biking.
Overall, NEO KVL Hotel is a fantastic hotel that offers everything you need for a memorable stay. The hotel's unique design, comfortable rooms and suites, delicious food, and prime location make it the perfect place to relax and unwind.
NEO KVL Hotel by TASIGO
Almystraat 12
5061 PA Oisterwijk
The Netherlands
Hotel | Neokvl Hotel | Oisterwijk