Experience the Ultimate Glamping Escape at Parco Ibiza in San Antonio. If you're seeking a unique and luxurious holiday experience on the vibrant island of Ibiza, look no further than Parco Ibiza in San Antonio. Formerly an old camping ground, Parco Ibiza has been completely renovated and restyled into a chic glamping destination, combining the best of nature and comfort for an unforgettable stay.

The Location of Parco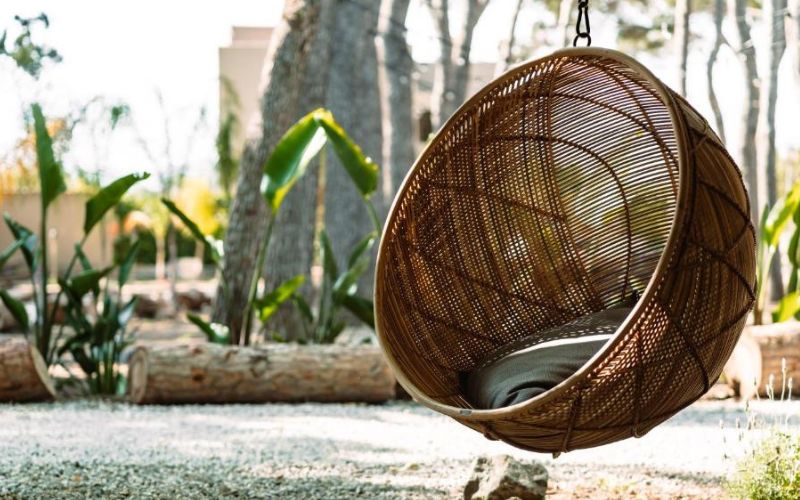 Location is key, and Parco Ibiza delivers with its prime spot just a short walking distance from the beach and the center of San Antonio. Whether you're in the mood for a day of sunbathing and swimming or exploring the vibrant nightlife and entertainment options.
Pool & Drink
One of the highlights of Parco Ibiza is its cool pool area, where you can relax and soak up the Mediterranean sun. Take a refreshing dip in the sparkling pool or lounge on the comfortable sunbeds, surrounded by lush greenery and tropical vibes.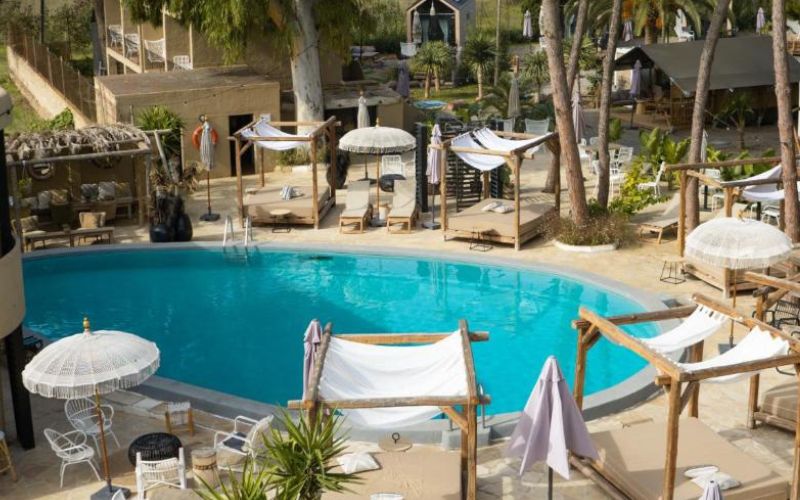 Speaking of drinks, the on-site bar at Parco Ibiza serves up great cocktails that perfectly complement the island's laid-back ambiance. Sip on a refreshing mojito or sample a local specialty while taking in the stunning views. The bar provides a vibrant social hub where you can unwind and enjoy the company of fellow glampers.
Parco: for Friends & Family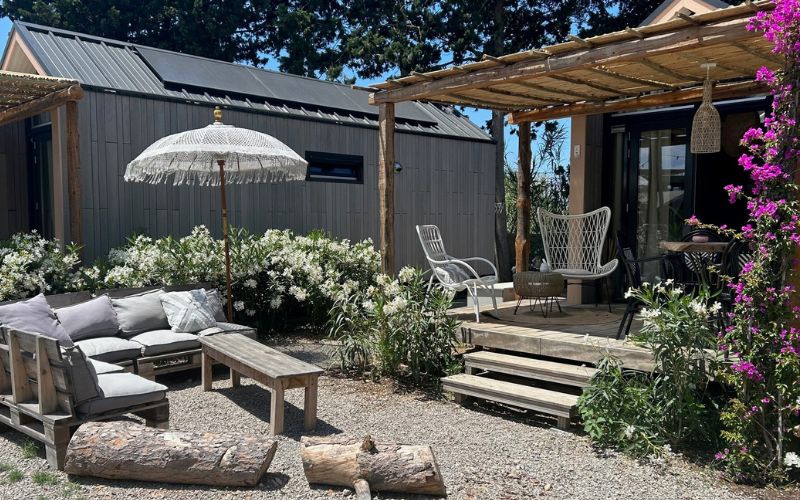 Parco Ibiza is not only an ideal destination for couples and friends but also for families seeking a memorable holiday. With spacious and comfortable glamping accommodations, families can enjoy a unique camping experience without sacrificing comfort. The resort offers a range of activities and amenities suitable for all ages, ensuring that everyone has a fantastic time.
Enjoy the night
One of the highlights of staying at Parco Ibiza are the theme evenings that are organized regularly. Immerse yourself in the vibrant Spanish culture with Flamenco evenings, where you can witness the captivating dance and music performances. Indulge in the flavors of Spain during Paella evenings, savoring the traditional rice dish bursting with delicious ingredients. And for those craving a classic BBQ experience, the resort hosts special BBQ evenings, where you can enjoy grilled delights in a relaxed and social atmosphere.
Parco Ibiza in San Antonio is the ultimate glamping destination, combining the allure of nature with the comfort and style of modern amenities. You can even book a breakfast every morning! Served by the pool, happy glamping!
With its fantastic location, walking distance to the beach and the center, a cool pool area, a bar serving great cocktails, family-friendly facilities, and exciting theme evenings, Parco Ibiza offers an extraordinary holiday experience on the enchanting island of Ibiza.
Parco Ibiza
Carretera de Sant Josep a Sant Antoni
07820 Sant Antoni
Ibiza, Spain
PARCO IBIZA – THINK BIG, LIVE TINY