Hotel Parister is a repurposed office building which now houses a stunning hotel with plush interior and great service. The hotel is located in a quiet street in the 9th arrondissement, just behind the Folies Bergères and a short walk to Opera Garnier and the major department stores. Between Montmartre and the small shops in the Pigalle neighborhood in the North, the Galeries Lafayette and the Drouot auction rooms in the West; and the Vivienne and Palais Royal neighborhoods, discover this unique and dynamic city by stepping in the shoes of a real Parisian!
Magazine worthy interior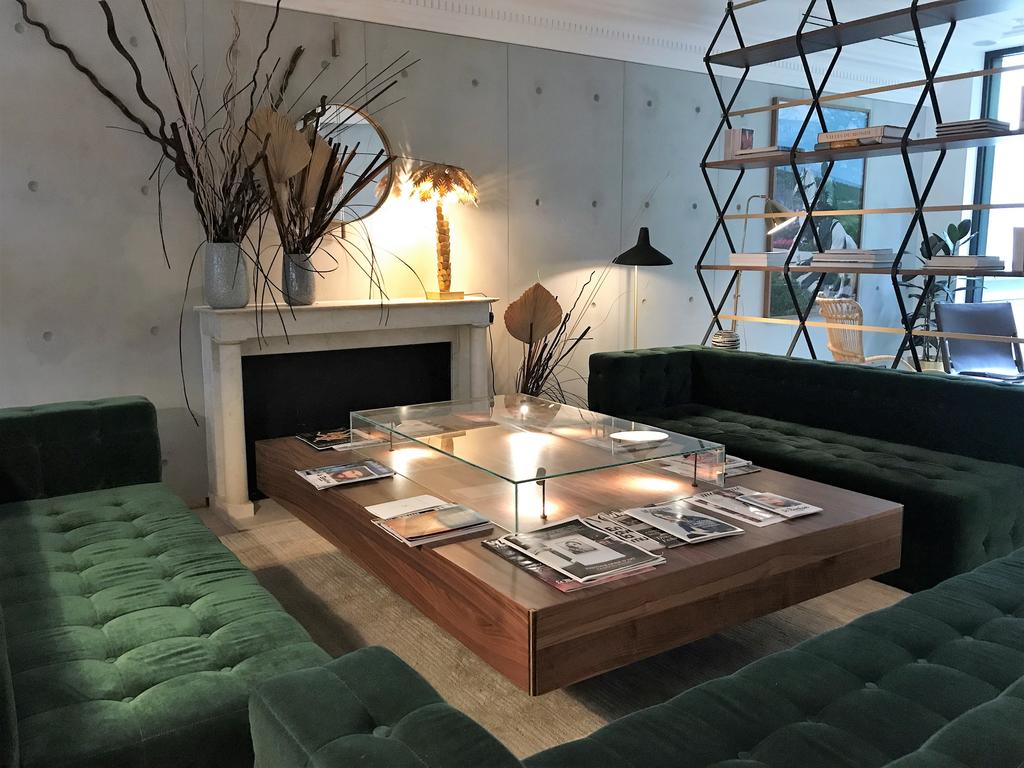 The minimalistic, yet stylish decor is definitely magazine worthy. Neutral tones, wood, green velvet furniture and bohemian vibes combined with that fine Parisian style. We would love to bring this interior design into our own home!
Lovely courtyard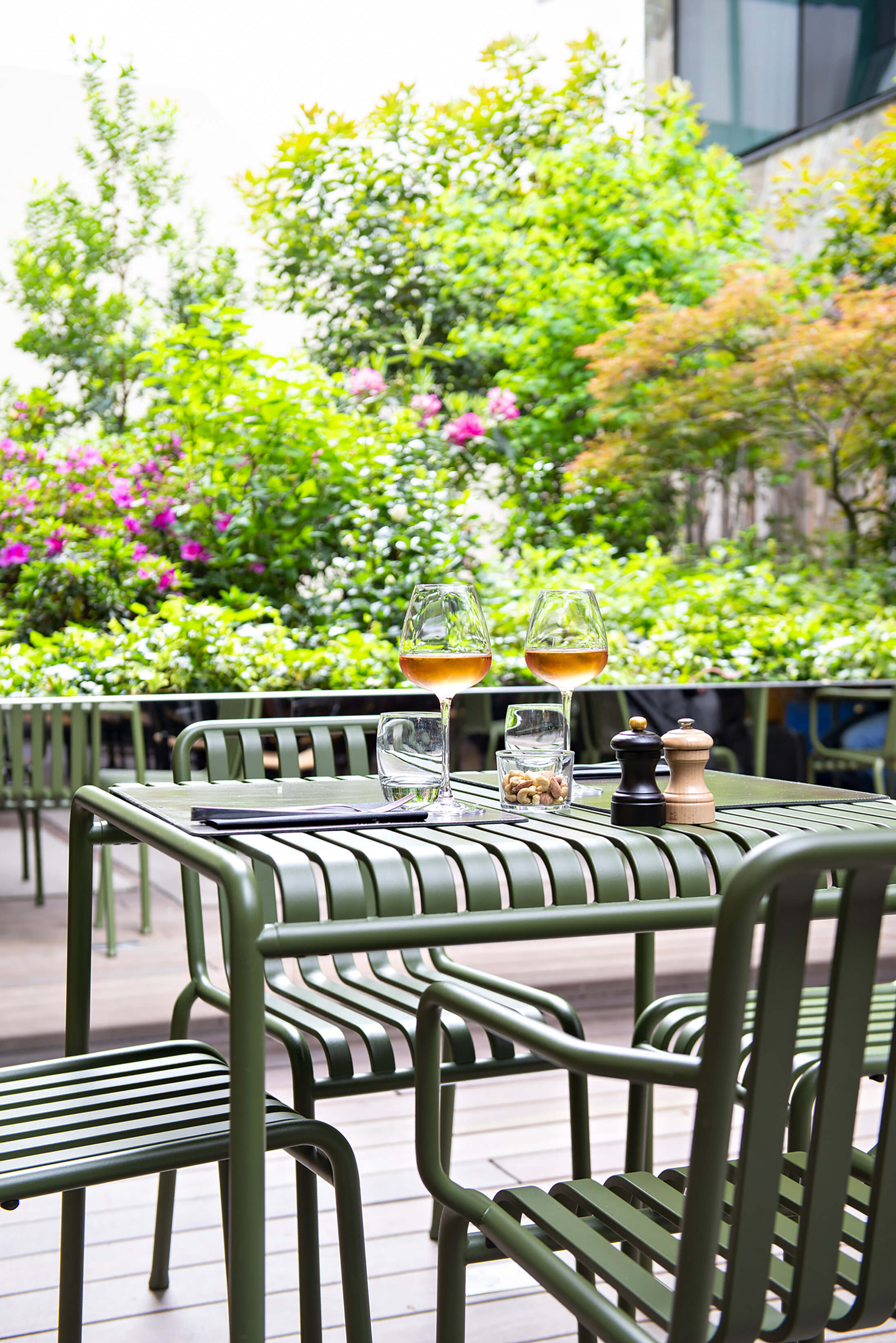 The gorgeous courtyard with wood decking, a jungle of plants and fine contemporary furniture invites you to have breakfast, lunch and dinner outdoors. It's also one of Parisians favorite spots for cocktails. Just a little peace of heaven in the middle of the city, we could sit here all day and night!
Spacious rooms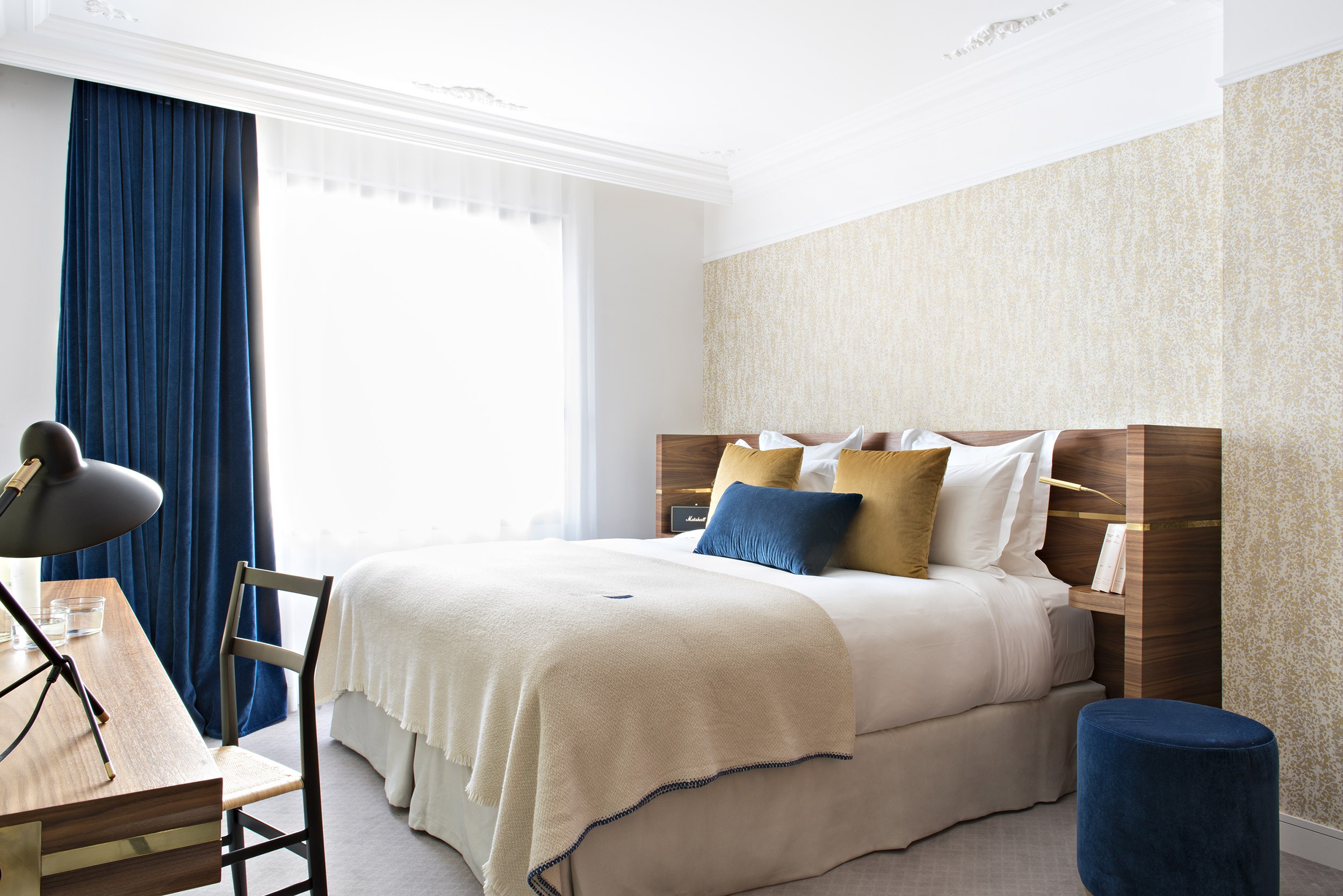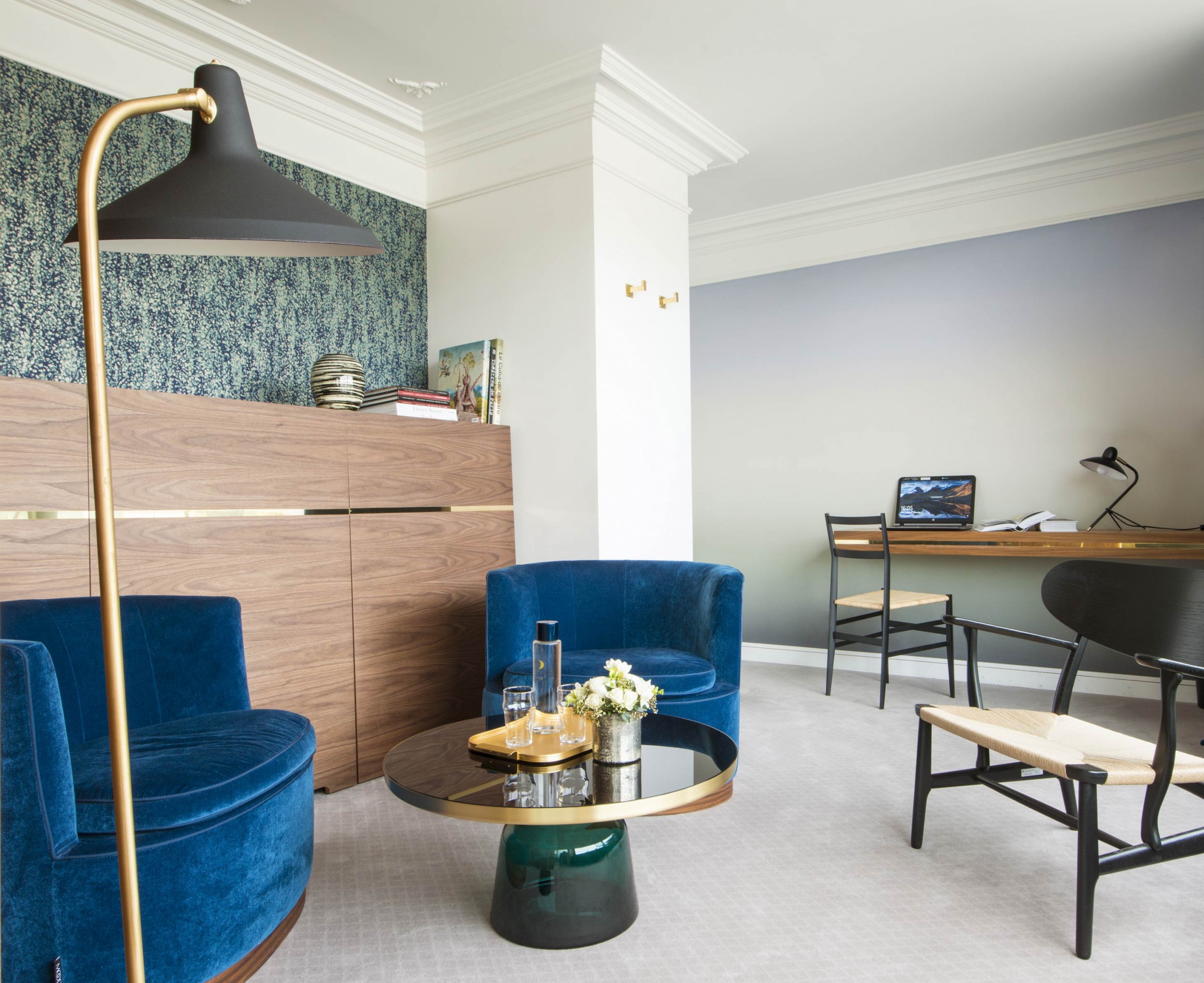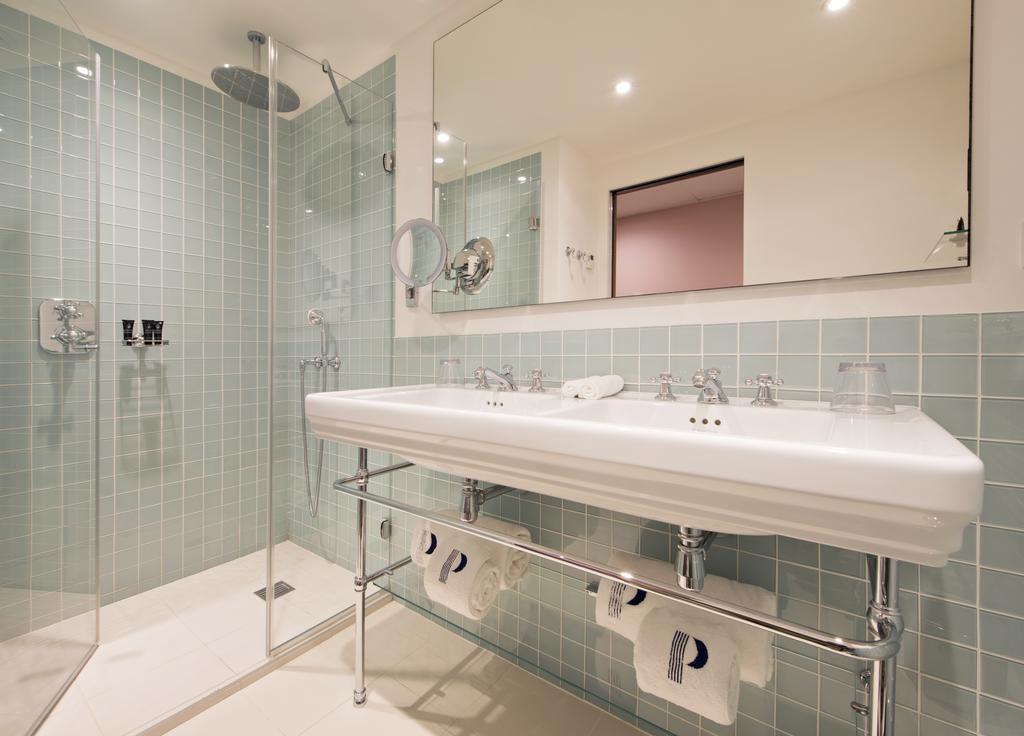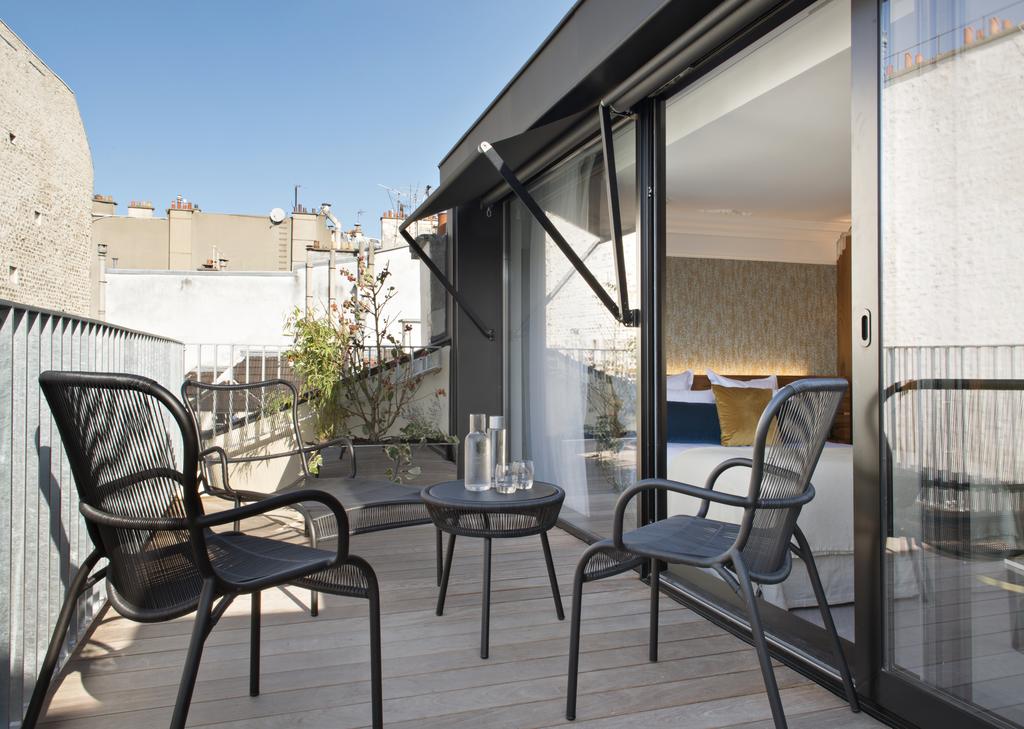 The spacious and inviting rooms are beautifully decorated. Walnut furniture and paneling, plush neutral carpets, mustard yellow and petrol blue velvet colors; great luxurious design! Some rooms have a terrace. Detail: all rooms include a complimentary smartphone with 24h connectivity to take with you during your stay in Paris!
Food and drinks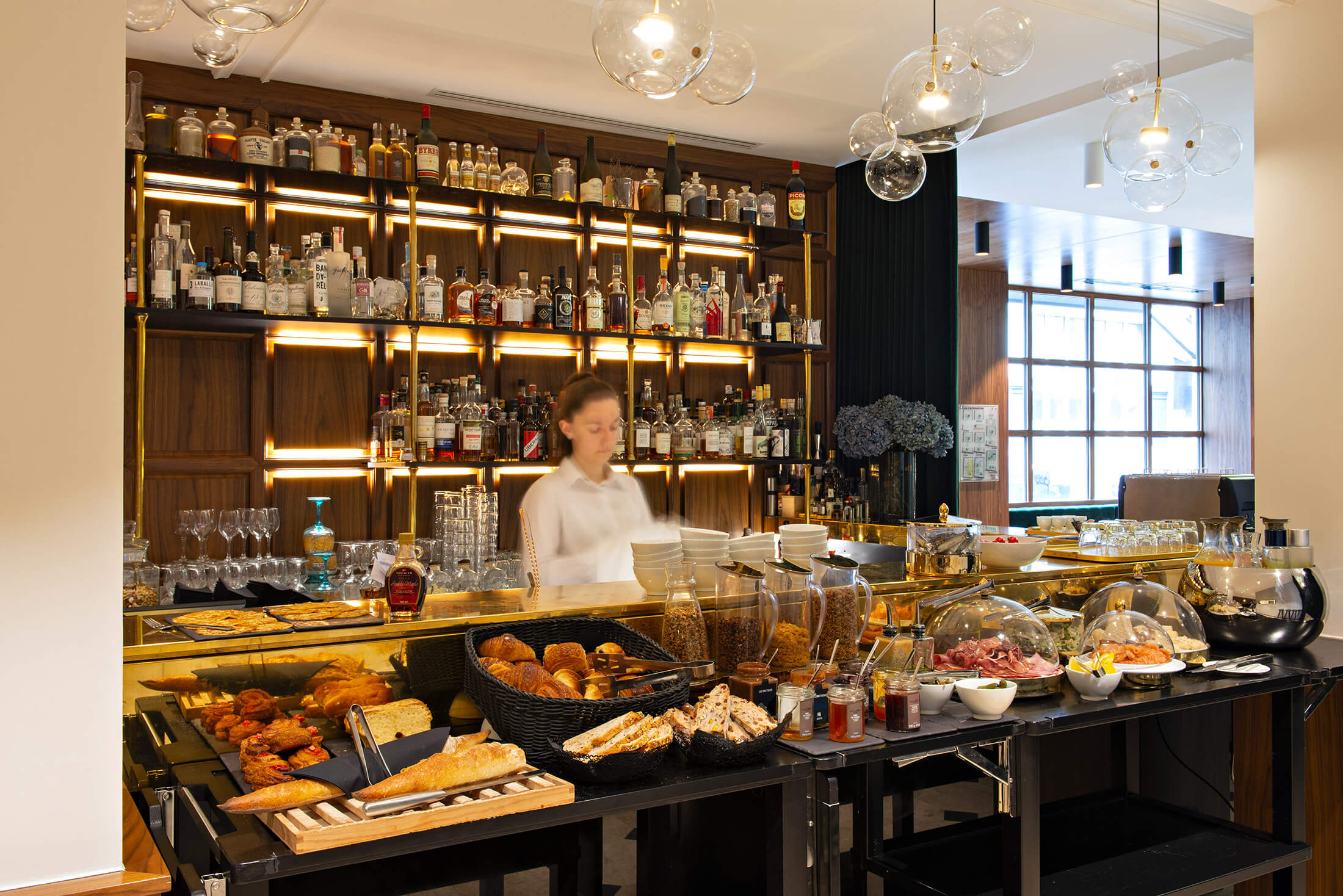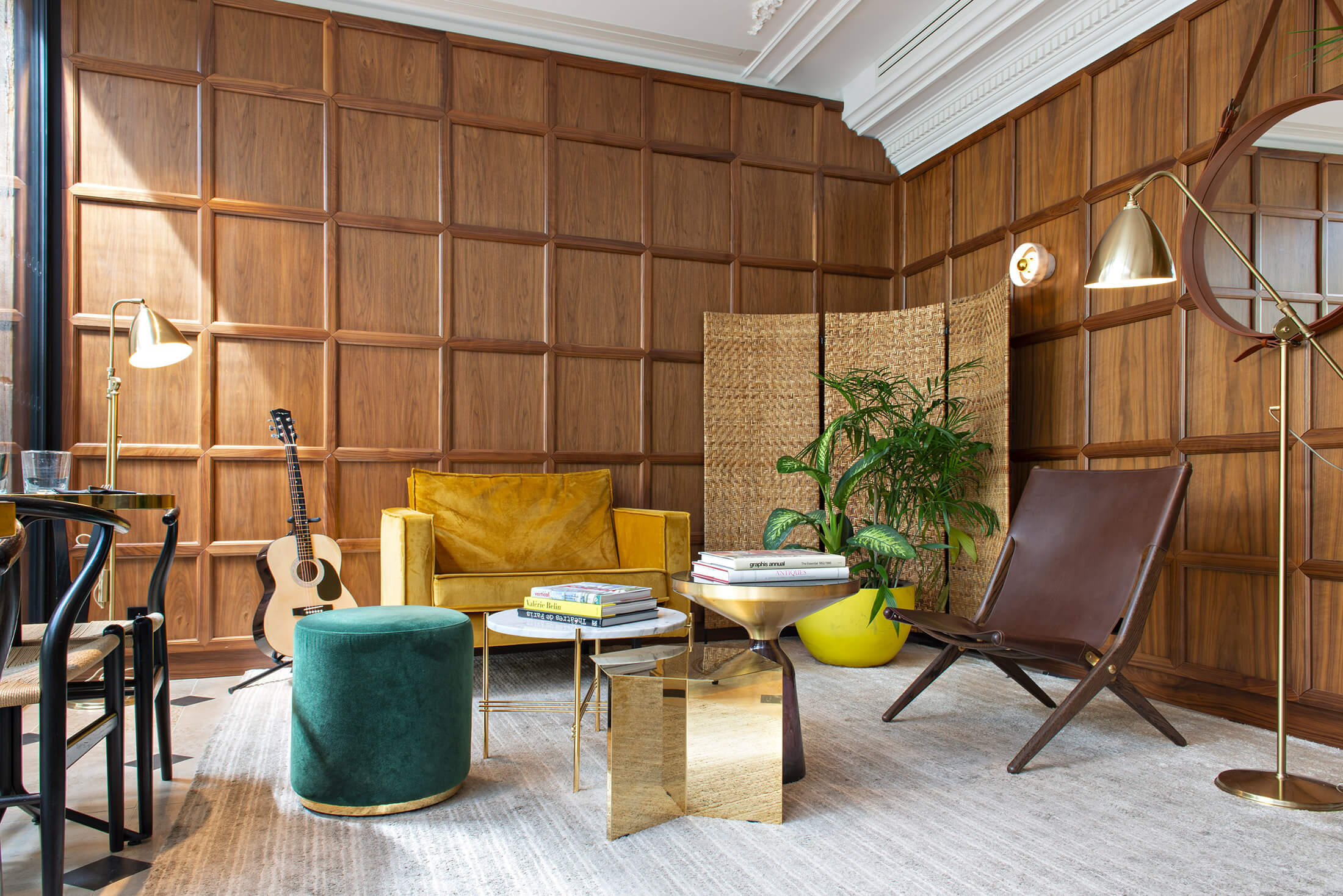 Delicious breakfast is served with a range of fresh products and freshly brewed coffee. A perfect start to a busy day exploring the city. For lunch & dinner the chef prepares tasty and healthy meals.
Spa and fitness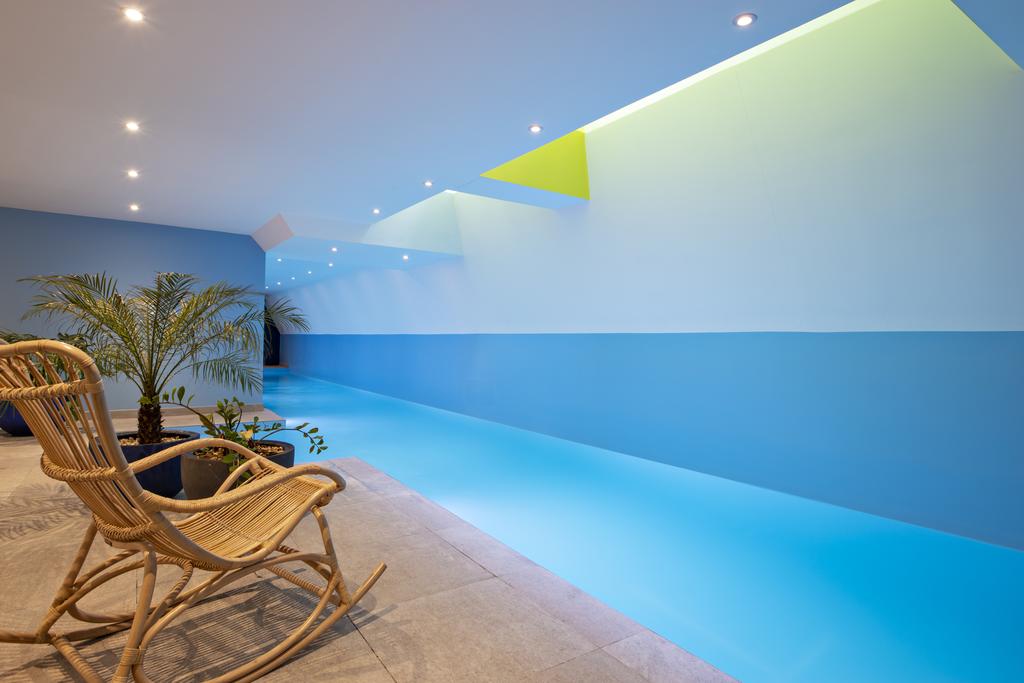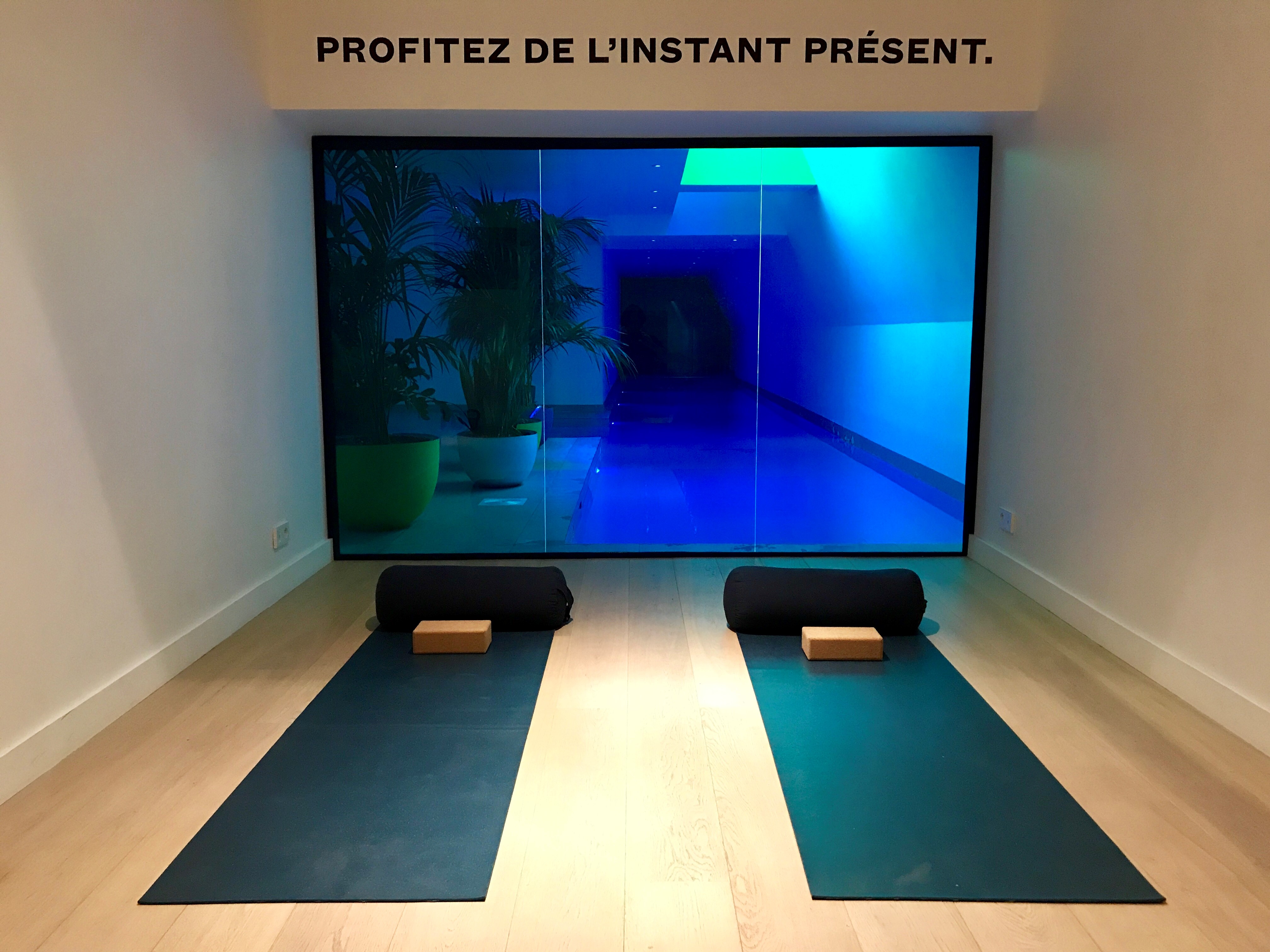 Swim a few laps in the 18-meter-long swimming pool bathed with natural light, visit the hammam, follow a yoga class or cross training with one of the instructors in residence or book a bike tour to discover Paris from another point of view.
Kids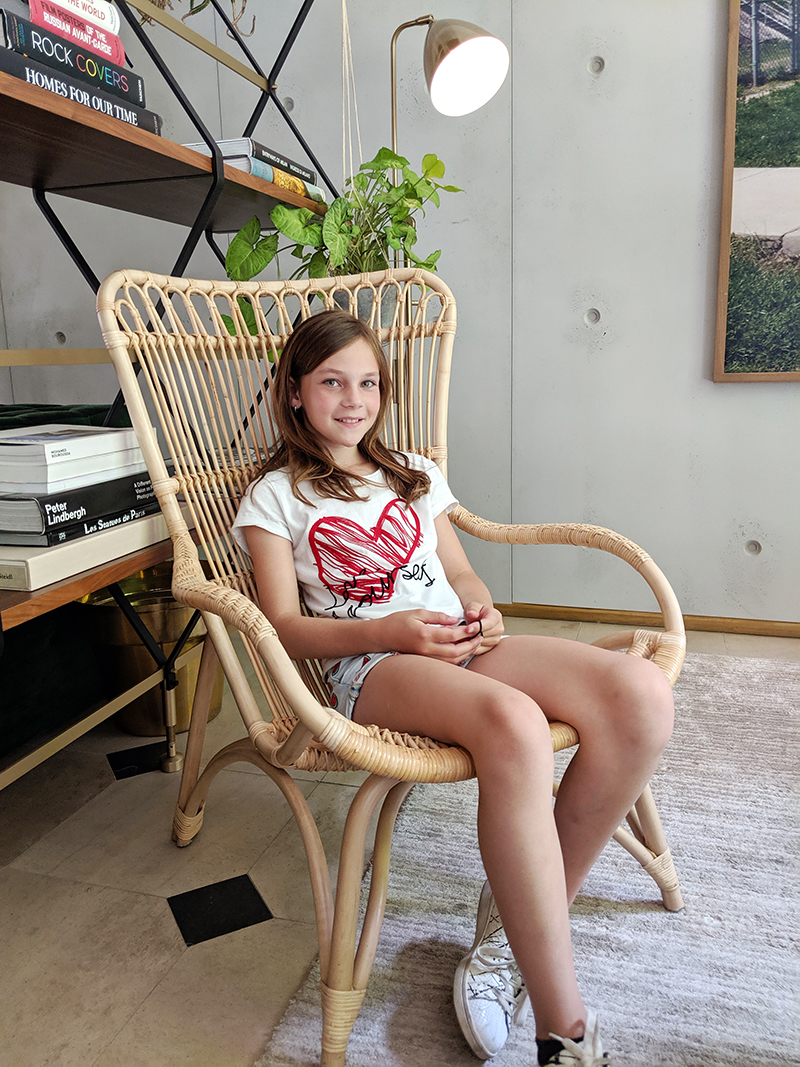 Nice to know: kids are more than welcome at the Parister Hotel. From connecting rooms to special menus, swimming classes and yoga classes for kids. Absolutely kid friendly!
Highly recommended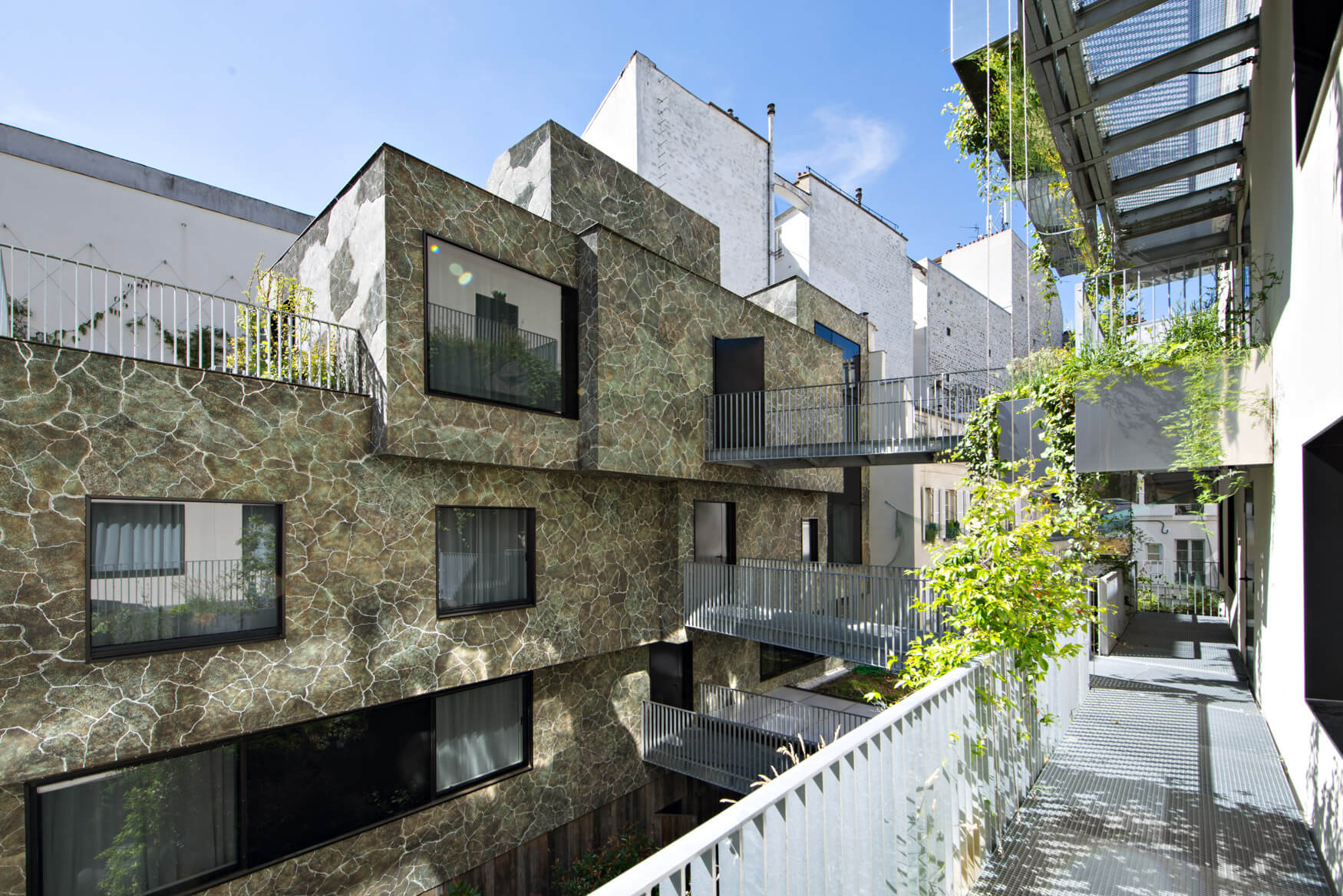 We loved our stay at the Parister Hotel. Visit this place for the ultimate Parisian experience!
Parister Hotel
19 rue saulnier
75009 – Paris
France
T: +33 (0) 1 80 50 91 91
www.hotelparister.com