Parkhotel de Wiemsel is a luxurious hotel located in the picturesque town of Ootmarsum, in the Netherlands. It's surrounded by lush greenery.
Rooms & Suites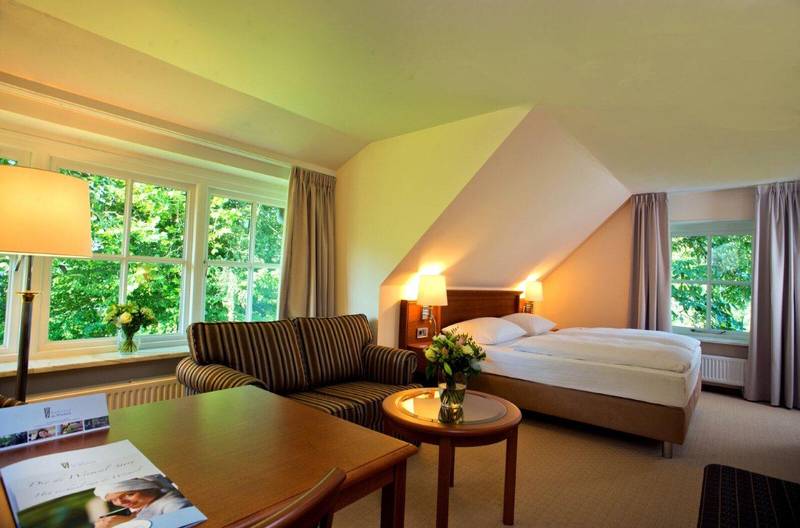 The hotel offers luxury rooms and suites. All are ndividually decorated and furnished to a high standard. Also, the rooms are spacious and comfortable, with all the amenities for a relaxing stay.
So, king-size beds, marble bathrooms, and private balcony or terrace. Furthermore, the suites are even more spacious and luxurious. All with additional features such as separate living areas & fireplaces. And even whirlpool baths.
Restaurant & Bar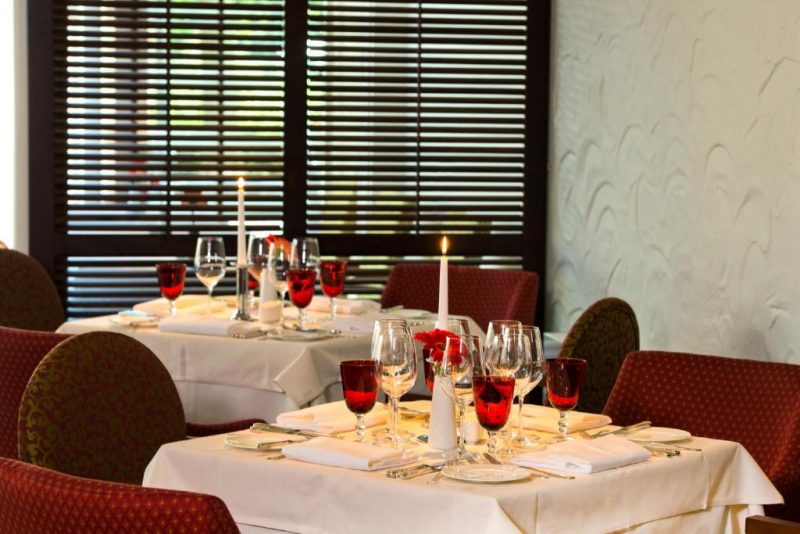 The hotel's restaurant, De Wanne, is a popular gourmet restaurant that serves exquisite cuisine. All dishes are made with fresh, seasonal ingredients. Furthermore, the menu changes regularly. But you can always expect to find a variety of dishes to choose from, including wonderful steak tartare, scampi salad, scallops, and cheese platters for dessert. The restaurant also has a cosy fireplace, which creates a warm and inviting atmosphere.
The hotel's bar is a great place to relax and enjoy a drink after a long day. Here you'll find a wide selection of wines, beers, and cocktails, as well as a variety of snacks & small plates.
Spa & Pool of Parkhotel de Wiemsel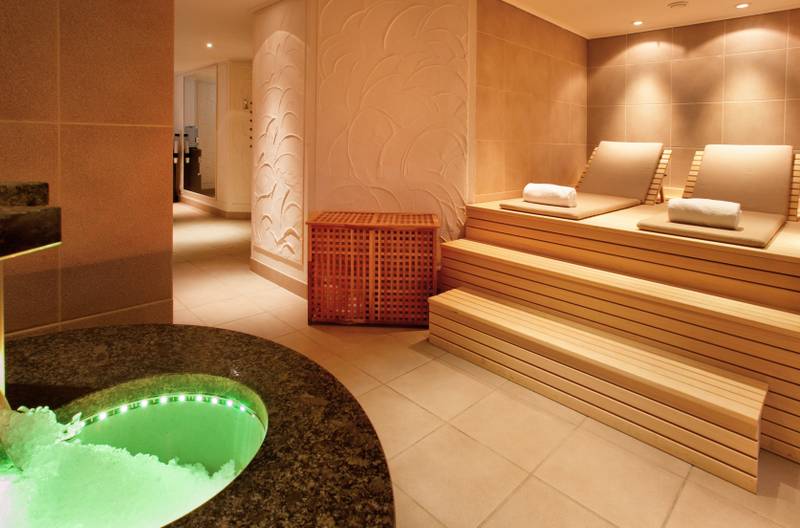 The hotel's spa is a haven of tranquility where you can relax and rejuvenate. This spa offers a variety of treatments, including massages, facials, and body wraps. Also there is also an indoor and outdoor swimming pool, a sauna & a steam room.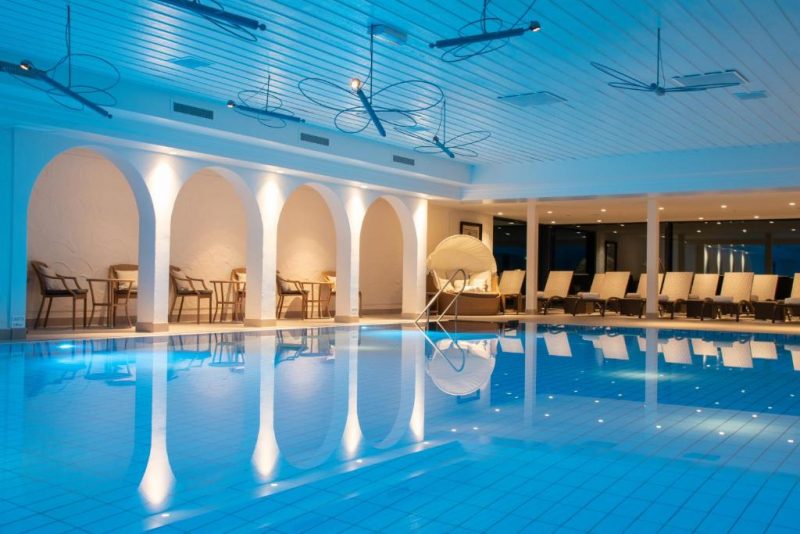 Staff, Art, and Surroundings
The staff at Parkhotel de Wiemsel are friendly and attentive, and they go out of their way to make sure that your stay is as enjoyable as possible.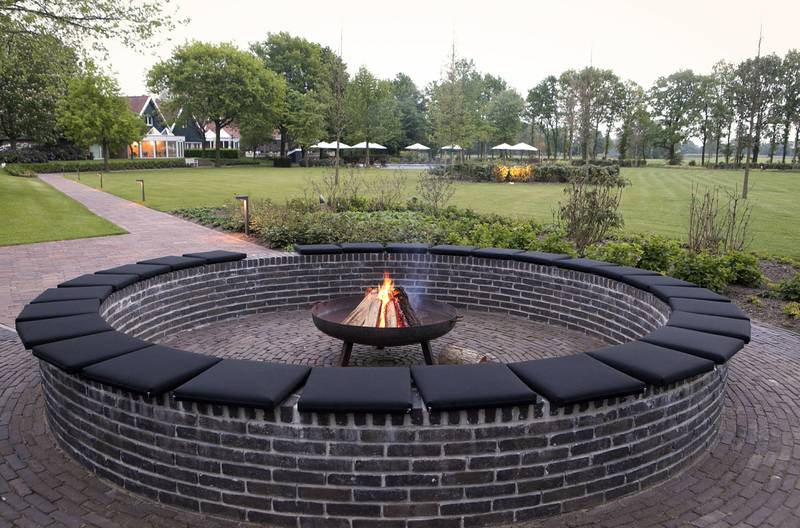 Nice to know: The hotel has a unique art collection that features works by contemporary artists from all over the world. Moreover, the art is displayed throughout the hotel. So you can enjoy art everywhere: in the lobby, the restaurant, and the spa.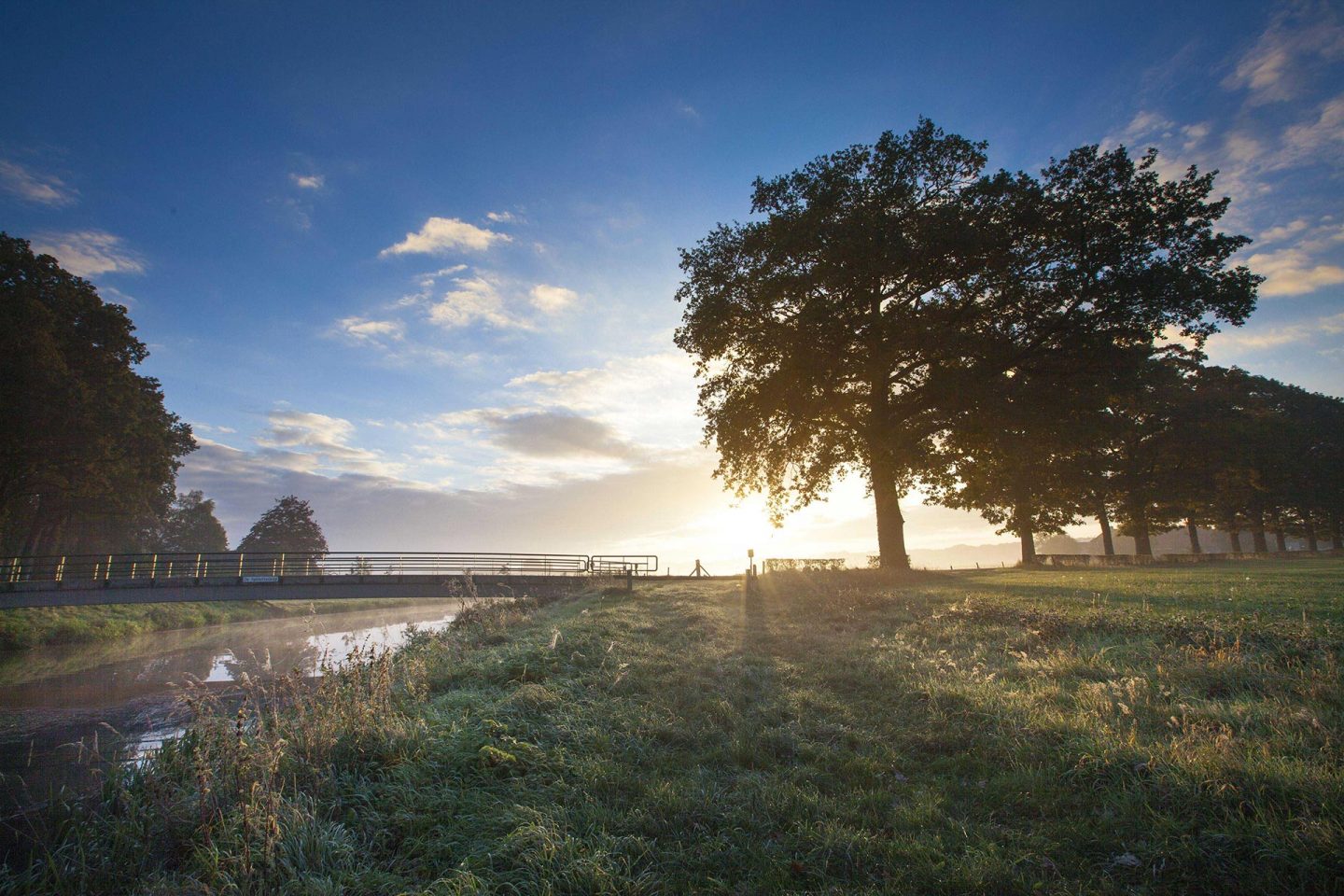 The hotel is surrounded by beautiful countryside, with plenty of opportunities for hiking, biking, and fishing. The town of Ootmarsum is also worth a visit, with its charming streets, art galleries, and cafes.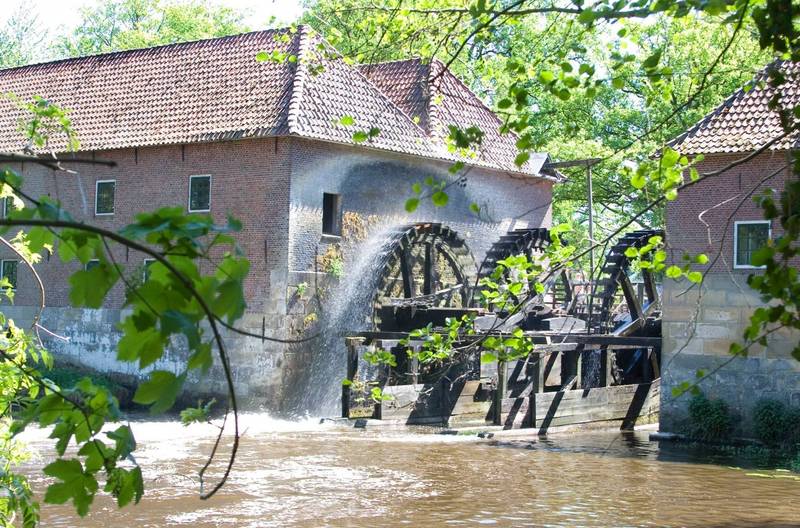 Overall, Parkhotel de Wiemsel is a fabulous hotel that offers everything you need for a relaxing and luxurious getaway. We highly recommend Parkhotel de Wiemsel to anyone looking for a truly special hotel experience.
Parkhotel de Wiemsel
Winhofflaan 2
7631 HX Ootmarsum
The Netherlands
▷ Parkhotel de Wiemsel met gastronomisch restaurant en kunstgalerie / Parkhotel de Wiemsel (parkhotel-dewiemsel.nl)