Experience a fresh chapter in Amsterdams historic story at Pestana Amsterdam Riverside. This stunning 5-star hotel is rising above the hippest part of town, De Pijp. Originally home to the Town Hall and Archive of the Amstel Community, this historic property has been beautifully restored. We were truly blown away by the beauty of this riverside hotel!

ENTRANCE
The impressive entrance, lobby and reception provides a warm welcome, before you retire to one of the 154 rooms and suites. High ceilings, wooden floors and arches are found all around the main building.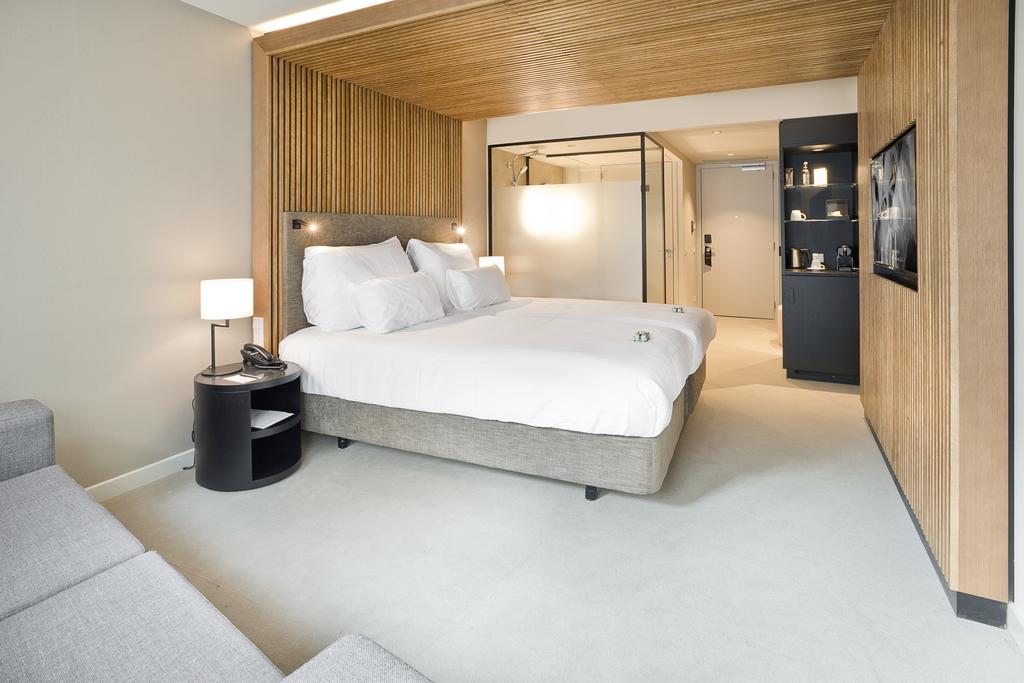 ROOMS
All rooms reflect a comfortable, luxurious and warm design. Rooms are located in the monumental Town Hall, Archive Building or in one of the new wings. Each building adds its own identity to the rooms and suites and provide an individual and unique experience.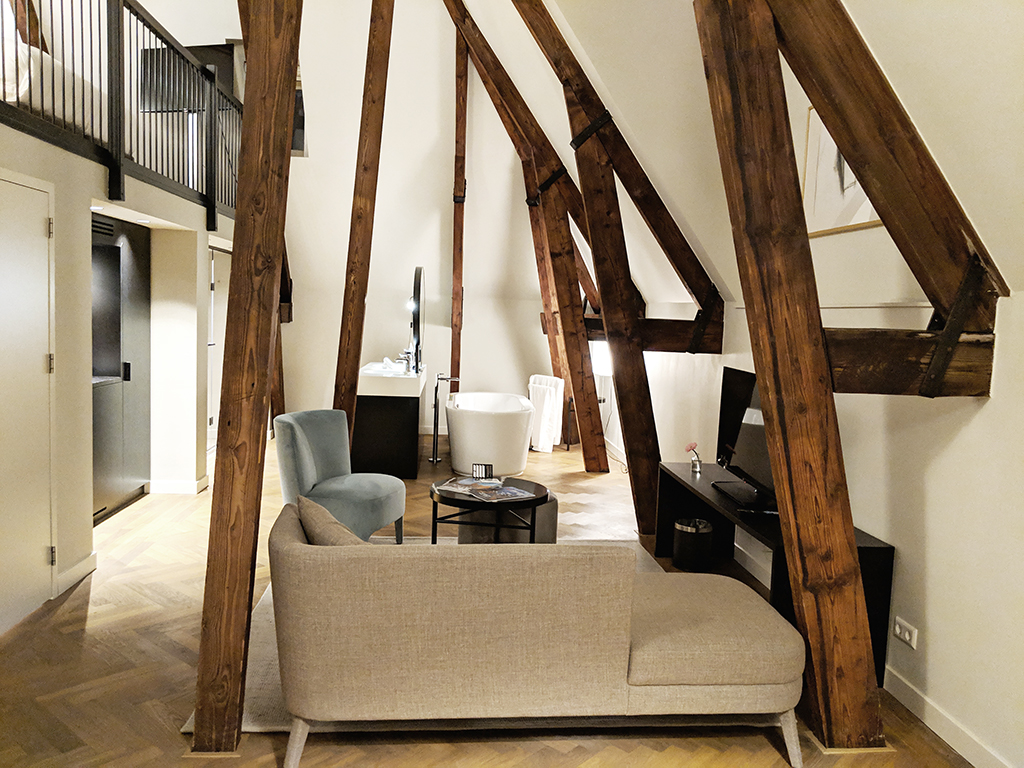 Do you have something to celebrate? Book the Clock Tower Suite! This suite is located in the Town Hall building. A private staircase led the way to this gorgeous and spacious loft suite with wooden ceiling boards. Downstairs an open bathroom with a bath as centerpiece and a huge double shower. Also a cozy seating area and a dining table. Upstairs the bedroom. We absolutely loved everything about this room!

SPA
Don't forget to escape to the peaceful spa with indoor swimming pool, saunas and treatment rooms. Here, you will find relaxation and the opportunity to recharge after an exciting day in the city.

RESTAURANT
Is it cocktail time already? Unwind with a drink at the ARC. bar. To fancy a perfect gastronomic experience, you can visit the amazing ARC. restaurant under supervision of Chef Peter Lute. Delicious breakfast and lunch is also served in this beautiful restaurant. In summer tables are set in the lovely courtyard.

PROUD
The city of Amsterdam already has plenty to be proud of; and now, the Pestana can be added to that list. Enjoy the sophisticated, yet intimate, experience in this beautiful hotel at the riverside of the Amstel River in Amsterdam. And outside the doors of this amazing hotel, a city full of culture and history awaits!
Pestana Amsterdam Riverside
Amsteldijk 67
1074 HZ Amsterdam
The Netherlands
T: +31 20 220 6900
www.pestanacollection.com