The place where the magic of Ibiza all began. Before celebrities and socialites bought or rented massive homes, they spent their holidays at classic and historic hotels. Pikes is one of those places. As soon as you enter the entrance, you feel that you are going to step into another world.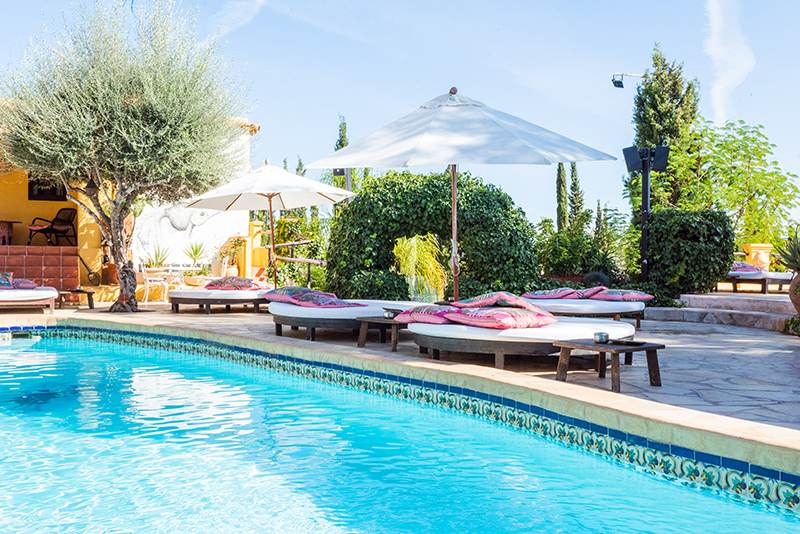 Multi award winning iconic hotel

The multi award winning Pikes hotel is famous around the world for its great vibe, laid-back days and hedonistic nights. In the 80's and 90's all celebs wanted to stay at Pikes. With a list including Freddie Mercury (who famously celebrated his 41st birthday at Pikes with a party so debauched it still lives in Ibiza folklore), Bon Jovi, Julio Iglesias, George Michael, Kylie Minogue, Grace Jones, Jean-Claude Van Damme, Boy George, Five Star, Naomi Campbell and Spandau Ballet. And the list goes on.
Eclectic and funky rooms
This adults only hotel has great vibe. Everywhere you turn there´s something different and quirky. It's filled with personal touches. The individually designed rooms are eclectic and funky. Some even have amazing roof terraces.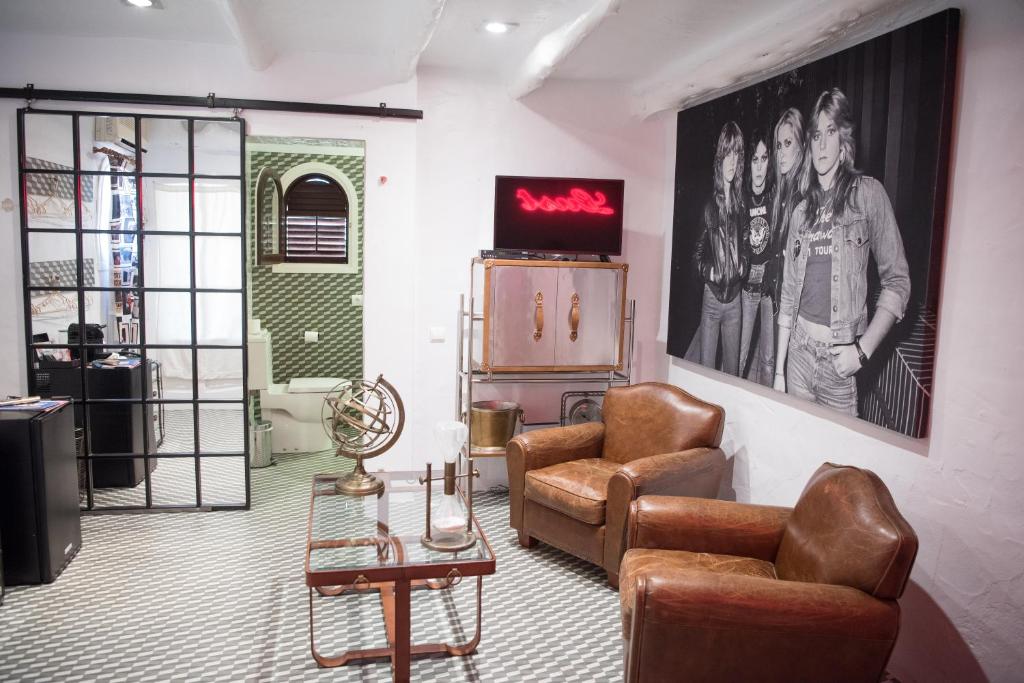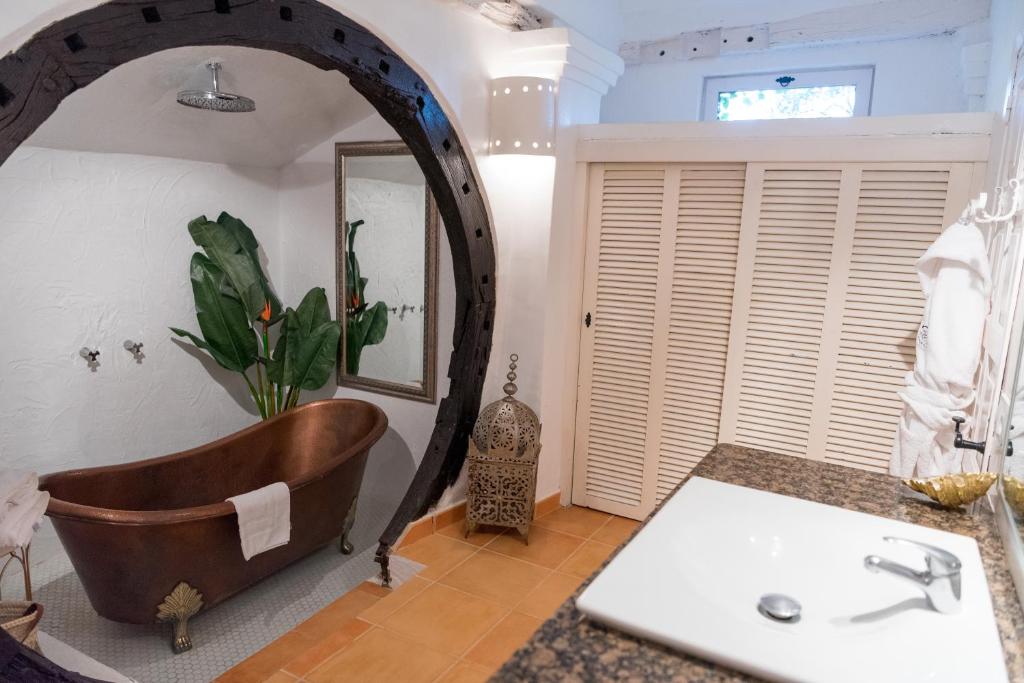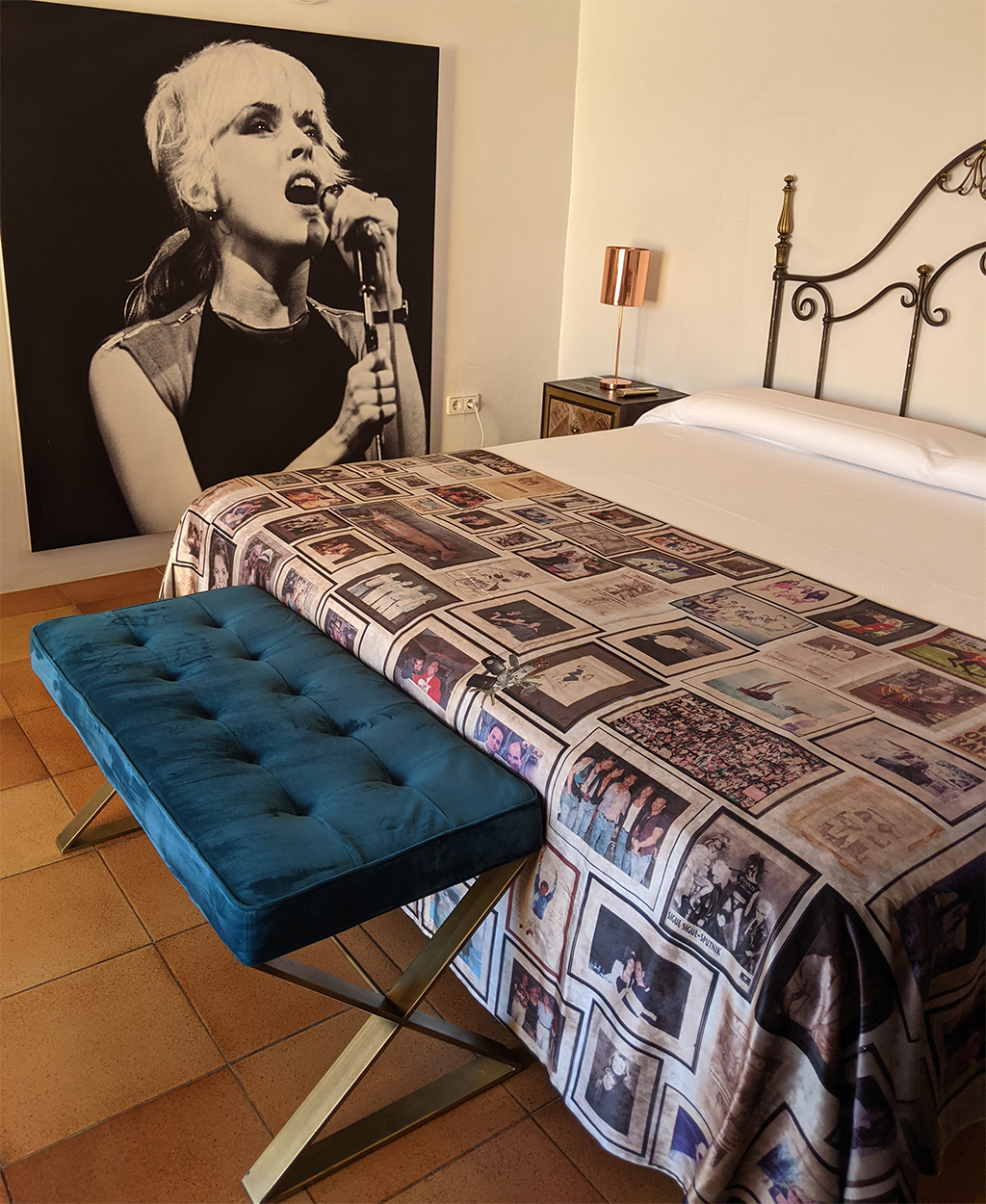 Club Tropicana
The pool is very chilled with nice music and a great atmosphere. So be sure to spent the afternoon at the pool on one of the comfortable day beds and have a swim in that legendary swimming pool (of Wham's Club Tropicana fame) with a sunken bar. Although there's no spa or gym at Pikes, there's a hot pink tennis court, Jacuzzi, and a variety of massages, fitness and yoga classes offered in the 'Rockovery' tent.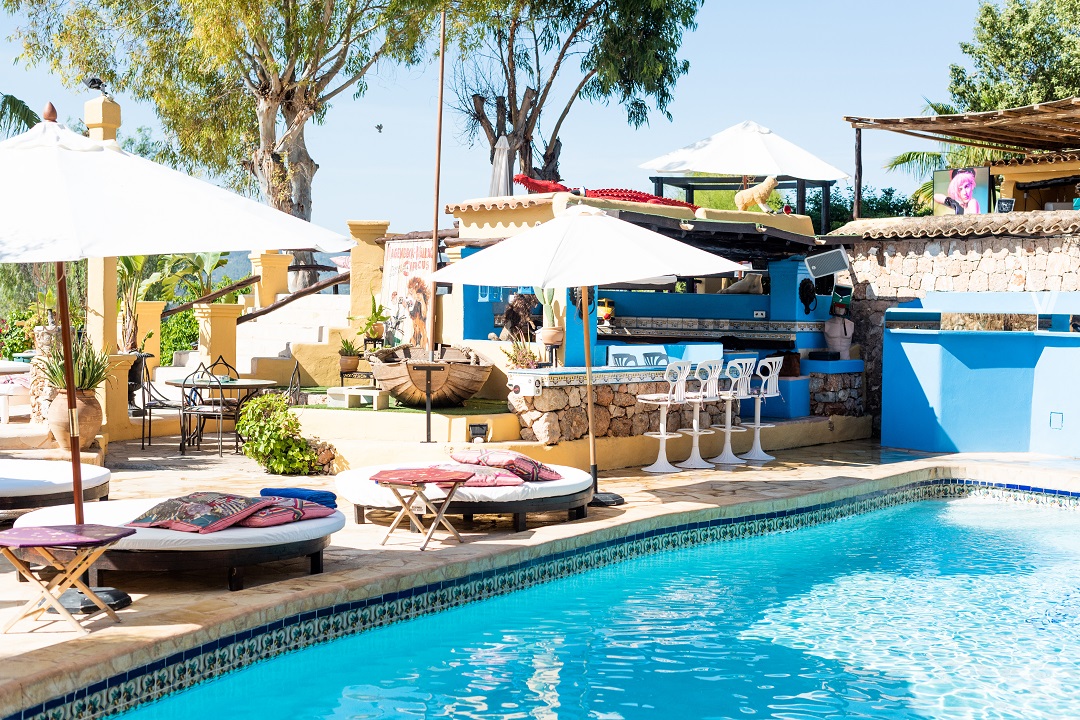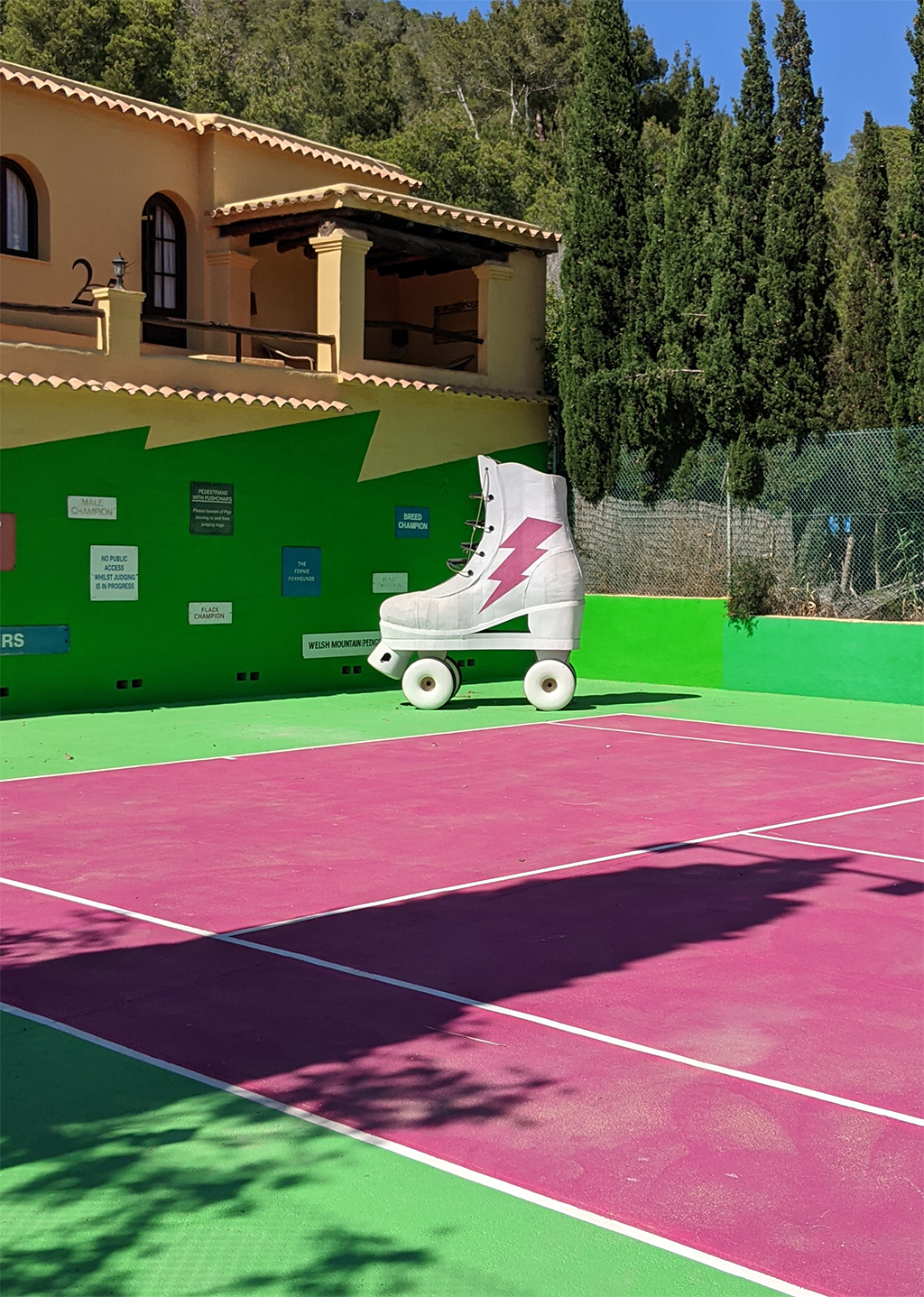 Live music and flamboyant guests at Pamelas
Dining at the gorgeous Pamelas restaurant is a must. With a bold décor of vibrant pink, Pamelas is kitsch, but all in the best possible taste. Musical entertainment at the hotel is amazing with live singers and guest DJs, providing a chilled laid-back Balearic backdrop. In the evening this place comes alive with an eclectic mix of creative, interesting, flamboyant guests. So much to see!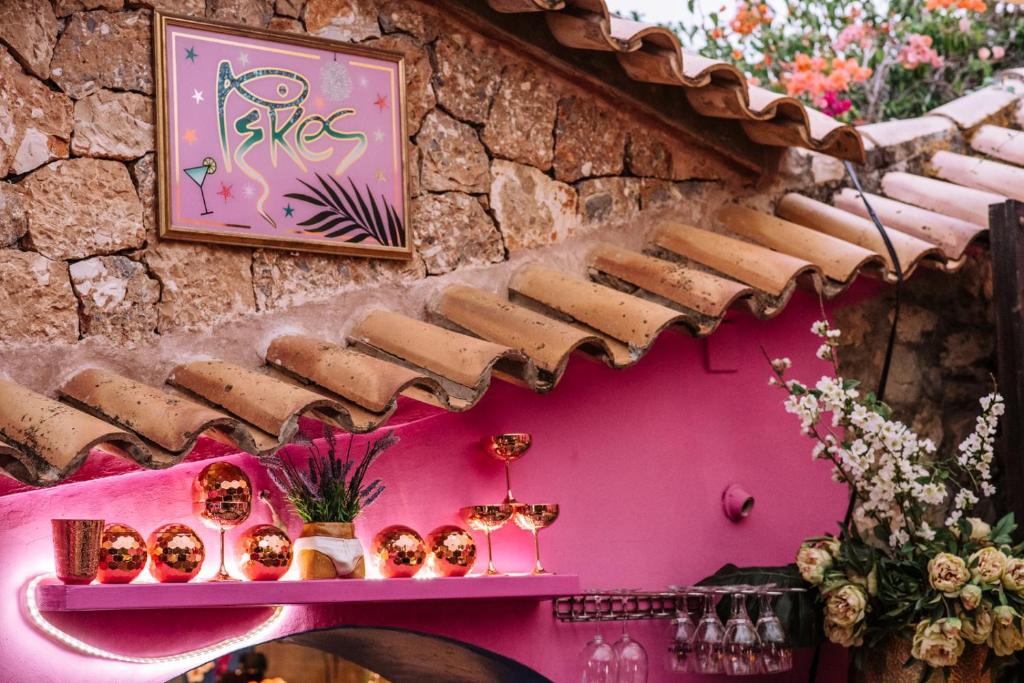 Food at Pamela's is really outstanding. The restaurant is famous for their all day brunch. In 2021 a dream-team a collaboration between Love Food Ibiza and Pamelas happened. Beautiful food meets rock 'n roll, which just so happens to be healthy too. Food is packed with delicious flavors and nutritional ingredients. Don't forget to order one of the unique cocktails from the Pikes Cocktail Book!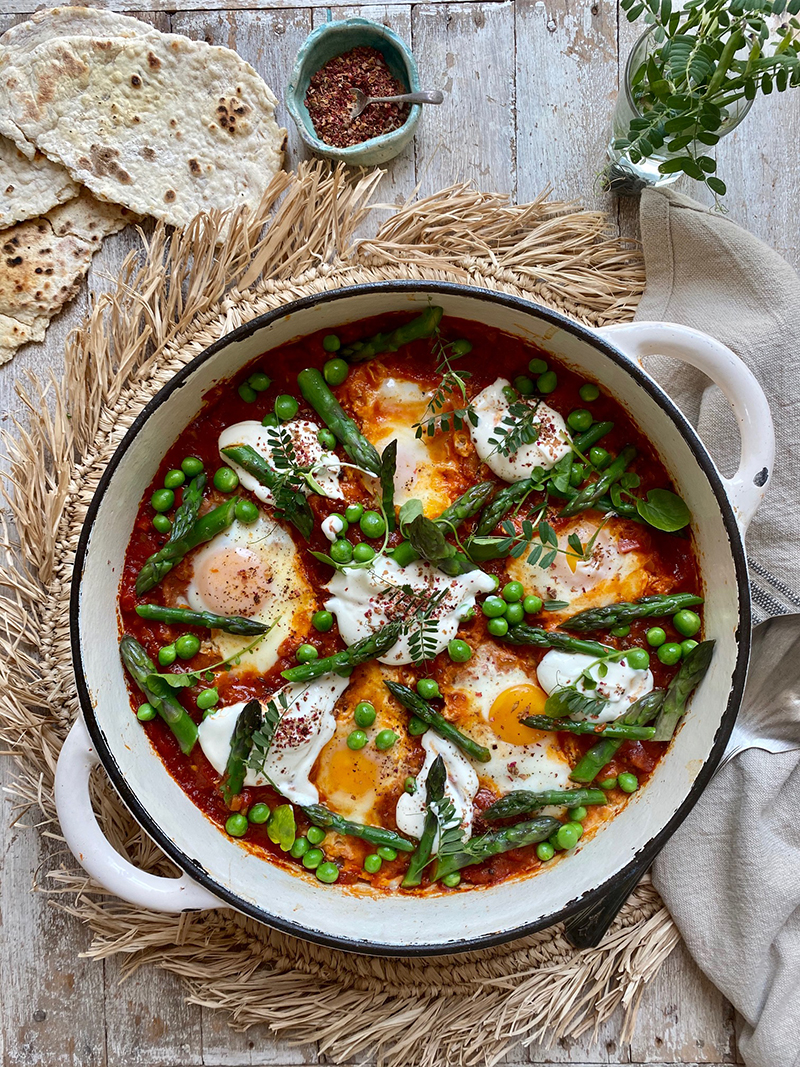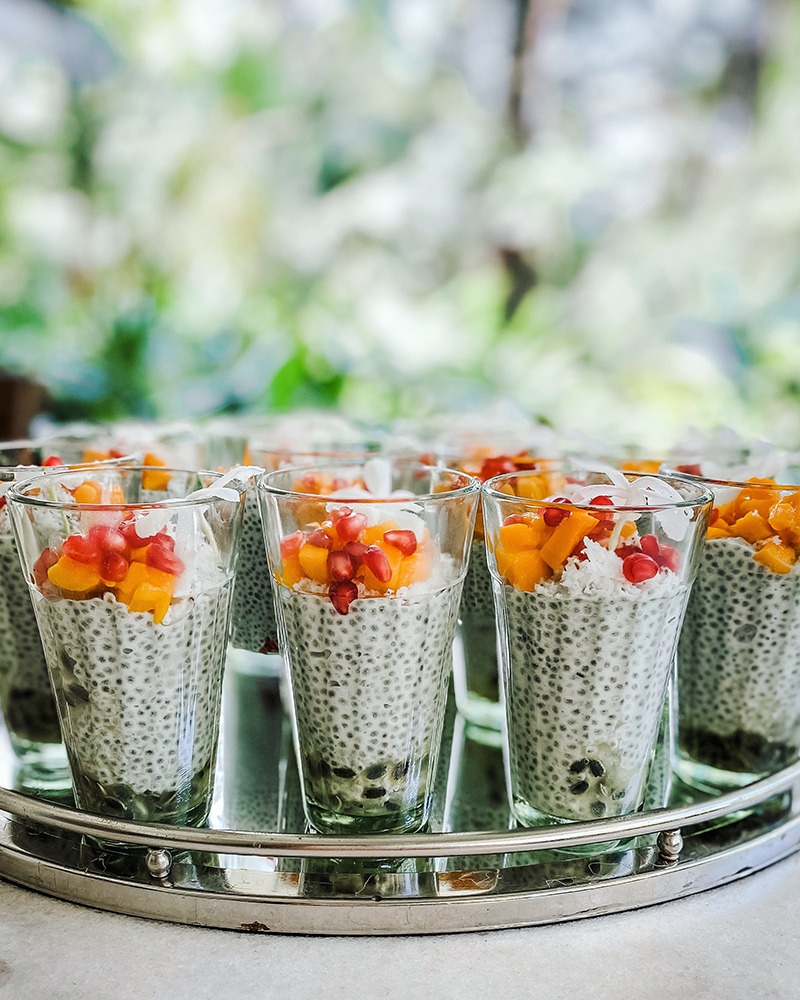 You can check in but you can never check out
So, if you're dying to spend your holiday time in the same place as the stars then we absolutely recommend Pikes. Such a kitschy and magical place! The only danger of booking Pikes is that once you check in, you'll never want to check out…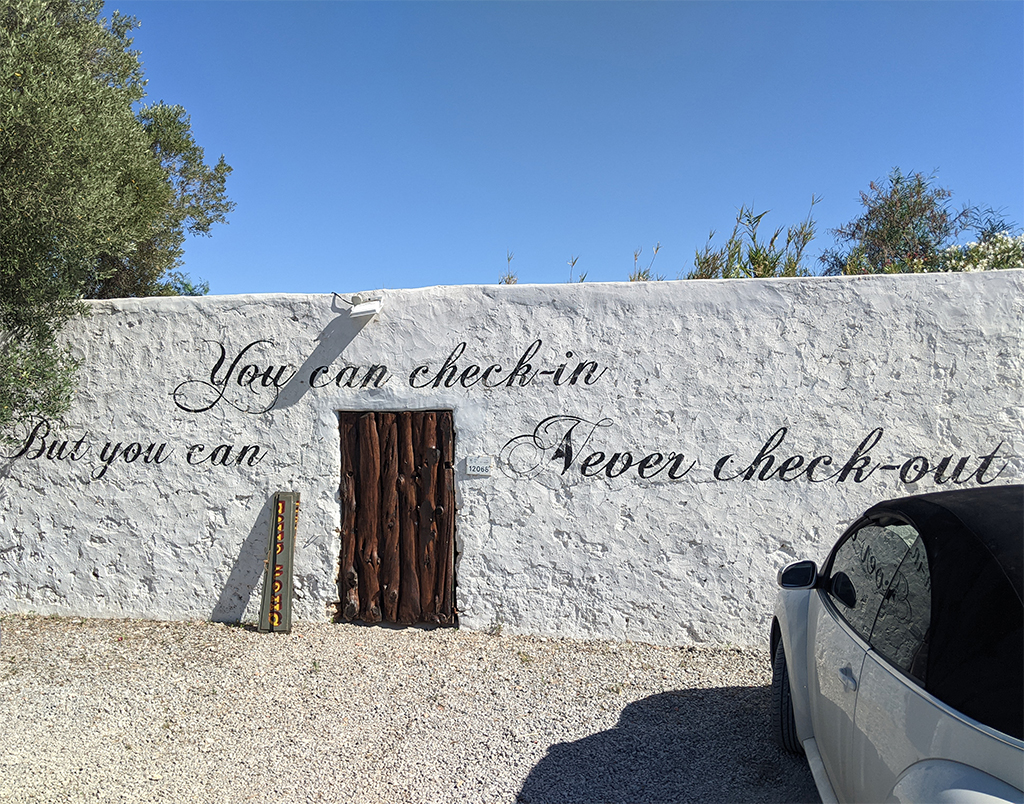 Pikes Hotel
Camí de Sa Vorera
S/N, 07820 Sant Antoni de Portmany
Illes Balears
Spain
T: +34 971 34 22 22
www.pikesibiza.com