Right in the centre of Schruns, the beautiful PURE Resort Schruns opened its doors in December 2021. With its prime location in the Austrian Alps, it offers a unique combination of luxury apartments with hotel services.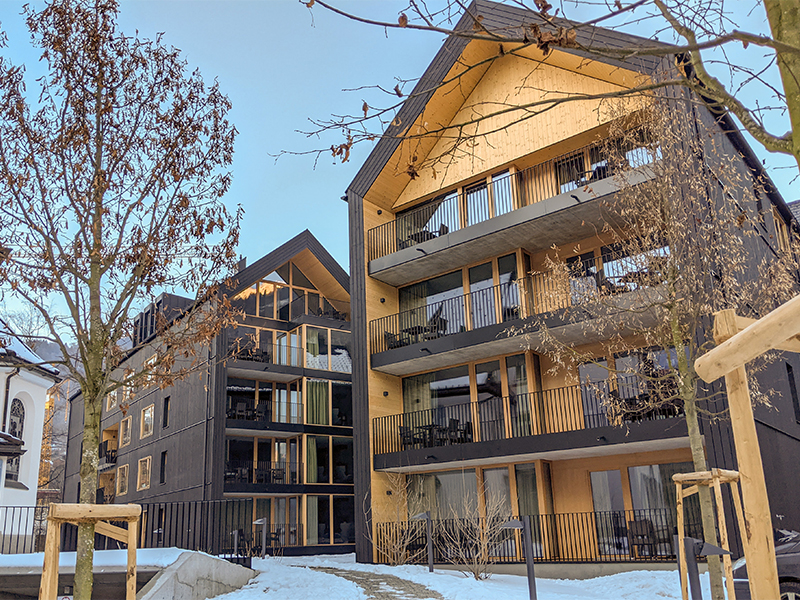 ARCHITECTURE
PURE Resort Schruns is characterized by modern architecture and the use of many natural materials. Alpine elements in a contemporary design give the building a stylish and exclusive look.
ROOMS
The apartments and hotel rooms offer a beautiful view of the surrounding mountains or the village. Ideal for families, the luxurious apartments are so spacious and equipped with every comfort. The interior design is absolutely stunning and luxurious, it makes you feel right at home. Bathroom is gorgeous as well, with the best bath and body products from Luis Trenker. You'll find a welcome package including a few essentials for your stay and we were surprised with some delicious treats as well. What else is there to say? The rooms are the perfect retreat to relax after an active day!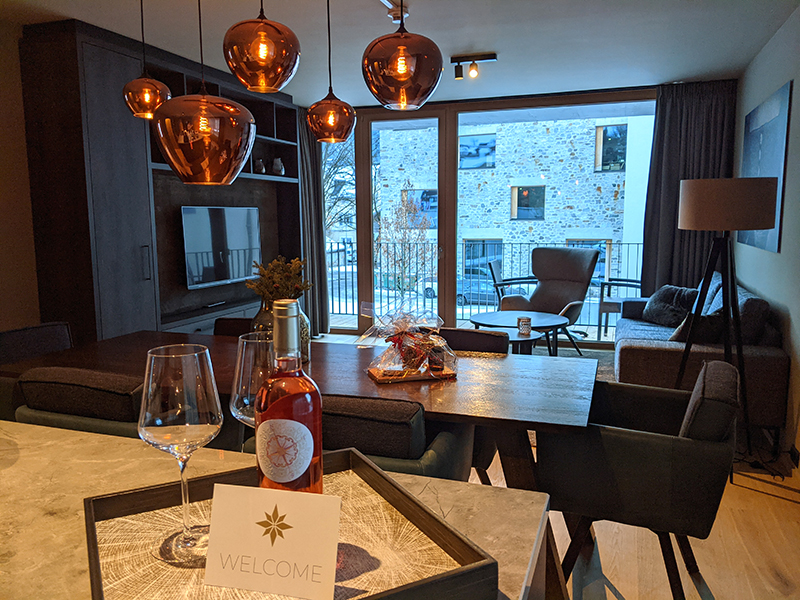 LOCATION
While the rooms tick all the boxes one would expect, a getaway to the Austrian Alps should not be spend indoors. PURE Resort Schruns is located almost directly next to the Hochjoch ski lift and in the heart of the Silvretta-Montafon area. Silvretta-Montafon is one of Europe's most stunning natural playgrounds. The mountains await at your doorstep. Just close your eyes and inhale. With access to 140 km of piste and a height of 2430, this is the perfect place for the whole family or just an escape on your own. For days off the slope, the friendly staff of PURE Resort can recommend a wealth of experiences to warm up your winter break, such as snowshoe hiking, tobogganing, ice skating, and more.
WELLNESS
After a long day spent exploring the great outdoors, you can experience PURE's wellness including sauna, steam bath & relaxation area. As the afternoon ends and the evening rolls in, be sure to have a dip in the outdoor heated pool!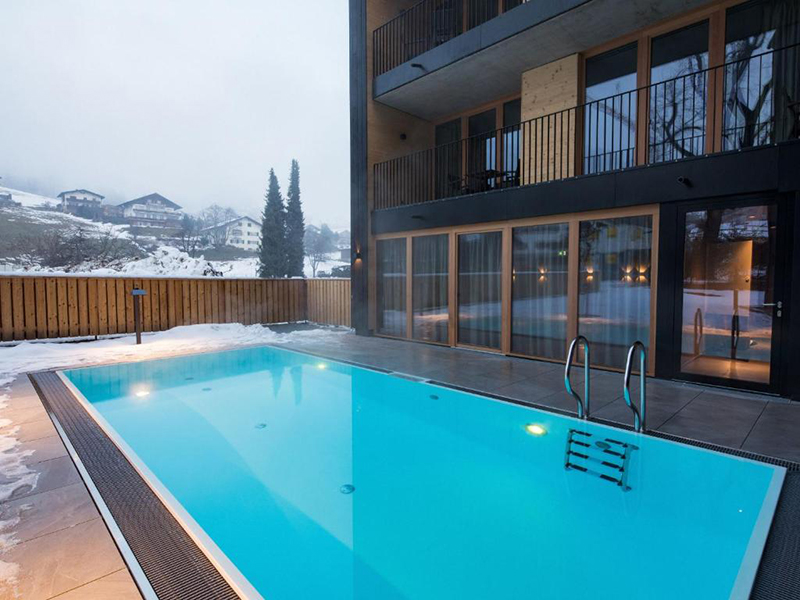 FOOD
Breakfast is served in boxes each morning. This box includes more than enough for a fantastic breakfast before hitting the slopes. Filled with fresh fruit, yoghurt, bread, smoked salmon, cheese, meat, eggs, orange juice, etc. There is no restaurant in PURE Resort Schruns, but plenty of good restaurants nearby. Or perhaps you'd prefer a relaxed evening in the apartment? There are also local takeaway or meal delivery options. Need some help or advice? Just ask at the reception! Or, of course, you can cook your own meal if you fancy making use of the kitchen. That's the great thing about the resort, it's all your choice!
DISCOVER
Let yourself be surprised by a warm welcome and personal service in this exclusive resort! The stunning design and fantastic location make it an amazing getaway. No matter the time of year. Be one of the first to discover this unique resort!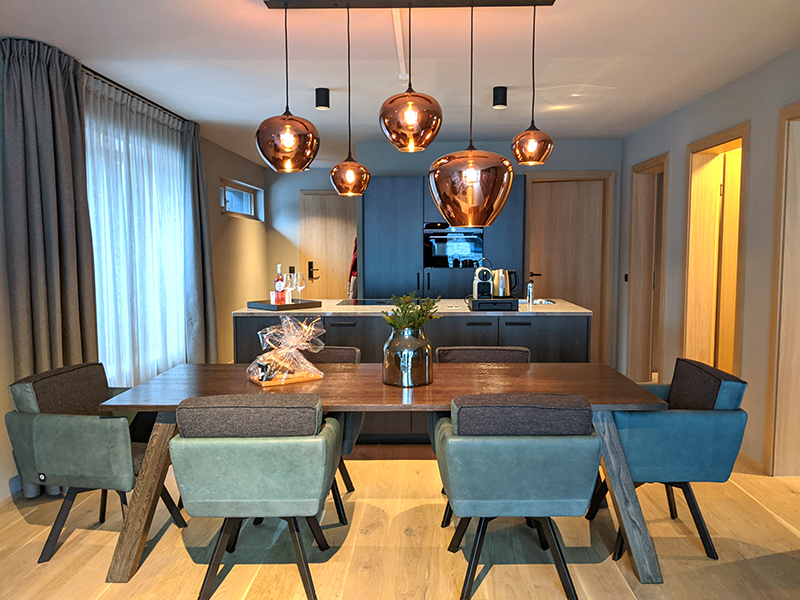 PURE Resort Schruns
Silvrettaplatz 3
6780 Schruns
Austria
T: +43 720 880559
www.pure-resorts.com