A former Brush factory
The building is hidden in a small former industrial zone in Bruges, and is housed in a former brush factory. Cantine Copine is located just outside Bruges so: go by car/taxi.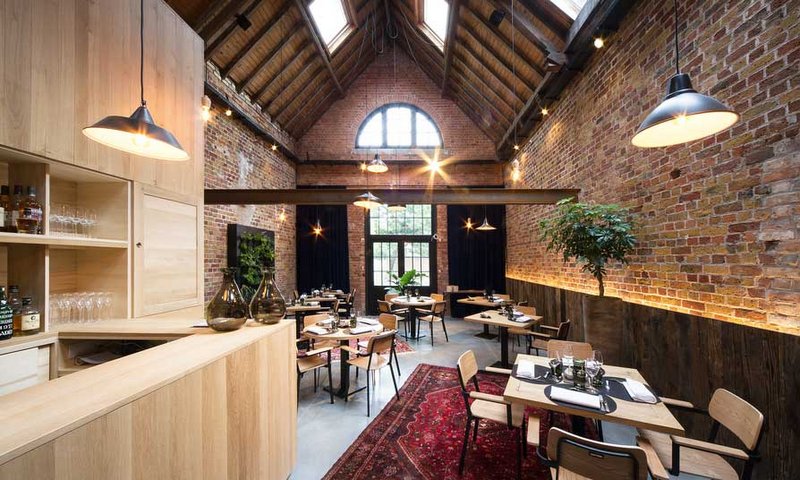 Despite the rough, industrial look, Karen has managed to keep the decoration elegant and cozy with a bar furniture in oak. It feels a little Scandinavian!
The industrial building is partially split in two. This way they have created space above the kitchen where you can also have lunch or dinner. The industrial details have been retained, but supplemented with plants, thick blue curtains and cool designer chairs. There is a story behind those chairs because something went wrong with the original chairs they ordered. They did not arrive and therefore they had to organize a crowdfunding action. Now the seats have the name of the 'funder' on them. Funny detail.
Chef with a Michelin star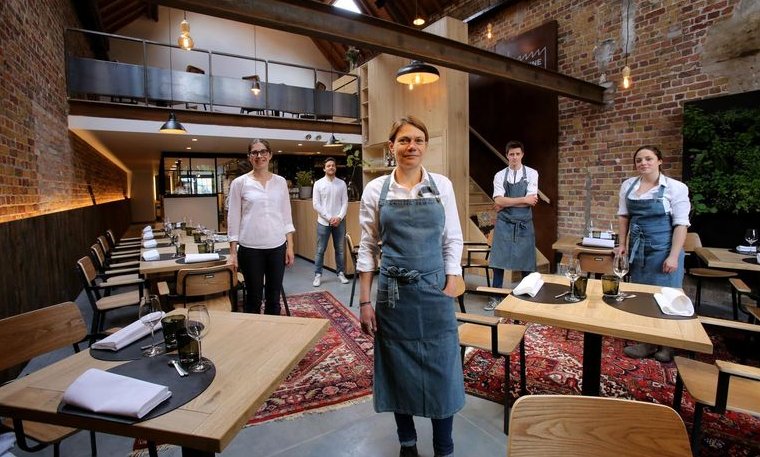 It happens more often in Belgium: Chefs who cook at Michelin star level deciding to close their restaurant because they want to embrace the playfulness in cooking. Instead of following the strict rules. And so they open a more nonchalant restaurant.
This is also the case with Karen Keygnaert. She ran Michelin Star restaurant A'Qi and decided to set up a more accessible concept: Restaurant Cantine Copine. So cooking without rules, no dress code, but very refined dishes where enjoyment is paramount. Does the philosophy of Cantine Copine affect you? Karen has made a clear choice with this approach, away from the star kitchen. I suspect that because of this, she has much less stress and that is what you feel about the atmosphere in the restaurant
The menu
The menu is small but very refined and tasteful with small dishes that are meant to share. So we did! We ordered the duck, the cod and the coquille and loved it.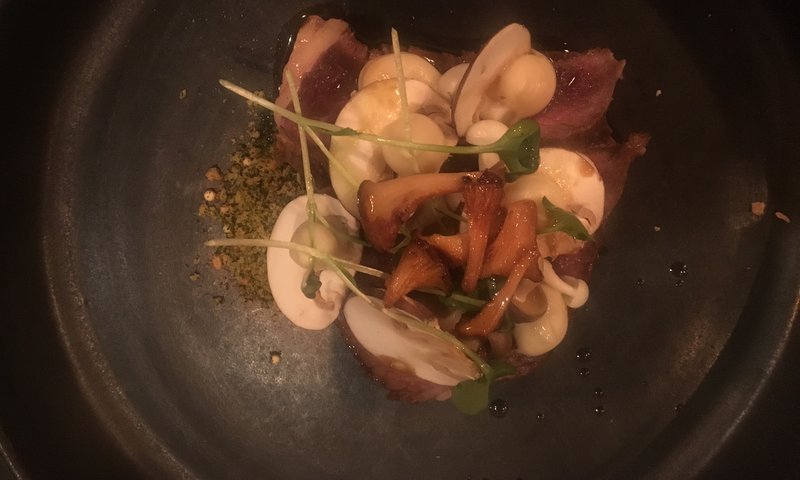 This restaurant with urban vibe is a true hidden gem in Bruges and we highly recommend!
Cantine Copine
Steenkaai 34S
8000 Bruges
Belgium
Tel: +32 470 97 04 55
www.cantinecopine.be