Step into the inspiring world of chef Moshik and discover the sensations of dishes you've never tasted before. & Moshik is an amazing restaurant and cocktail bar in one. The & Moshik restaurant, which used to be called & samhoud places, can be found at Oosterdokskade 5 on Oosterdokseiland in the vibrant city center of Amsterdam. Above all: this is where Chef Moshik translates the emotions and experiences he gains on his journeys into spectacular culinary creations!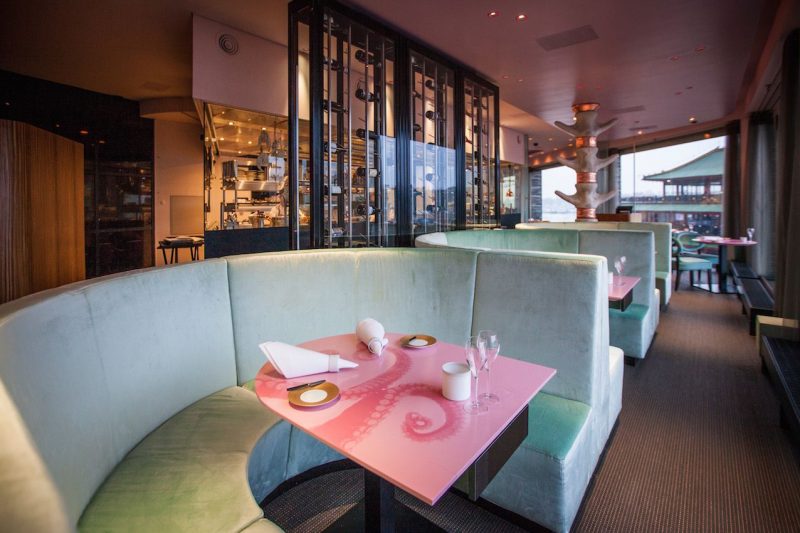 The interior of &Moshik

After the recent renovation, various intimate niches and screened benches were created with a view of Amsterdam. The red-green aquarium full of small jellyfish is an eye-catcher in the interior.  Also the huge windows of the restaurant are also fabulous and  gives our you a beautiful view of the oldest part of Amsterdam. And in addition, the kitchen is also made of glass so that guests can take a literal look at the kitchen.
The chef
Moshik Roth The Israeli chef Moshik Roth has a good track record. Moshik moved from Israel to the Netherlands when he was in his early twenties. He started his career as a pizza manager in Amsterdam. In his spare time, he became fascinated by the world of haute cuisine and decided to become the best chef possible. He took his chance when he was allowed to work at restaurant De Librije (three Michelin stars) and restaurant De Zwethheul (two Michelin stars).

In 2006 his first restaurant the Brouwerskolkje ** received two Michelin stars. In 2012, Roth started restaurant & samhoud together with Salem Samhoud, which in 2018 will focus on the chef under the name & moshik ** (also awarded two Michelin stars) . So: he has golden hands. The originally Israeli chef made a name for himself with his innovative cuisine. And he was once the figurehead of molecular gastronomy.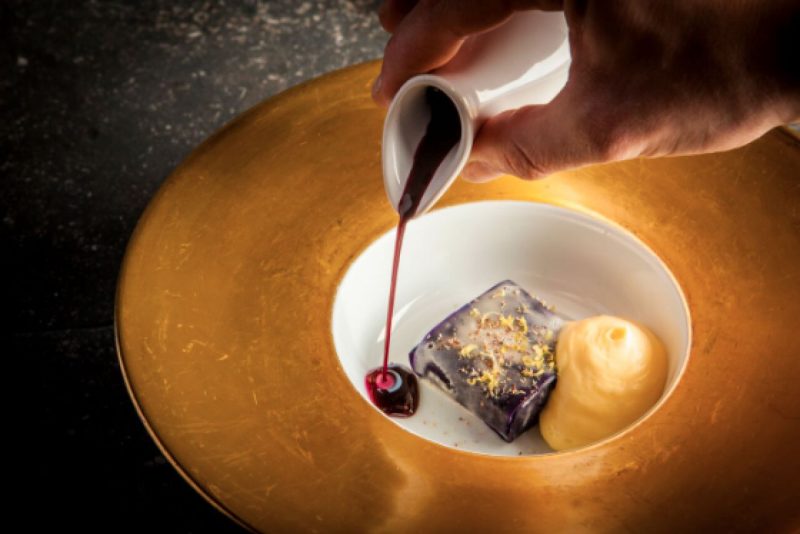 At &moshik you experience the purity of flavors and delicious ingredients that are sublime combined. These signature dishes are also the source of inspiration for the beautiful interior of this establishment. It has a casual but chic character and attractive ambiance.
A menu of memories

Contrast in the colors and materials of the interior and contrast in flavors that come together in a dish. Moshik creates memories and feelings, every dish can be traced to emotion. The dishes are innovative and surprising with combinations that you could never have imagined yourself. All served on plates that elevate the dishes into little pieces of art.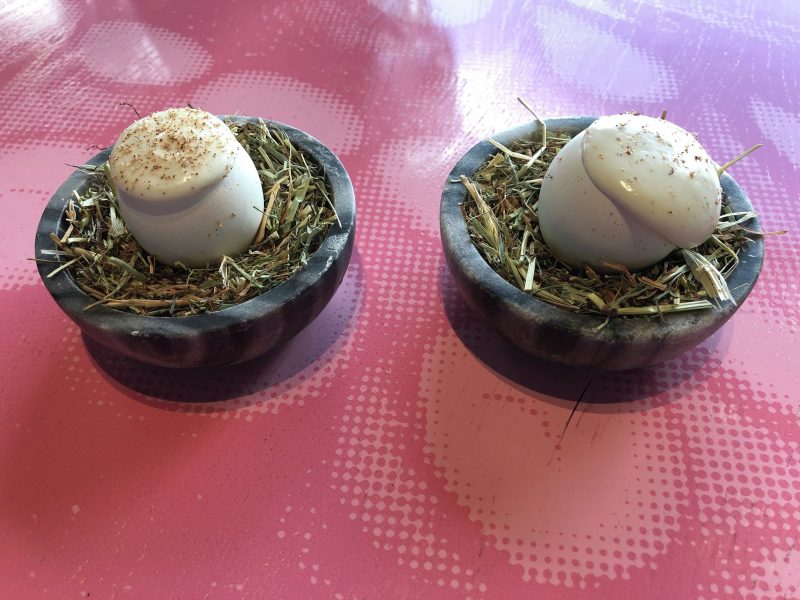 & Moshik stands for pure flavors, created from feelings, emotions. Here the chef takes you into a world full of treasures. With nothing but the best of what nature has to offer us. From luxurious dishes with caviar and truffle to dishes that go back to basics. Everything revolves around contrast. In the purest form. So, in the cuisine  of &Moshik memories and emotions are the main ingredients.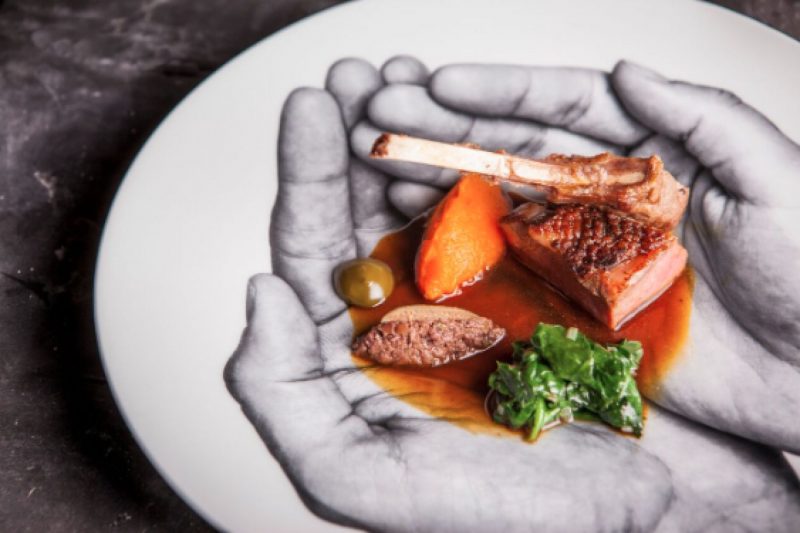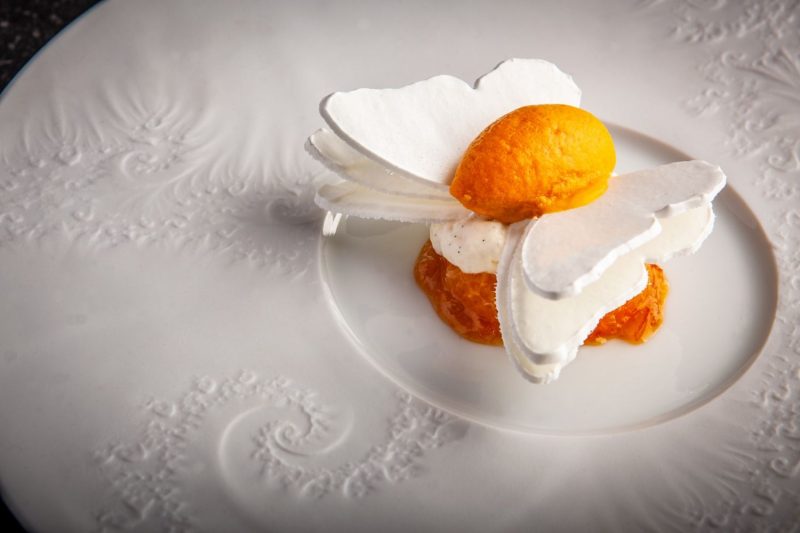 Smart eclectic creations in which an extensive repertoire of techniques is combined with ingredients and kitchens from all over the world. Like a maki with tuna on a sushi rice meringue with duck liver. Or a perfect egg; an egg yolk cooked at 62 degrees Celsius, with a cream of petit gris snails, cauliflower and Moshiks version of ajo blanco (cold Spanish almond-garlic soup).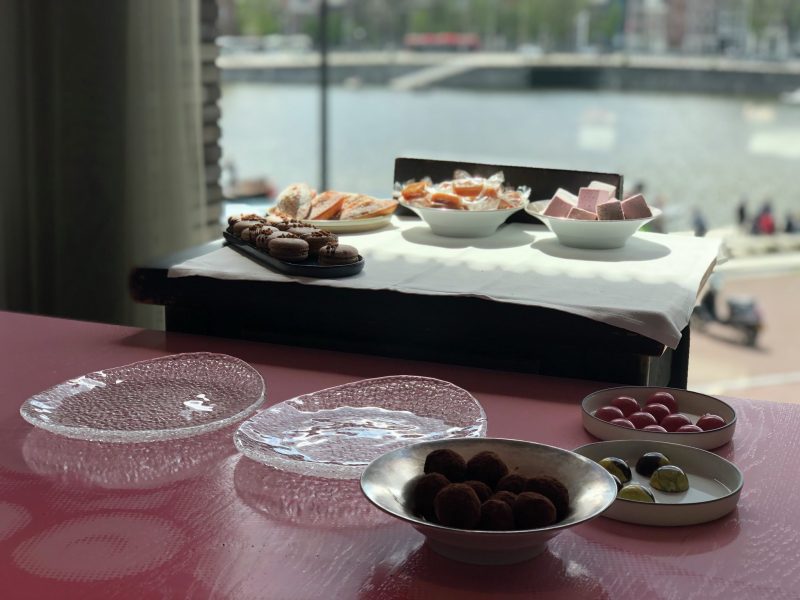 The food was amazing, very interesting flavours that explode in your mouth. Also the view was fabulous & the service outstanding. We highly recommend this little piece of heaven!
Restaurant &Moshik
Oosterdokskade 5
1011 AD Amsterdam
Tel: 0031 – 20 260 2094
www.moshikrestaurant.com