This gorgeous Italian restaurant in Paris is showing up all over Instagram, as the gorgeous four-storey restaurant is simply made to be photographed. The building is five stories high and it's pink. Therefore you can't miss it!

The Ultra glam decor
So why you will adore going there: hip and cool : ultra glam' dolce vita decor, huge pizzas, high voltage ambiance & hidden cocktails bar. Also it's a great stop along the way up or back down from Montmartre. Pink Mamma has a menu inspired by Florence and four unique floors all designed in different ways.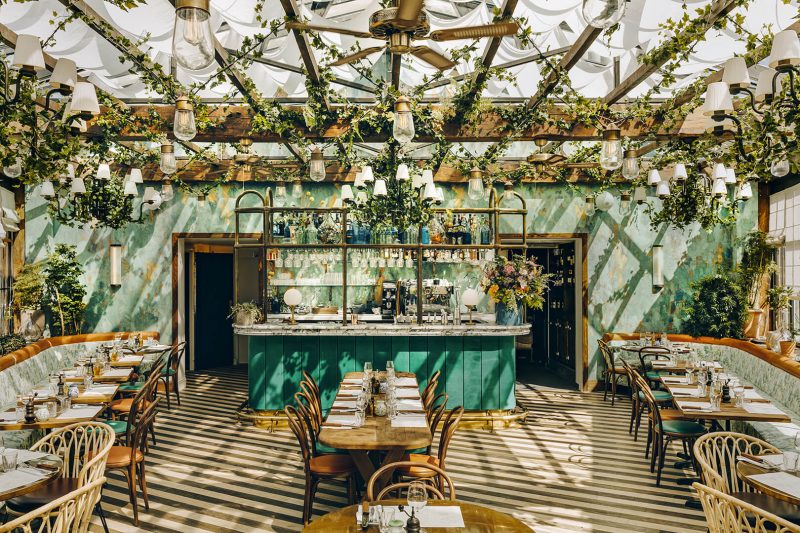 There are 4 floors: each floor in the 720-square-metre building has its own décor, with the top featuring a huge glass skylight with an amazing view. First of all one floor features a retro vibe with vintage tapestries, while another is inspired by Florence. Another is styled as a trattoria, features antique plates on the wall and gives guests a view of the kitchen so they can see where the magic happens.
Big Mamma
One of Paris' most exciting restaurant groups is Big Mamma, founded by the Parisian entrepreneurs Victor Lugger and Tigrane Seydoux. In the past years, they have opened several restaurants.
Their secret? True Italian food. Really good Italian food, that is, utilizing the most amazing fresh ingredients and products that they transport from Italy to Paris several times per week in one of their own trucks. Everything is made in-house, from the pizza to the pasta and the ice cream, and you taste it.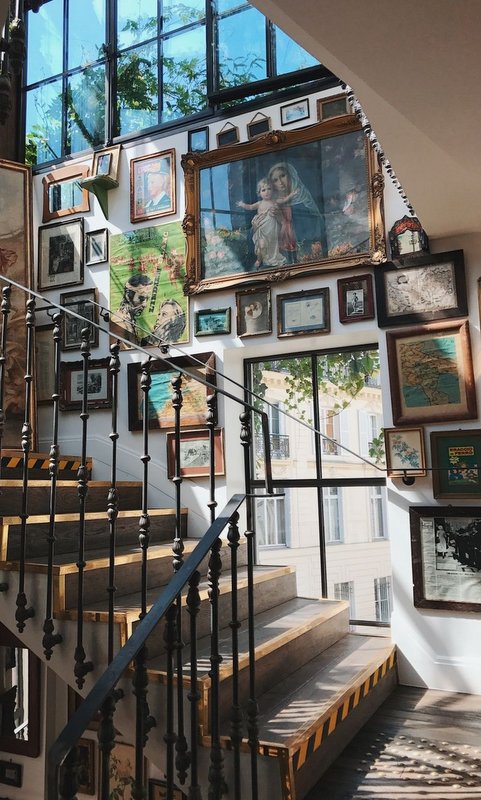 The True Italian Food
On the menu: House-made pasta, grilled proteins, and really excellent pizza. The specialty of Pink Mamma is the Fiorentina, an enormous and succulent T-bone steak, cooked on the grill. The restaurant boasts a 3-meter long barbecue on which the staff grills 1kg T-bone steaks and 1.3kg Tomahawk steaks, using a mix of Cherrywood and quebracho to infuse the meat with flavor.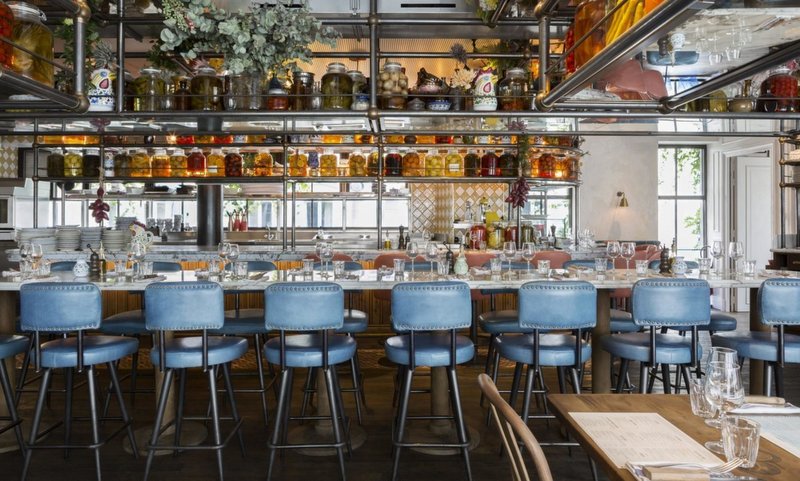 Along with incredible meat dishes, you'll find some other culinary treasures on the menu: a delicate Neapolitan San Marzano and watermelon gazpacho with shrimp, for example, or a sea-bream ceviche served with a del Pastore sauce; a Molisano truffle tartar, or a summer carpaccio made with braised raspberries, cherries, and apricots.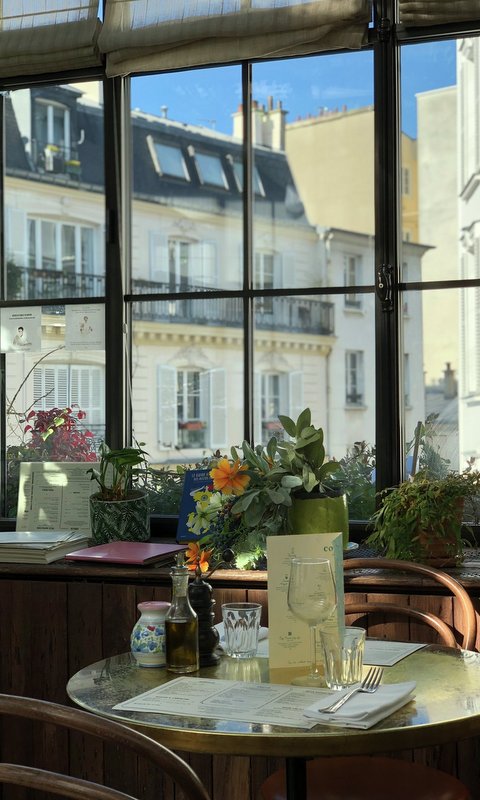 If you love truffle: you'll absolutely have to try their famous truffle pasta! It is creamy, flavourful and beautifully served in a cooking pot. We loved it!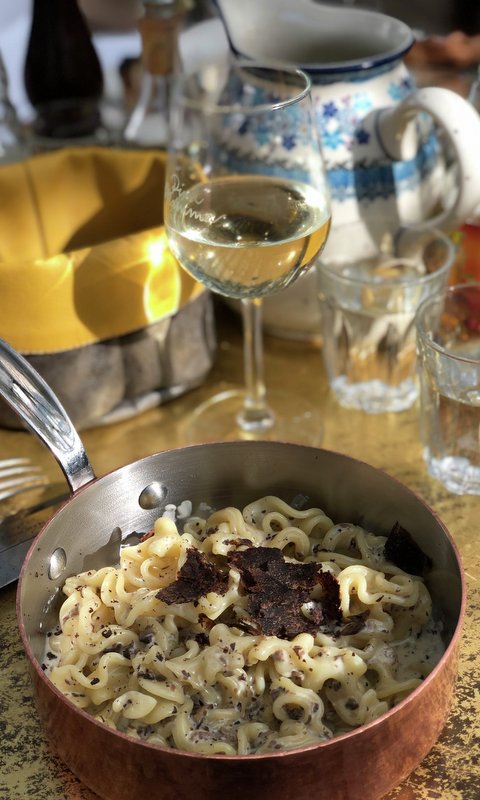 All in all, Pink Mamma's rooftop is undoubtedly, one of the most Instagrammable locations. Yes, it's worth it. The food is pretty & tasty, the staff is super friendly and the cocktails are amazing.
With foodies and the fashion girls flocking, it seems like Pink Mamma is the place to be. So even if you're heading there for the food, definitely don't forget to bring your camera.
Pink Mamma
20bis Rue de Douai
75009 Paris
France
Tel: +33 140 36 03 94
www.bigmammagroup.com