Royal Hainaut Spa & Resort is an unique 18th century historic monument transformed into a luxury with a chic Baroque-style interior. The Royal Hainaut Spa & Resort Hotel offers the best service and a unique atmosphere!
A new start for The Hainaut Hospital…
You will enter this amazing resort through the majestic courtyard before passing under the huge glass roof. And finally you will discover the exceptional interior of your hotel.
An experience like no other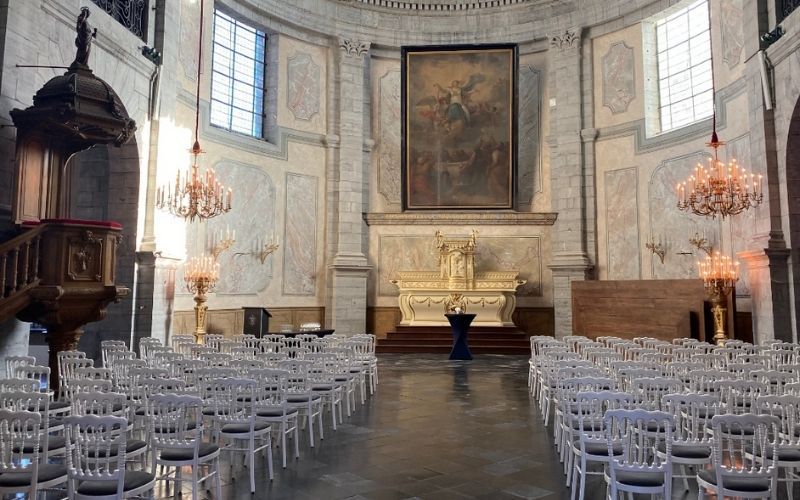 And the mix of designer furniture and breathtaking artwork is impressive! The carefully selected colors and materials have made it possible to emphasize the architectural heritage. Masterpieces and works of art are witnesses of this rich past and illuminate the present. So, an exceptional luxurious 4-star hotel in the city center with 79 amazing suites and rooms. And there is also a huge spa with pool, 2 restaurant and 2 bars.
The rooms & suites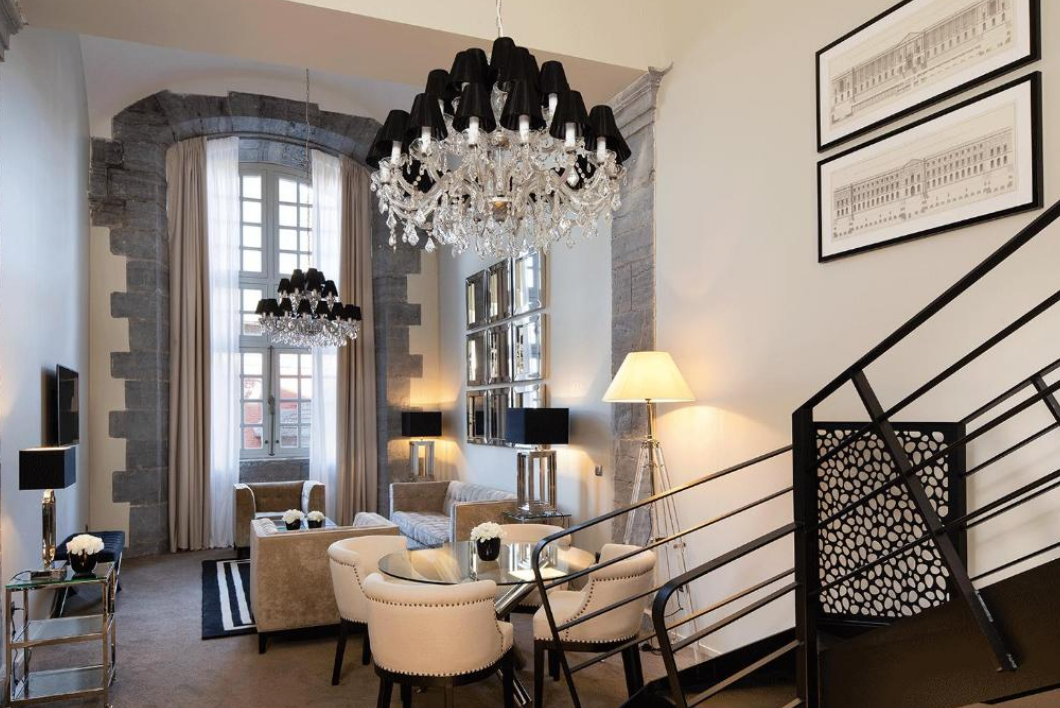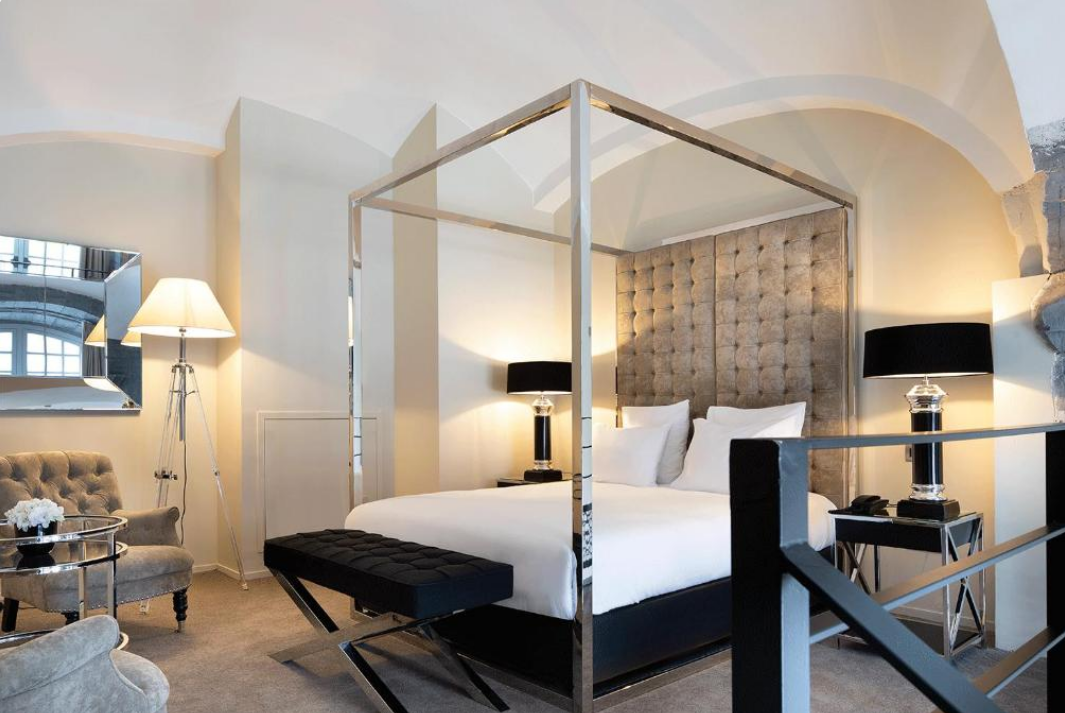 Spacious and charming suites & rooms from 29 to 120m² welcome you in a cozy and warm atmosphere. Ideal or a professional or family stay. The contemporary Baroque decoration, bathed in a harmony of warm colors, is elegantly accented by the blue stone vaults. A luxurious cocoon, quality queen and king linens and bathtub or walk-in shower. The elegant perspective of blue stone vaults in combination with a sophisticated decoration seems endless.
The Pool & wellness
You enter into an area of 1200 m² dedicated to well-being in order to relax. Under the vaults in blue stone, you can relax in a huge heated swimming pool. And this is the most amazing pool you have ever seen.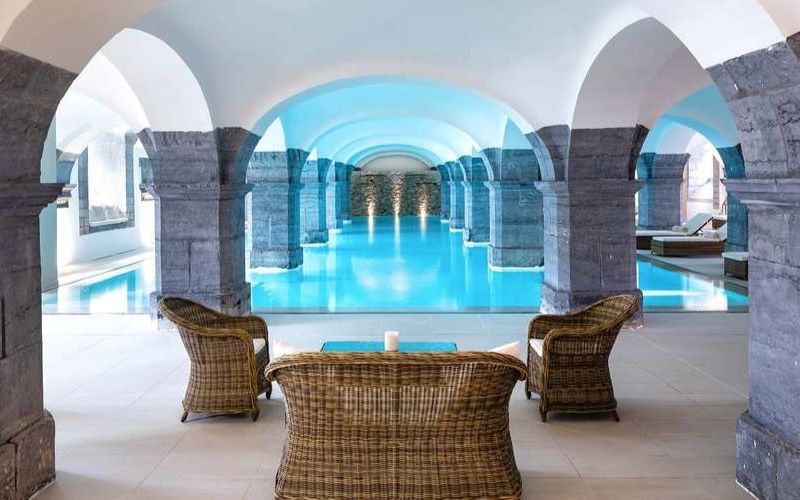 Also visit the wonderful wellness. Here you'll move between the hammam with the starry sky and the scented vapors and the intense anti-stress heat of the sauna. You can also book one of the amazing treatments. You can book many different treatments, even a treatment together with your child! So child-friendly care, parent and child duo treatment.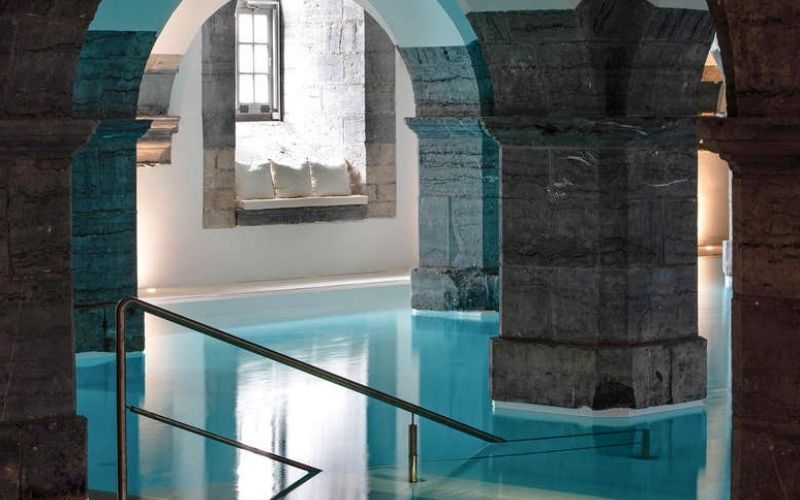 Future and young mothers and for everyone… Mademoiselle Saint Germain and The Spa By Royal Hainaut have put together for you care created thanks to the beauty secrets of the past, based on natural ingredients Made in France and Made of France from the King's Gard
Restaurants & bars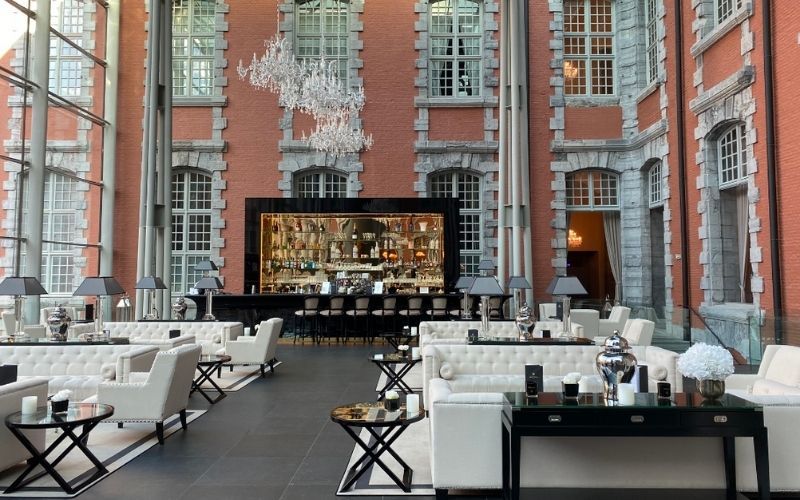 You'll find different types of restaurants & Bars at Royal Hainaut Spa & Resort. So just choose which setting fits your mood.
La Storia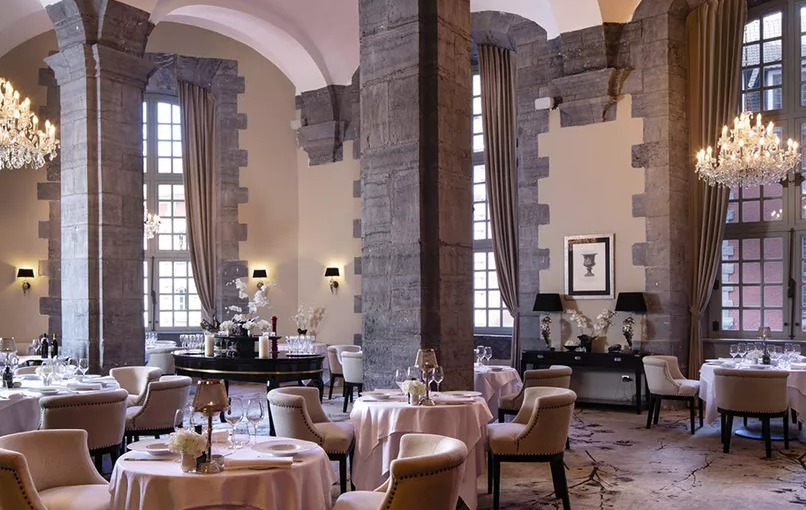 There is: "La Storia", La Gastronomie à L'Italienne for lunch or dinner in a cozy and elegant atmosphere with a certain " je ne sais quoi" of Dolce Vita. A fresh, authentic cuisine, made with exclusive Italian products, accompanied by the best wines from the peninsula.
La Galerie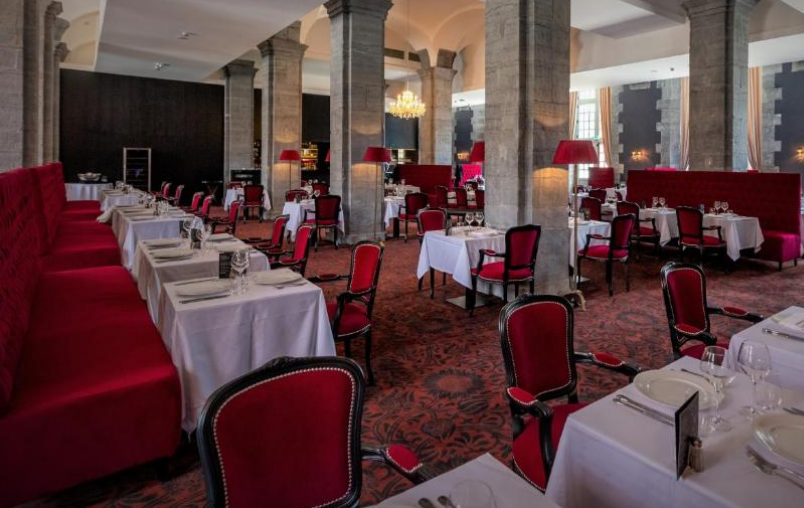 If you want to dine in more informal setting you can try: La Galerie, traditional brasserie with dishes full of local flavors accompanied by an exclusive selection of wines direct from the producers and craft beers. An attentive service for your meals with your family or as a group in an exceptional setting with a relaxed atmosphere. From a dinner for two to a large meal, from a quick lunch to a fixed budget or to celebrate an event, La Galerie, traditional brasserie is the restaurant for you on all these occasions.
Atrium, Royal Bar & Betty
At Atrium Bar you can share rare moments in an exceptional setting. Children can enjoy a creamy hot chocolate whilst enjoying the decor that will take them back to their storybooks. Comfortably settled in the deep sofas, you will smell and enjoy your steaming tea chosen from the best plantations.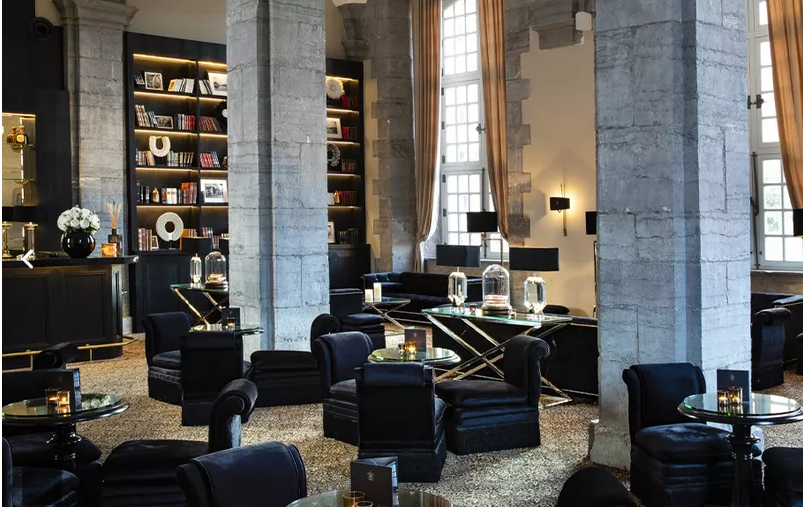 The Royal Bar is open from Wednesday to Saturday and is a Royal Billiard bar with deep and soft armchairs. Try the exceptional spirits and rare products which you can enjoy in front of the fireplace.
And finally there's also the Black Betty's Club; ideal if you'll fancy a dance ! In Black Betty's catch up with your friends on the dance floor and sing out the well-known songs of the 90s. Enjoy one of the great cocktails and dance the night away!
Royal Hainaut Spa & Resort Hotel
6 Pl. de l'Hôpital Général
59300 Valenciennes
France
Tel: + 33 3 2735 1515
https://www.royalhainaut.com