With over 500 km of ski slopes, 179 ski lifts and the Hintertux glacier boasting a guaranteed snow cover, the Zittertal proudly features among the world's largest ski resorts. Wide boulevards with a fresh cover of "Champaign powder snow" made for a smooth descent on skis. It doesn't get any better than this!

Zillertal: City energy & Traditional Tyrolean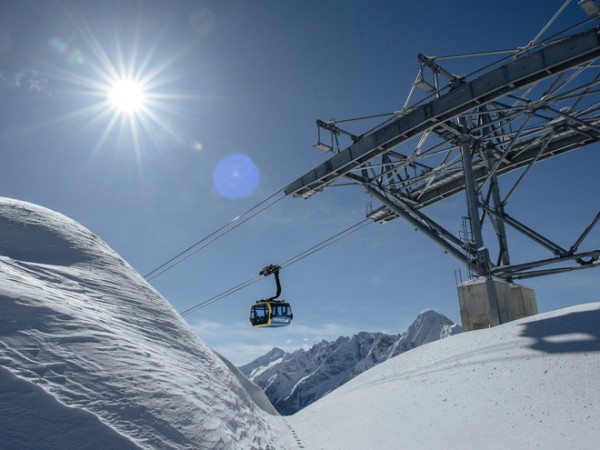 Since both Innsbruck and Munich are on the doorstep, Zillertal has absorbed a lot of big-city energy and creativity alike. Famed as one of Austria's most musical valleys, traditional Tyrolean yodeling can be heard across the slopes from nearly every mountain hut. The mouthwatering food served in the multitude of restaurants in this valley showcases the delicacies of the Austrian Cuisine.
4 different ski areas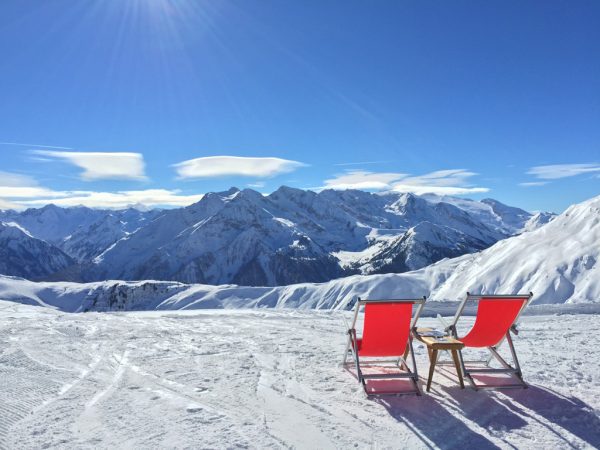 The Zillertal is divided into 4 different ski areas: Hochzillertal, Zillertal Arena, Zillertal 3000 & Tux. Directly at the beginning of the valley you will find the fine ski area Hochzillertal with the towns of Fügen, Hochfügen and Kaltenbach. Then comes the Zillertal Arena ski area with the famous places: Zell am Ziller, Gerlos and Köningsleiten. Immediately afterwards you reach the popular ski area Zillertal 3000, which includes the towns of Mayrhofen, Finkenberg and Hippach. And at the end of the Zillertal you will find the Hintertux Glacier ski area. In case of bad snow conditions, the Hintertux glacier offers 100% snow guarantee. All ski areas are accessible with only one ski pass, the Zillertal Superski pass, with which you can also take a free ski bus.
Besides the ski bus it is also possible to use the Zillertalbahn with your ski pass for free. So you can easily try the different ski areas for one or more days. The Zillertalbahn runs from Jennbach to Mayrhofen and stops in the following places: Kaltenbach, Fügen and Zell am Ziller and is a unique way to discover the Zillertal!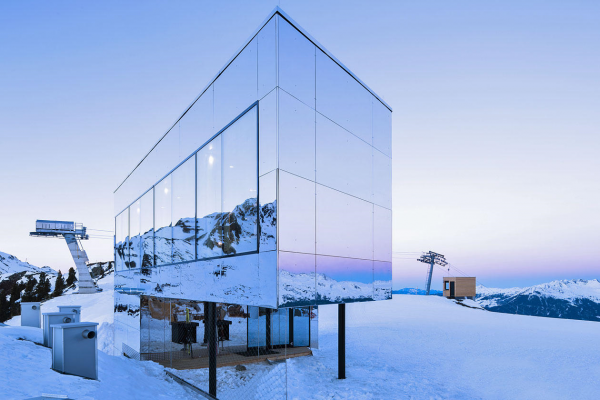 Great après-ski or small-scale family village
Are you looking for a lively après-ski then you can best go to Mayrhofen or Gerlos, while families with small children might prefer to go to a small-scale village such as Köningsleiten or Fügen.
Each sub-area of ​​the Zillertal has its own characteristics and advantages. Which destination suits you best depends on your personal preference! Gerlos, Köningsleiten, Hochfügen, Hintertux, Finkenberg and Lanersbach are all a bit higher and all have a valley run. When there is enough snow, you can all descend to the center / valley in these places.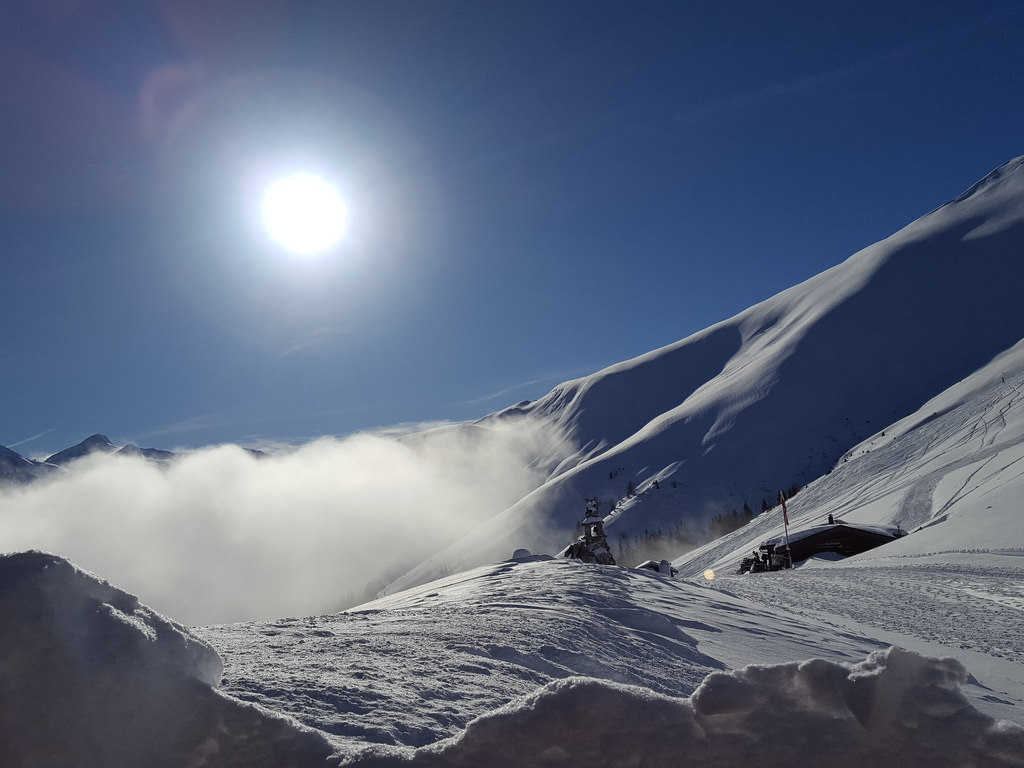 But Zell am Ziller also recently has a new valley run, which is almost 10 kilometers long! With this fairly spicy track you can cover almost 2000 vertical meters from the summit, all the way down to the valley below. In Mayrhofen you will not find a valley run, but the steepest slope in Austria: the famous Harakiri run. You will also find one of the most modern gondola lifts in the world, the new Penkenbahn, with an amazing view of the Zillertal.
On the Hintertux Glacier are the most snow-sure slopes, a great fun park and many off-piste routes. You can also ski from the Zillertal 3000 ski area to Lanersbach and back to the Mayrhofen ski area.
Do you like more of a cozy and well-organized ski area? Then it is best to go to the Hochzillertal-Hochfügen ski area. In this ski resort you will find many cozy and good mountain huts and here you can click your skis in the morning at many accommodations. Ideal!
Cosy mountain huts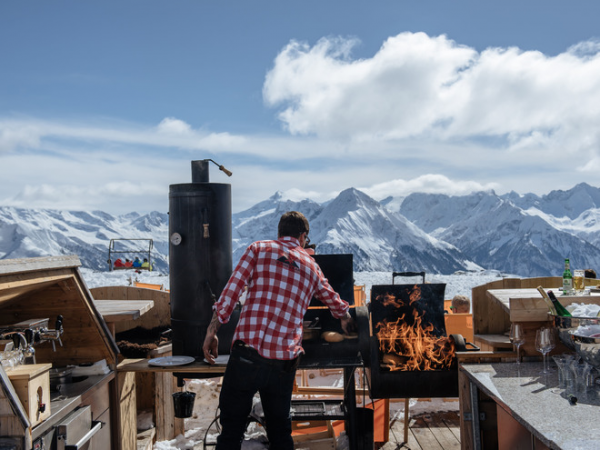 Cozy huts are spread throughout the ski resort. There is a good balance between self-catering and wait staffed restaurants. Most huts offer local specialties and large sun terraces with cozy music comes from the speakers. In the Zillertal regional, fresh products are extremely important: Most mountain huts and restaurants are mainly cooked with seasonal, natural products. Homemade bread, smoked ham or the popular Zillertal beer: everything is top quality!
Zillertal Arena has also caught on to the trend and continues to put more focus on offering high quality menus and lounges. These mountain huts are definitely worth a are definitely worth a stop: Pröller alm, Lamarch alm & Rossl alm – Schneekarhütte – Wedelhutte, Kristallhutte , White lounge
The Zillertal App
Download the Zillertal App for a compact travel guide of this vibrant ski region! The App offers current weather forecasts, ski maps, snow report and off piste activities. Besides the hut guide, you get all the local information from A – Z from Zell am Ziller, Gerlos, Wald – Königsleiten and Krimml – Hochkrimml. In addition, all WiFi hotspots in the Zillertal Arena are listed and can be found quickly and easily. The Zillertal Arena App is available free for iPhones and Android smartphones.
More info & bookings:
www.zillertal.at