Supernova Hotel: the non-hotel with the Rotterdam spirit entrenched. You will feel right at home! SuperNova is a cool, boutique style hotel. A lovely hotel in a forgotten, yet top location in the center of Rotterdam. And not far from the central station. This contemporary boutique hotel was opened by owners Glenn and Jan-Maarten who launched what they themselves lacked in Rotterdam.

The style of Supernova
The whole hotel is filled with lots of color. That is no coincidence: in this way the SuperNova men made a translation of the colorful Kruiskade on which the hotel is located.The red corridors are a nod to the nightclubs on the 's Gravendijkwal. As a non-hotel guest you can also browse cool coffee table books in the Library Lounge with a drink.

Although a lot of color was used, all shades can be reduced to a beautiful, slightly grayed pallet. Deeper than blood red in the communal area where you will also find a creative library. And a shop with nice & good things from Rotterdam.
Rooms & Suites

Each of the 38 rooms will surprise you with their own individual characteristics & style. So: some have a nice balcony, some even have access to the garden. And some have a cool vinyl record player, or comfy lounge space.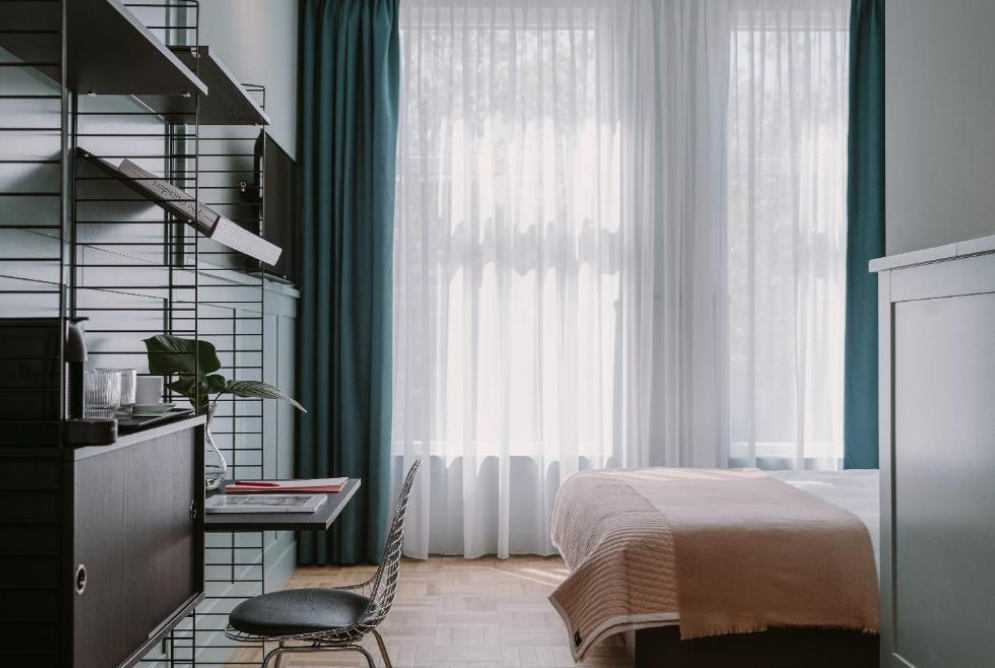 Breakfast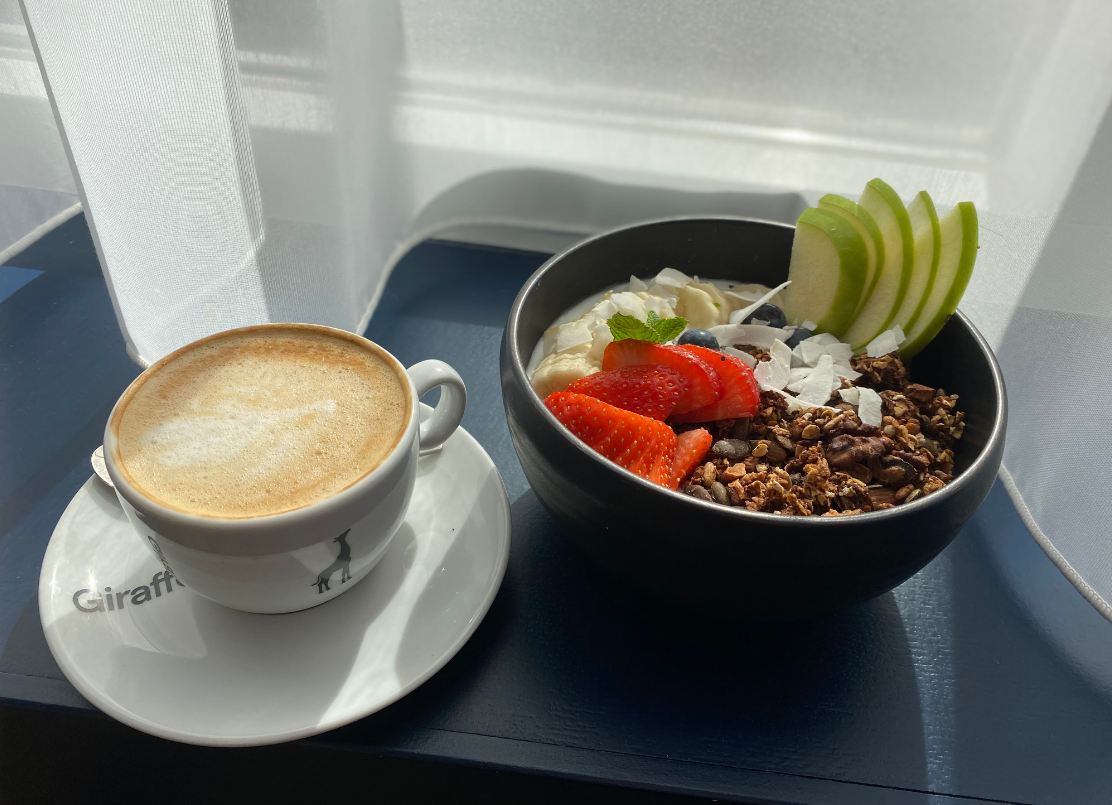 They serve a la carte breakfast in the bar Supper, on the lovely terrace outside. Or straight at your door through an on-the-go breakfast bag if you want to take the fast lane.
The Lounge & bar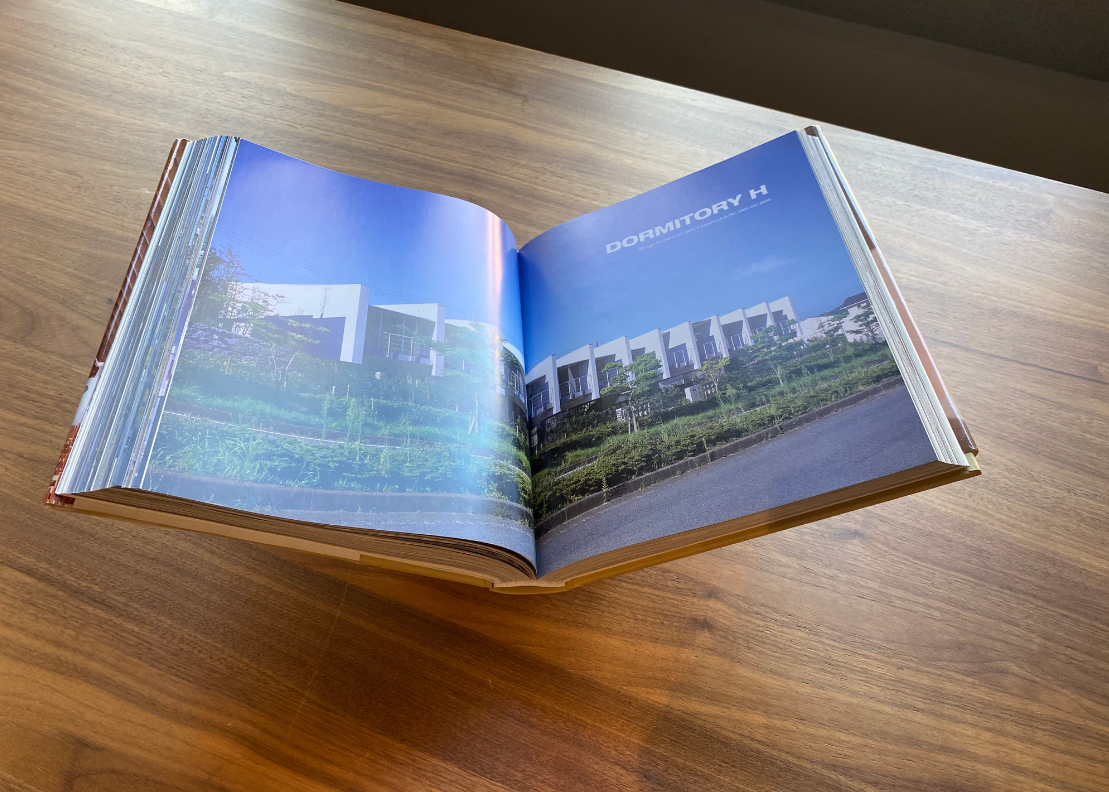 The Library Lounge is the perfect place to relax for the whole day. So indulge yourself with some snacks from the bar and an amazing Supernova cocktail. The Supper uses Rotterdam specialties such as pastries from Sharp Sharp, coffee from Giraffe Coffee Roasters, bar bites from Indonesia and bottled cocktails.
The Superette shop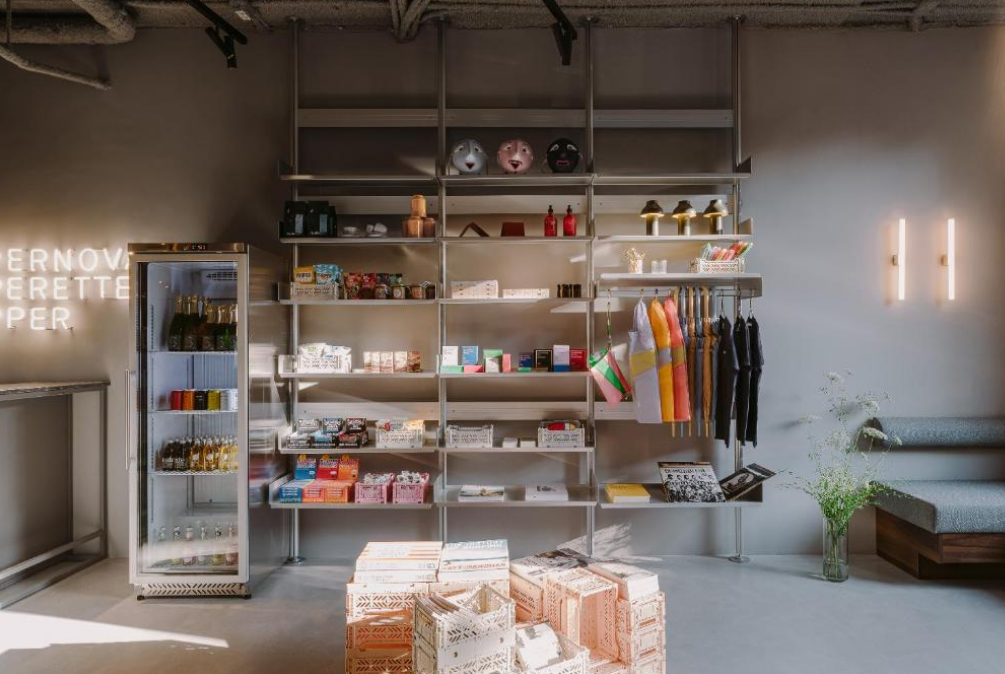 In the Superette shop, you will find Supernova's favourite local and non-local foods and goods. You can even get them sent to your home address so you don't have to take them back in your luggage!

Explore the city
You can engage in various activities in and around Rotterdam, such as cycling. Supernova has cool rental bikes. Rotterdam is the ultimate place for a global nomad to feel at home with its melting pot of different cultures. Want to live like a local? Easy. Grab a Supernova bike and explore the hustle and bustle of the neighborhood
Supernova Hotel
's-Gravendijkwal 68
3014 EG Rotterdam
Tel: + 31 10 3076396
https://supernovahotel.nl/nl