YOLO is a trendy boutique restaurant foodie's delight and socialite's playground. And famous for its magic cocktails serving up French-Asian cuisine in a vibrant and sophisticated atmosphere in the heart of Rotterdam. So: Boudoir sofas, Tataki Lollipops and culinary cocktails. YOLO is stunning exceptional and stylish!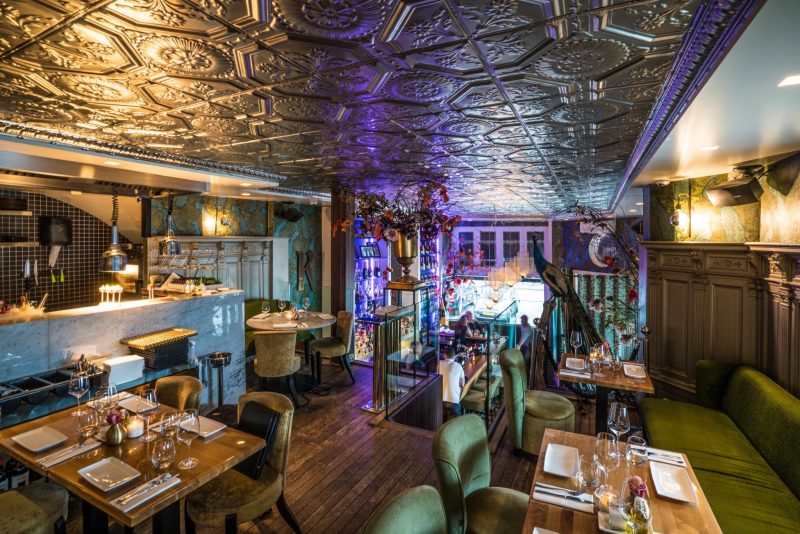 Location, location, location!
YOLO is located in the vibrant and trendy neighborhood of Kralingen in Rotterdam. With the amazing marina 'The Admiraliteit'in front, a charismatic building with an authentic steel ceiling right out of New York & sunny terrace with harbor view, this the place to be for drinks & amazing dinner.
The bar

Anything from a Japanese single malt to Robert Mondavi fumé blanc! Our cocktail menu is put together by the very best Dutch bartenders and doesn't only include the classics, but a couple of signature cocktails like 'The Pornstar Martini' and 'The Golddigger' that will absolutely make sure you'll come back!
YOLO menu

At YOLO they serve French-Asian cuisine with a "shared dining" concept. Meaning you can order one or multiple dishes and share them together. A huge favorite are the amazing looking: signature 'Tuna Tataki Lolly's' served with wasabi mayonnaise. But we also loved the seabass ceviche, the mini burgers & the tempura schrimps.
Private party
Time for a Dirty Thirty or Fabulous Fifty party? YOLO likes to think along with you and arranges everything to make your birthday an unforgettable party. From balloon decoration and red carpet to DJ set and valet parking: nothing is impossible on your day!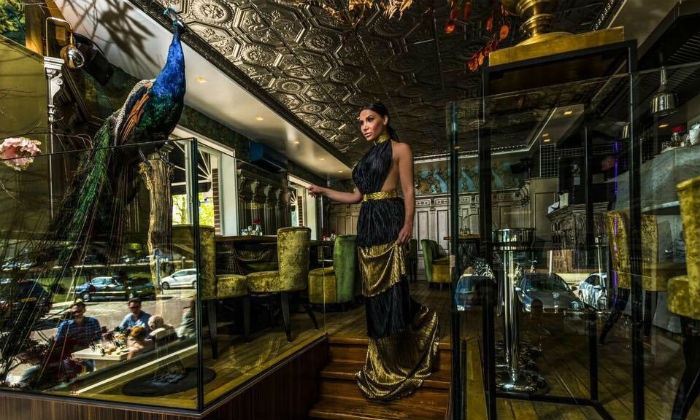 YOLO is very suitable for a cozy dinner, a fun cocktail night, business drinks or a walking diner up to 80 people. More than just a restaurant, YOLO is an experience – a place to dine, lounge, and meet up with friends. Fully styled by Nikkie Plessen and OGER, the super friendly crew is looking forward to welcoming you!
We loved the vibrant nightlife atmosphere, the view, the cocktails and the amazing food. We will definitely come back for more!
YOLO restaurant – bar
Admiraliteitsstraat 17b
3063 EJ Rotterdam
Tel: +31 10 414 2795
restaurant-yolo.com