YOLO Rotterdam is a unique dining experience that combines delicious food, creative cocktails, and a stylish setting. Famous for its magic cocktails serving up French-Asian cuisine in a vibrant and sophisticated atmosphere in the heart of Rotterdam.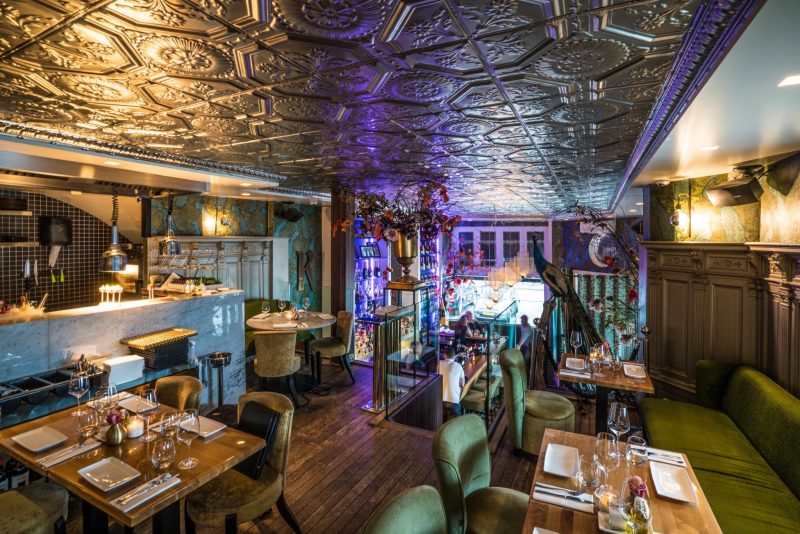 YOLO is a stylish dining destination that is sure to impress. The restaurant is styled by Nikkie Plessen and OGER, and the result is a space that is both elegant and inviting. Boudoir-like sofas, plush velvet, and gold accents. The overall effect is warm and inviting, with a touch of glamour.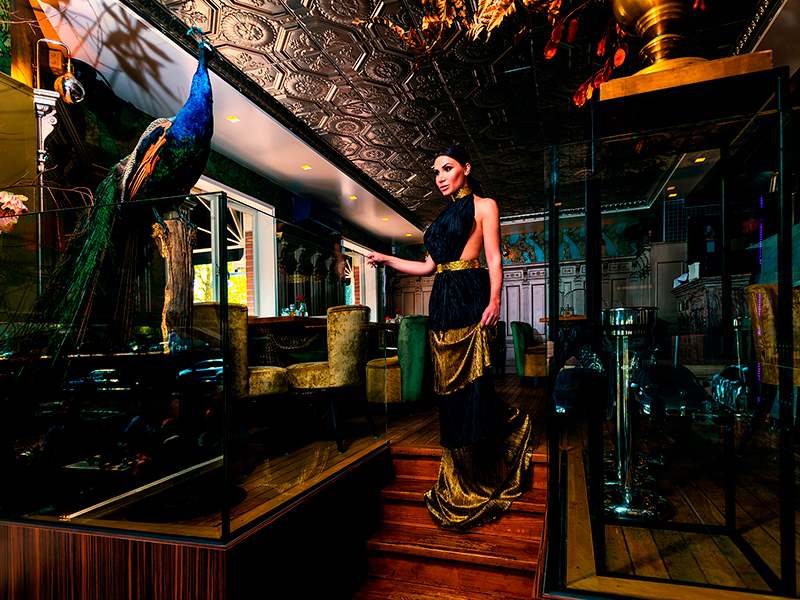 Location, location, location
Nestled in the heart of Rotterdam's vibrant and trendy Kralingen neighborhood, YOLO is a charismatic restaurant and bar with an authentic New York-style steel ceiling. With the picturesque Admiraliteit marina at its doorstep and a sunny terrace overlooking the harbor, it's the perfect place to indulge in delicious food and drinks with friends and family. From the moment you arrive, you'll feel the electric energy of YOLO. The atmosphere is buzzing with excitement, and the friendly staff is always up for a chat. The perfect blend of vibrant vibes, amazing eats, and drinks that will leave you wanting more.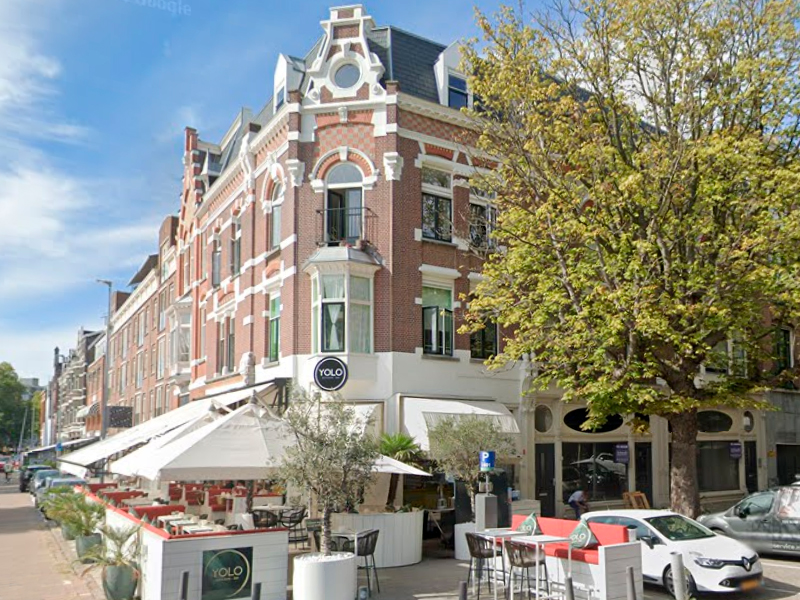 A cocktail lover's paradise
Upon arrival you'll be greeted by a breathtaking display of over 200 exclusive drinks, from Japanese single malt whiskies to Robert Mondavi fumé blanc. But the real magic happens at the bar, where the very best bartenders have crafted a cocktail menu that is both classic and innovative. Whether you're a seasoned cocktail connoisseur or just getting started, YOLO has something to satisfy every taste. So next time you're in Rotterdam, be sure to swing by YOLO and experience the ultimate cocktail adventure. You won't be disappointed!
A culinary adventure
The open kitchen allows you to watch the chefs prepare your meal, adding to the overall experience. The French-Asian cuisine served here is a feast for the senses, with dishes that are both visually stunning and incredibly delicious. A must-try are the signature Tuna Tataki Lolly's, served with a wasabi mayonnaise. These bite-sized delights are a perfect example of YOLO's commitment to creativity and flavor. We were served a lot of dishes that were bursting with flavor and freshness. Every ingredient is carefully sourced and prepared with precision.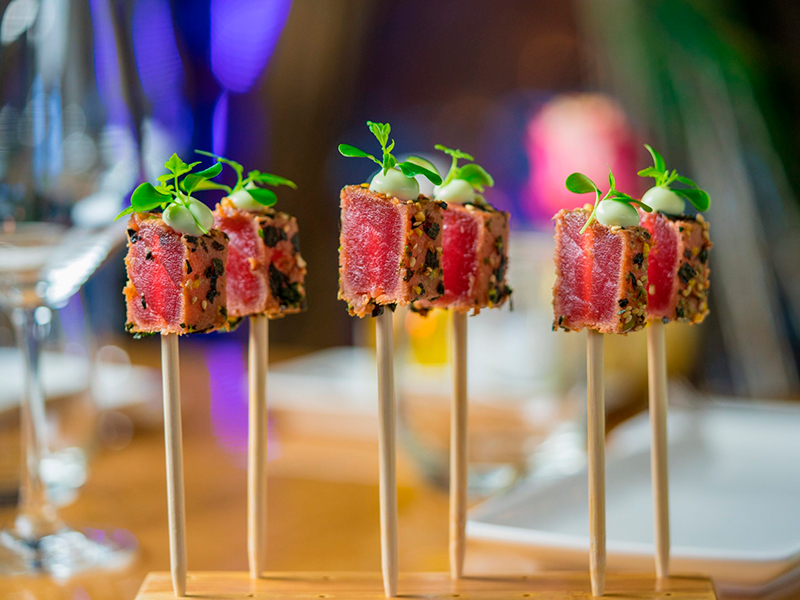 Where dining, lounging, and meeting up come together
YOLO is very suitable for a cozy dinner, a fun cocktail night, business drinks or a walking diner up to 80 people. More than just a restaurant, YOLO is an experience – a place to dine, lounge, and meet up with friends.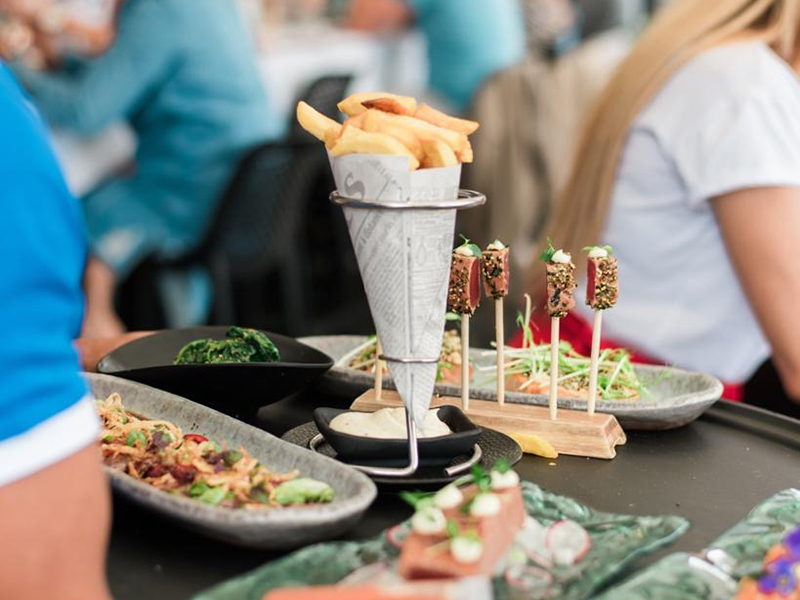 We loved the vibrant nightlife atmosphere, the view, the cocktails and the amazing food. If you're looking for a unique and unforgettable dining experience, we highly recommend YOLO Rotterdam!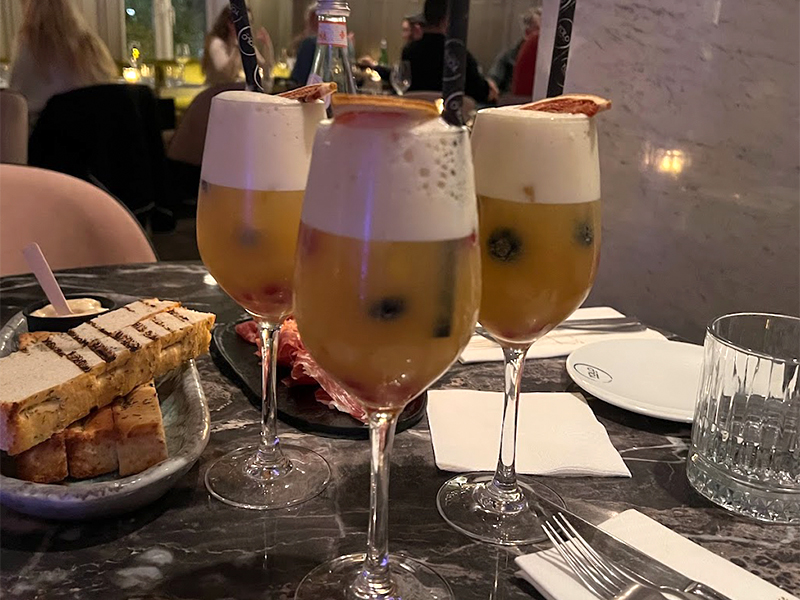 YOLO restaurant – bar
Admiraliteitsstraat 17b
3063 EJ Rotterdam
Tel: +31 10 414 2795
restaurant-yolo.com