A peaceful, haven of luxury perfectly positioned over Megali Ammos Bay, just a few minutes walk from the center of the amazing Mykonos Town. Bill & Coo is the perfect location to enjoy the romantic Mykonian sunsets that envelop the Aegean Sea. Achingly hip and refreshingly chilled, Bill & Coo is the designer destination of choice for jet-set romantics. Its poolside lounge bar is a picture of glassy elegance, just made for mojitos and midnight seduction.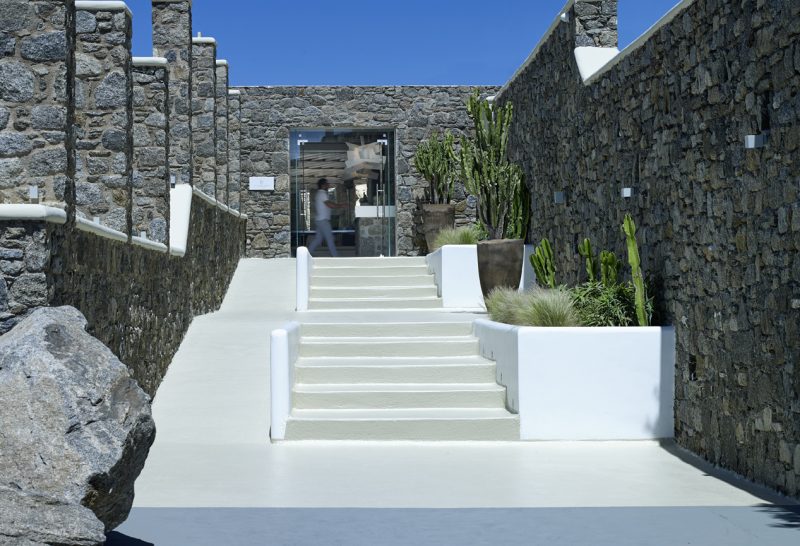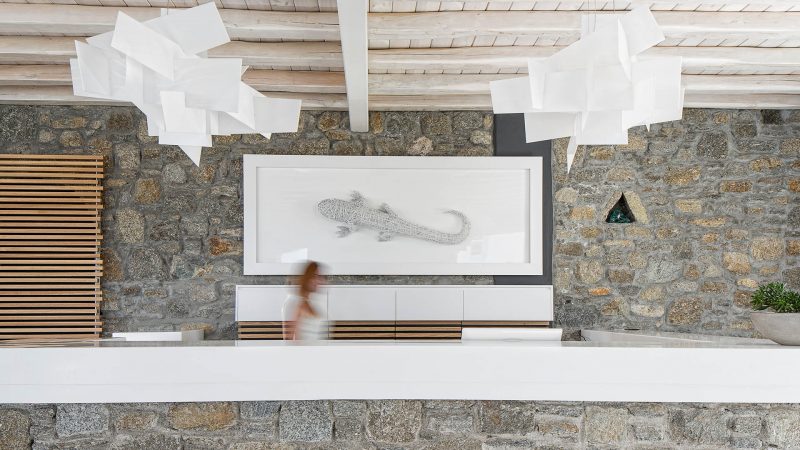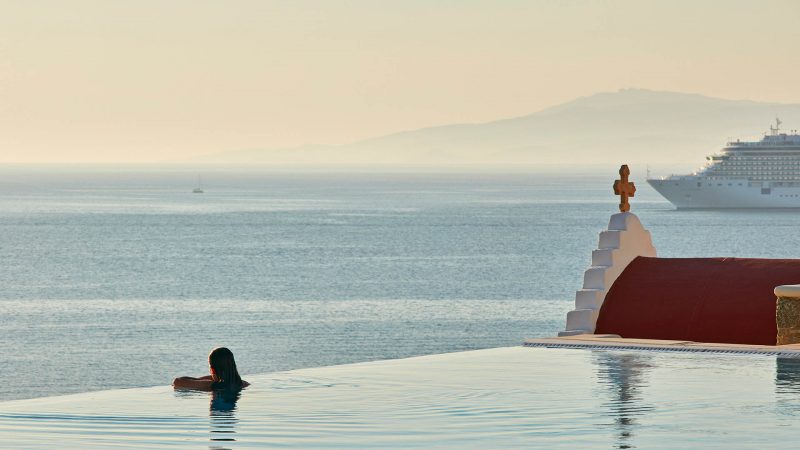 The suites
Magnificently styled seaview suites appeal to those seeking a relaxing and romantic escape. The spacious and luxury white and baby blue suites all have private terraces with sun loungers, but for that genuine master-of-all-you-survey feeling, opt for a Deluxe Suite so you can admire the Aegean from your hot tub! With ample space and thoughtful touches, these 5 star Mykonian suites will make you feel like you are in your own private hideout.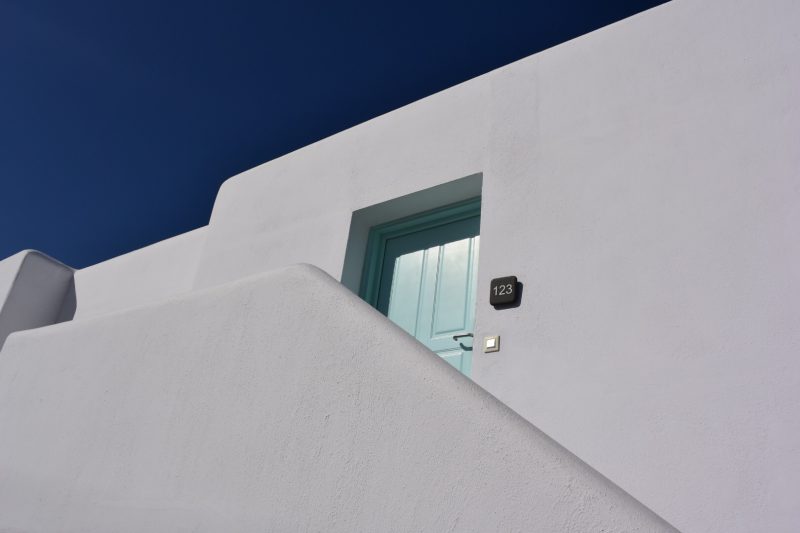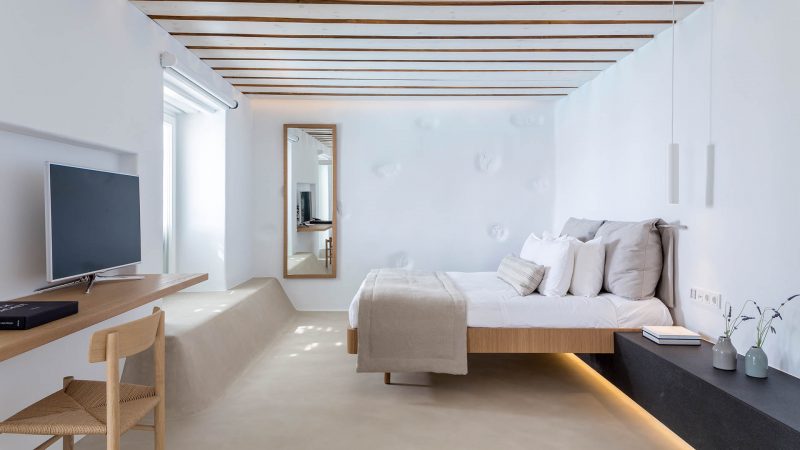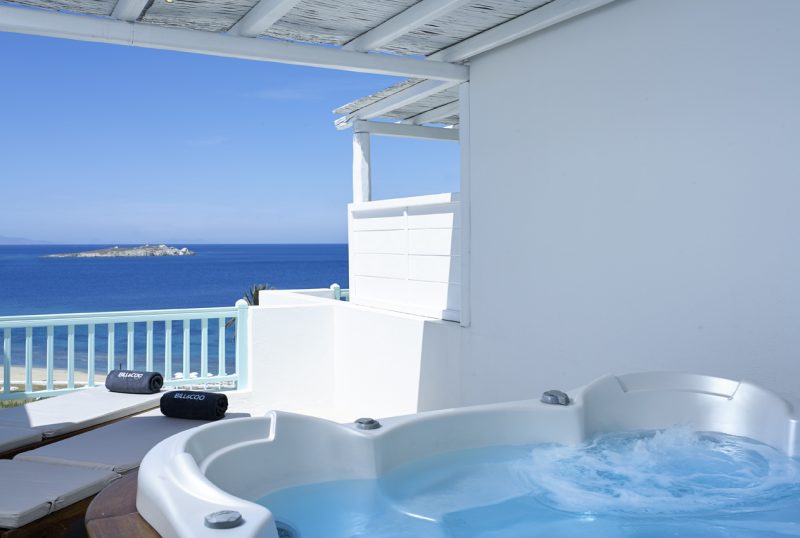 If you want a little peace and quiet away from the main hotel and direct access to the beach, stay in one of the Coast Suites (3km from the main hotel). Don't worry, you won't feel stranded, the Coast Suites have their own reception, bar, pool, beach and two restaurants, and you'll have full access to the main hotel via the 24/7 shuttle service.
The restaurant
Since 2007 the Bill & Coo restaurant has been recognized for its high gastronomic standards, its privileged location a few minutes away from the heart of Mykonos town the amazing culinary proposals and the majestic views to the mesmerizing Aegean Sea.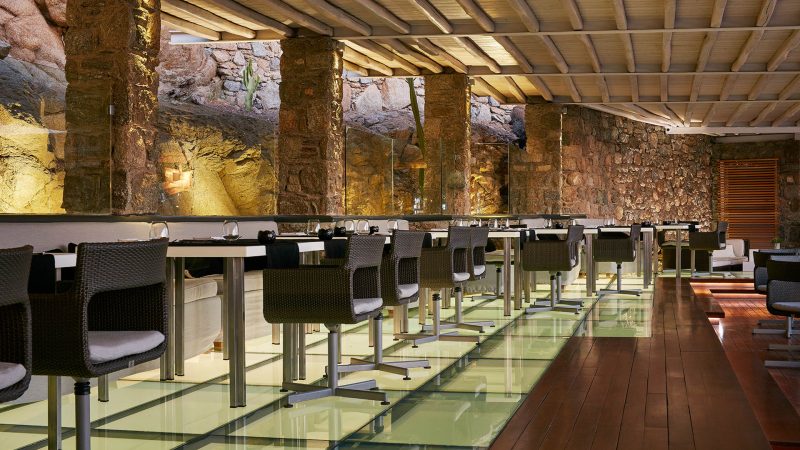 The picture-perfect lounge area invites guests to bask in comfort and enjoy the tailored services, fantastic scenery, signature cocktails and scrumptious Greek creative cuisine by talented and distinguished Executive Chef Athinagoras Kostakos who explores and shares different cuisine origins and styles. Bill & Coo's Gourmet Restaurant is a total interactive sensory experience of sound, scent, vision, taste and touch with a mouth-watering Mediterranean-cuisine inspired menu. Savor culinary perfections of exceptional taste crafted by our Executive Chef. Situated by the pool, with views over the ocean and stars above, Bill & Coo's Gourmet Restaurant in Mykonos awakens all senses. The Awarded Kitchen Team has created a Mediterranean-cuisine inspired menu of the freshest ingredients, based on the biological products of Mykonos Island.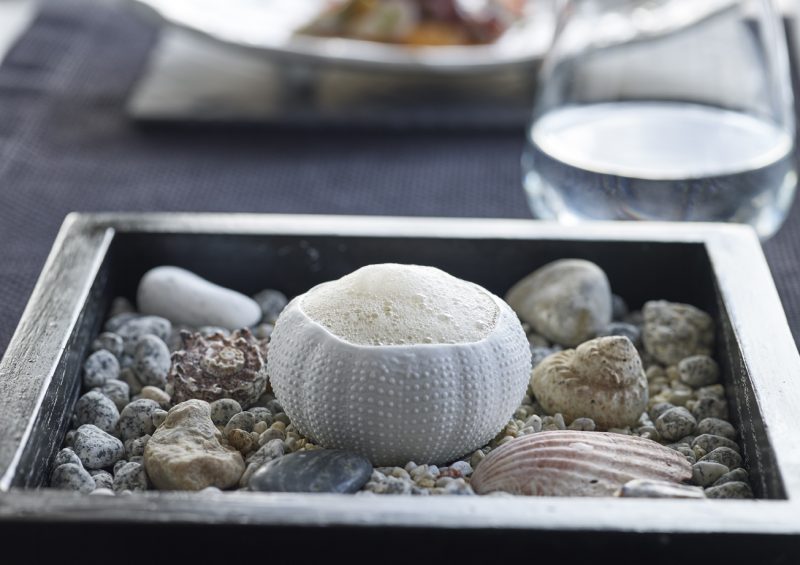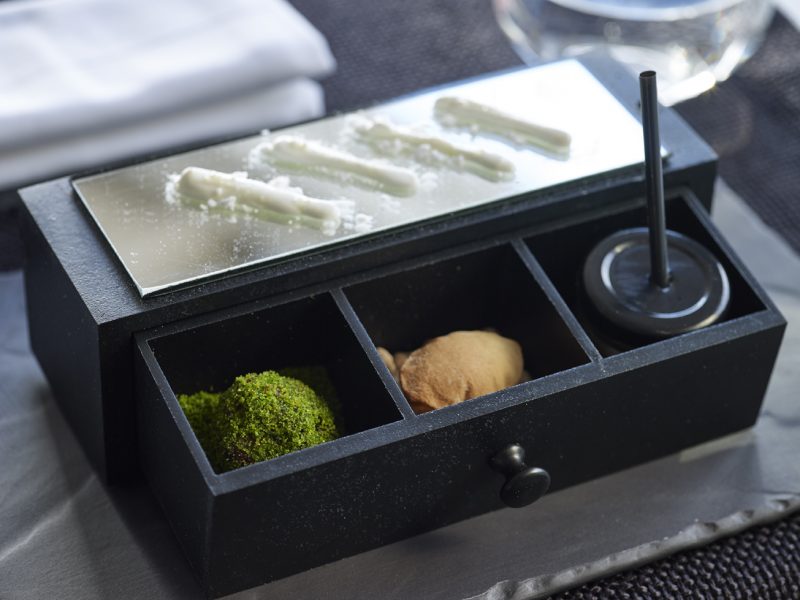 Pool & Lounge bar
Taste the light and refreshing signature cocktails of Bill & Coo Lounge Bar within a stylish, cosmopolitan yet unpretentious and relaxed ambience by the pool. Settle into a sun lounger by the pool and glance at the seascape as you unwind. Bill & Coo Lounge Bar serves an array of island-style cocktails and light snacks, perfect for those Mykonian sunsets with an ocean view.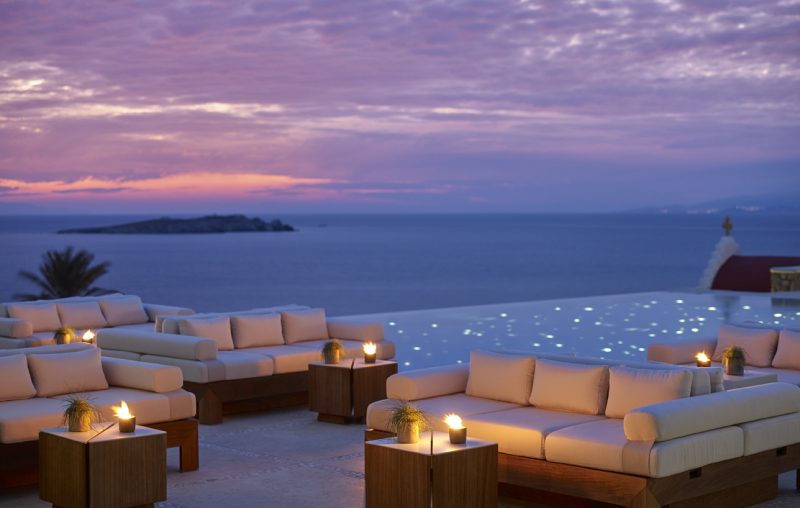 Having adopted the lovers' expression, "to Bill & Coo", which means to be affectionate and whisper endearments, Bill & Coo boutique luxury hotel in Mykonos is a heavenly sanctuary for couples.
Luxurious and pampering, Bill & Coo Suites & Lounge lavishes travelers with discreet service in plush refinement. Designed to provide the ultimate in convenience and privacy, for a unique stay, this summer getaway is the perfect place for guests to escape the hustle and bustle of everyday life in a unique holiday ambience.
We are in love with Bill & Coo & we can't wait to come back one day!
Bill & Coo
Megali Ammos
Mykonos 846 00
Greece
Tel: +30 2289 026292
www.bill-coo-hotel.com