Located in Bruges, just a few steps from Minnewater,the amazing new Boutiquehotel 't Fraeyhuis offers you luxury rooms & suites with a bar, private parking, a garden and a lovely terrace. The location is truly idyllic. A luxurious new four star hotel in the heart of Bruges, Belgium. Completely renovated and redecorated in 2019. So expect an elegant interior, romantic and charming decor.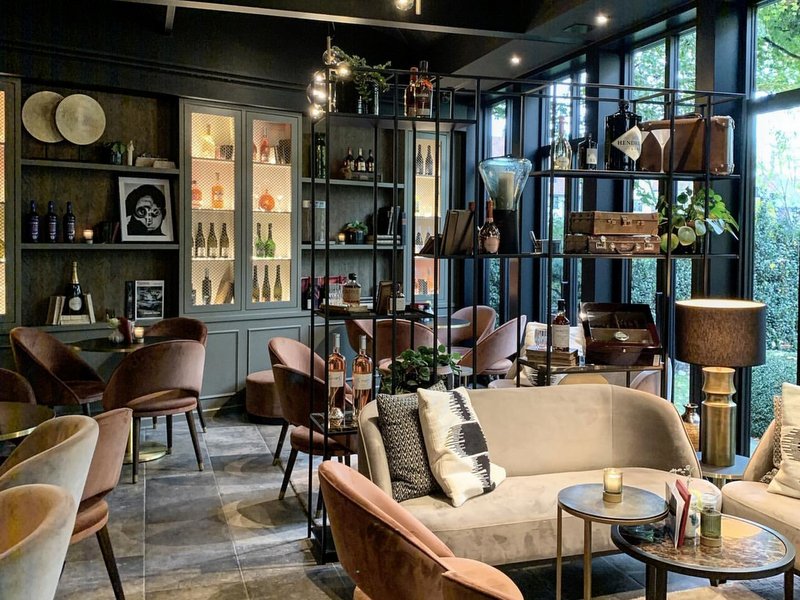 After a long renovation, the Van Maele-Reso catering family starts a four-star hotel with a trendy bar in the former Hotel Egmond. The Fraeyhuis hotel is the new name of the twelve-room boutique hotel. It is named after the castle of the Fraeys family that once stood in the park. This beautiful new hotel, is perhaps the most modern in Bruges. Offering their guests home automation systems ajd charging stations for electric cars.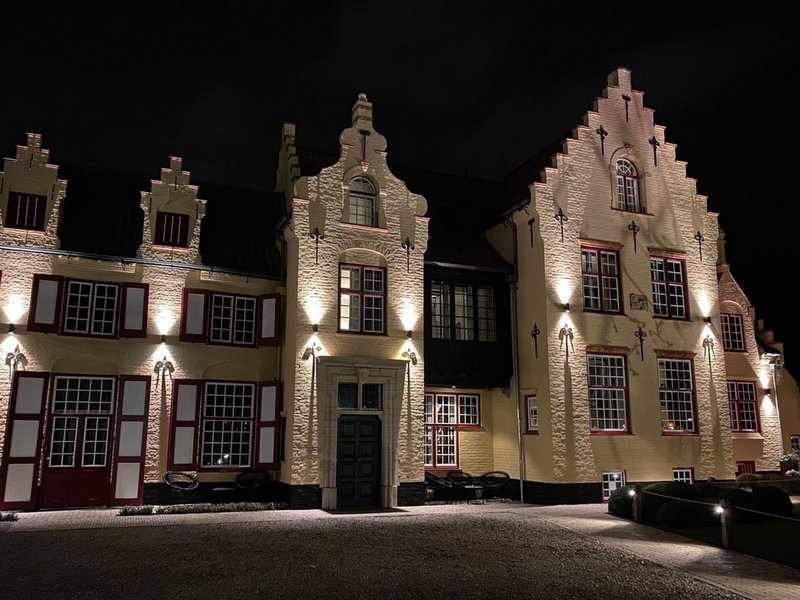 Rooms & Suites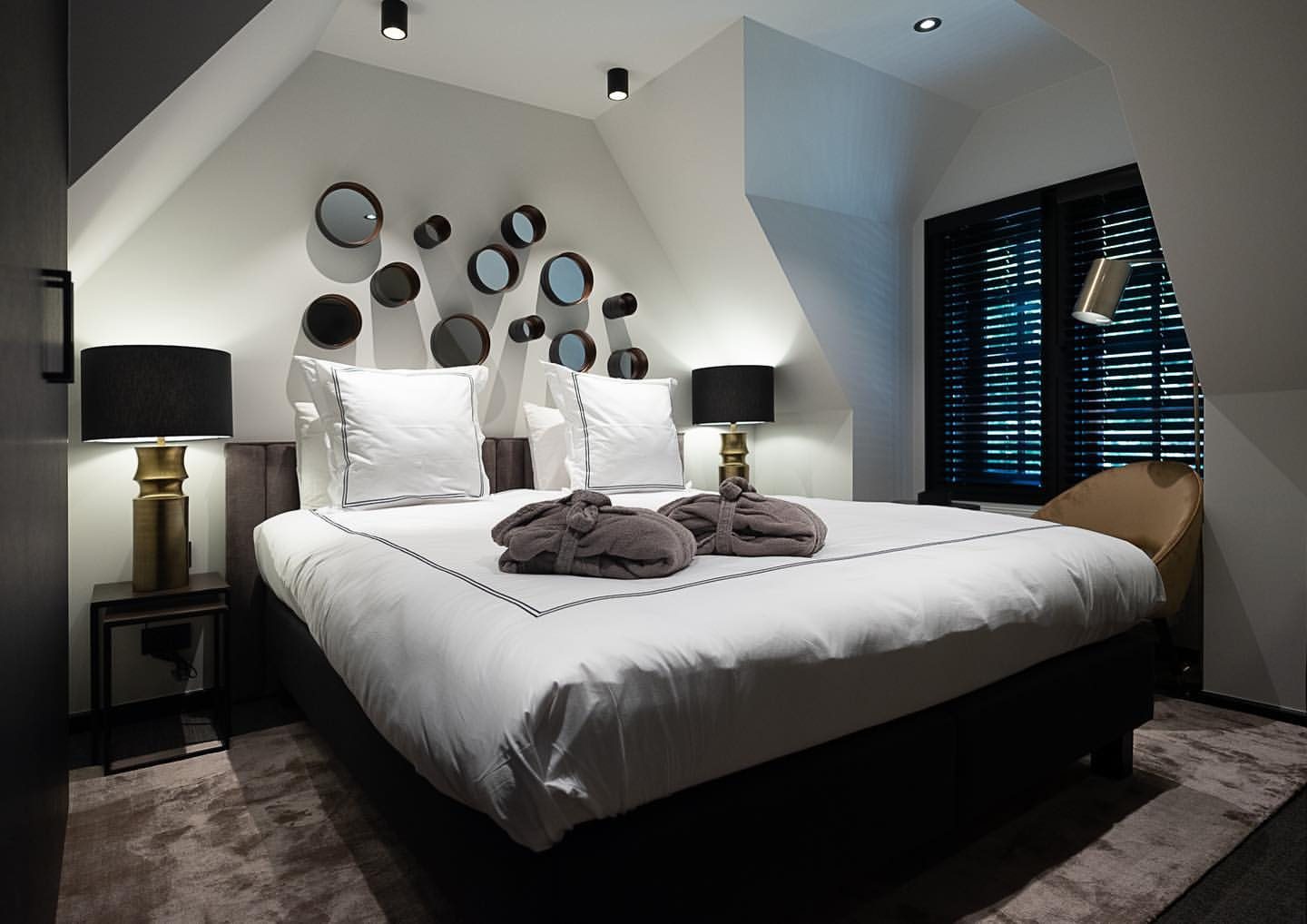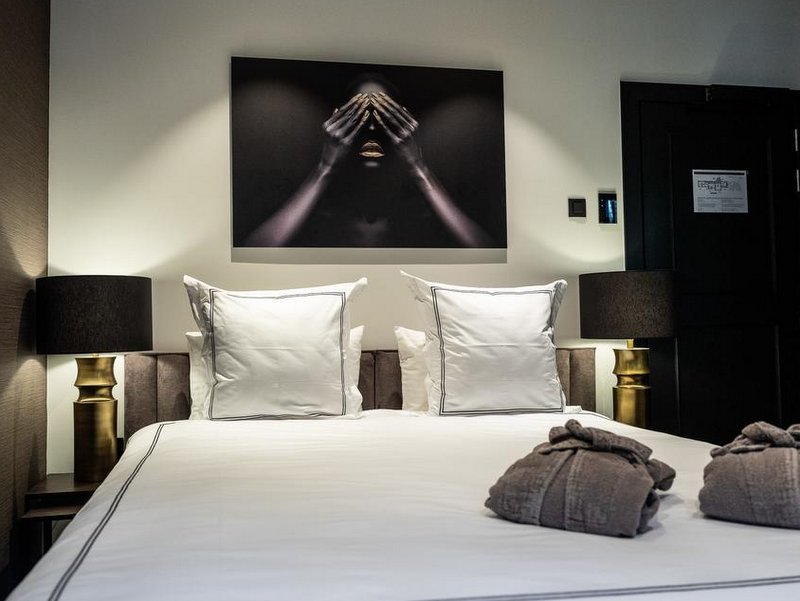 Guests can choose from three types of rooms: the standard room, luxury room and
the suites. Some suites even have a romantic fireplace. All units have climate control, a laptop safe and a refrigerator as well as views of the garden. T Some rooms have even amazing views of the lake.
Breakfast
Breakfast is served every morning in the cosy breakfast room with a small private garden. So during summer guests can even enjoy their breakfast outside.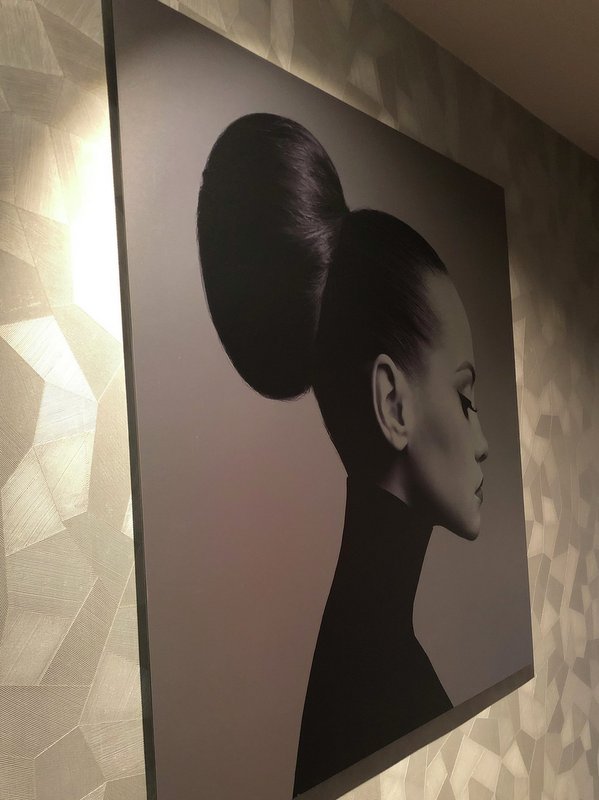 Bar Boutique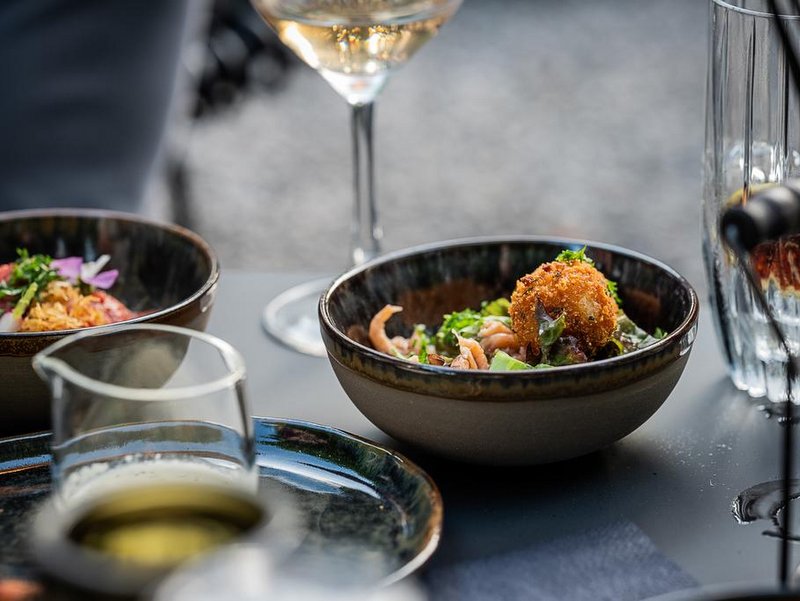 Be tempted by delicious tapas, a good glass of wine, local beers and original cocktails in a cosy and luxury atmosphere. The bar is open for everyone from 16:30 till 23:30. Enjoy a drink and some small bites inside or outside. Bar Boutique also has a special and very cosy winter garden: with fireplaces and chairs with warm blankets. The perfect place to enjoy a glass of red wine – even on a cold winter day!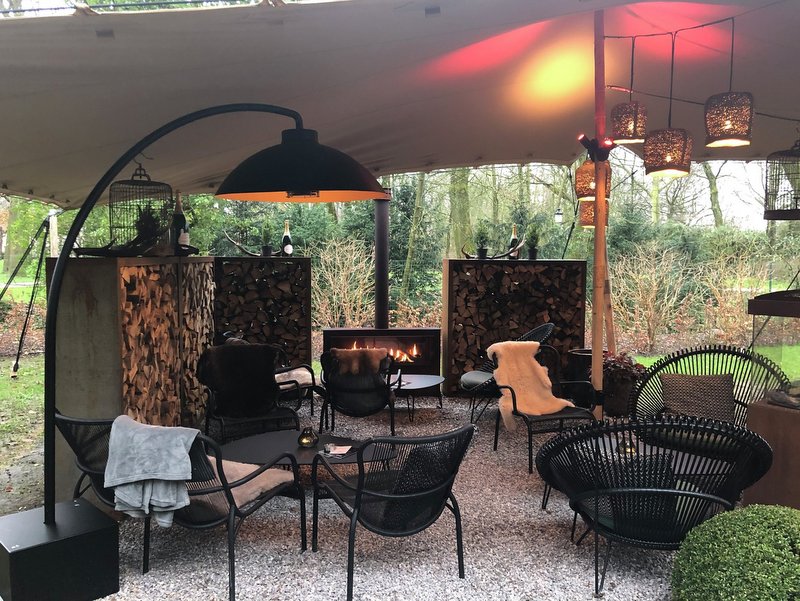 Whether you're up for a two-day itinerary or more, you'll have so much to see and do in Bruges. This is the perfect base from which to grasp a true sense of what the luxury Belgian city life is all about!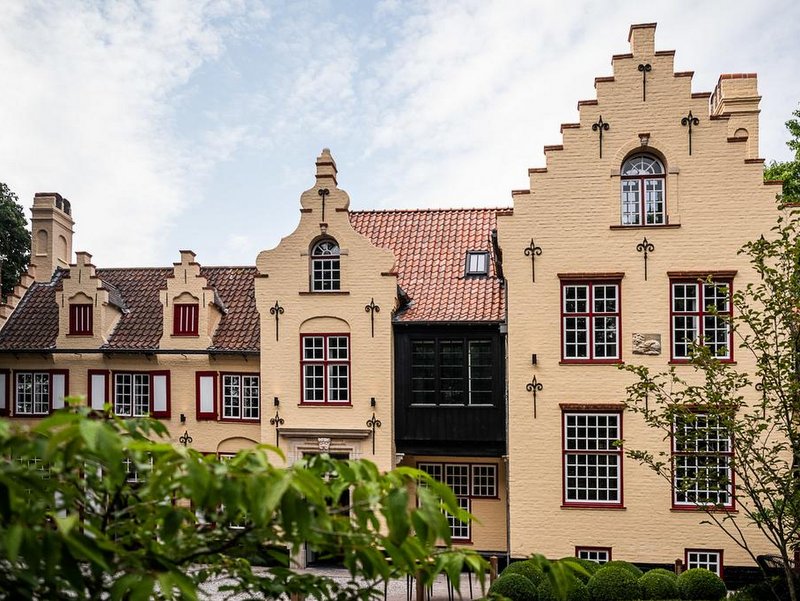 Boutiquehotel 't Fraeyhuis
15 Minnewater
8000 Bruges
Belgium
Tel: +32 473 23 02 78
www.fraeyhuis.be