The Altstadt Vienna is located on the Spittelberg in Vienna's fashionable "Boboville", the creative 7th district. From here it´s just a 15 minute walk to the city centre.
A hotel and gallery in one

This boutique hotel houses hundreds of pieces of contemporary art. Whether on loan from big museums or owned by Otto E. Wiesenthal, the works by Warhol, Niki de Saint Phalle, Prachensky, Leibowitz, Attersee, Helnwein et al. have 3 things in common: 1. They inspire. 2. They allow you to dwell in the moment. 3. And pose questions.
Suites with stories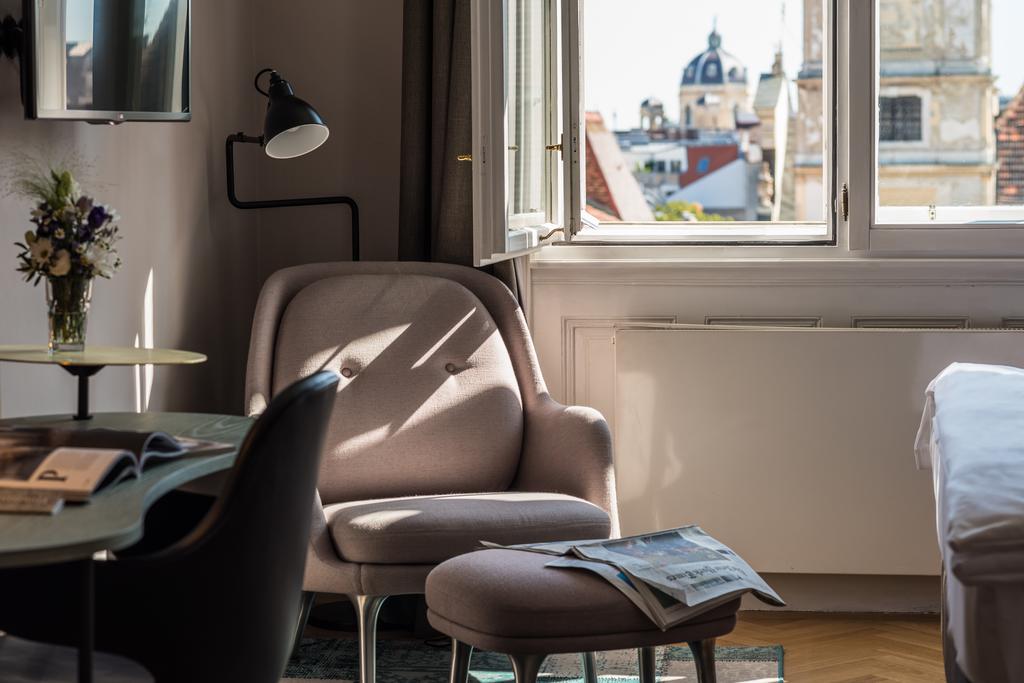 The 49 rooms and suites of Boutique Hotel Altstadt Vienna are diverse and unique. Each room tells a different story, that tributes to the cultural identity of Vienna. Designed by world-famous architects like Matteo Thun. There is even a suite designed by Lena Hoschek, one of the Austrian most well known fashion designer. There are two suites which have a private roof terrace overlooking Vienna: the Otto Suite and the Garden Suite. Nice!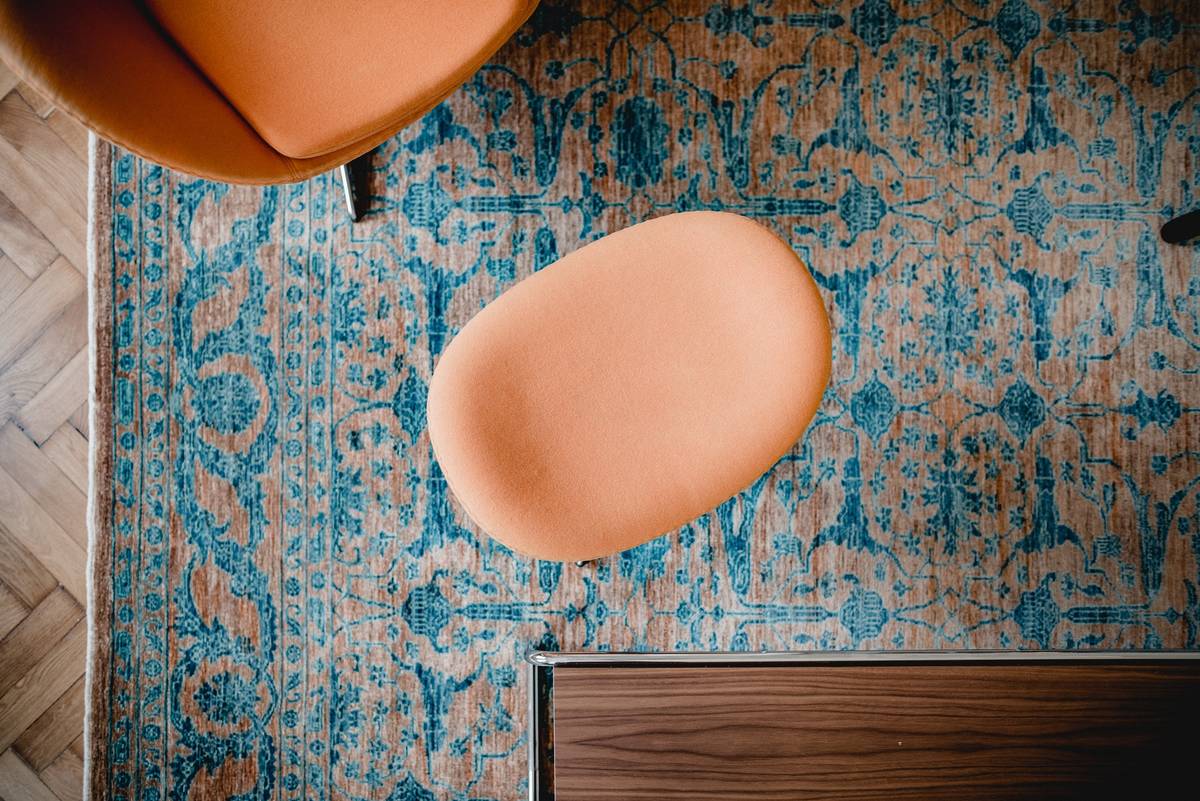 The Opera Suite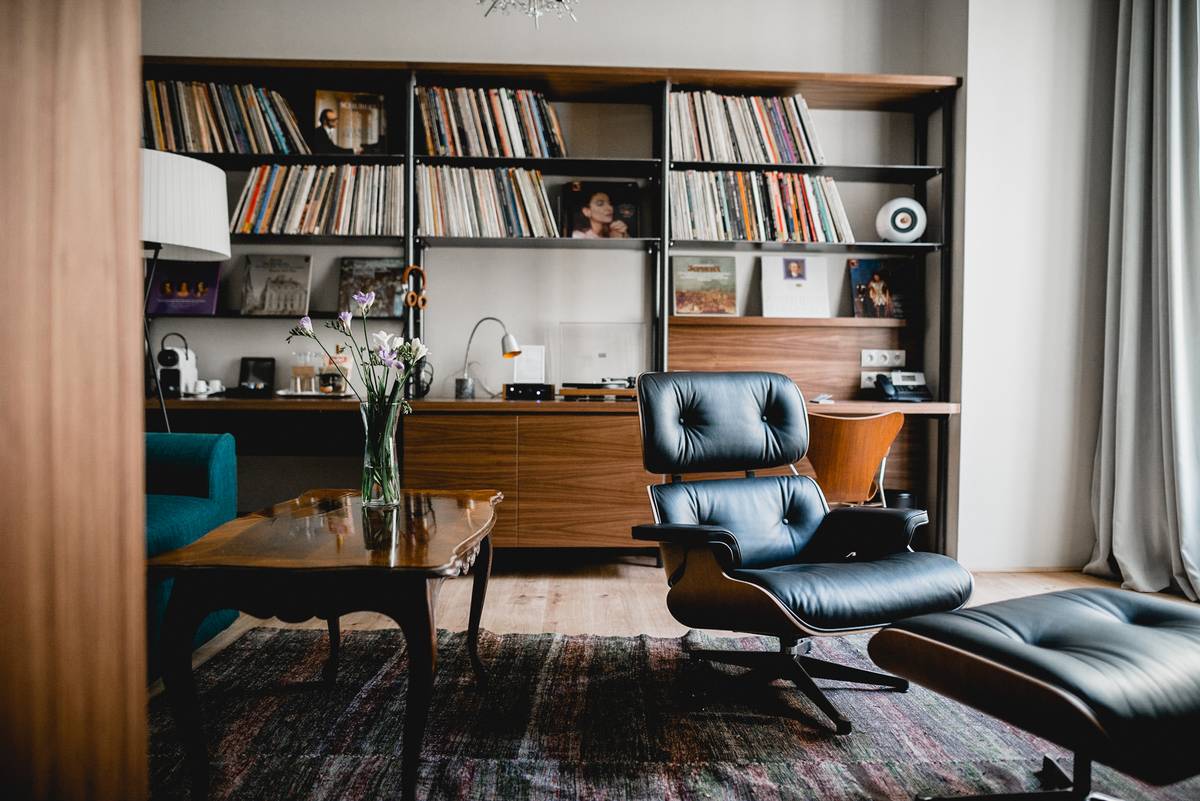 We had the pleasure of staying at the Opera Suite. This suite has a nice lounge area including the famous Eames lounge chair. And last but not least a huge library of vinyls and a gramophone. We were also able to play our favorite music through the in-suite bluetooth connection. The Opera Suite faces the inner courtyard, which is absolutely quiet at night. Loved every bit of this room!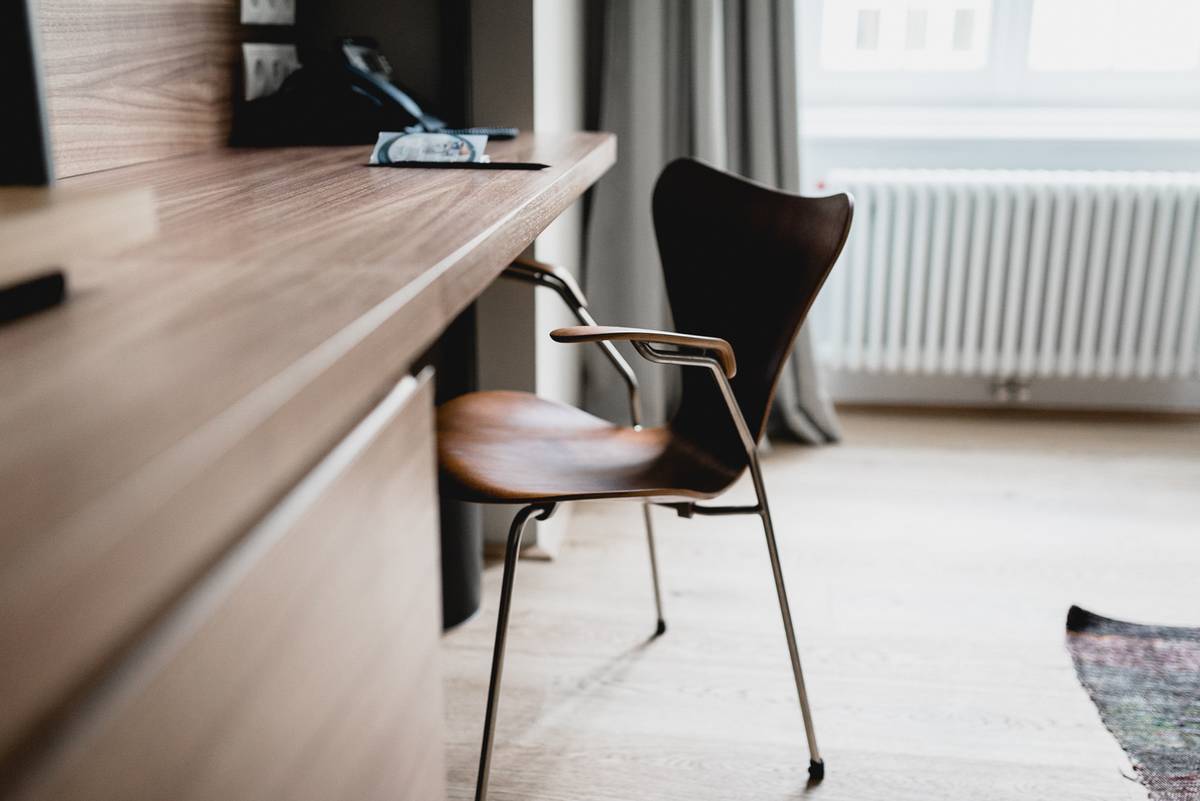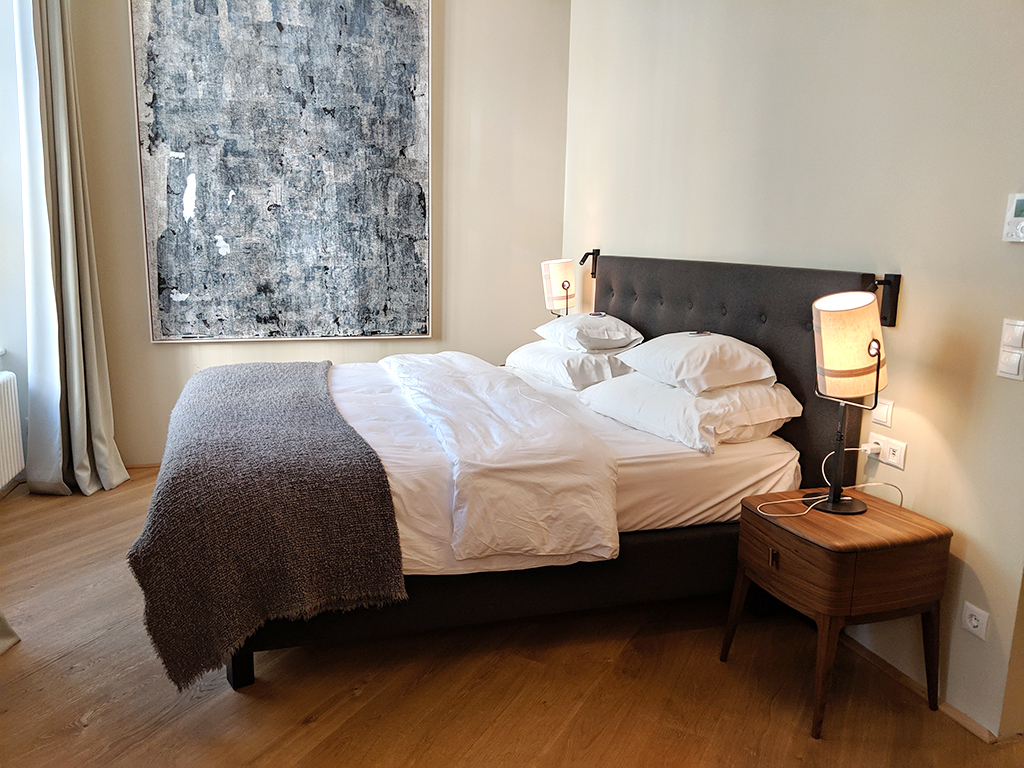 Crispy fresh breakfast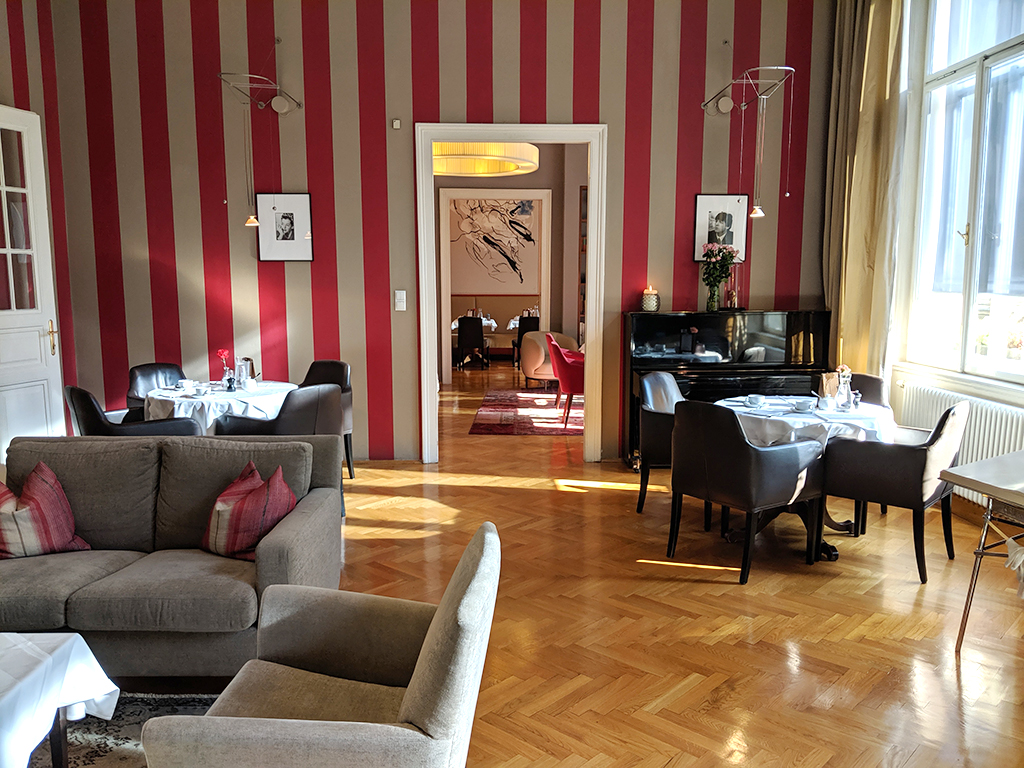 Start your morning right with breakfast made from natural, local products, and healthy ingredients. There is a large selection of crispy fresh bread, delicious ham and cheese, fresh fruits, great coffee and even champagne. Simply good.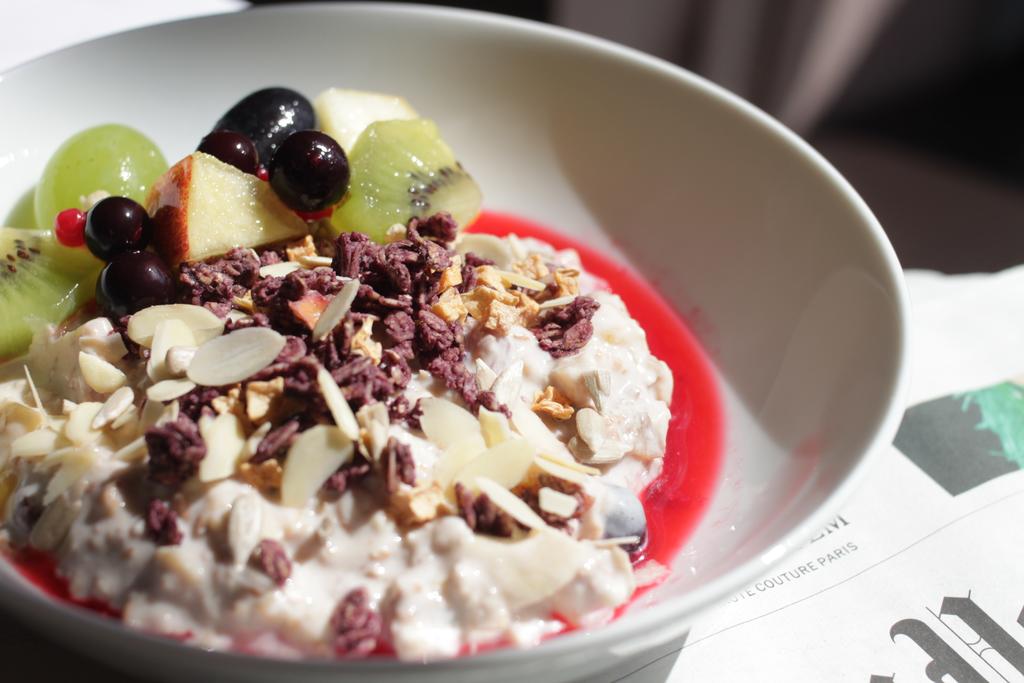 Afternoon tea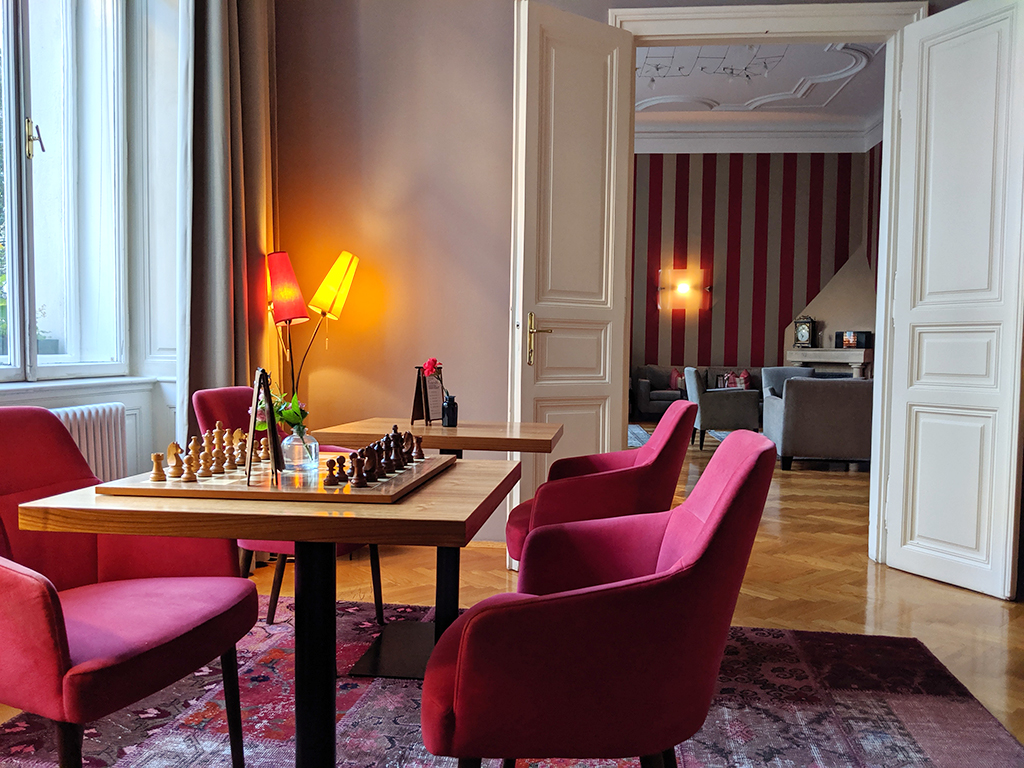 After the day is all wrapped up, you might be wise to head to lounge with open fireplace. Between 4pm and 6pm you can stop by the salon for homemade cakes and tea (or coffee). It is also possible to have some drinks from the honesty bar at night.
Highly recommended

Whether you're up for a two-day itinerary or more, you'll have so much to see and do in Vienna. This is the perfect base from which to grasp a true sense of what the Viennese take on life is all about!

Hotel Altstadt
Kirchengasse 41
1070 Wien
Austria
+43 1 5226666
www.altstadt.at