Hotel Des Indes: nestled in the heart of The Hague at the edge of a well known pretty square (Lange Voorhout). Originally built to host aristocrats and heads of state. And Hotel Des Indes continues a tradition of opulence in each of the uniquely designed rooms and suites. Also: vaulted ceilings, rich draperies, plush bedding. And off course the latest technology envelope you in comfort.
The History
With more than 130 years history: elegance and grandeur come standard at Hotel des Indes. The property was originally built as a stately mansion to host private functions for the treasurer of King Willem III before being turned into a hotel in 1881.
Des Indes Rooms & Suites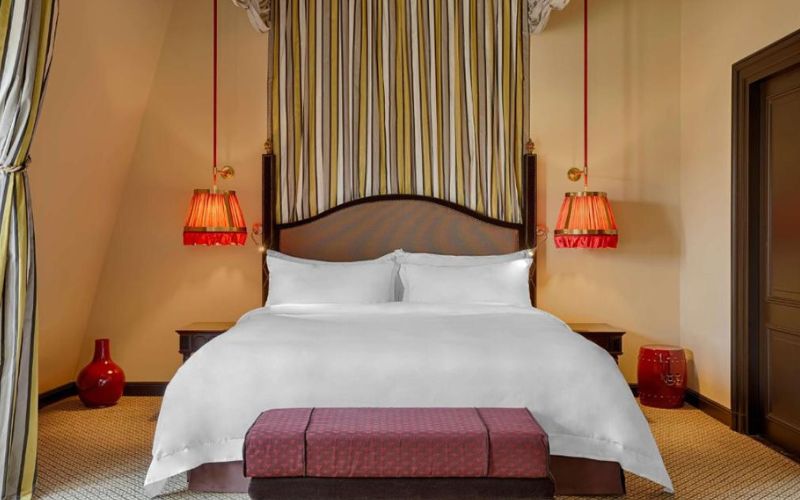 All rooms & suites are luxury & sophisticated continuing the hotel's tradition of chic luxury. Great grandeur and elaborate elegance permeates 92 rooms and suites. All perfectly redesigned by Parisian interior designer Jacques Garcia. So all the rooms are a perfect combination of opulence and contemporary chic, with vaulted ceilings and elegant draperies.
Each room & suites features a luxurious, spacious bathroom with sleek black marble floors, white marble basins. And also custom-made red Portuguese tiles. Elegant white bathtubs and powerful rain showers enhance your comfort.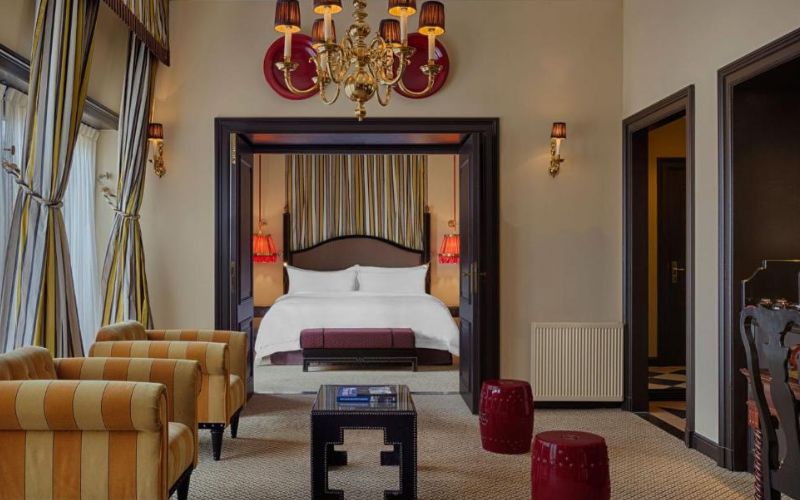 Food & Drinks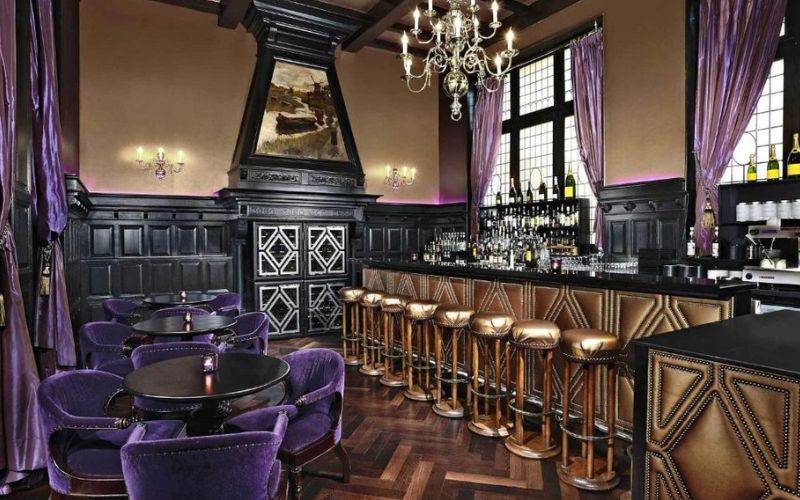 Widely known for its high tea, a celebrated tradition of The Hague, Hotel des Indes offers French-inspired gastronomy at its tastefully adorned restaurant & lounge.
Enjoy Des Indes Lounge for an informal meal or the dazzling Des Indes Restaurant for a true fine dining experience.
The Spa

Looking for some relaxation? Visit the small, but beautiful spa. With lavishly appointed treatment suites and a complete menu of spa services, the luxurious spa offers you the ultimate in decadent relaxation. Enjoy the stunning gym, jet-pool, sauna & steam-bath.
The Location of Hotel des Indes
Hotel Des Indes is nestled in the heart of The Hague along the leafy Lange Voorhout. So the hotel is an ideal haven for exploring this charismatic city. Spend the day browsing antique shops, masterpiece-filled museums and enjoy the great restaurants.
Hotel Des Indes
Lange Voorhout 54-56
2514 EG The Hague
Homepage | Hotel Des Indes (hoteldesindesthehague.com)