Paris is a city that is near to our hearts and we are always excited to explore new spots. This time we stayed at Le Roch Hotel & Spa. A discreet and luxurious hotel located in the most fashionable part of Paris close to Rue Saint-Honoré and the The Louvre.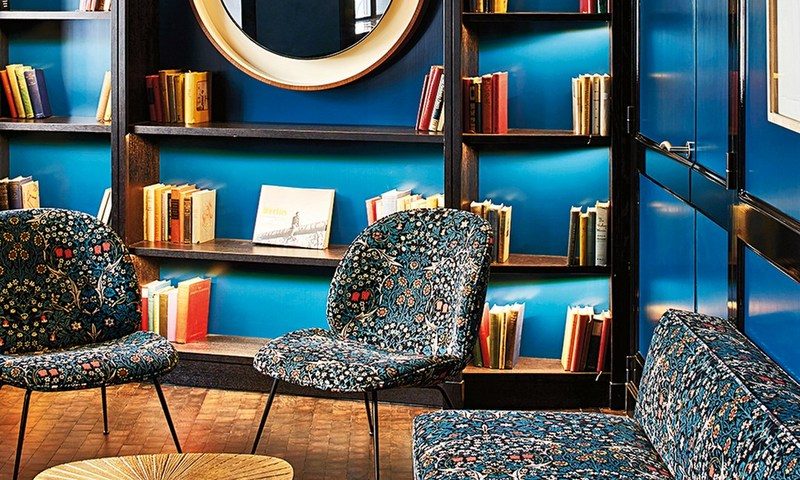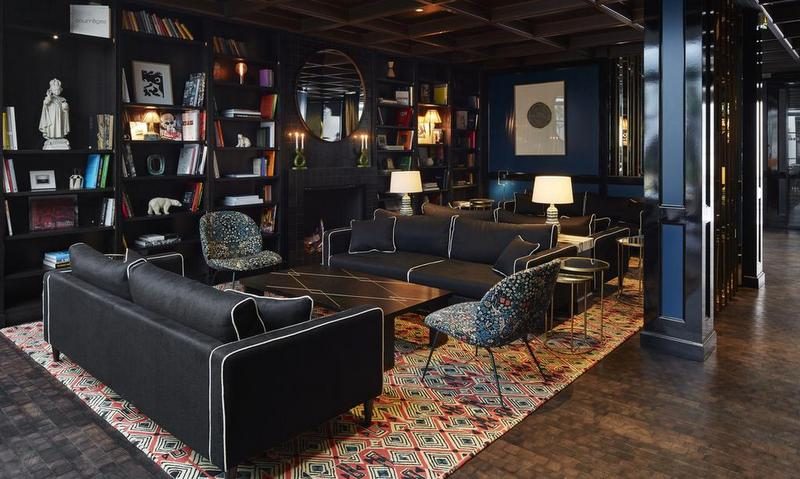 The hotel lobby immediately feels welcoming with a fireplace, comfortable chairs and the most beautiful bookcase filled with books and curiosities. The stunning interior design is the work of a true Parisian, Sarah Lavoine. The (royal blue) color scheme, brass accents and velvet textures are perfectly balanced. The mix of classic French and modern design througout the hotel is just stunning and creates the perfect home away from home.

All 32 rooms and suites are unique in their own way. We had an amazing stay in the Indulgence Suite. We absolutely loved the décor. It's all about color, quality and comfort. Rooms are wired for airplay technology, so it allows wireless streaming of content between devices.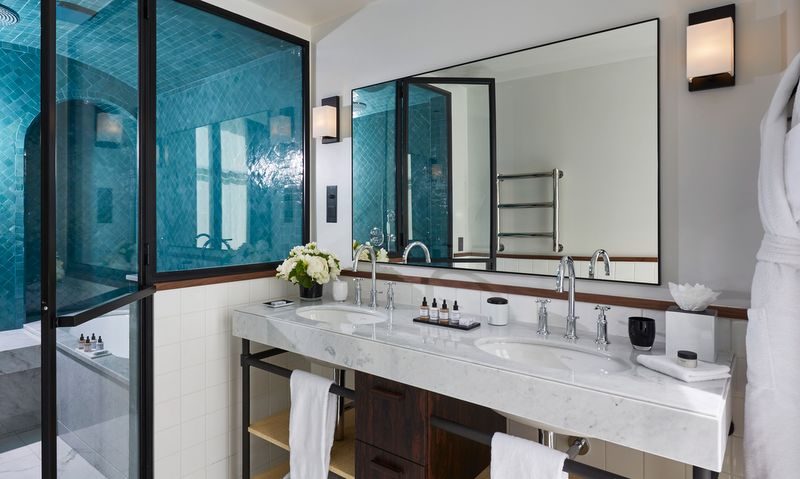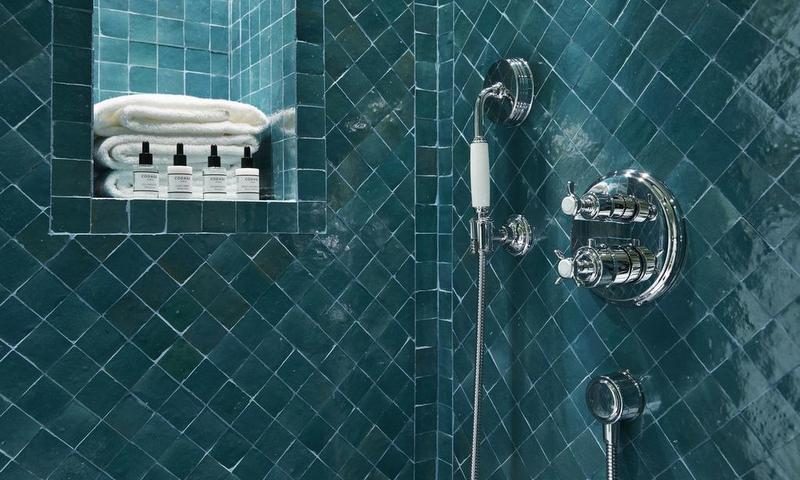 The spacious bathroom with handmade clay tiles is beautiful. There were two parts to our bathroom, both separated by a glass steel door. On one side the vanity and on the other side a bath, rainshower and steamroom in one.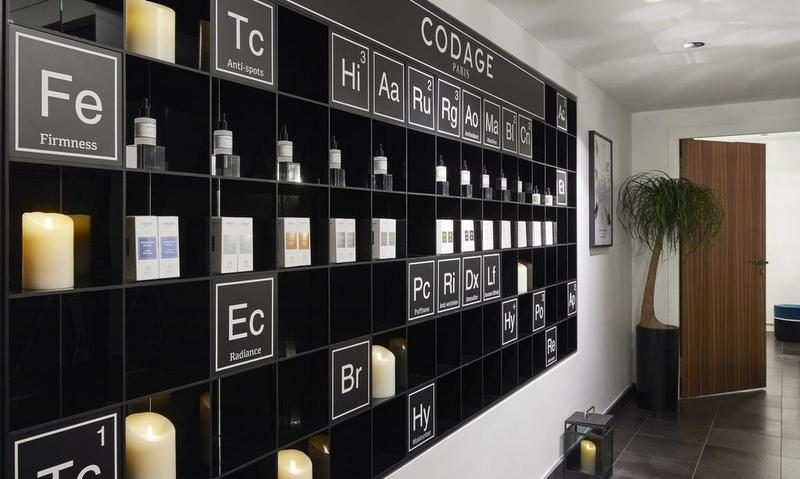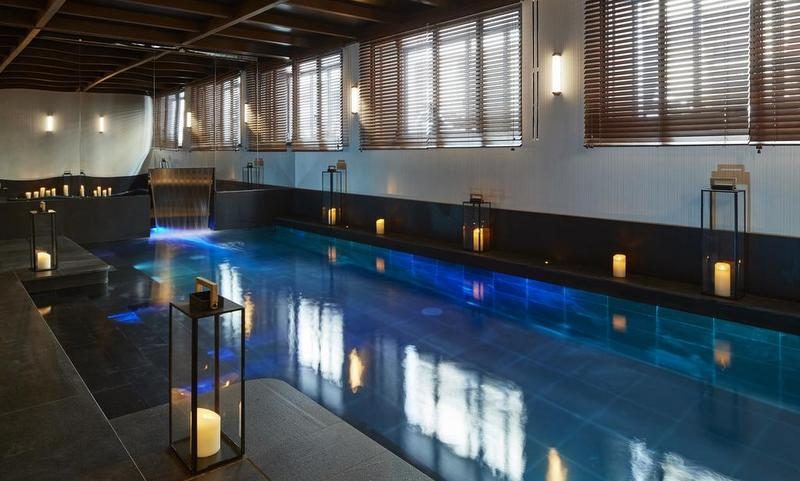 Exhausted after a long day exploring Paris? Or an intensive shopping session? Whatever exhilarating activities you've been participating in, it's time to unwind in the beautiful spa including fitnessroom, hammam and stunning pool made of black lava rock. This spa is the ideal place to escape the bustle of the city.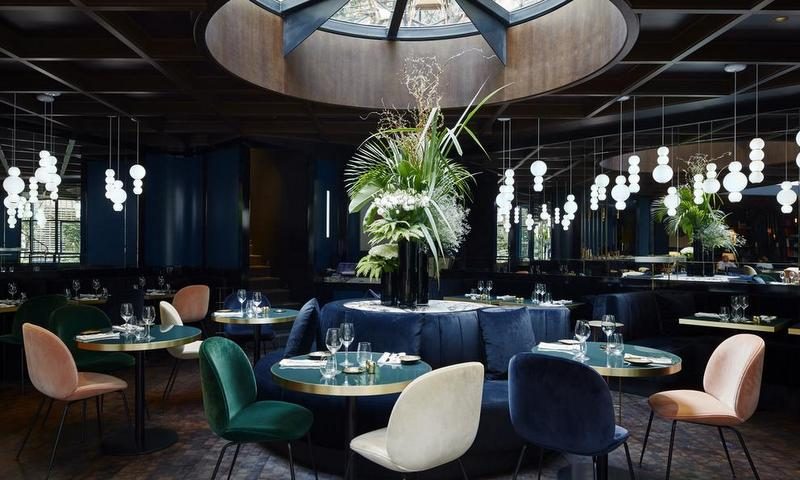 If world-class gastronomy is your cup of tea, you must visit the hotel's restaurant. Executive Chef, Rémy Bérerd, works his magic in the kitchen to bring life to inspirational creations. The results are rich with flavor and offer lovers of the gastronomic arts a festival of taste sensations.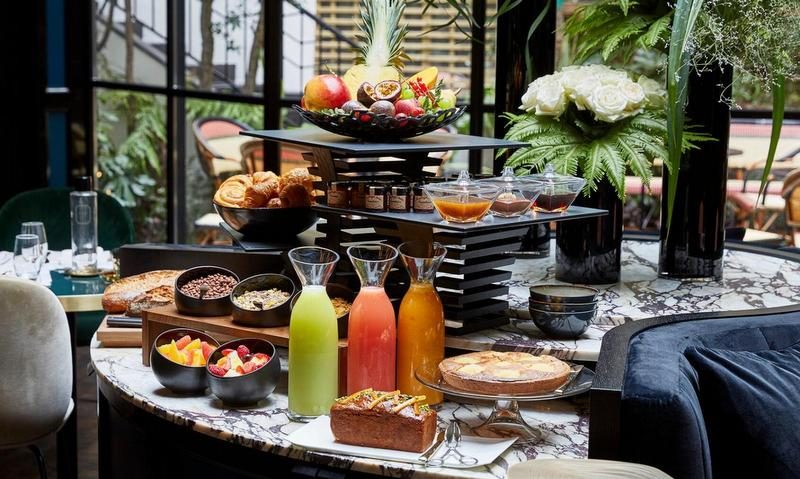 Delicious breakfast and lunch is also served in this cozy restaurant which features a stunning ceiling made of glass. In summer tables are set in the lovely courtyard and rooftop terrace. Perfect for pre-or-post dinner drinks from the bar!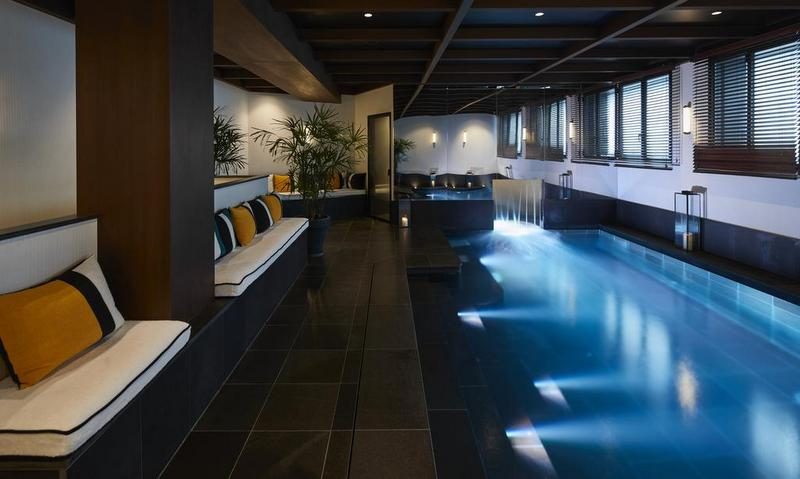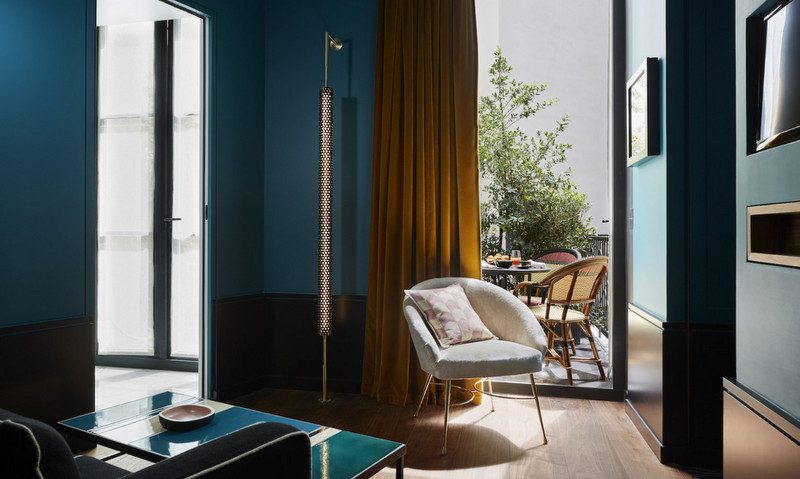 This in 2016 opened boutique hotel has already made its way onto the Conde Nast Traveller 2017 hotlist. And we totally agree!
Le Roch Hotel & Spa
28 Rue Saint-Roch
75001 Paris
France
T: +33 170830000
www.leroch-hotel.com