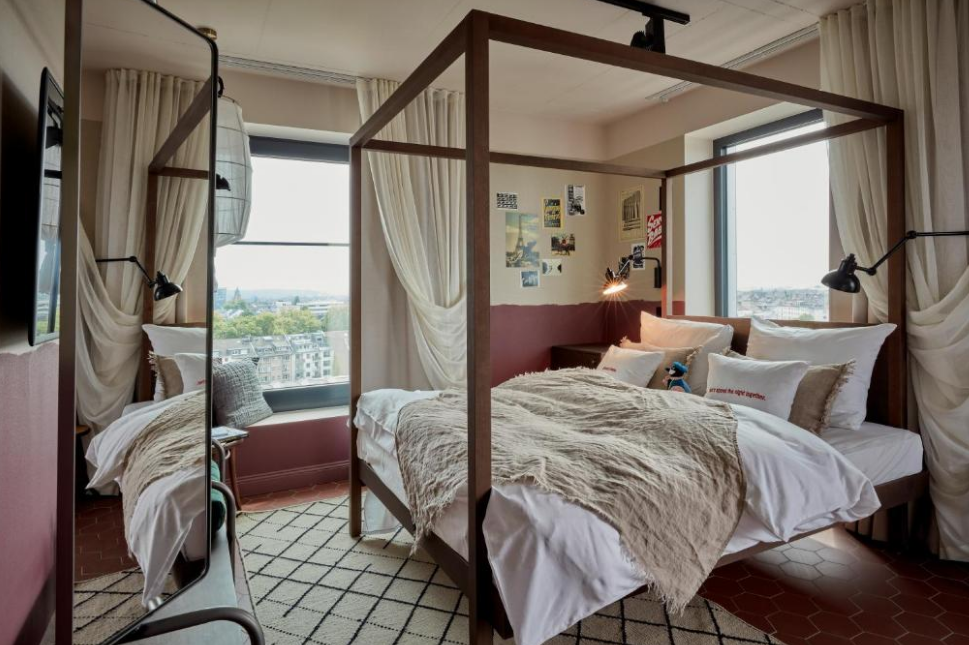 Situated in the vibrant business district of Düsseldorf you will find the cool 25Hours hotel. This hotel is within 2 kilomet4ers of Capitol Theater and the famous Konigsallee.
Cool 25Hours
This is exactly where you want to stay during your city trip if you looking for an amazing, modern and stylish hotel. 25 Hours hotels are famous for their awesome buildings and the very original interiors .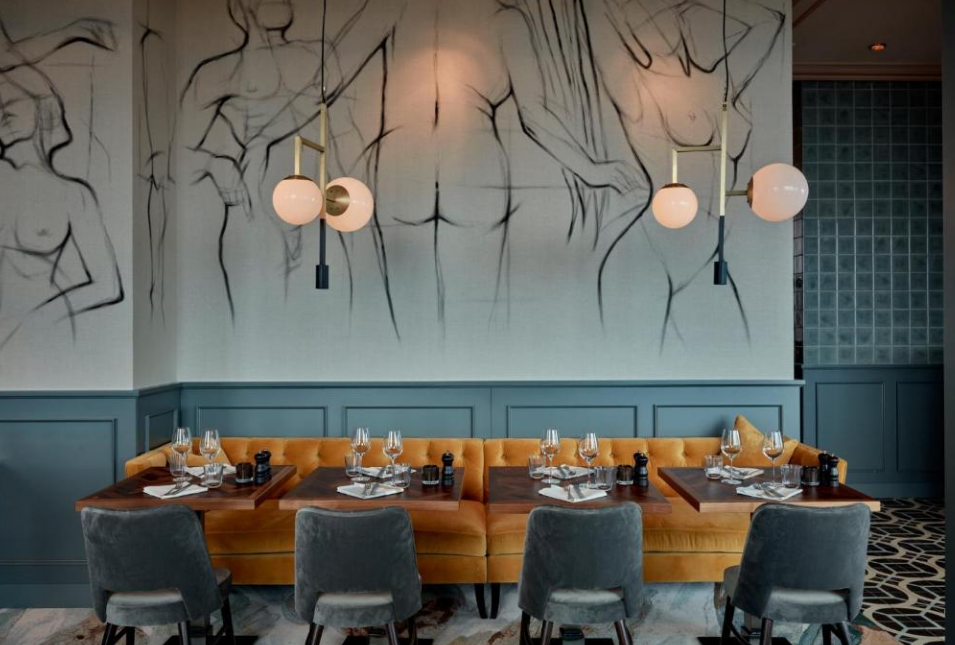 Location
25Hours Hotel is located in a former freight train station and is centrally located in the heart of Düsseldorf (Le Quartier Central), with a parking garage under the building.
The rooms & suites
The rooms are, exciting, immaculate and offer everything you need. They're smart, efficient, and comfortable, and come with Bluetooth audio systems at all levels There are also amazing rooms with a bathtub on the balcony.

There are 2 different styles of rooms: French of German. The french are of course more romantic interior and the German rooms are more sober and sleek. Minibar complete with beers and soft drinks are free of charge!
The Paris Club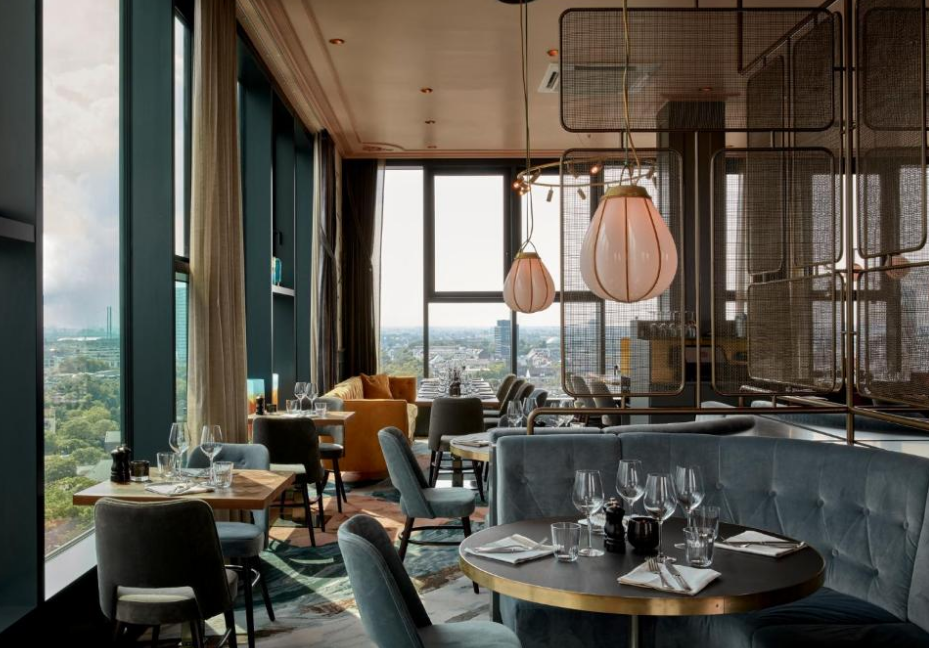 This cool hotel also offers you a beautiful French style restaurant what serves typical French dishes like steak tartare and oysters. On the top floor, complete with cool rooftop terrace there's a stylish bar where you can sip your cocktail while enjoying the skyline of the city!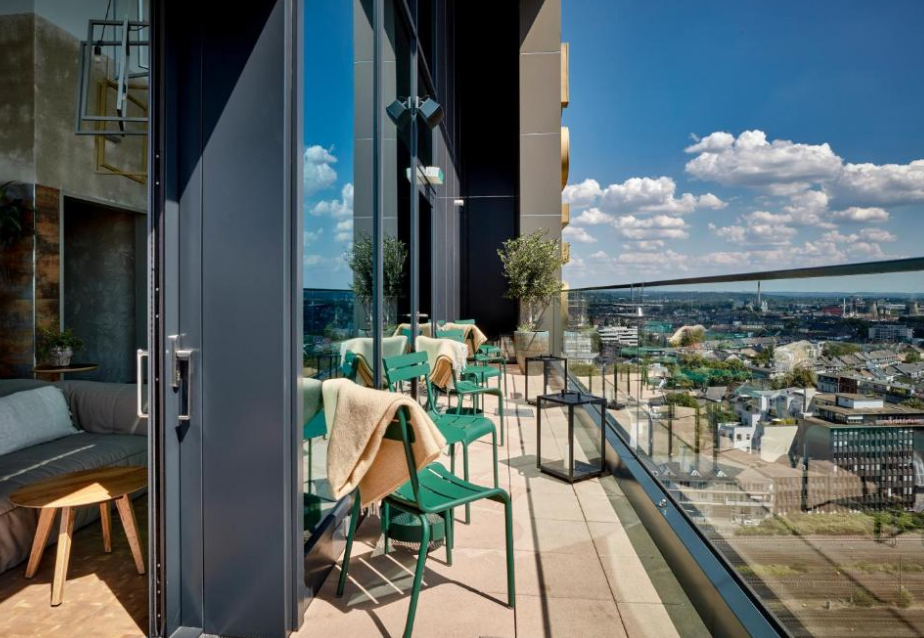 Discover the area of 25Hours Hotel

if you're of a mind to explore Düsseldorf on two wheels, the hotel's got Schindelhauer bikes available for rent — as well as a fleet of Minis, if you'd rather travel by motor.
25hours Hotel Das Tour
Louis-Pasteur-Platz 1
40211 Düsseldorf
Germany
Tel: +49 211 9009100
www.25hours-hotels.com