Bar Riga is the fabulous bar & restaurant of the lovely Hotel Riga. In this beautiful old building in the city center of Antwerp, there used to be a suitcase shop, now you can enjoy delicious Italian specialties!

History of the Riga building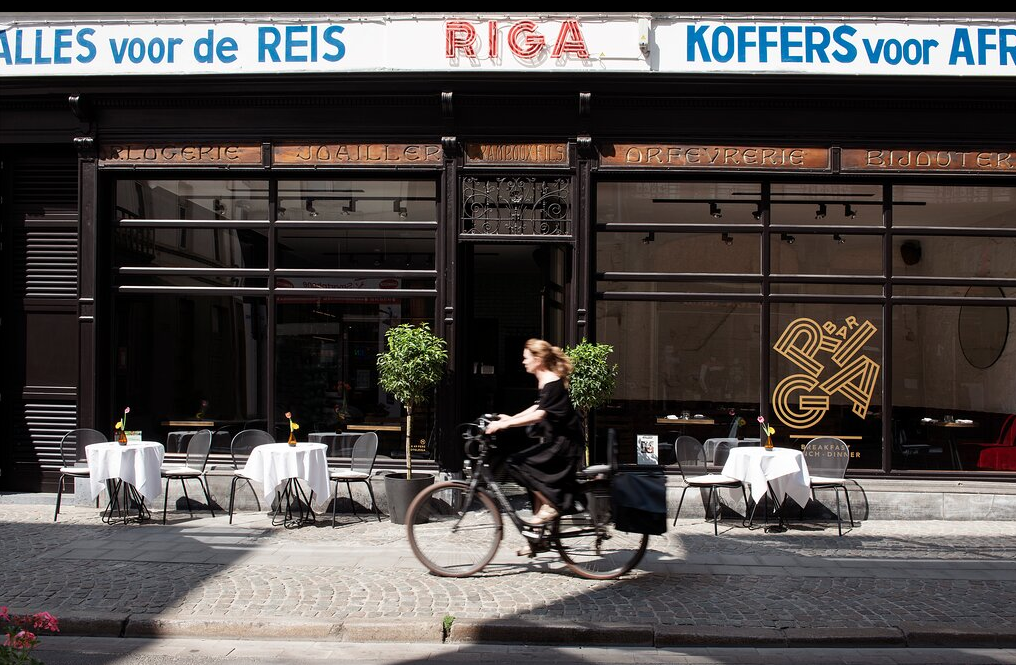 It's all about Marcel Riga and his beautiful suitcase store…
Hotel Riga was named after the previous owner of the building. Riga Leathergoods started out in 1898, but it was Marcel Riga who gave the new owners the inspiration for the name: Riga. In 1938 he opened a suitcase store named 'M. Riga, Everyting for your journey – suitcases for Africa' at the current location and it has been an icon ever since. The store was known for its big and strong suitcases. Suitcases made to endure a long and difficult boat trip to Africa, hence the slogan on the front of the building.
The Restaurant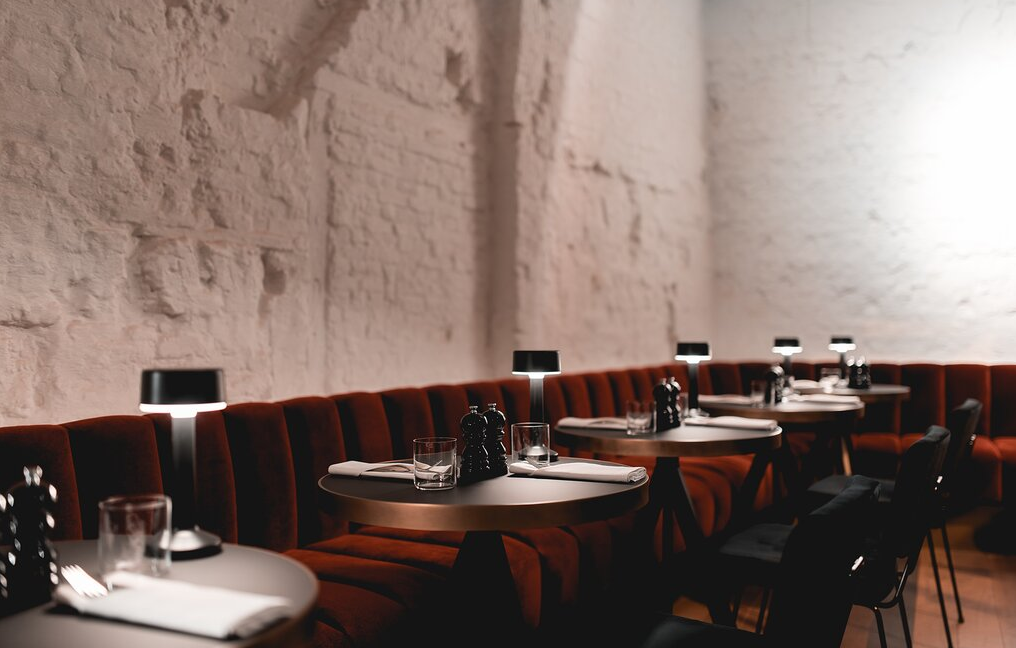 At Bar Riga they think it's very important for everybody to be happy. And when is one happy? With a stomach full of delicious food! Everybody is welcome at Bar Riga. Not only for dinner! Even if it's just for a glass of wine or only dessert. But if you're a fan of the pure Italian cuisine, this will be your new favorite spot.


The menu

At the menu typical Italian dishes. The chefs from Italy prepare simple, fresh & perfect dishes. There are all time favorites on the firm menu and there is a changing monthly menu with different season dishes & wines.
We tasted the Grilled octopus, Bavette di Manzo, Tagliolini al Tartufo and it was all amazing!
For those who are ready for a gastronomic walk through an Italian-Belgian inspired kitchen we recommend you to also visit Restaurant In De Balans. The young and dynamic chefs would love to surprise you with a mix of classic and edgy combinations!
Bar Riga
Korte Koepoortstraat 6
2000 Antwerp, Belgium
https://www.hotelriga.be/bar-riga/