Fine Japanese dining and Sushi Bar in the pretty little village called Soller. This Japanese Fusion Restaurant is owned by Alberto Martín Expósito. Alberto had his own Japanese establishment in Santa Catalina Market in Palma. He was very well known there and had a great following for his sushi and inventive take on the Japanese menu.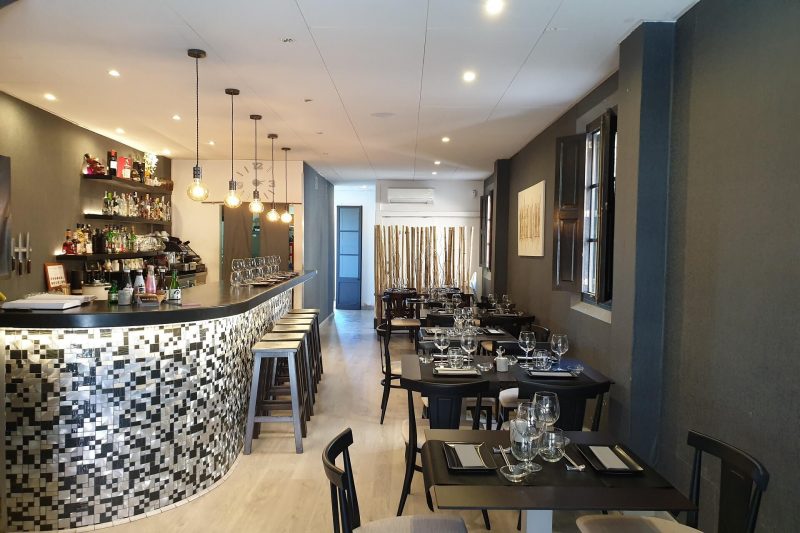 Aires de Japon: no local cuisine!
If you're staying in Soller or close to this pretty village in Mallorca and you want to taste something different than the Spanish cuisine: visit the amazing restaurant Aires de Japon. You will love this authentic Japanese Restaurant in the centre of the town.
The Chef
Alberto studied at the Balearic University and is always aiming for high quality and the best dining experience. Also ambition took him to Shanghai where he took the Spanish cuisine to China. Traveling and understanding the food of other cuisines led him back to his home base in Mallorca. He was ready to put it all into the 'fusion' melting pot in Santa Catalina Market.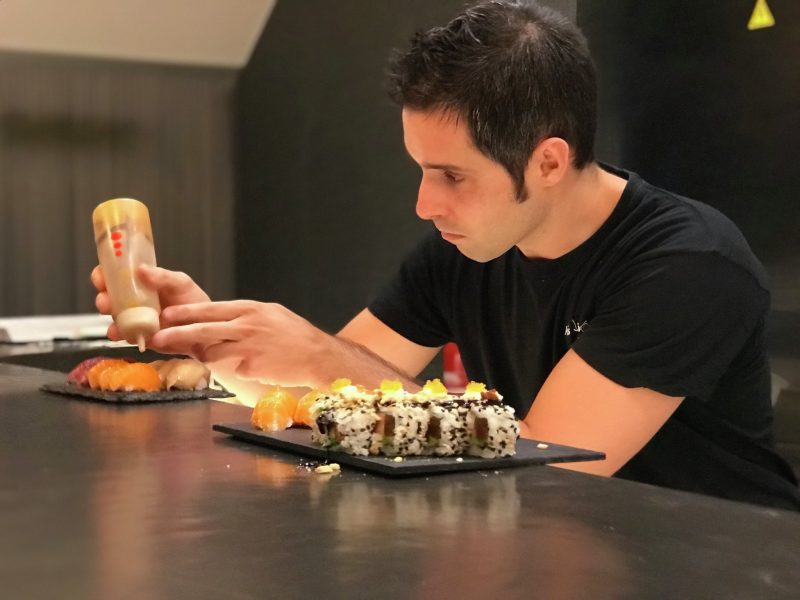 Alberto worked at the Santa Catalina market until he decide to open a restaurant in Soller. So Aires de Japon was created in Soller but is inspired on the fusion life experience of its owner. Alberto is delighted to be here in Soller and invite all to come and taste his beautiful food.
The menu & restaurant
At Aires de Japon you can taste traditional Japanse & Asian Fusion dishes as well as the best sushi & sashimi. We loved the creative cuisine and truly enjoyed every single dish. From the tuna tartar to the dim-sum and from the salad to the sushi: all delicious!
Sushi is made behind the bar, where you can see the dedication while preparing this great food. At dessert we were treated with the Sechuan Button, which resembles a sparkling and electric shock.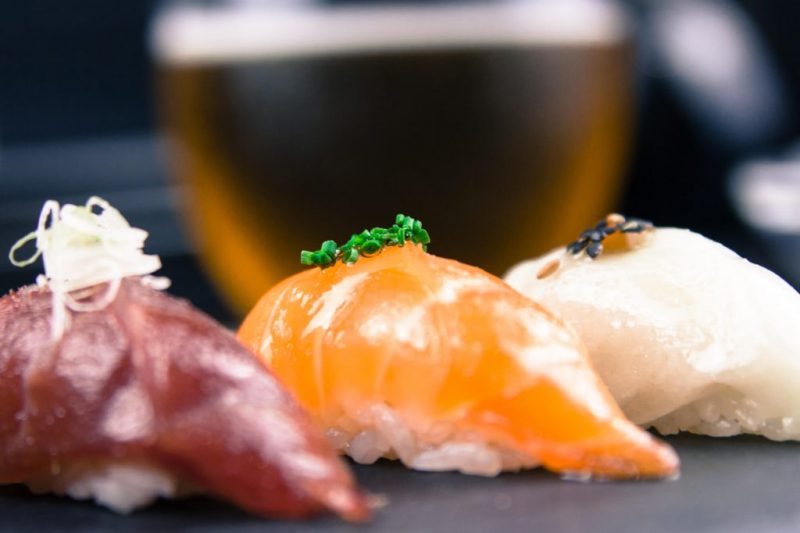 Aires de Japon is closed on Sundays and open on Mondays from 7.00 pm to 10.00 pm. For the rest of the week it opens for lunch at 1.00 pm until 3.00 pm and dinner from 7.00 pm to 10.00 pm. There is outdoor seating and an air conditioned interior. With the high temperatures outside, we opted for dining inside.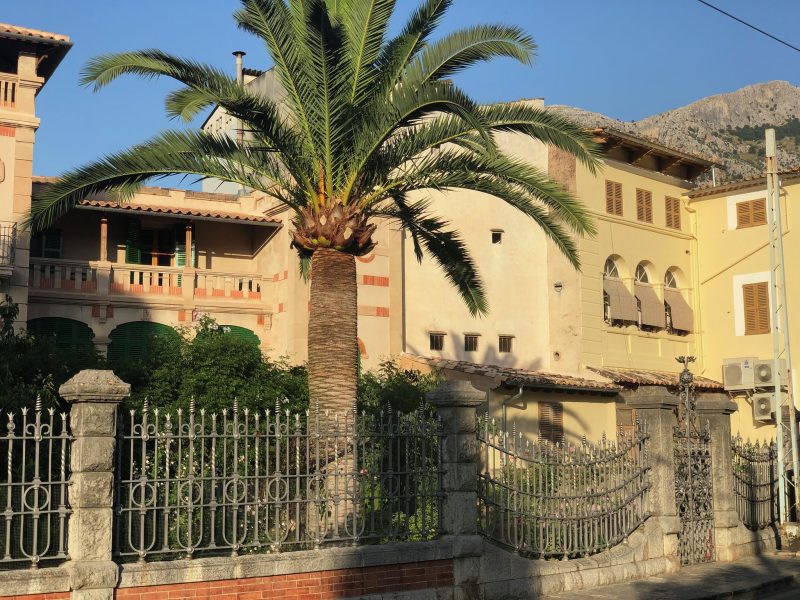 Well worth a visit if you are in the area and fancy a change. We loved the food & staff and we highly recommend this lovely small but amazing restaurant in Soller!
Aires de Japón
Carrer de sa Romaguera, 17
07100 Sóller
Illes Balears, Spain
+34 656 95 93 37
www.airesdejapon.com