The James Hotel is a hip & cool hotel located in the heart of Rotterdam, close to lively streets such as Coolsingel, Meent and Lijnbaan. The hotel combines the stylish interior of a design hotel with the best hospitality. Come to James for a trendy stay in the center of Rotterdam.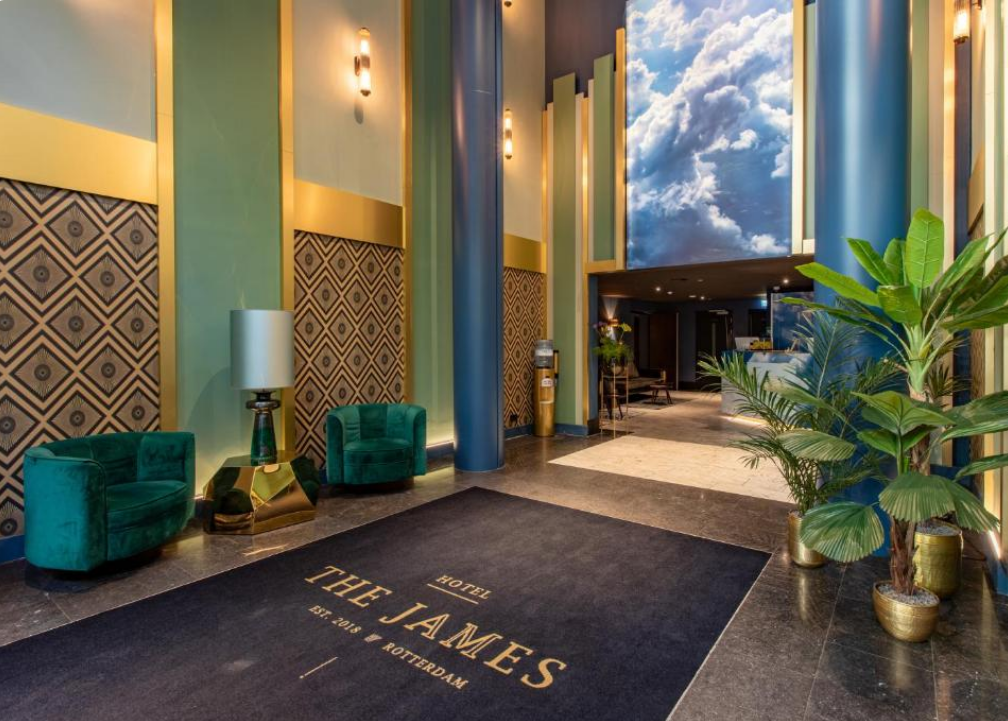 The James is situated in the heart of the vibrant city center of Rotterdam. And you will be welcomed and well taken care of by the super friendly staff. You will find everything you need for that ultimate getaway feeling at The James. Young, modern, hip and a bit of luxury. The James is definitely the cool kid of the Rotterdam hotel scene!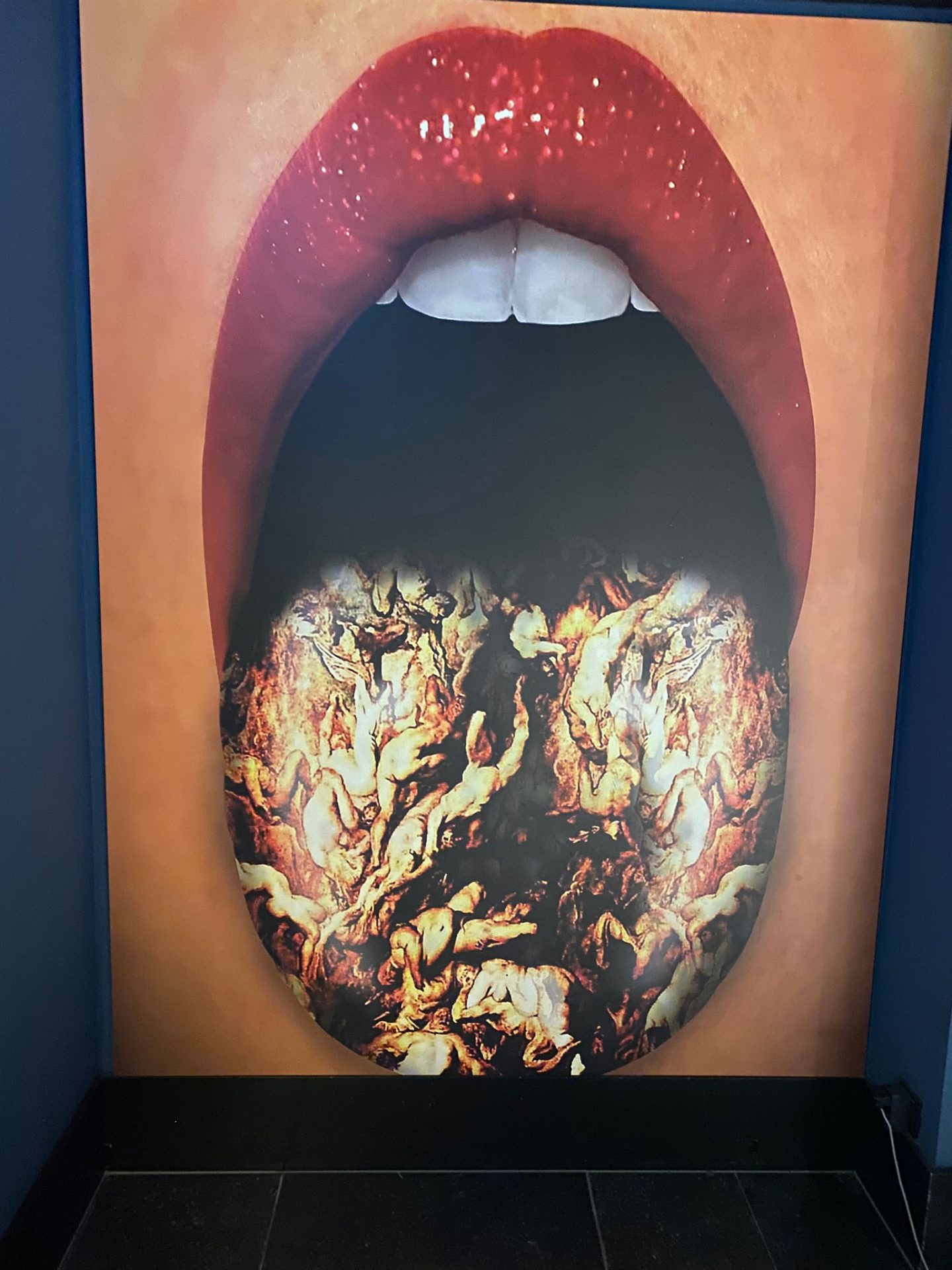 The James: Rooms & suites
The rooms are affordable and classy and trendy at the same time, a perfect combination. All rooms are shiny and filled with some lovely details. Worth mentioning: the bed is perfect: good mattress, fluffy duvet, soft pillows. And because the 144 rooms are very soundproof, you don't hear anything from crowds outside.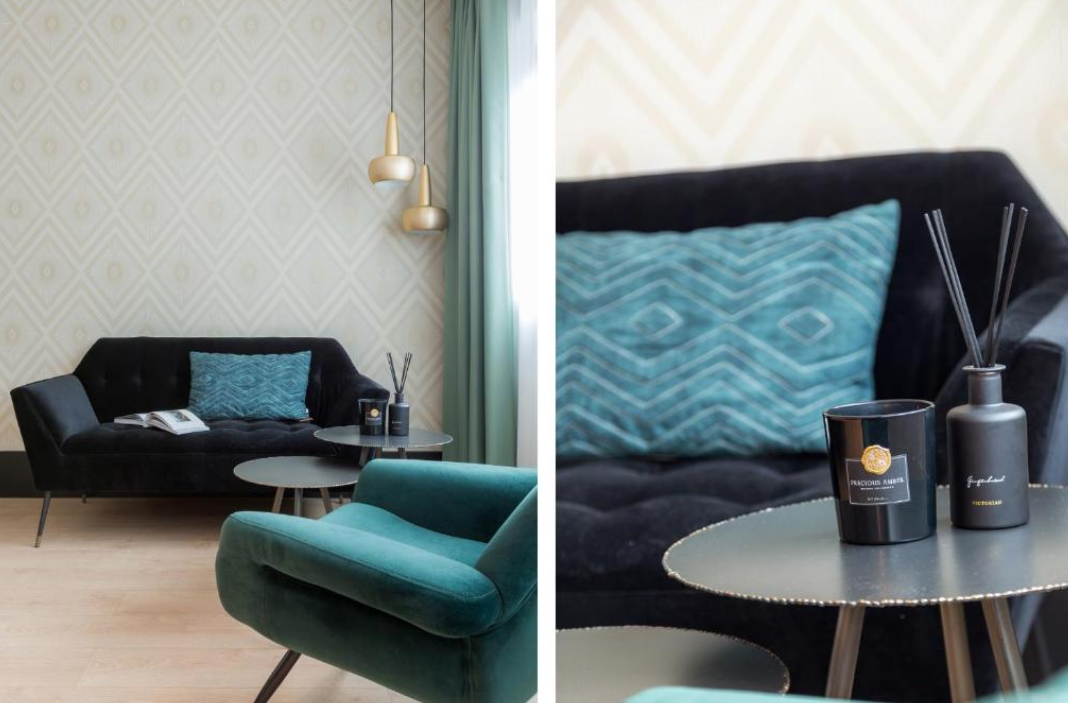 Location of The James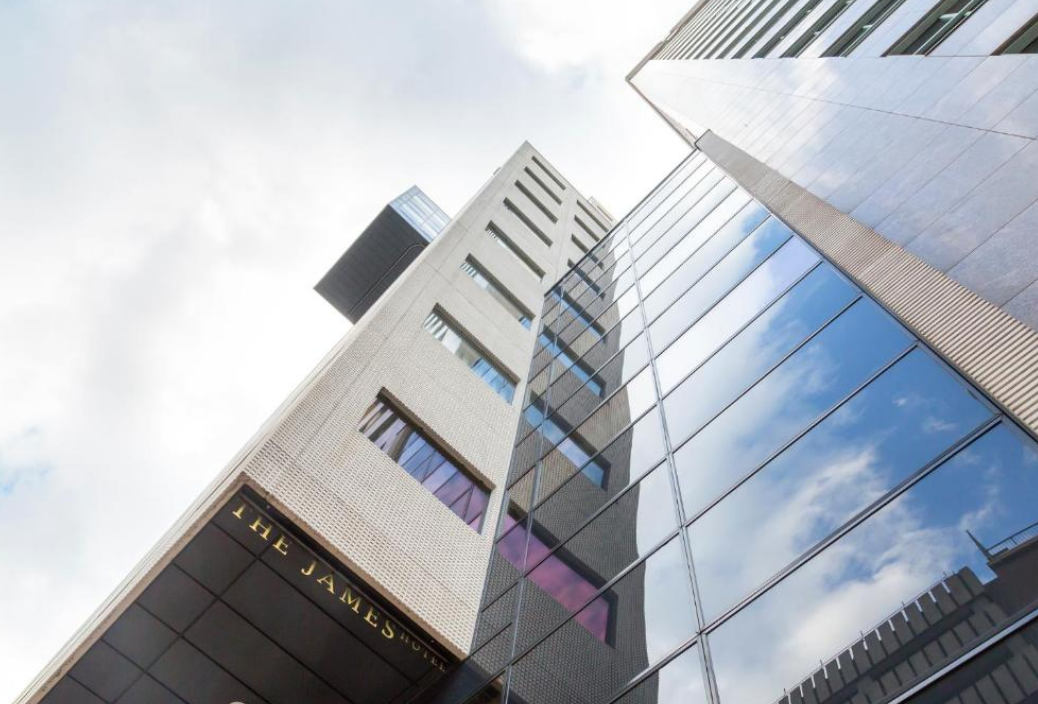 And then the location: it doesn't get much more central. Central Station is within walking distance and if you come by car: there is a private parking for hotel guests with a very exciting car lift. The shopping area, restaurants and bars: all within walking distance from the James. And if you want to explore the city a bit faster: rent one of the electric steps at the reception!
The service
Fresh, cheerful types who give each guest personal attention. If you're looking for an ideal base for a citytrip to Rotterdam, you'll really want to sleep at The James. Near the Coolsingel, the Meent and the Lijnbaan. Classy and chill, that's what we call The James.
Food market at The James
Hip, happening and yet down to earth: just like the city of Rotterdam. There's no bar or restaurant, but on the 2nd Floor you'll find a fabulous lounge with an amazing self-service food market that is open 24/7 for all kinds of goodies to go. Breakfast, snacks, coffee, tea and also wine & beer to take away!
Hotel The James
Aert van Nesstraat 25
3012 CA Rotterdam
The Netherlands
https://www.thejames.nl/