A discreet and beautiful restaurant, set under grape vines offering romantic dining by candlelight.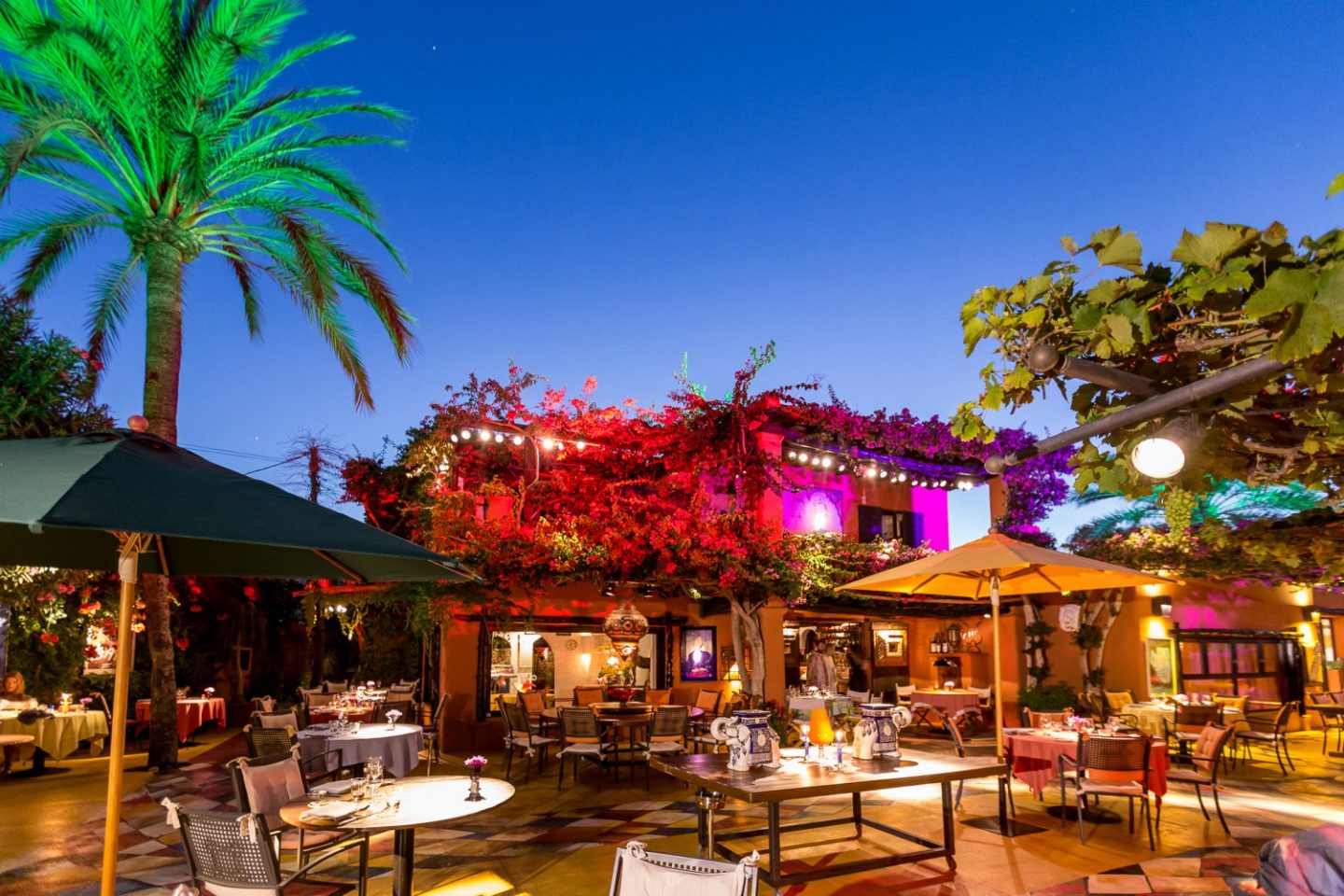 Las Dos Lunas is one of Ibiza's most revered culinary destinations. Having built its reputation on hearty, unpretentious Italian cuisine. And of the highest quality, first class service. Also a heart-wrenchingly beautiful setting, So this the family-run restaurant is a must on any Ibiza foodie's culinary bucket list.

Las Dos Lunas
While Las Dos Lunas is shrouded in high stone walls, covered in grape vines and vibrant pink bougainvillea. With an eye-catching white statue of a cow presiding over the venue.
The setting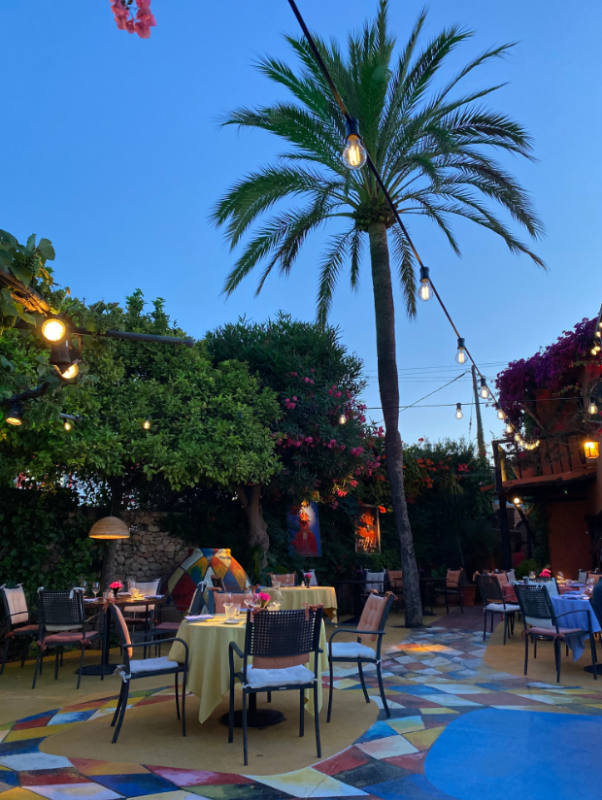 The setting is like a fairytale: an old Ibiza family home. With a large garden full with pink bougainvillea's and green grape vines. And all watched over by a trio of Mona Lisa portraits. So each has been given an individual modern twist. Above all Las Dos Lunas' magical garden terrace is filled with pieces of art and quirky curiosities. So there is always something to catch the eye.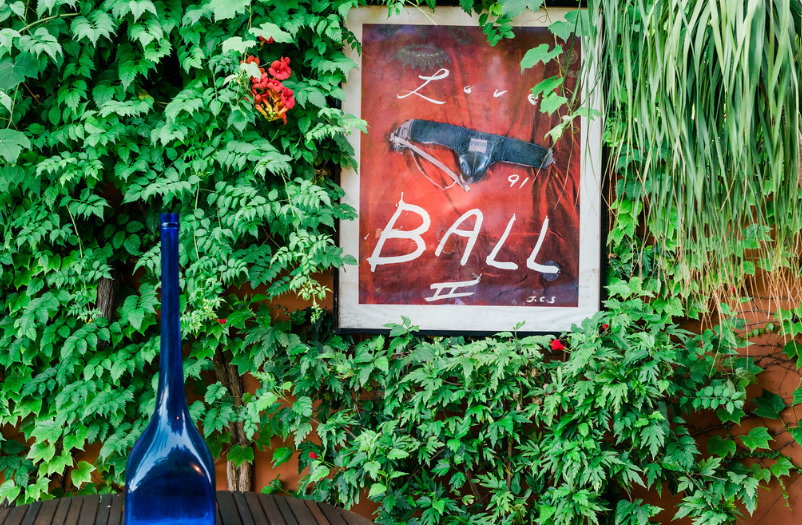 There are different types of tables here. From secluded romantic tables for two to large round tables for groups. Because there is a lot of privacy in this restaurant, celebrities regularly stop by.
Food & drinks
No visit is complete without trying the chef's 'trio's of pasta', a sharing plate of Italian perfection! The Mediterranean-meets-fine-Italian menu includes handmade pasta, incredible risottos. Also a Milanese to die for, the finest cuts of meat on the island grilled in an outdoor wood-fired oven plus changing daily specials of the freshest fish. Must try: the moreish tempura prawns with lovely truffle mayonnaise. Veggies come courtesy of the well-curated onsite organic garden and desserts are homemade with much 'amore', true to their Italian roots.
From the romantic scenery to the attentive service, the flavorsome ingredients to the hearty dishes, Las Dos Lunes is a truly magical culinary experience that will stay in your memories – and hearts – for a lifetime!
Las dos Lunas
Ctra. Eivissa-Sant Antoni
KM 5, 4, 07816 San Rafael
Ibiza
https://lasdoslunas.com