Sublime Comporta is an exclusive retreat that combines beautiful natural surroundings with relaxation for body and soul. A stay at Sublime Comporta means a stay full of design, luxury and nature in the beautiful Alentejo region. Enjoy a holiday on a beautiful estate, surrounded by umbrella pines and cork trees, sand dunes, vineyards, rice fields and more than 60 kilometers of pristine sandy beaches.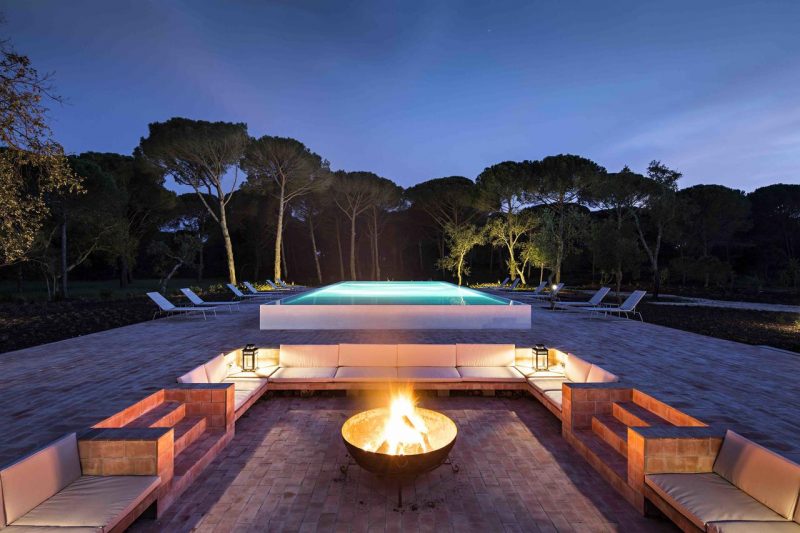 This modern boutique hotel Sublime Comporta is without a doubt a dream destination in Portugal. A magical, yet undiscovered place about an hour's drive from Lisbon in the Alentejo region. A luxury resort where you enjoy privacy, tranquility and nature! Enjoy a holiday on a beautiful estate surrounded by umbrella pines and cork trees, sand dunes, vineyards, rice fields and more than 60 kilometers of pristine sandy beaches. Just take one look at the luxurious, quirky and intimate rooms and cabana villas and you're sold! If you are going for the ultimate in privacy, you book a cabana for yourself, but with hotel service and breakfast.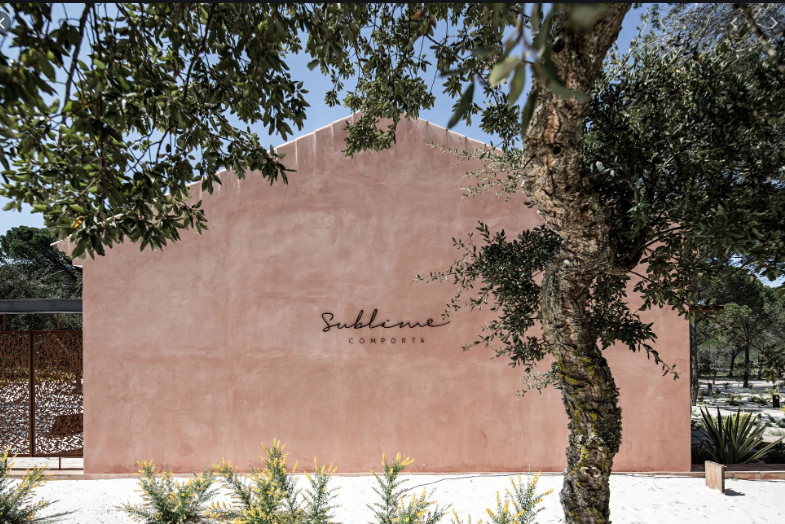 But if your name is: Sublime you definitely set up some expectations! But Sublime Comporta won't disappoint you! Thanks to its amazing setting, minimalist design and modernist va-va-voom, fantastic service and delicious Portuguese food. This handsome hotel's romantic rooms and cosy cabanas occupy a bucolic 17-acre patch of woodlands and wildflowers, home to a knee-weakening pool with a fire pit beyond it, designed for sultry, sociable nights. You'll love it!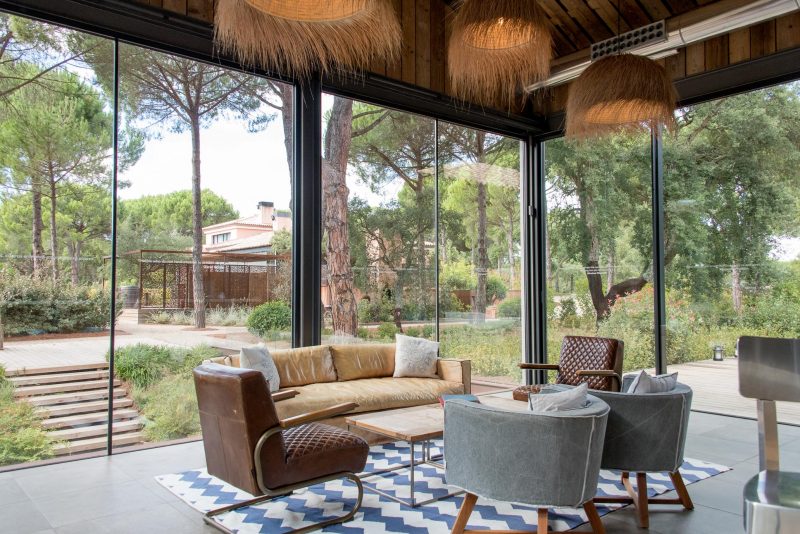 The Sublime pool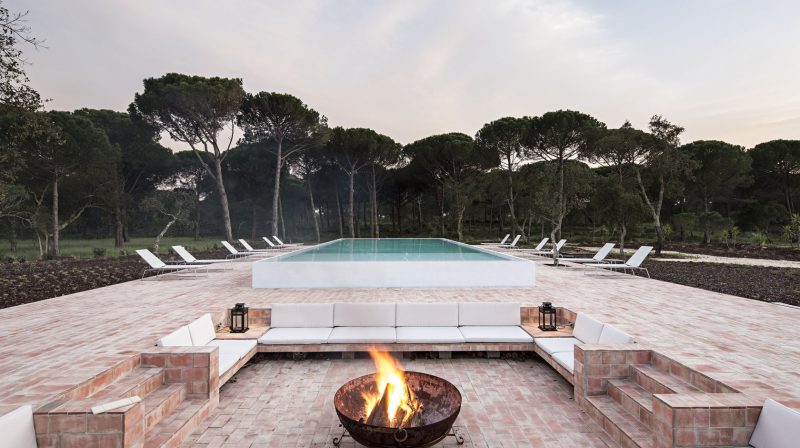 Enjoy the indoor or outdoor pool, order a coffee or a glass of wine and treat yourself to a treatment in the spa. Would you rather roll out your towel on the beach? The beautiful beach of Comporta is a stone's throw away!
In the evening guests of different nationalities gather by the stunning fire at the pool to exchange stories, while sipping the best Portuguese wines.
The Spa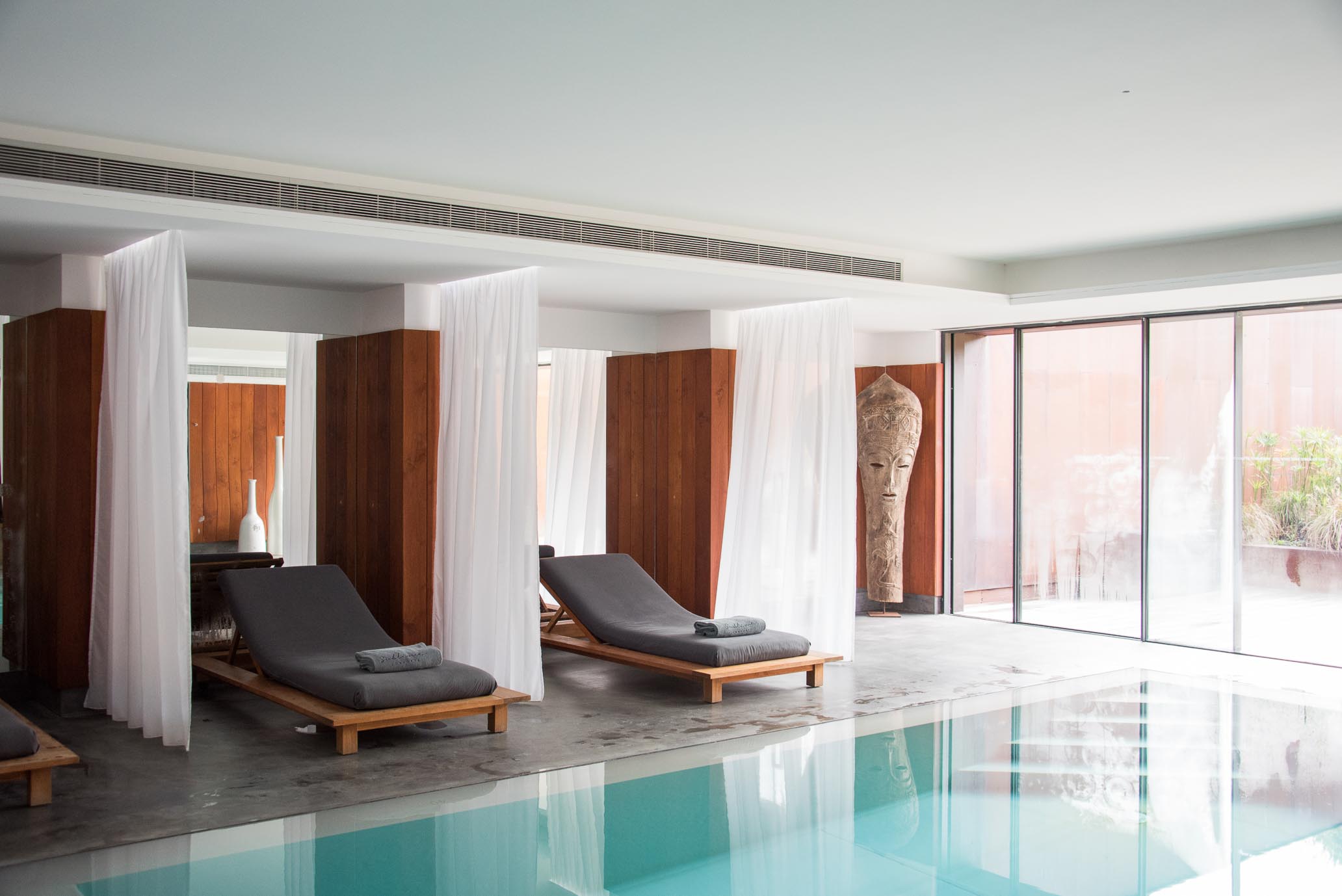 Set in the main building, the spa has a peaceful heated pool, a sauna, steam bath and a fleet of celestial therapists. Have a massage in the pine-shaded grounds, unwind in the sleeping pods or notch up a few laps. After your treatment, try a herbal tea featuring leaves plucked from the garden.
Food & Drinks


The plentiful breakfasts are served with local organic produce and homemade pastries and breads. The restaurant offers elaborate dishes made with the freshest local ingredients and an excellent selection of wines.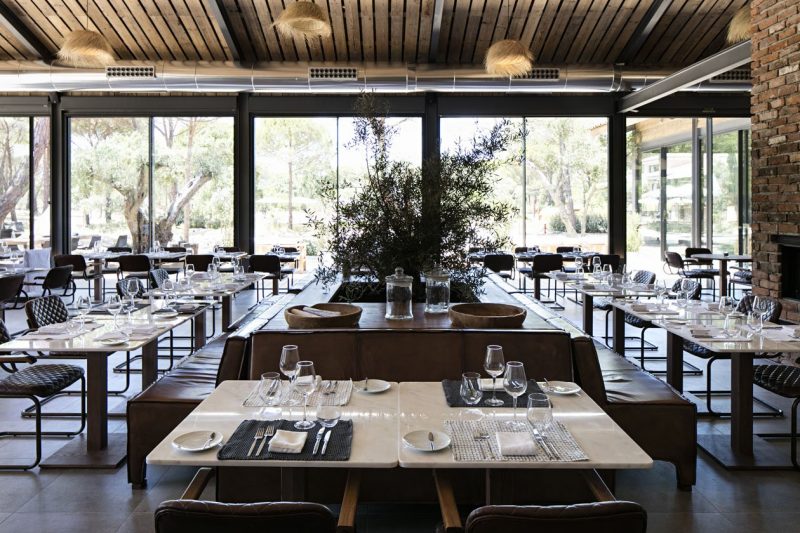 In addition to breakfast you may also lunch or dine at the Sublime. As everything else in this ecological resort, dining is an experience – especially in the new Food Circle – a kind of foodie retreat in which you savor a completely organic menu in a wooden hut with up to 12 like-minded people. Many ingredients come from their own Sublime farming.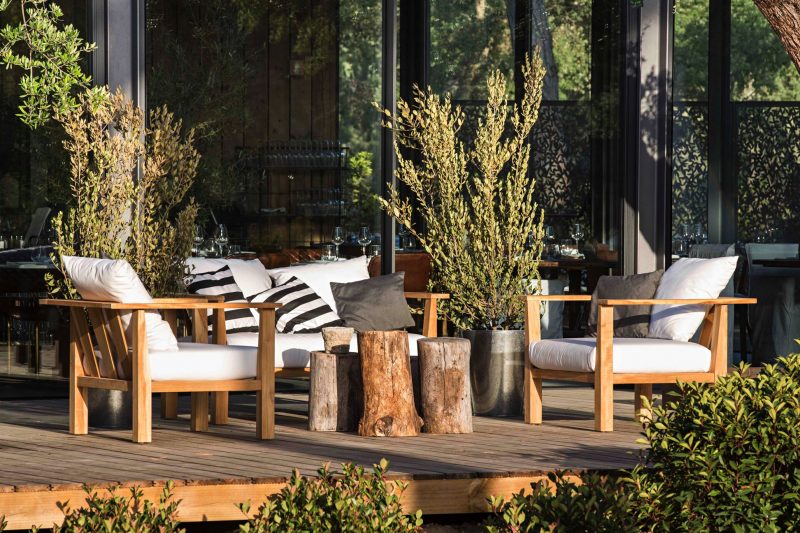 There is also the Tasca da Comporta restaurant and in front of the main house is the restaurant "Sem Porta". If you want, you can also take some snacks at the pool bar, everything is very relaxed here. In general, we were very excited about the food.
Rooms, Suites & Villas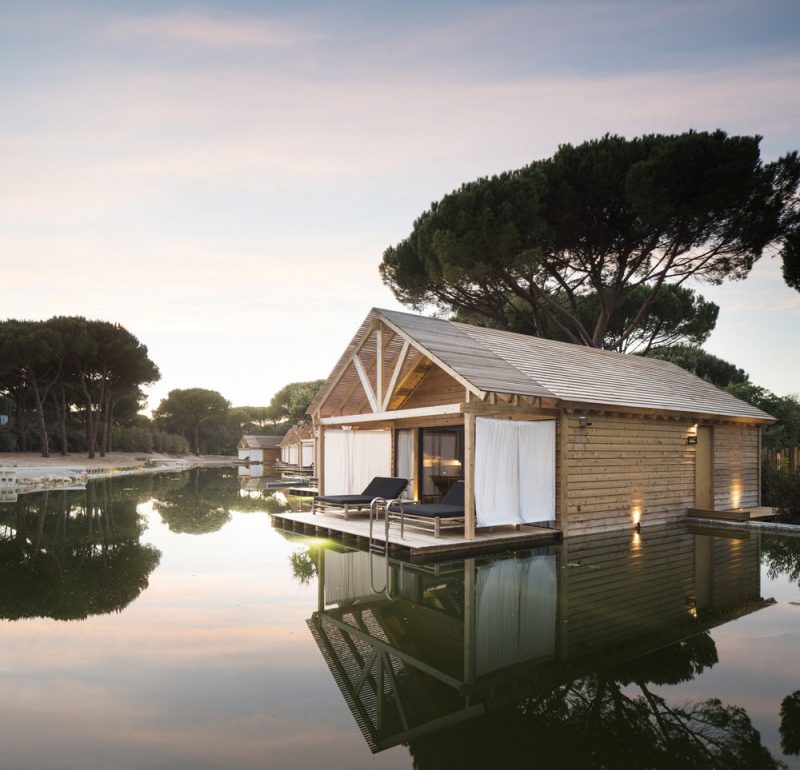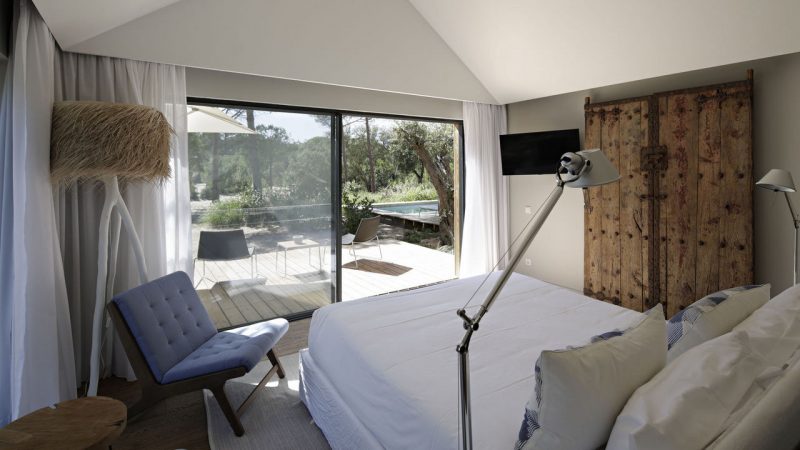 We loved the Cabanas, which are set apart from the lobby and main building with plenty of privacy. Comporta-inspired architecture and minimalist Scandinavian styling adds up to a ridiculously romantic effect; referencing their forest roots, the cabanas come with cork walls, exposed wooden beams, pine stools and straw lampshades. Each cabana also has an indoor/outdoor fireplace and a cosy outside seating area, equipped with wooden tables, chairs and a handy stash of blankets. If you'd prefer to stay in the main building, the Owner's Suite is as good as it sounds, thanks in part to two terraces, one of which has a hot tub.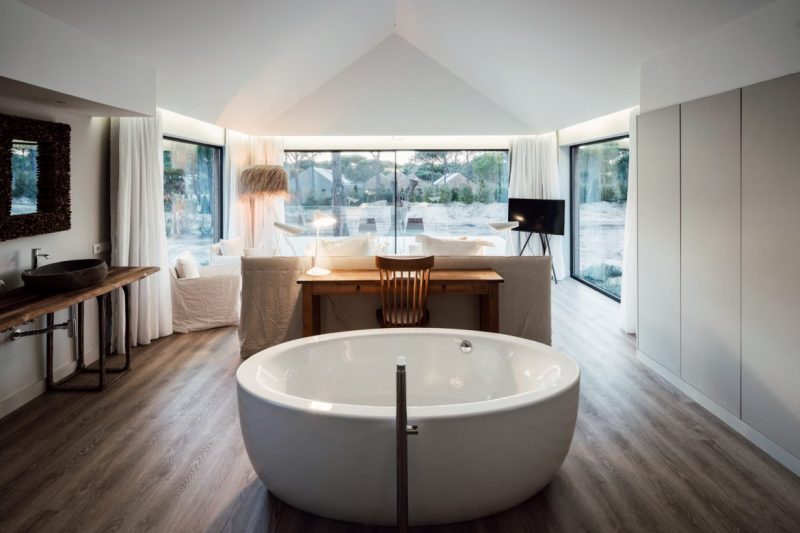 The combination of white and gray and the impeccable interior create a soothing atmosphere, so that you can completely unwind. Dream away, read a book or watch the pine branches sway gently in the wind.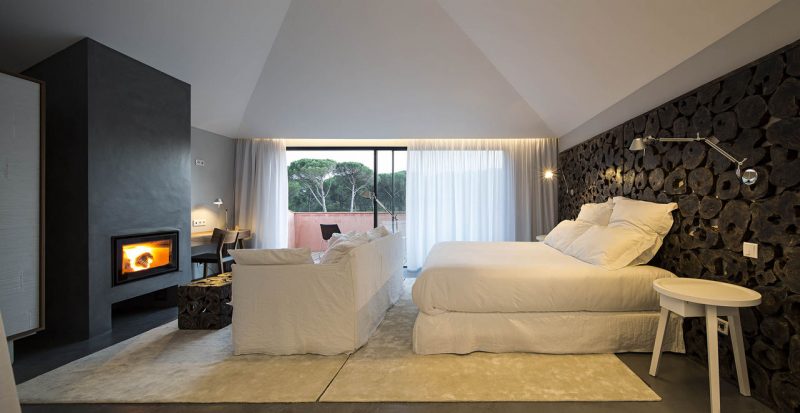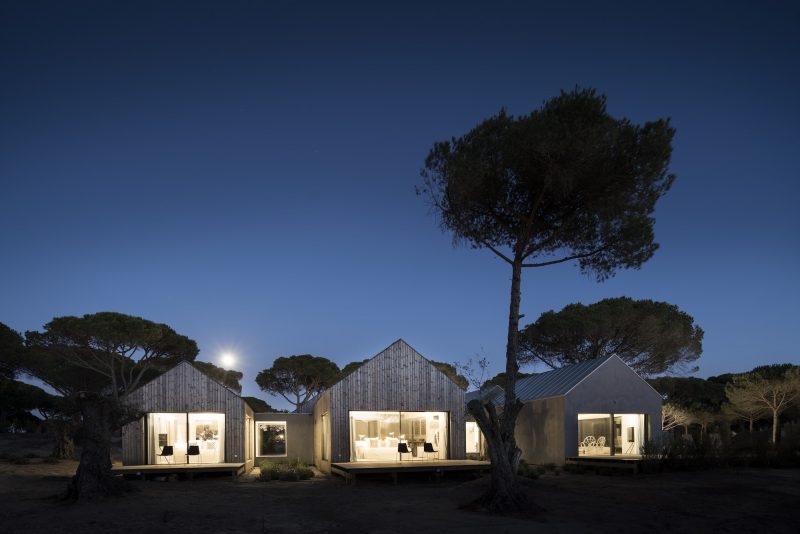 Since the opening a few extensions have been added to the compound. The most recent was completed in May 2019: nine independent water villas standing on stilts over one of Europe´s largest biological swimming pools. Gonçalo calls them bio-pool suites. You have direct access to the water, so to speak, you basically walk out of bed into the pool.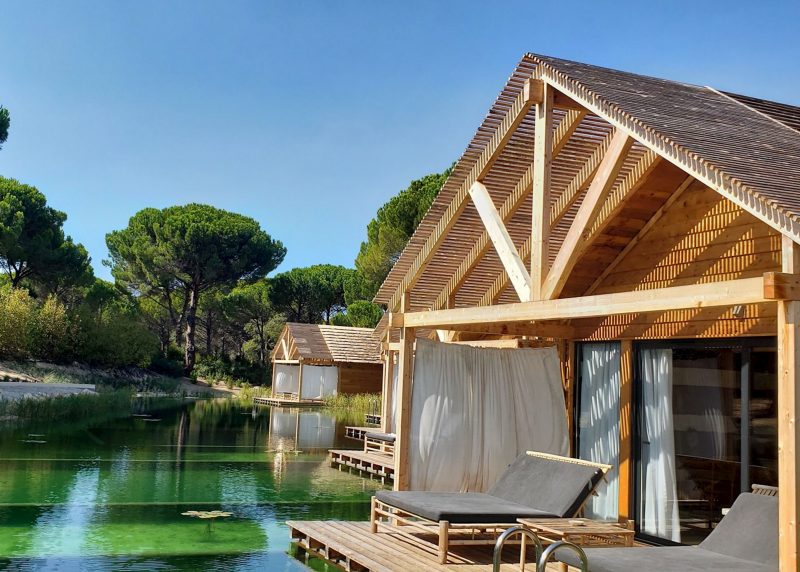 The chalets are a tribute to the former fishermen's cabins of the neighbouring village of Carrasqueira. The Carrasqueira Palatific Quay is something of a cultural heritage in the area, and the huts were built in the 1950s on widely ramified footbridges but have since fallen into disrepair.
The luxurious design villas all have their own plunge pool, outdoor terrace and an indoor and outdoor fireplace that you can enjoy with family, your loved one or friends.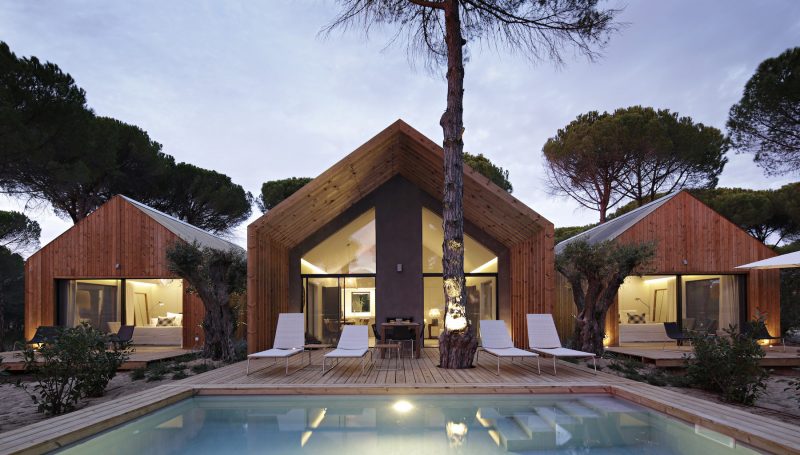 The Sublime Beach Club


The Sublime Comporta Beach Club is a see-and-be-seen lunch spot! Also the design is beachy and chic, full of neutral tones and organic materials. Here you can enjoy the Portuguese beach classics like clams, prawns, oysters, seafood rice, and super-fresh, simply grilled fish. Along with the restaurant, there's a beach bar, and a concession for renting beach loungers and umbrellas on the long, white-sand stretch of Praia do Carvalhal.=
Activities & surroundings


Moreover the estate is separated from the outside world by a gate, which really makes this your paradise of tranquility. But under the smoke of Lisbon. Troia is even only 20 minutes away. There is plenty to do. Both inside and outside the walls of the estate. Think yoga, spa treatments, wine tastings, horseback riding in the sand dunes, discovering the rice fields and deserted beaches of Comporta or picnicking on deserted beaches and private lakes. And how about excursions to one of Europe's unique fishing ports, getting to know Portugal's dolphin community or simply relaxing and reading a book Comporta style?
We especially liked this beautiful mixture of modern standards and sustainable tourism. On the one hand, you enjoy the simple life typical for a small cottage village, on the other hand, you are treated royally by the unobtrusive staff. And don`t underestimate the beaches in Comporta. They are simply divine and only eight minutes by car.
Sublime Comporta
EN 261-1, MUDA, CCI 3954
7570-337 Grândola
Portugal
Tel: +351 269 449 376
www.sublimecomporta.pt