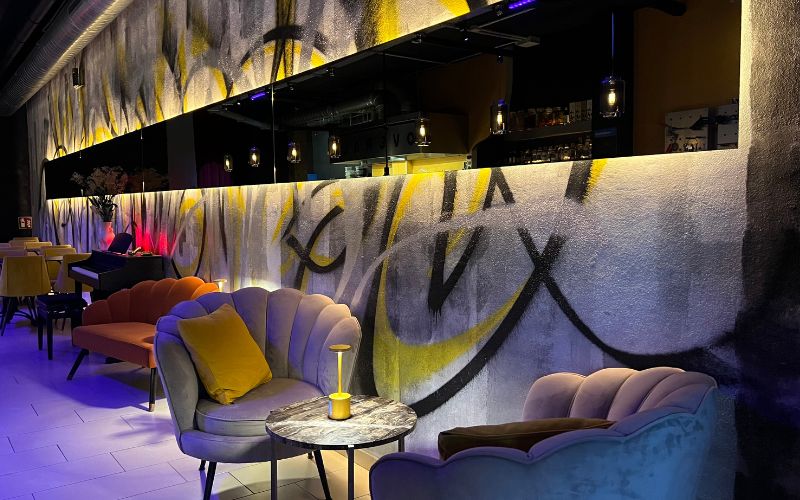 Located in the enchanting town of Santa Gertrudis, Overall Restaurant in Ibiza offers a unique and unforgettable dining experience. This funky and exclusive restaurant, combined with a vibrant cocktail bar, is a testament to the passion and creativity of its owners, Jorge and Monica. Having lived in different countries such as Japan and Singapore, they have finally settled down in Ibiza, bringing a global influence to their culinary creations.
The food & Drinks of Overall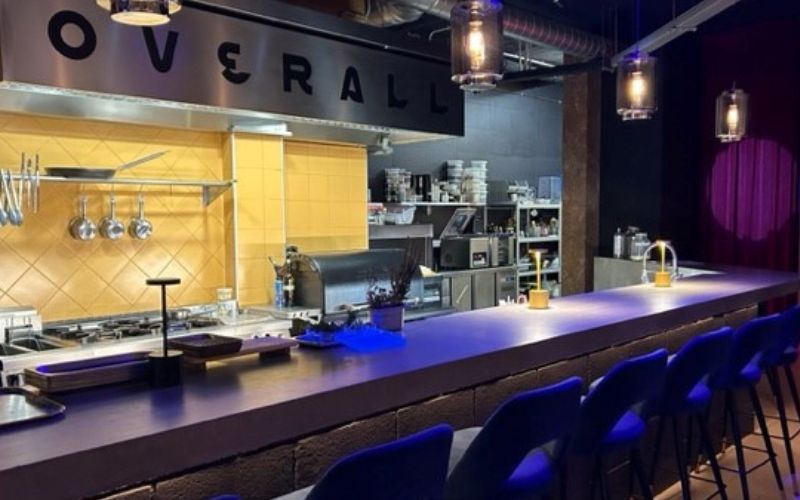 The menu at Overall Restaurant boasts a range of delectable dishes that showcase the owners' love for fusion cuisine. One of the standout options is the oysters with kaviar, a luxurious combination that tantalizes the taste buds. The succulent oysters paired with the delicate flavors of caviar create a harmonious blend of textures and tastes. Additionally, the Pan con aioli and fermented tuna heart is a must-try, providing a delightful twist on traditional Spanish cuisine.
To end your meal on a high note, the perfect dessert awaits you at Overall Restaurant: the American cookie with wagyu fat. This innovative creation combines the familiar comfort of a classic American cookie with the richness of wagyu fat, resulting in a sublime and indulgent treat that is bound to satisfy any sweet tooth. The restaurant's commitment to pushing culinary boundaries is evident in this daring yet delightful dessert.
Overall: More than just a restaurant
It's worth noting that during the day, Overall Restaurant transforms into a bagel shop, catering to those in search of a quick and satisfying bite. This versatility adds to the charm and accessibility of the establishment, allowing visitors to experience a different side of the restaurant depending on the time of day.
Vibes & Culinary surprises
Overall Restaurant in Ibiza is a true gem, with its funky ambiance, exclusive vibe, and innovative culinary offerings. The passion and love that Jorge and Monica have poured into this venture are evident in every detail, from the carefully curated menu to the warm and welcoming atmosphere. Whether you're seeking an extraordinary dining experience or simply looking for a delicious bagel during the day, Overall Restaurant is a destination that will leave you wanting more.
Overall Restaurant, Ibiza: A Fusion of Funky Exclusivity and Culinary Delights. An absoluty MUST visit!
Overall
Passeig de Santa Gertrudis n11
Local 3, 07814 Santa Gertrudis de Fruitera
Ibiza, Spain
OVERALL (overallibiza.com)