When it comes to the famous Cyclades Islands, an island-hopping holiday is the best way to discover different islands. You'll be able to visit several islands (also the small ones) in one or two weeks, thanks to frequent and busy ferries that connect the islands. Given the huge amount of possible itineraries, a neophyte could find it difficult to make a choice.
But there are 3 islands you don't want to miss:
Santorini

One of the favorite Cycladic destinations around the world, Thira, will leave you speechless with its natural beauty. Swim in one of the wonderful beaches, such as Perivolos and Kamari, with its characteristic black, volcanic pebbles and the wonderful deep blue waters. Explore the volcano that created the island with its lunar landscape. Discover the wonderful architecture of the houses in the settlements of Pyrgos and Finikia. Come to the beautiful Fira, the capital of the island, and have a drink in one of the many bars. And of course, your trip to Santorini does not end if you don't admire the famous sunset, from the top of the
Caldera and the picturesque Oia.
Mykonos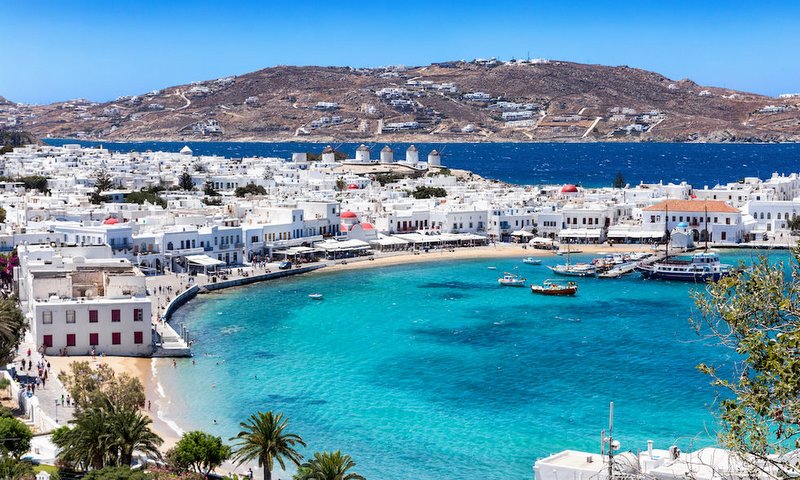 Luxury, gourmet food and stunning beaches. The cosmopolitan Mykonos has everything. Shop like never before in the world-famous Matogiannia for endless shopping in the famous boutiques. Take a stroll in picturesque little Venice to take photos of the Windmills and the unique sunset. Come to one of the beautiful beaches, Kalo Livadi, Elia or Agios Sostis, and live the ultimate party at the most famous beach bars of
the Cyclades. Don't leave without sipping gourmet dishes from the most famous chefs in the award-winning restaurant, in beautiful Gialos, overlooking the sea.
Naxos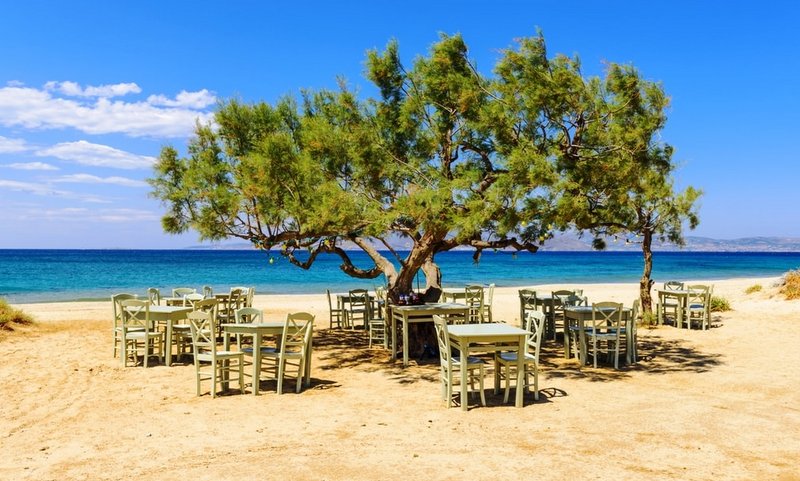 Naxos is the biggest and the greenest island in the Cyclades, but beautiful & large sandy beaches. It has high mountains, fertile valleys, lush green gorges, stunning seascapes and traditional villages perched high on mountain tops, where the inhabitants still wear their traditional dress and live off the fruits of the land. Naxos is also home to beautiful old churches, monasteries and Venetian castles coexisting harmoniously with the Cycladic architecture. Don't leave without strolling around through the narrow streets of Chora and enjoy a typical Greek meal at one of the cosy tavernas in the city.
About Seajets

Active in the field of shipping since 1989 and officially launching as a passenger line in 2002, Seajets operates the largest network of high speed vessels that covers more than 250 connections from Piraeus, Rafina and Crete for the islands of Cyclades. Your fastest & most comfortable connection to the Aegean is indisputably Seajets. The best way to explore the amazing Cyclades islands!


Seajets
Astiggos & Akti Tzelepi 2
185 31 Piraeus, Greece
www.seajets.gr