Hotel & Spa Es Mares is a luxurious boutique hotel located in the heart of Formentera, Spain. This fabulous hotel is housed in a restored 17th-century building, and it offers a unique blend of modern amenities and traditional Spanish charm.\
Interior design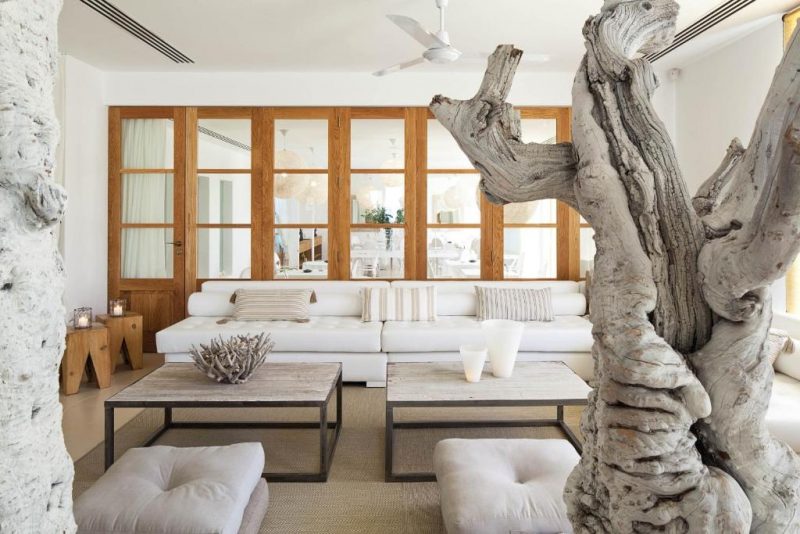 The interior style is modern and stylish. The rooms are decorated in a neutral palette, with pops of color from the artwork and furnishings. The hotel also features a number of original features, such as the stone walls and wooden beams.
Rooms & Suites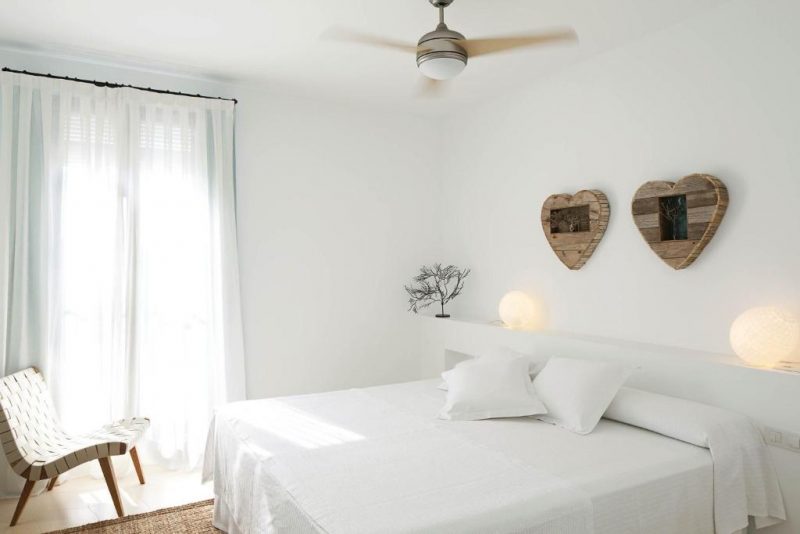 The rooms & suites are spacious and elegant, with high ceilings and large windows that let in plenty of natural light. All rooms are equipped with a private bathroom, air conditioning and a small minibar.

Location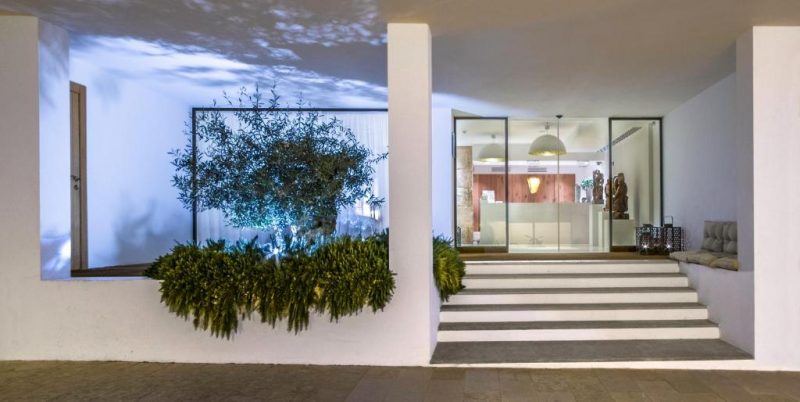 The location of the hotel is perfect for exploring the island. The hotel is just steps away from the main square of Sant Francesc Xavier, where you can find a variety of restaurants, shops, and bars. The beach is also just a short walk away.

The Spa & pool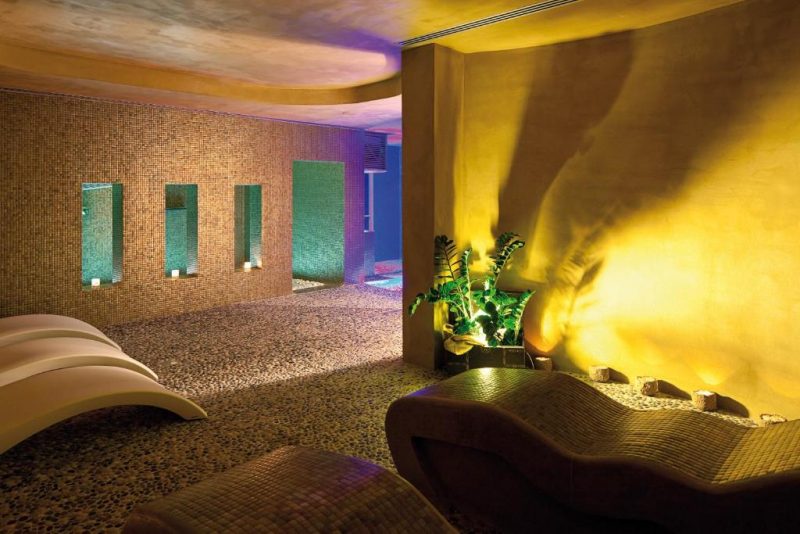 The spa at Hotel & Spa Es Mares is a great place to relax and rejuvenate. The spa offers a variety of treatments, including massages, facials, and body wraps. There is also a fabulous small swimming pool, a sauna, and a steam room.
The pool is a great place to cool off on a hot day at the beach. The pool is surrounded by lush gardens.
Overall, Hotel & Spa Es Mares is a great choice for travelers looking for a luxurious and relaxing stay in Formentera. The hotel offers a unique blend of old and new, and it is located in the heart of the action.
Hotel & Spa Es Mares
Carrer de Santa Maria, 15
07860 San Francisco Javier,
Formentera – Spain
Hotel Es Mares 4* Formentera – Official website